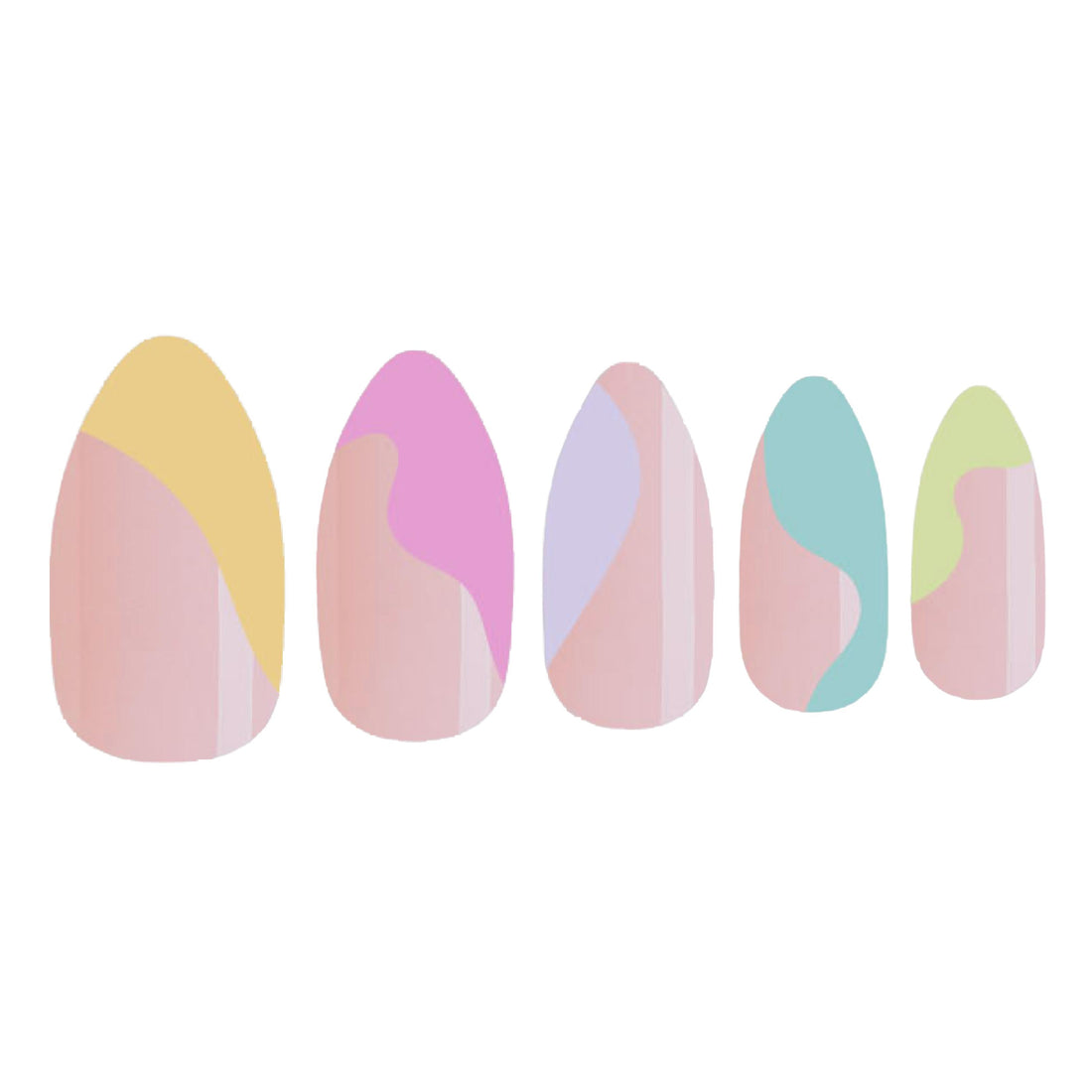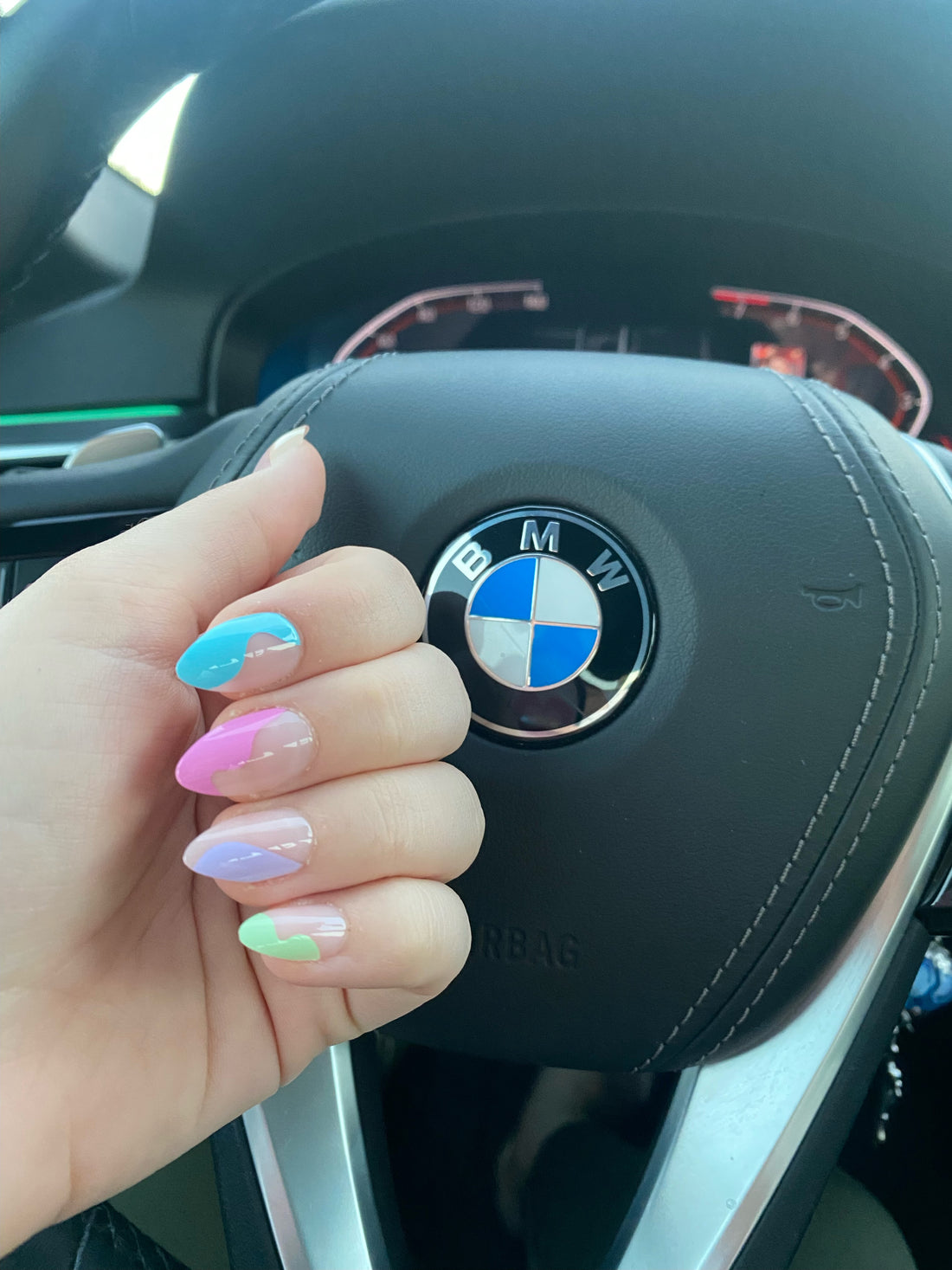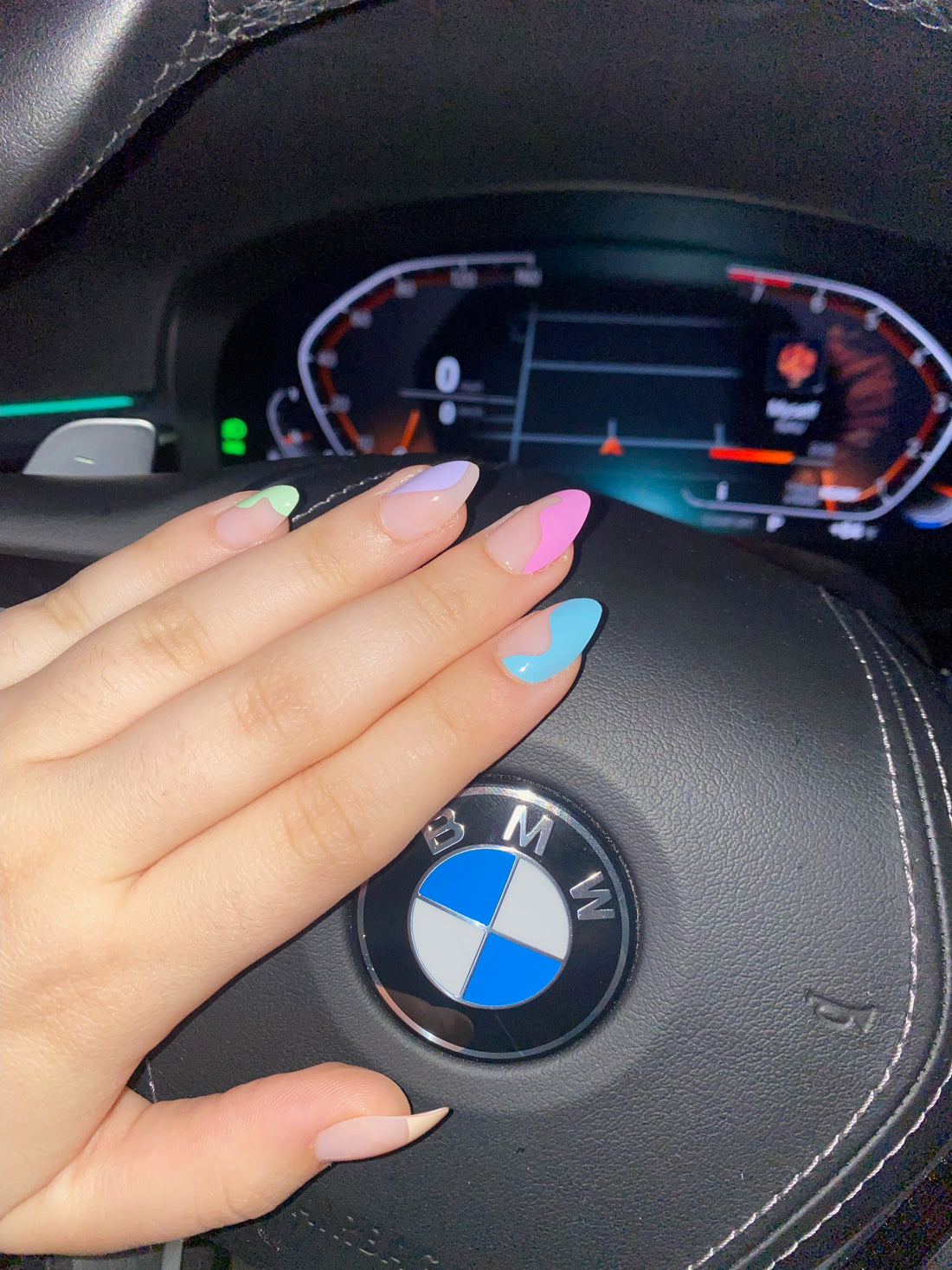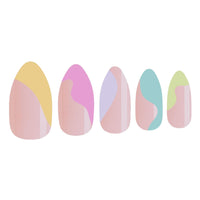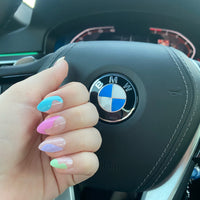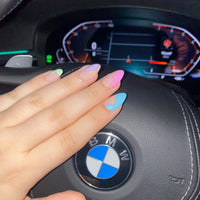 70's inspired manicures are so in right now. I fully believe Cher was a 70's (and 80's and 90's) ICON so I had to include Cher's name somewhere in here. The 70's would be nothing without flare bell-bottoms. Alas, we have the Cher Flare press ons. This set comes with loads of fun colors. Mix and match the colors to your preference!

Almond shape in medium length
About
The Twinkled T Stay Pressed line was tested over the span of a year for durability and wear-ability. With proper care, the Stay Pressed press ons will last 2 weeks of wear. Use our Premium Nippers to clip or Glass Files to shape the press ons into your desired shape.

Package includes glue & a file.

24 nails in 12 different sizes for the perfect fit
Designed with material to look like a fresh acrylic set
Less than 5 minute application
Video
Perfect!
I loved this press one in every way. They are durable, high quality and the perfect length for a student who needs to do a lot of work. Definitely worth the money and I love the other designs as well! Will 100% re-purchase in the future.
They totally stand up to what is spoken. A new customer and I will be buying more xoxo
Cher Flares
These nails live up to expectations. They're strong and durable, and so is the glue. I will say definetly look at the tiktok/reel to get best results. Also, be sure to measure out nail sizes before gluing to ensure best stick--if theyre even a little too big, they will come loose much easier. Mine lasted nearly 2 weeks, with a few that popped of (mostly my own fault), but they certainly performed wayyyyy better than drugstore brands.
Amazing!!
Cher Flare is absolutely stunning so beautiful and easy to do things with. I love the colors and shape, the quality is spectacular just like the other press ons. Definitely recommend these especially for the summer. I've had so many compliments from my friends and family. I just started school and these are so easy to write with and type on my computer and they are just so pretty to look at🫶🏻
So many compliments!
Okay so this is going to be kind of a weird review...I love this particular design and have been a fan of Twinkled T's press ons but just haven't taken the time to write a review.
I recently had to go to the ER and ended up getting admitted to the hospital while wearing my press ons. Part of my evaluation by the doctors and nurses had them messing with my hands and fingers and I'm not exaggerating when I tell you that I received so many compliments on my nails!!! I mean they aren't wrong, they are lovely, cool, pretty, beautiful, neat, colorful, so unique, and other things I can't remember but all positive. What's more, my nails stayed on thru all that handling thru all my hospital stay. Pretty impressive!! Had to pass that on, because I was feeling very proud of you, Twinkled T, and maybe I sent you a few customers too. I sure tried!!!
Let customers speak for us