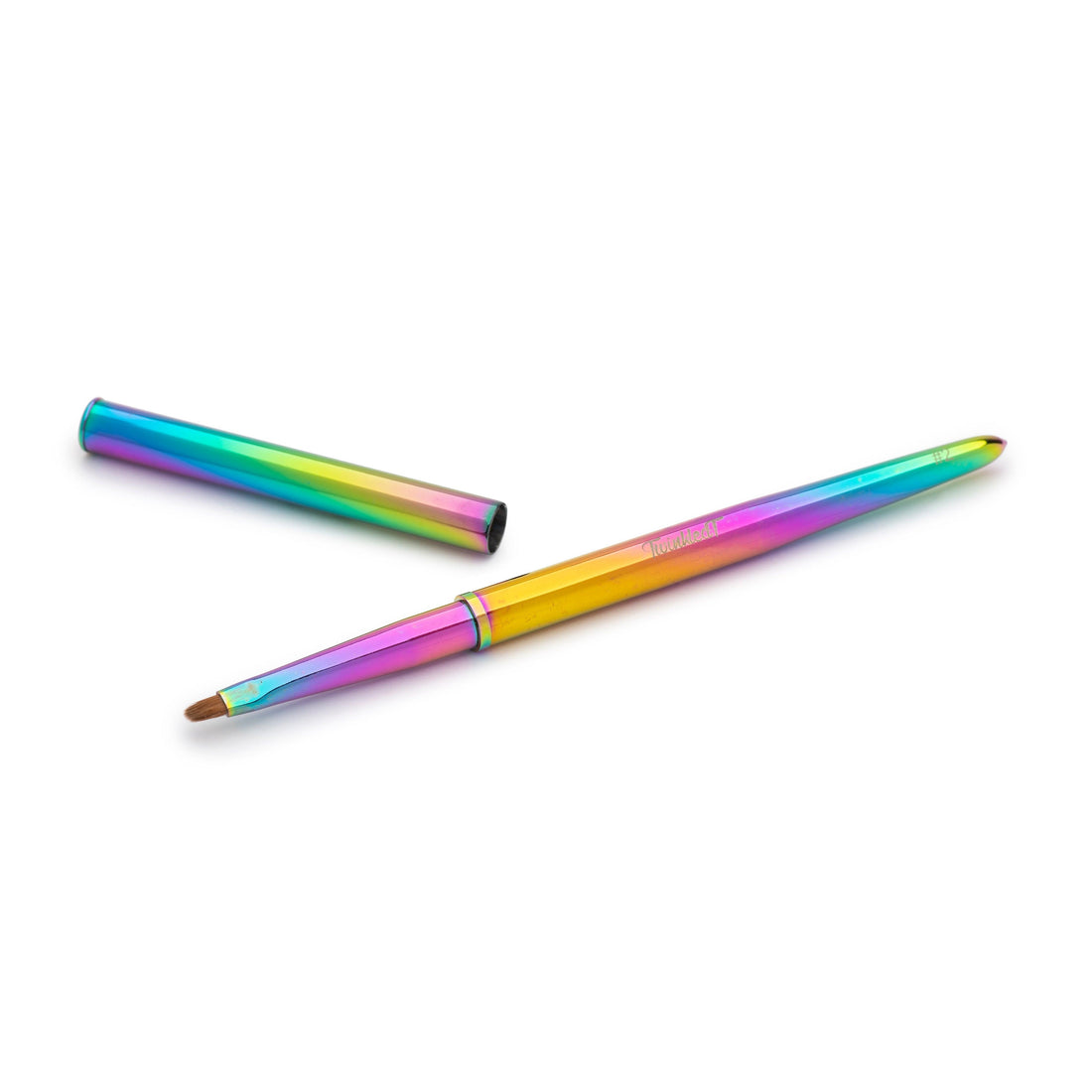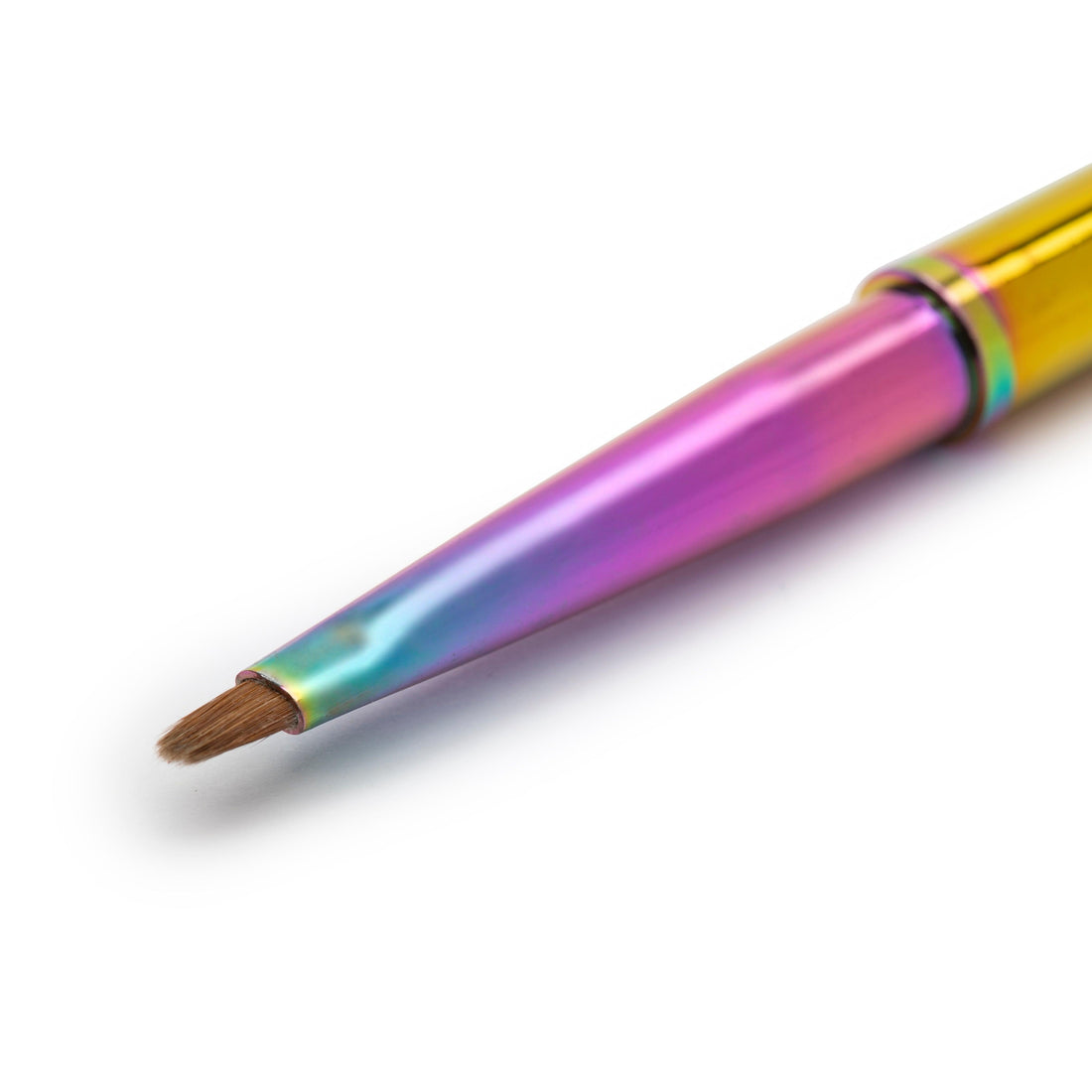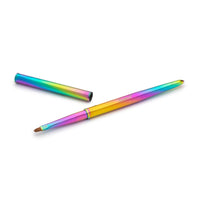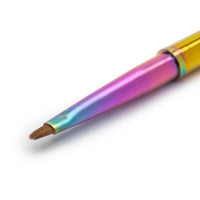 Multichrome Kolinsky Professional Nail Cleaning Brush Size #2
Create a fresh, final finish to your manicure by cleaning up your cuticles and remaining polish with our Professional Cleaning Brushes.
According to your preference, please check out our following clean up brushes listed from smallest to largest brush size.
Twinkled T Duochrome Professional Nail Cleaning Brush Size #6
Twinkled T Duochrome Professional Nail Cleaning Brush Size #12
Brush Features
Brush hair is 100% Kolinsky hair. 

Handle is acetone-resistant.
Kolinsky hair is considered the best kind of hair for nail art brushes because of the hair's durability as well as its ability to retain its shape. If treated and cared for properly, Kolinsky brushes will last for years.
Cleaning Your Brush
Always clean your brush immediately after use.
In a glass cup, pour in a nailbrush cleaner solution - usually available at beauty supply stores. Swish the brush in the cleaner solution until visibly clean.
Remove liquid from the brush by dabbing the brush on a paper towel. Try not to press the brush too hard on the paper towel as the bristles are delicate and can come off with enough force.
With your fingers, gently reshape the brush and allow to dry.
(Optional) Apply a little cuticle oil or olive oil on the tip of the brush after you have finished cleaning it. This will keep the bristles soft. To clean the oil off, run the brush through warm, soapy water.
We do not recommend cutting your brush hair, as it may cause bristles to loosen.
We do not recommend using acetone to clean your bristles.
Everyone needs one of these. Buy it now if you haven't already, it will change your life.
Perfect for something it wasn't built for!
Purchased this after learning about twinkledT from my wife. I use it for painting tabletop miniatures games! The 2 cleanup brush is fantastic for painting larger area where I need lots of brush control (short bristles are perfect)
Awesome product
This brush is just the right size for my little stubby fingers. My nails were long but since I got a new job as a receptionist and having to clean clipboards constantly has made my nails brittle and now very short. So polishing them is a bit messy but this brush is a miracle than making more mistakes. Thank you!
Clean up brush
Best brush I've bought for clean up . Perfect size holds up to alcohol and acetone .
Perfect!
This brush is so small, my clean ups are looking super professional and I love it! 🥰 I use the 6 for bigger clean ups and the 2 for around the cuticle.
Let customers speak for us