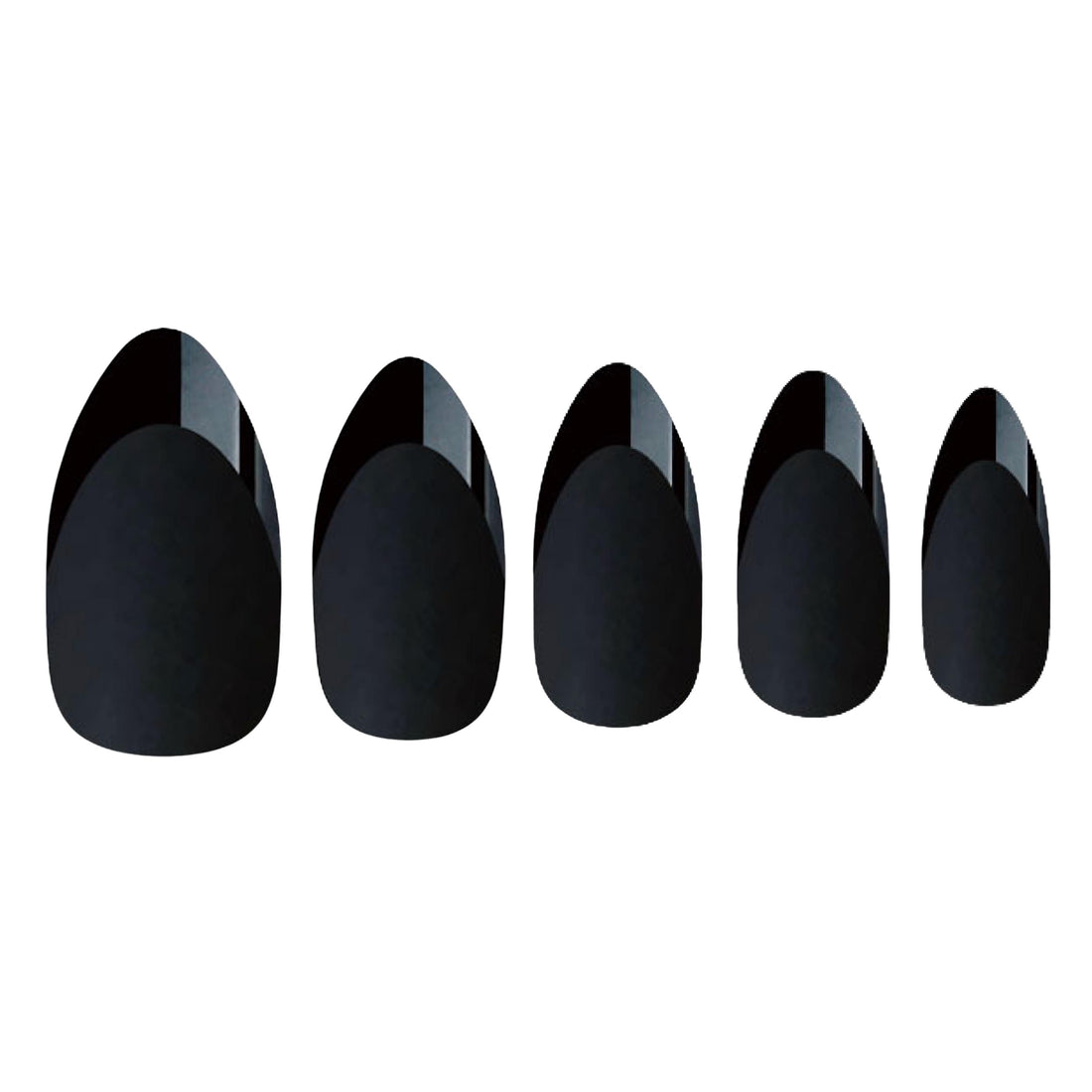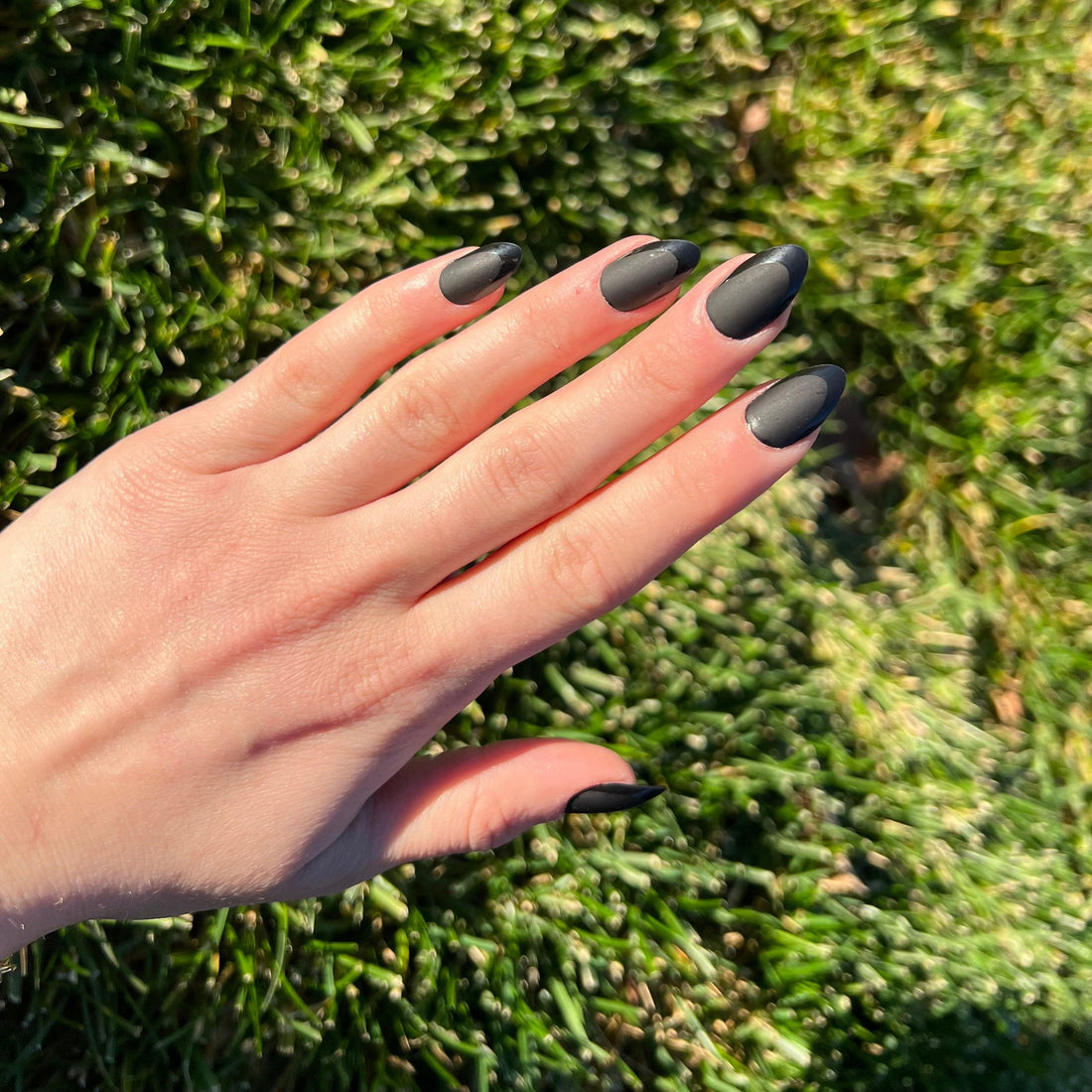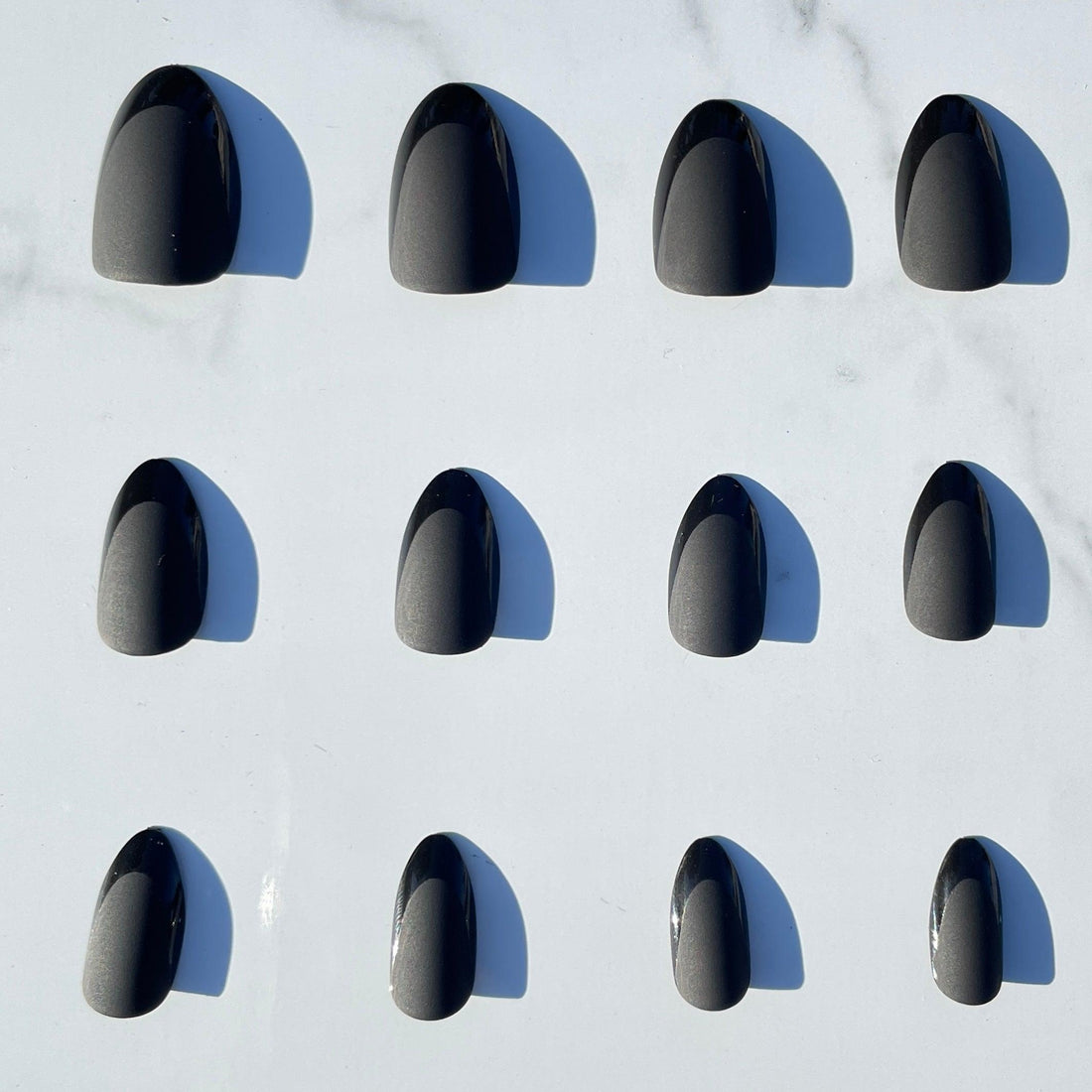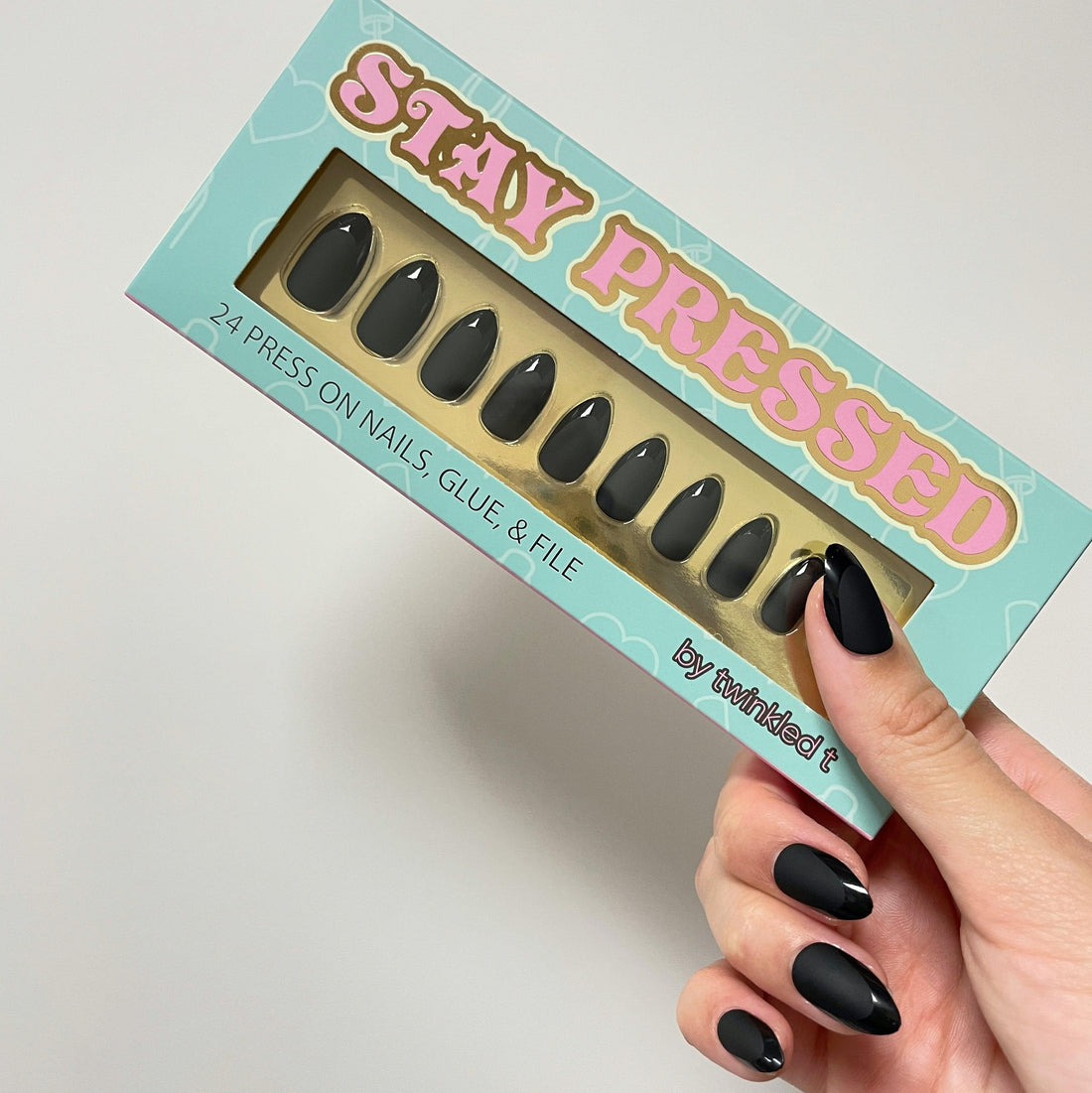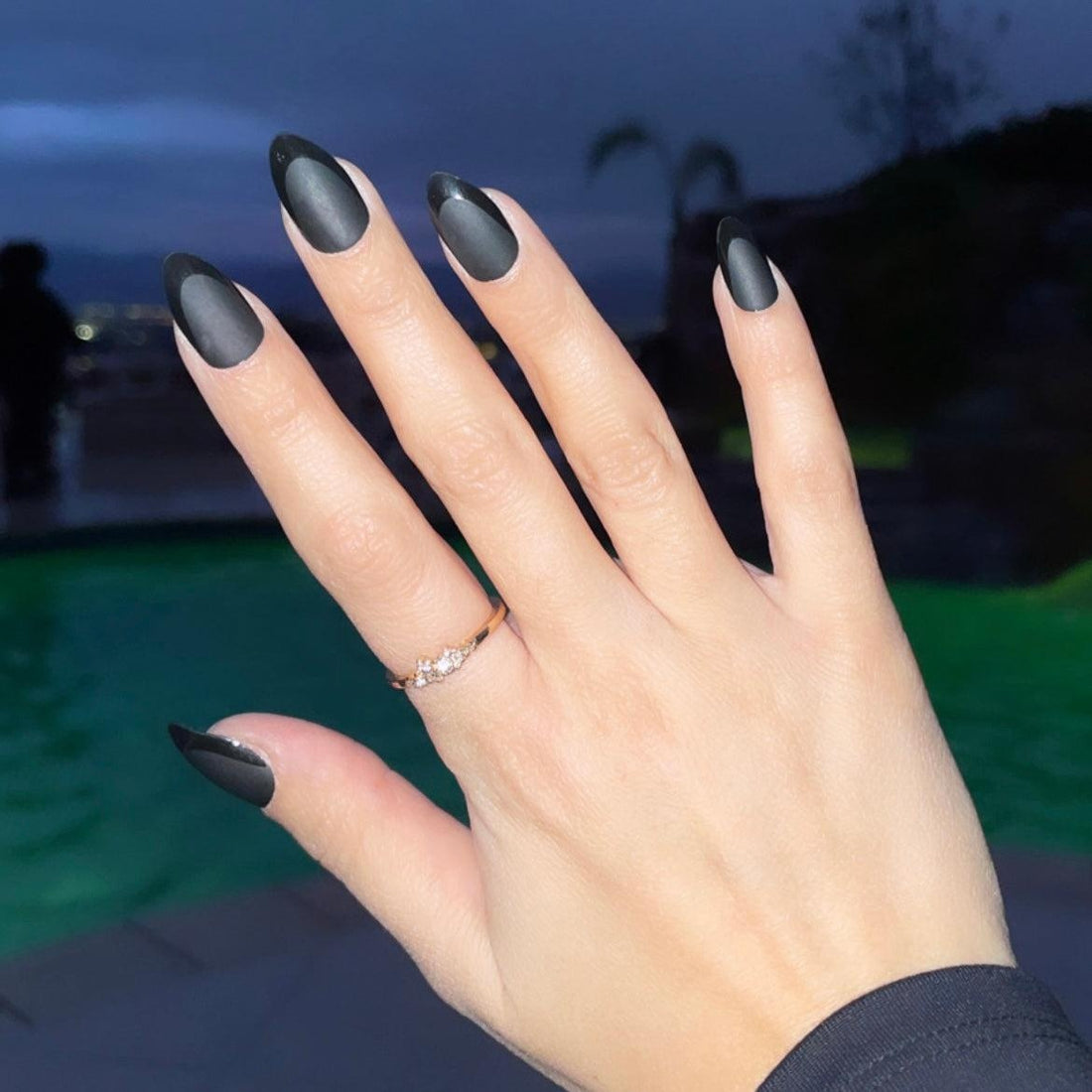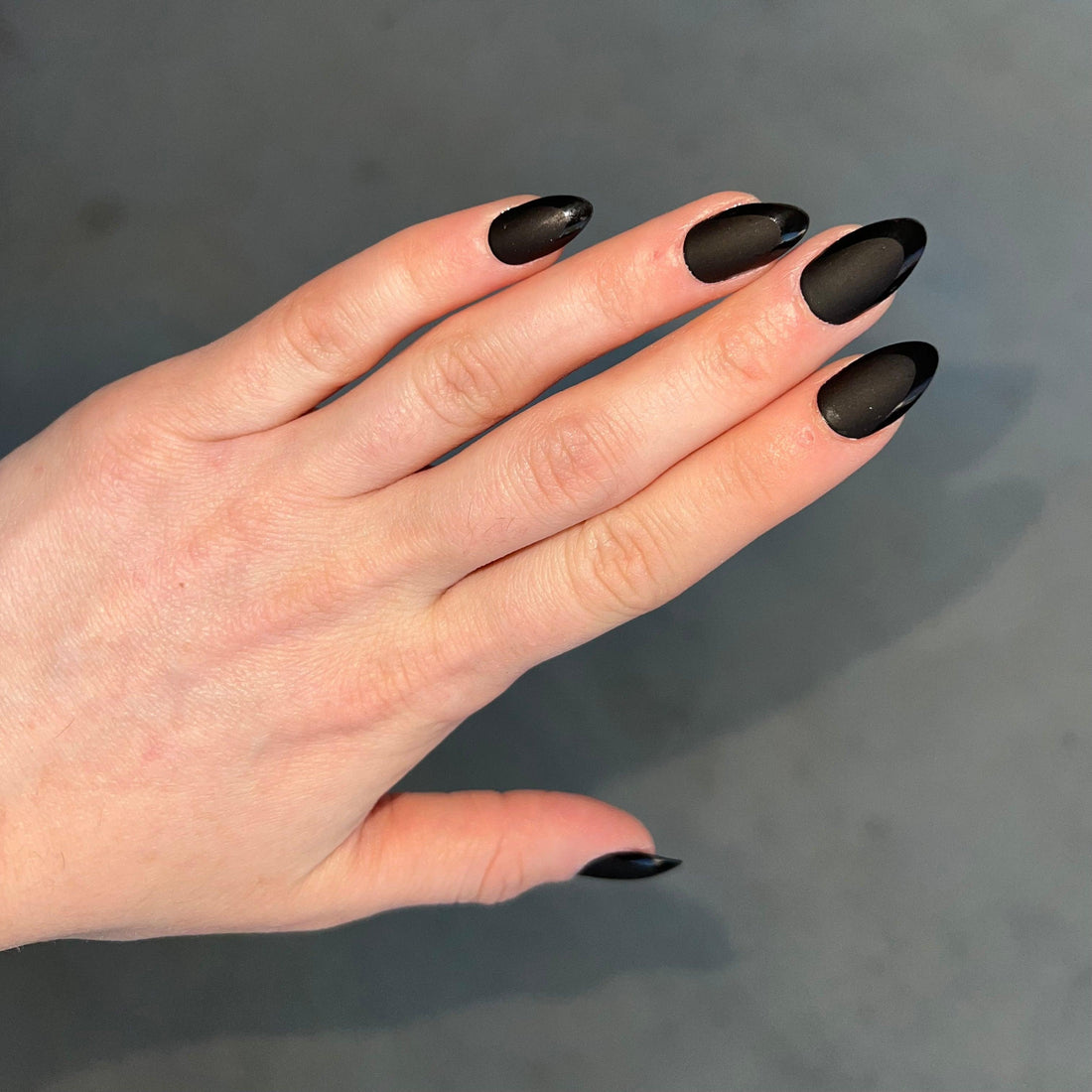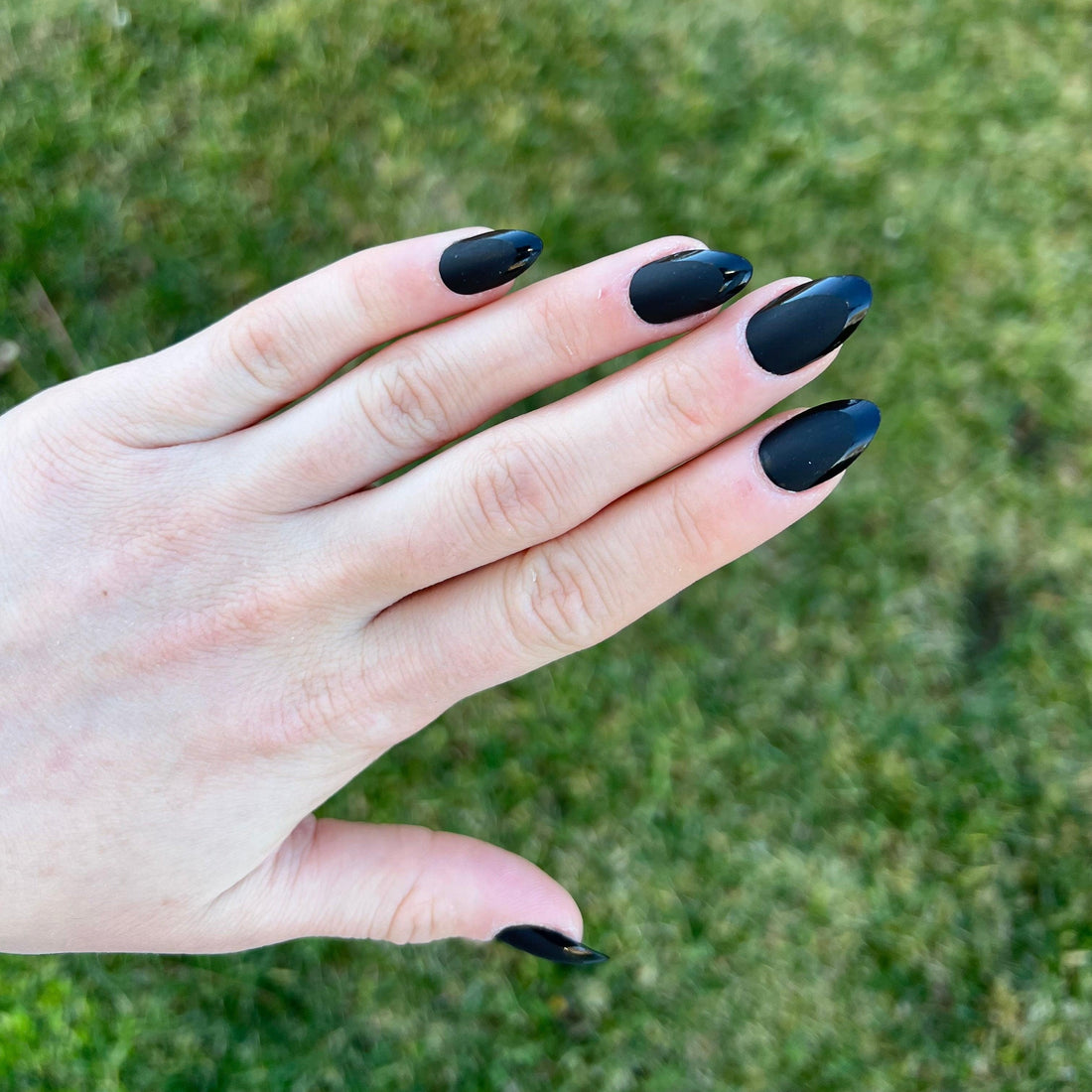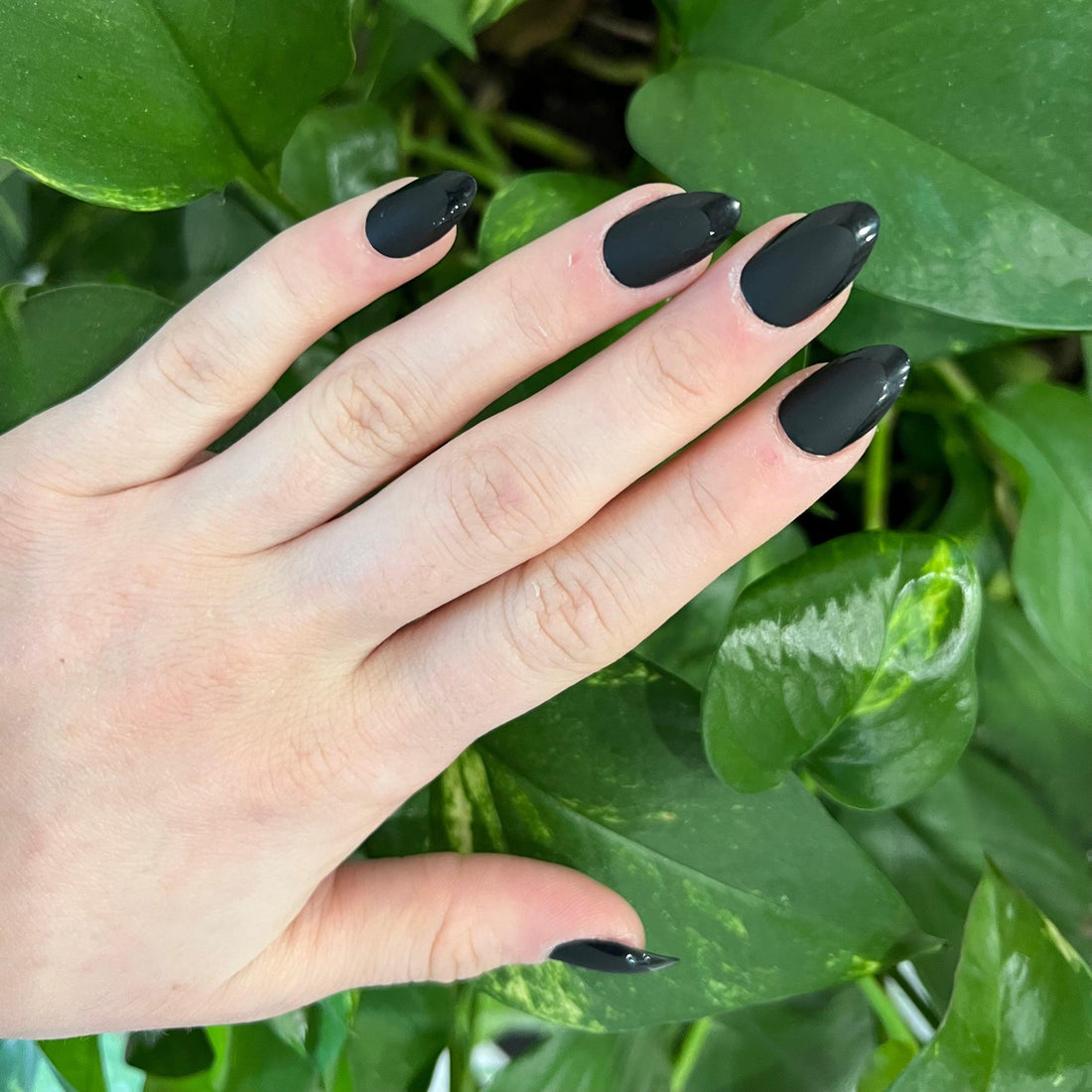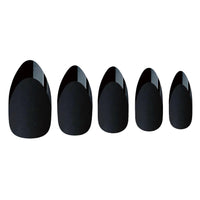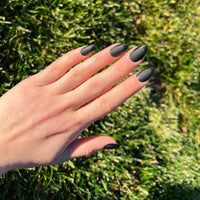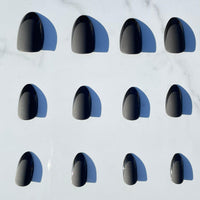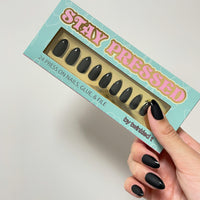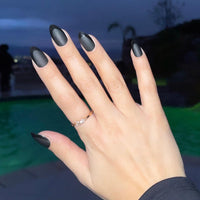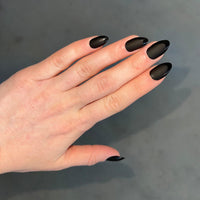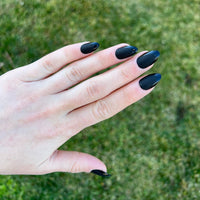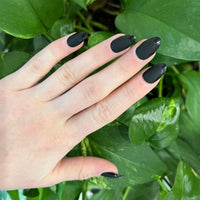 The
My Only Vice
Press Ons were a necessary staple in our shop. I created this manicure by hand for a
TikTok
that ended up going viral and recreated all over. It gives me major cool girl/don't mess with me vibes with a splash of chic & classy all in one. As a working mother, Liz loves the length. As for me, I'll take anything matte & glossy together. The contrast is seriously gorgeous.
Almond shape in medium length
Mix & match the My Only Vice Press Ons with our No Evil Energy Press Ons.
About
The Twinkled T Stay Pressed line was tested over the span of a year for durability and wear-ability. With proper care, the Stay Pressed press ons will last 2 weeks of wear. Use our Premium Nippers to clip or Glass Files to shape the press ons into your desired shape.

Package includes glue & a file.

24 nails in 12 different sizes for the perfect fit
Designed with material to look like a fresh acrylic set
Less than 5 minute application
Video
Easy, beautiful, and long-lasting!
These nails were for my daughter to wear to her senior prom. We put them on 4 days before the event, they were gorgeous and lasted until she took them off more than a week later! Excellent product and worth every penny.
Gorgeous man hands
Listen even though I work outside for a living and have scarred rough man hands these nails look bangin.
Amazing!
Love these nails! I've had them on for over a week now and they're still holding on good!
Seriously so bomb
These babies look classyyyy. I was never an almond shape lover until I gave these a shot. Wow. Seriously don't even hesitate to try them out! Perfect length and style!!
Approval from Lifelong press-on wearer
I wish I had unlimited words to do my review, but I'll do what I can. A couple of things to know about me first:
1. A friend of mine once told me she thought my hands belonged to an 18th century male pianist. IE: I have very large hands, and very wide nail beds. (it was a compliment otherwise tho, don't worry)
2. I've been playing with and wearing press ons since I was at least 5 when I had a play set of nail tips with pink paint to put on my fingertips. Strange toy for a child but I loved them.
I used to have the WORST luck with press ons, because they never had sizes big enough for me. And when I did find some I liked, that decently fit, they were popping off so often that it was better just to not bother.
Another couple of things that are crucial to know about me and this product, is that part of the reason I bought them was because of the size. I am always doing something with my hands-- typing, cross stitch, drawing, washing dishes, writing, playing on my phone. To the point that I'm more used to having short nails to accommodate that.
Despite being a lover of what I dubbed "fake nails" for all my life, I have only had acrylics twice, ever. Once for prom, which I removed poorly for lack of education on the subject, and once recently because I realized getting acrylics really wasn't all that scary if you get the right nail tech who knows what they're doing...
Long story short, I got a nail tech who overfiled my nails, badly. They were already pretty weak as it was, and I wanted to protect them while they recovered from being brutalized, thus, I tried these.
---
Actual review, now that you have the backstory. This is why they're five stars:
There are sizes wide and varied enough to fit my 18th century man hands, perfectly.
They have not popped off in the week I've been wearing them. I pick at my nails to stim and am always doing something with them and they have stayed on just as well as the acrylics I've worn.
They are light, and feel natural.
Did I say they were strong as eff already? Because wow.
They stay out of my way.
I am clumsy as hell and always knocking my hands on things but these are steadfast.
Liz and Lana are amazing and I never once doubted these would be an incredible product. Basically 20 dollars for acrylic-grade nails that actually stay on? Sign me UP. These will be going in my regular rotation.
---
The ONLY con, and this is very small imo, is that I don't have enough for a second set if I want to apply another after this wear is up. That's fine. Again, paying 19/20 dollars for another 2-week-wear, and probably longer, is really more than worth it. And I am so in love. Really, truly. These are my dream, a press on that I can take off whenever I need to or want, and they last, and they're strong, and they can withstand my clumsy ass and all the things I do.
I have the Cher Flare for next wear but want to make a separate review for that. They're about the same shape and super gorgeous as well, so I'm sure it will be nothing short of amazing.
Thank you, Liz and Lana! These were a fantastic Christmas gift to myself. <3 Keep up the incredible work, ladies!
Let customers speak for us