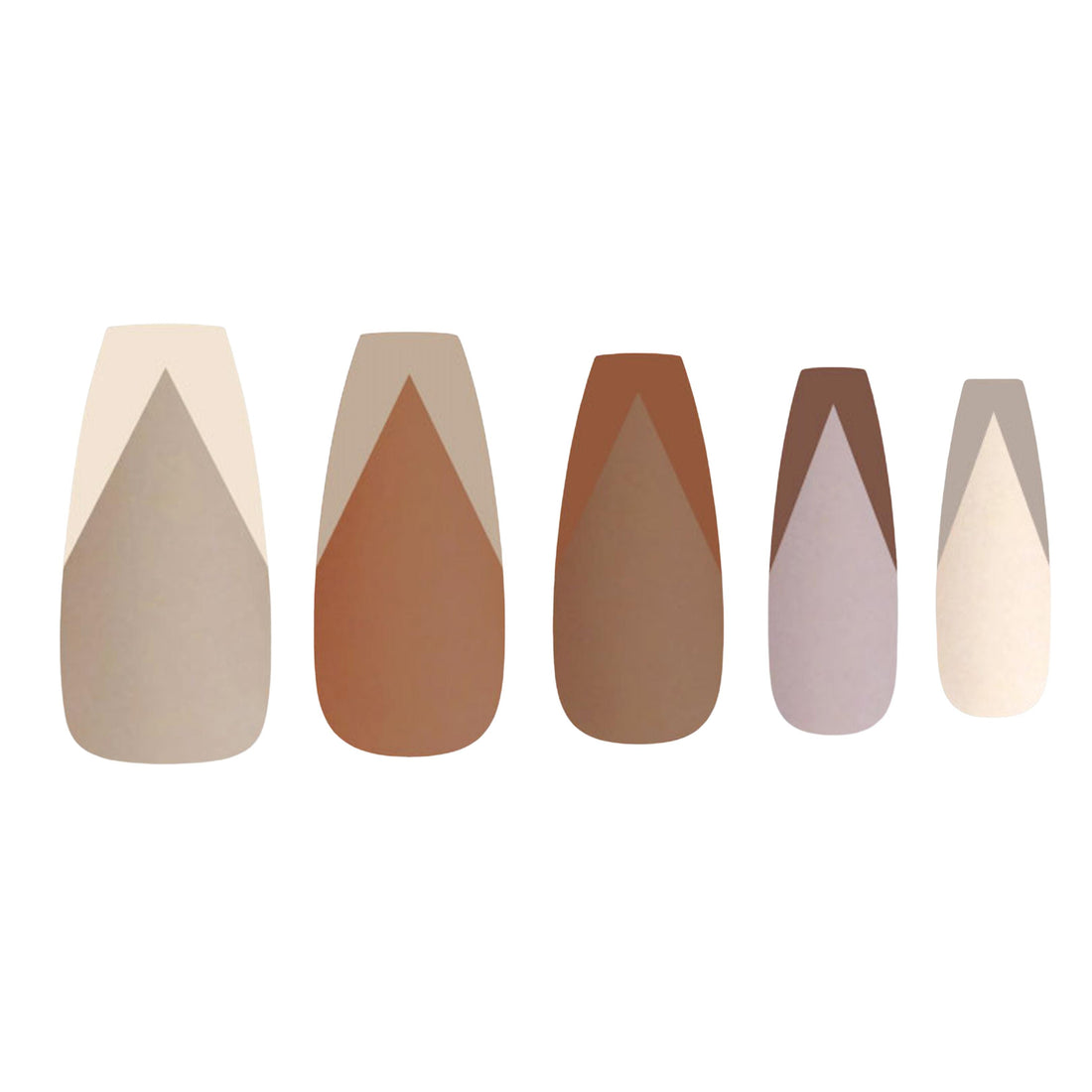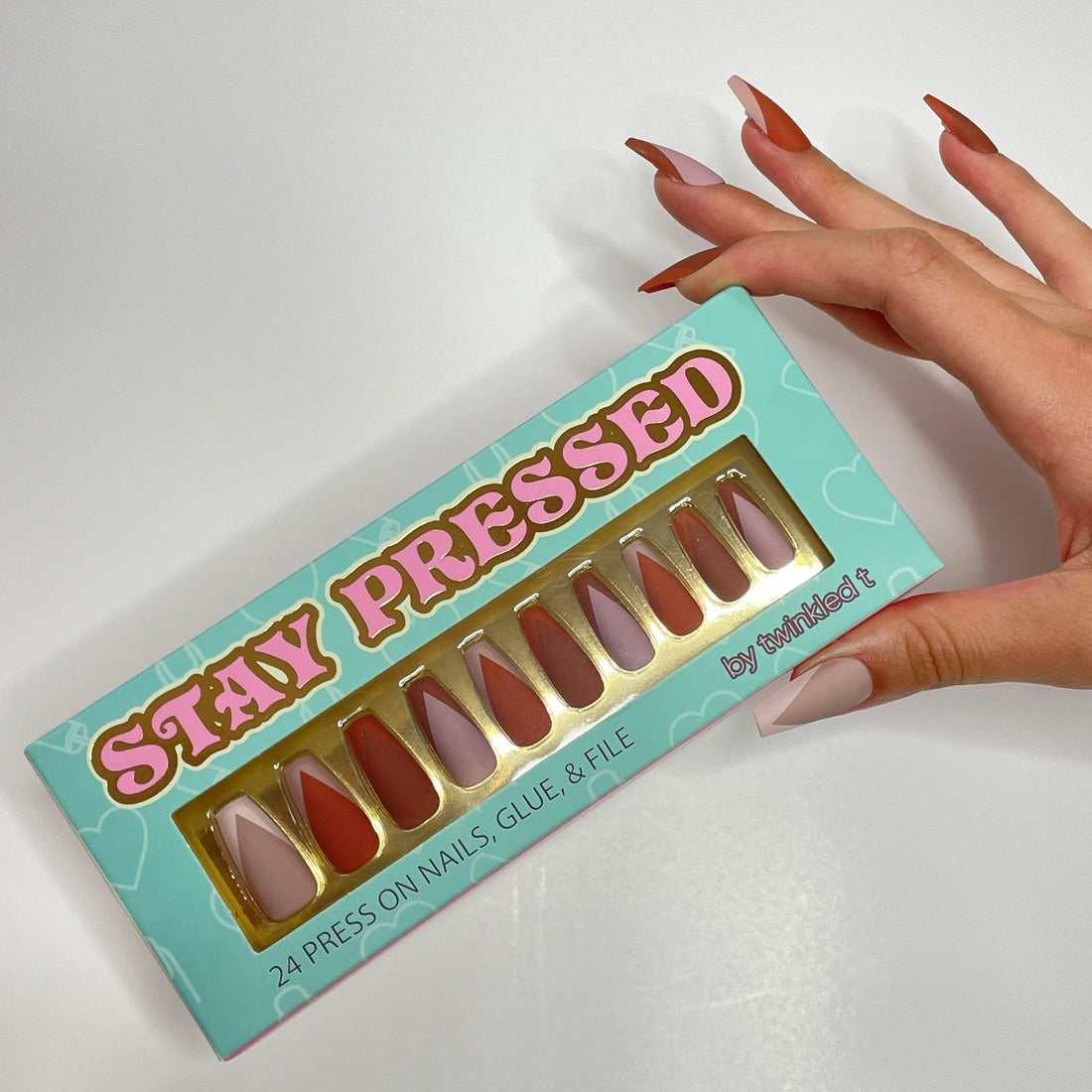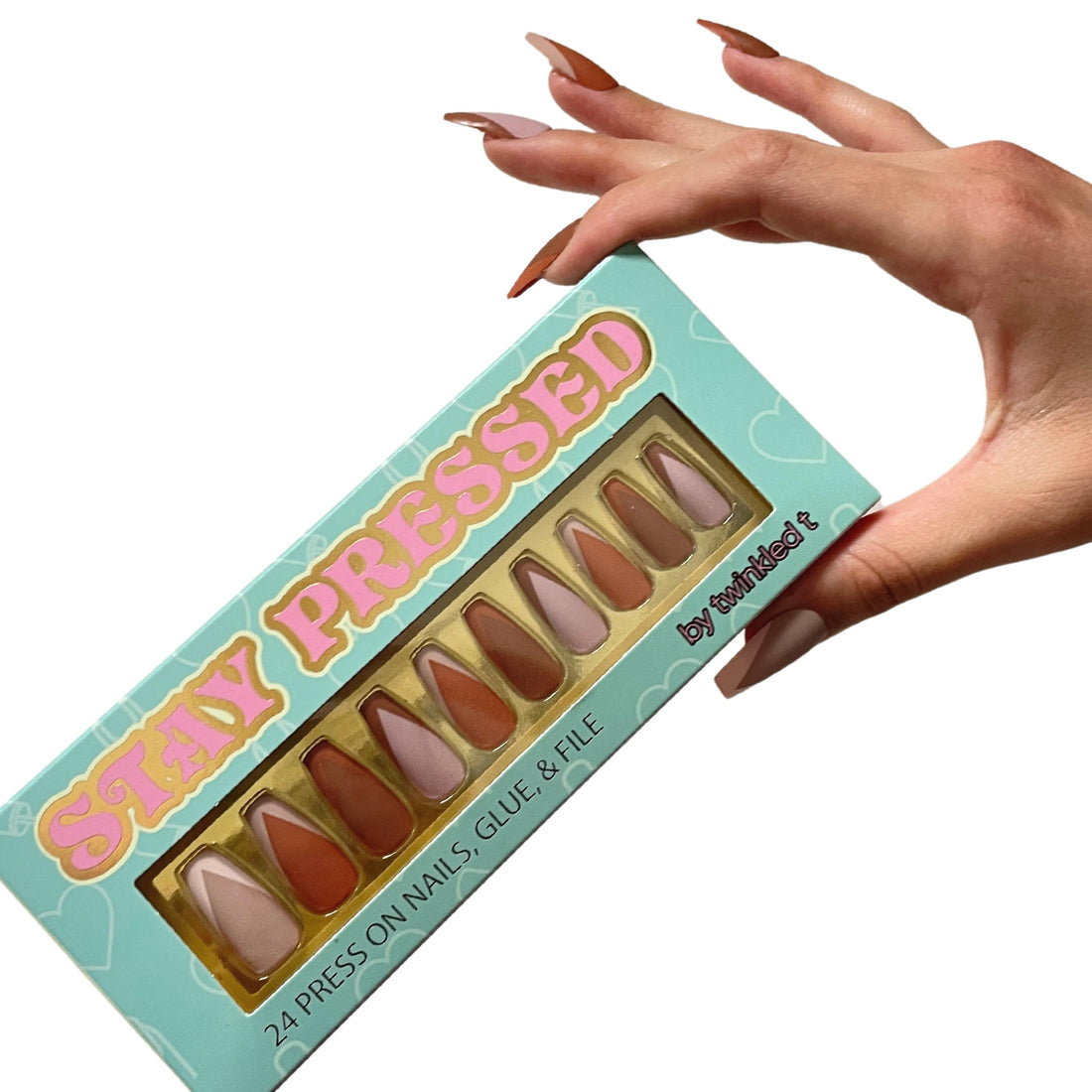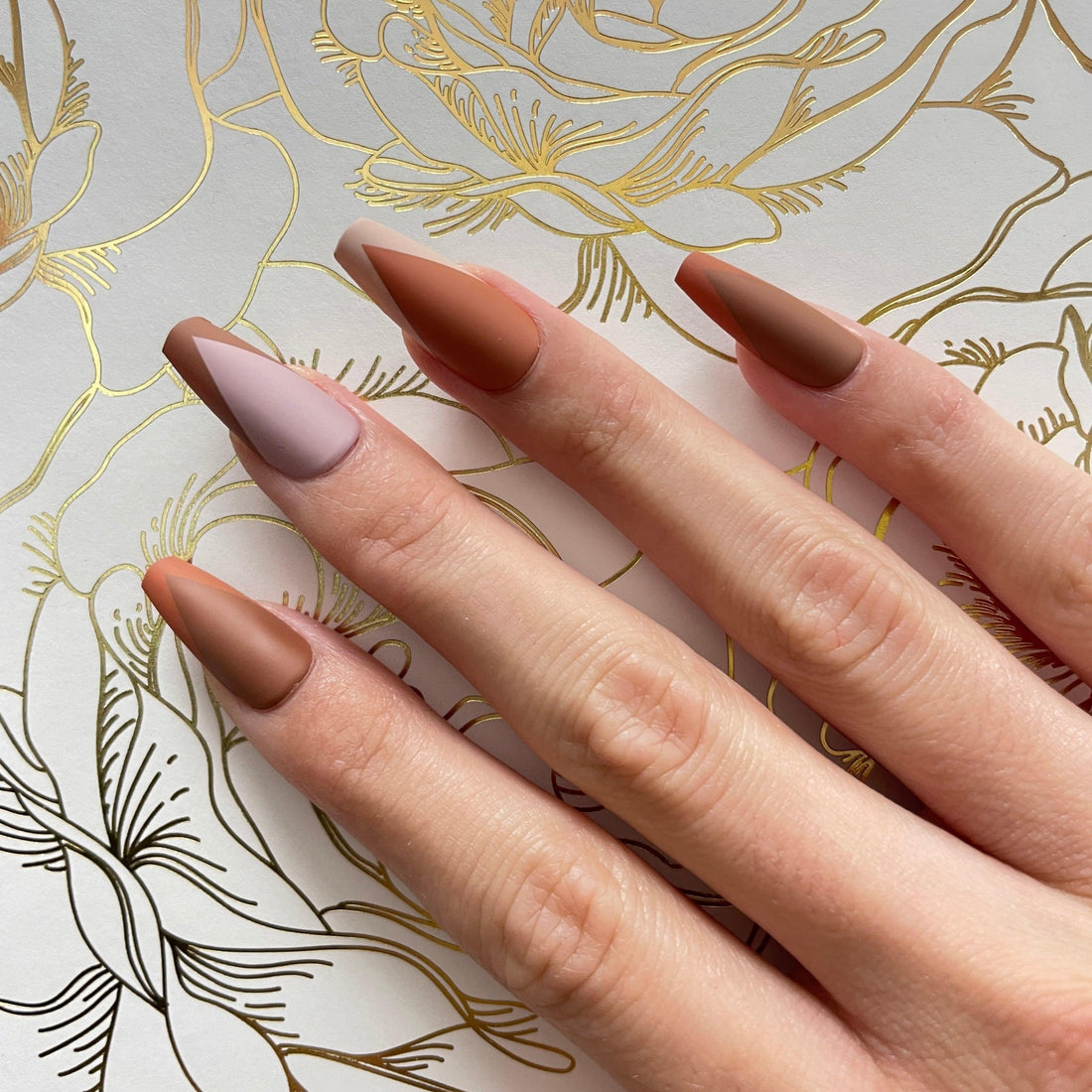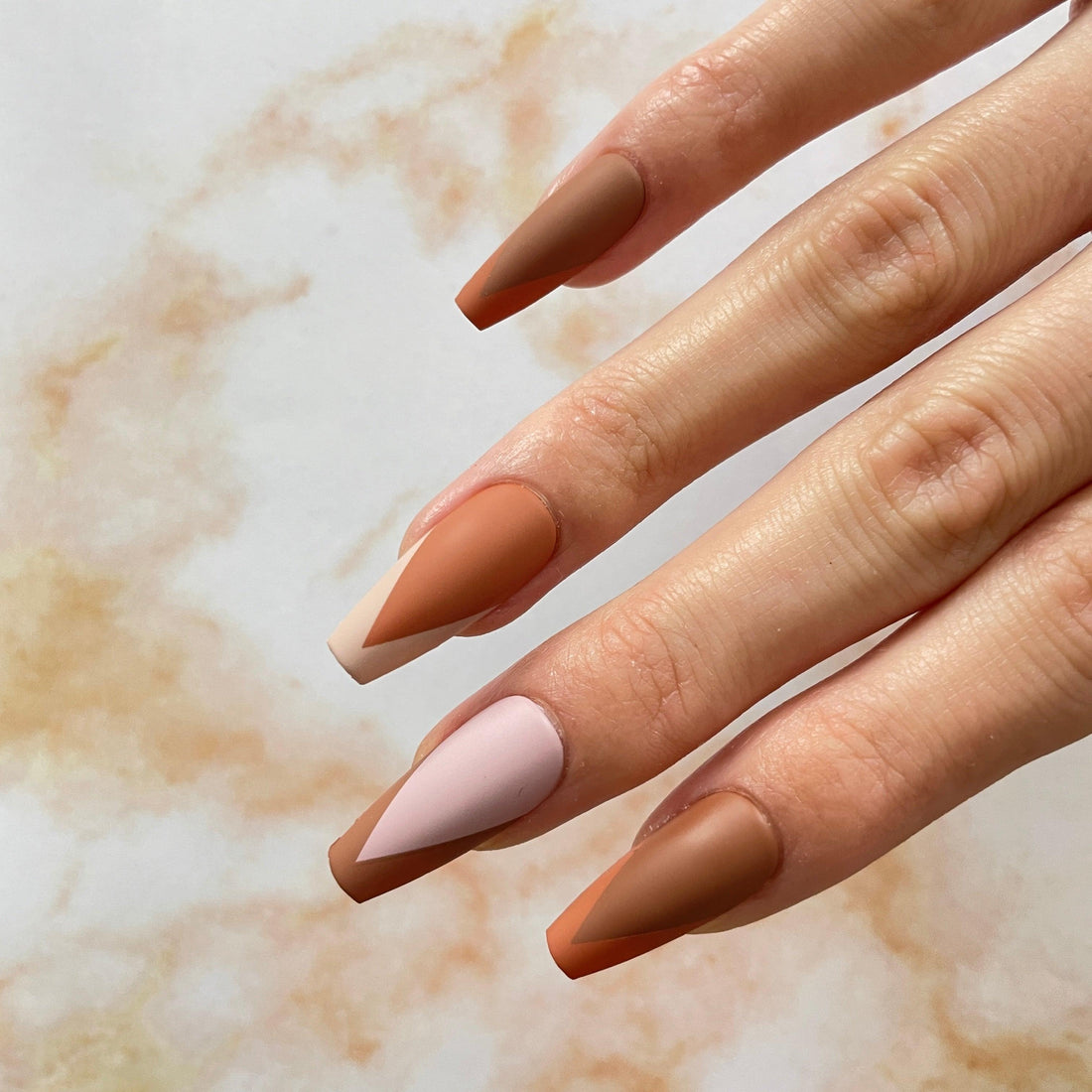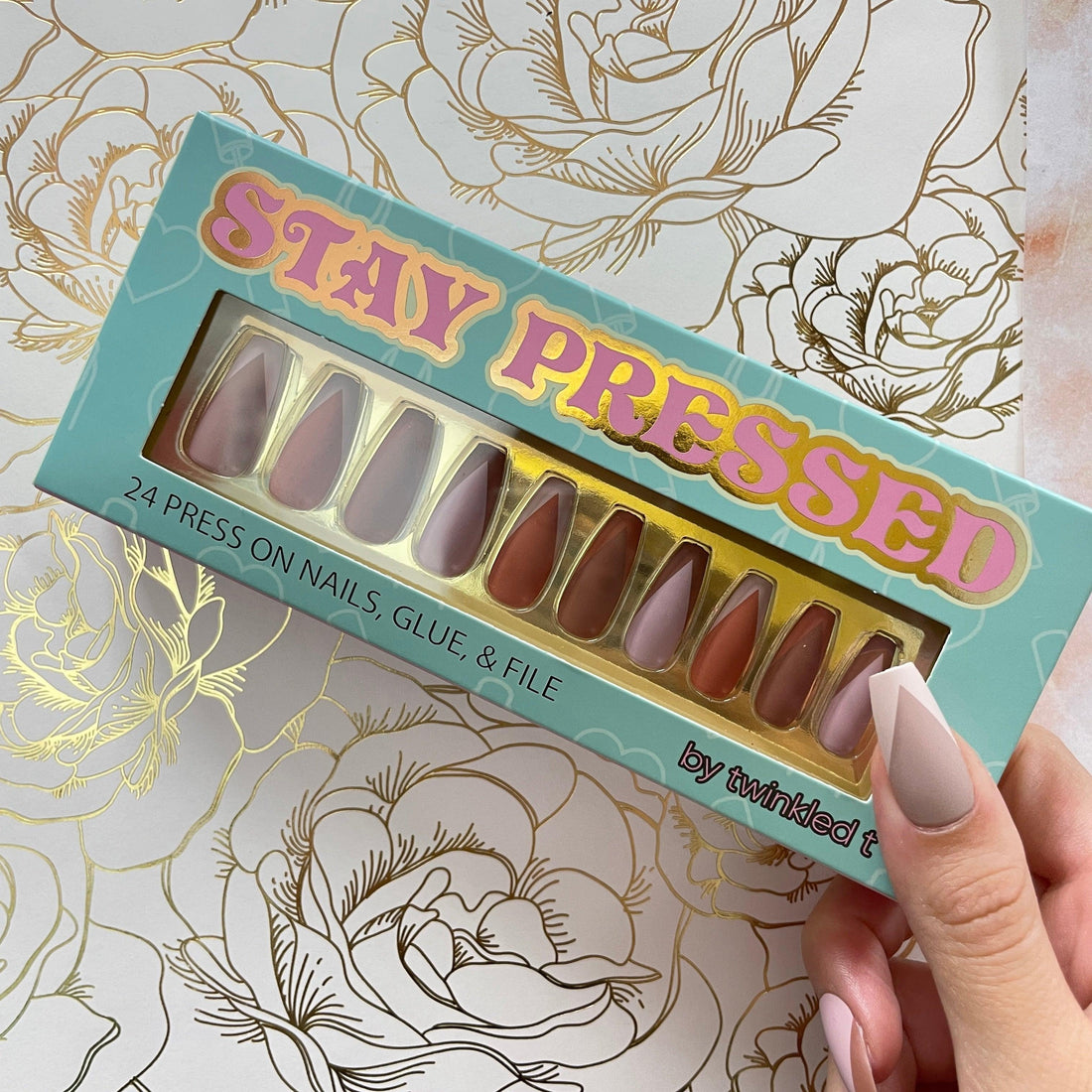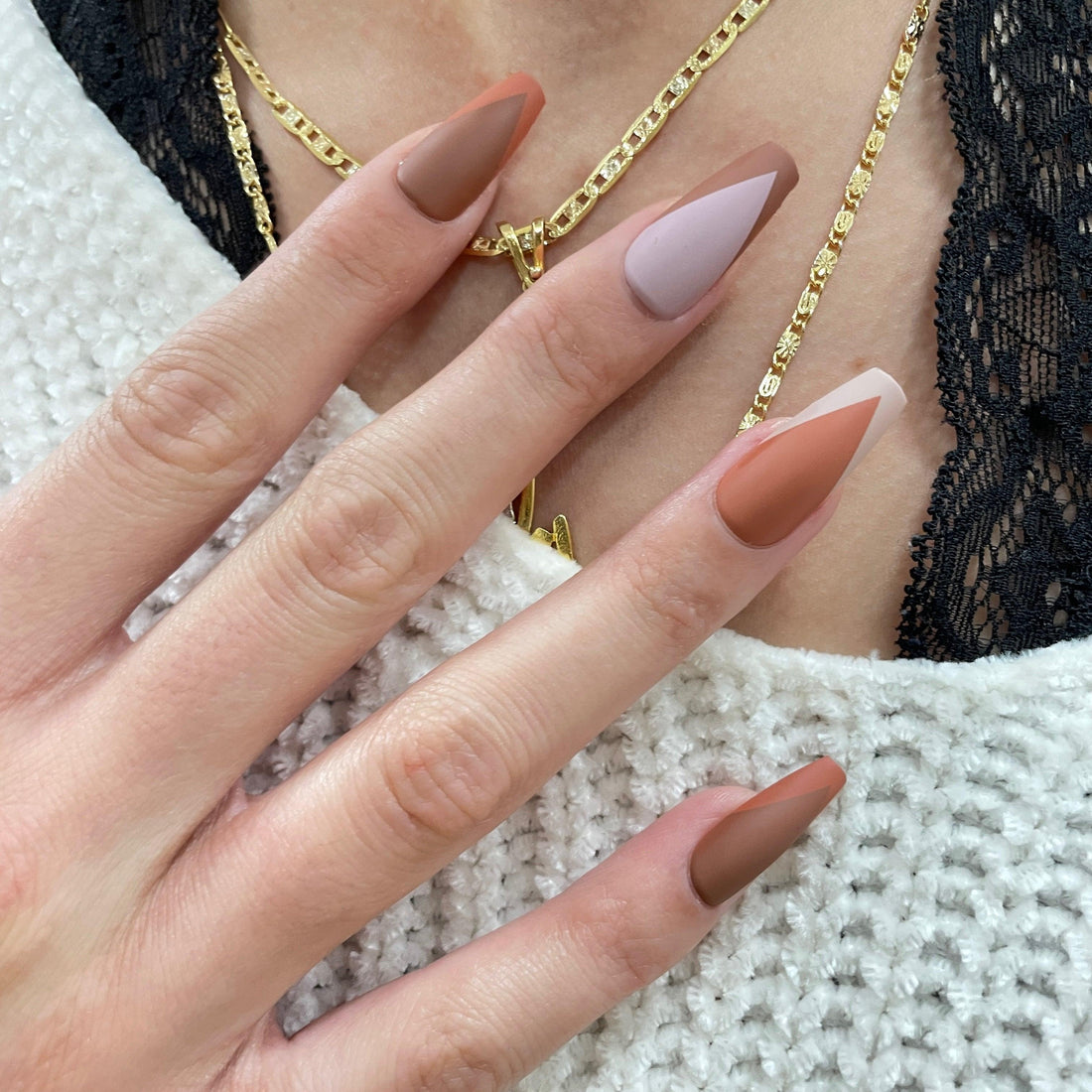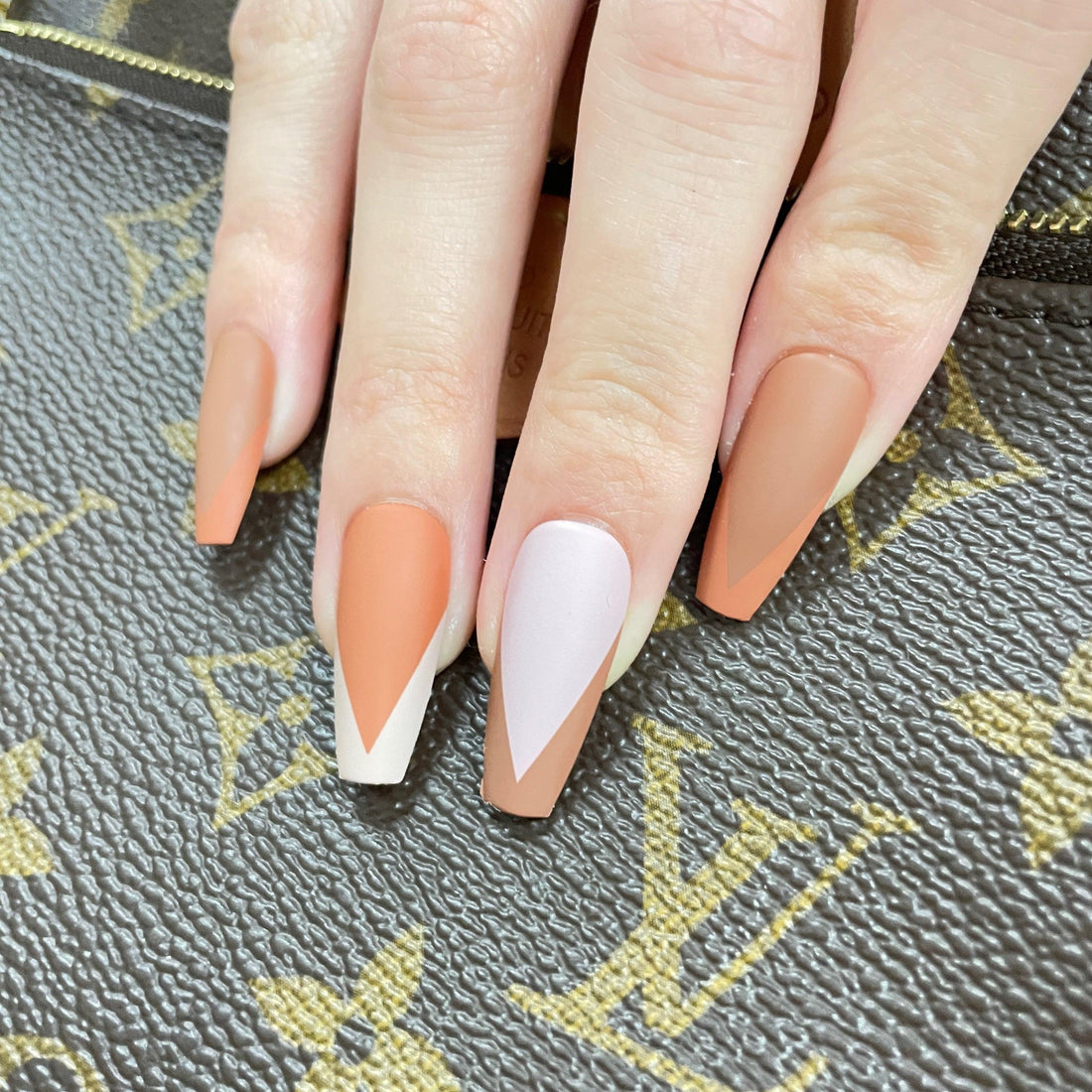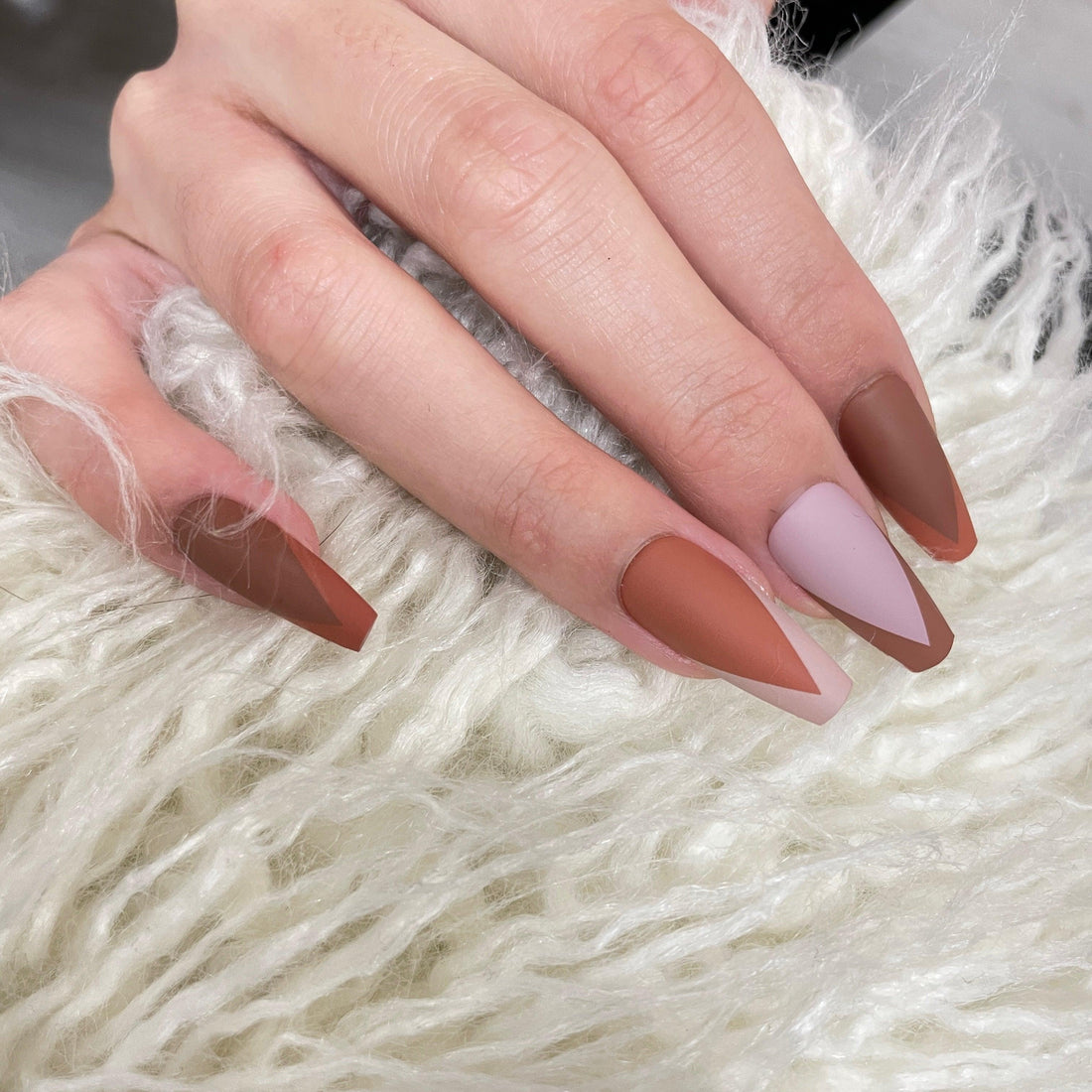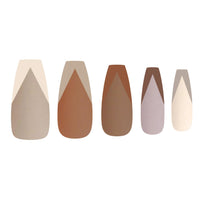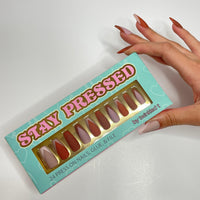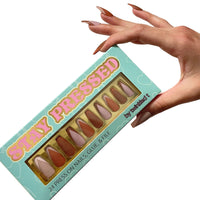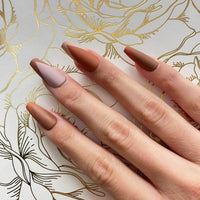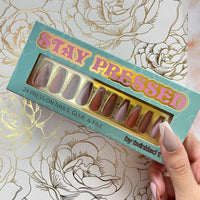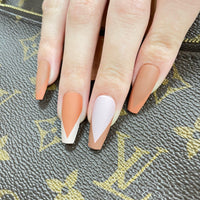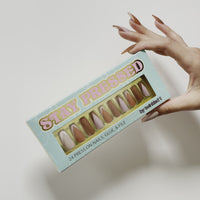 I created these Coffee & Creme press ons as the ultimate Autumn manicure. I wanted to put a spin on a classic french manicure. Each base color leaks into the french tip color on the next nail. They're unlike anything I've ever personally seen. If you're looking for something chic but different, these are press ons for you.
Coffin shape in long length
Mix & match the Coffee & Creme Press Ons with our Taboo In Tulum Press Ons.
About
The Twinkled T Stay Pressed line was tested over the span of a year for durability and wear-ability. With proper care, the Stay Pressed press ons will last 2 weeks of wear. Use our Premium Nippers to clip or Glass Files to shape the press ons into your desired shape.
Package includes glue & a file.
24 nails in 15 different sizes for the perfect fit
Designed with material to look like a fresh acrylic set
Less than 5 minute application
Video
Perfect!
Not only was the design beautiful, they fit the curve of my nails better than anything else I've tried. Lasted longer than other nails and methods too!
Let customers speak for us