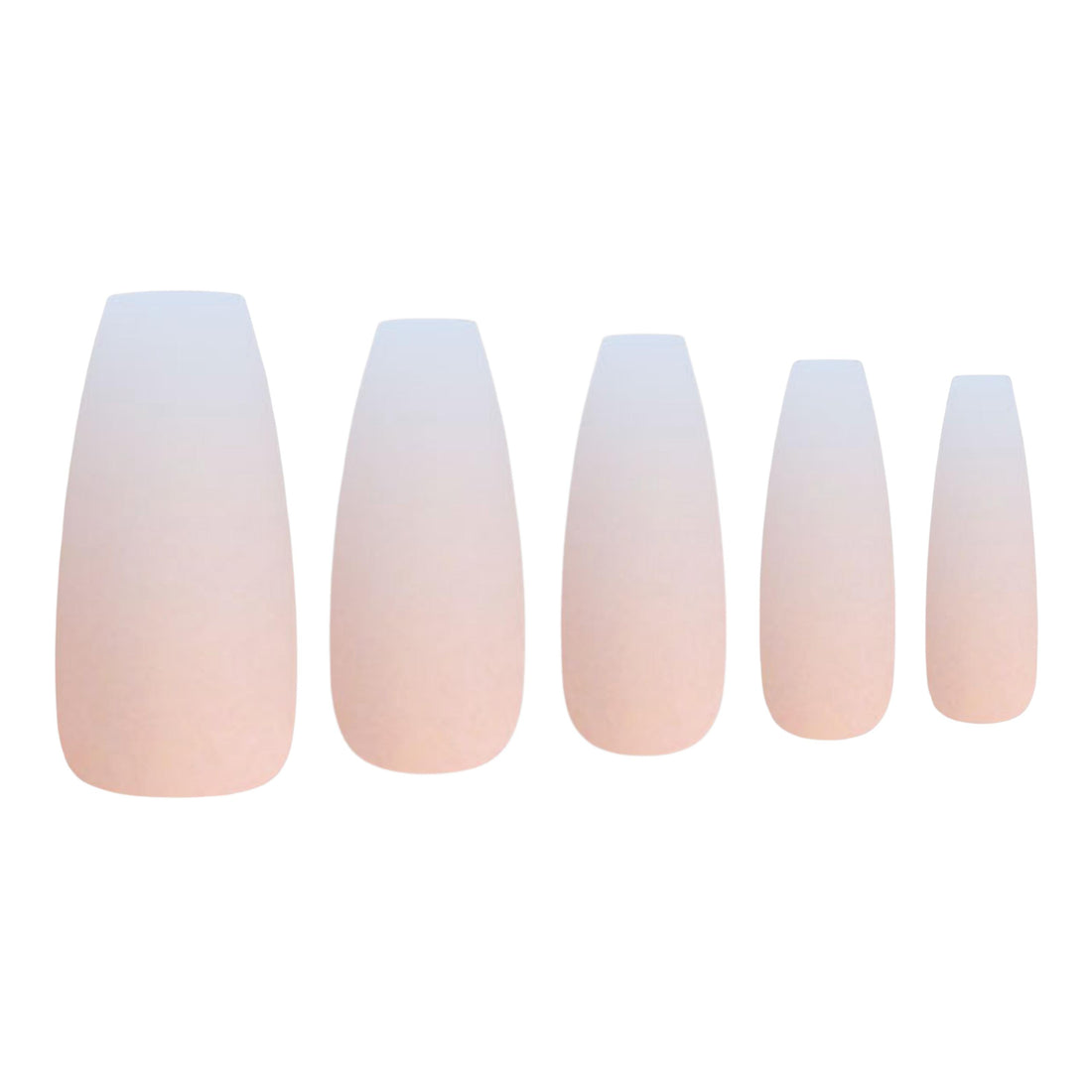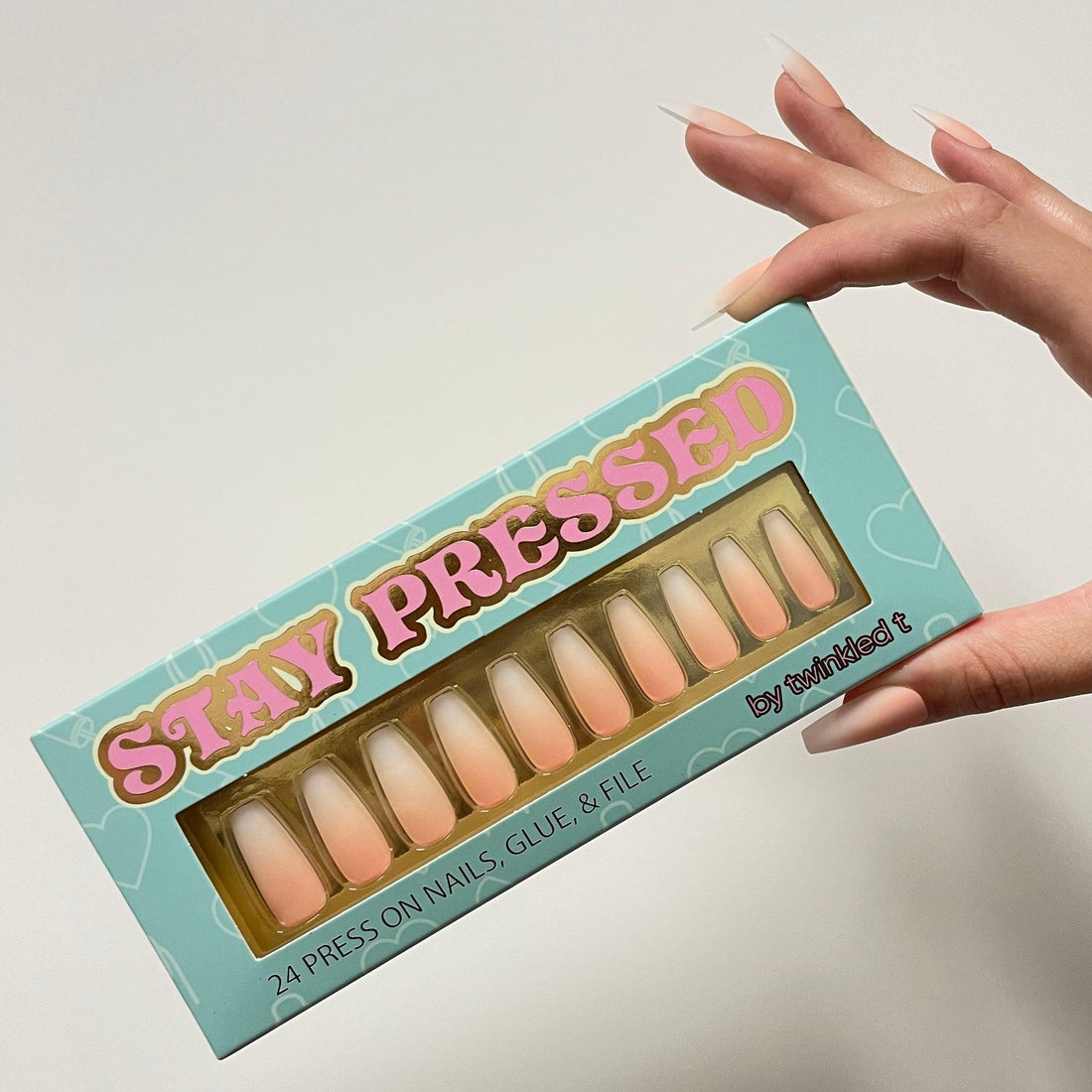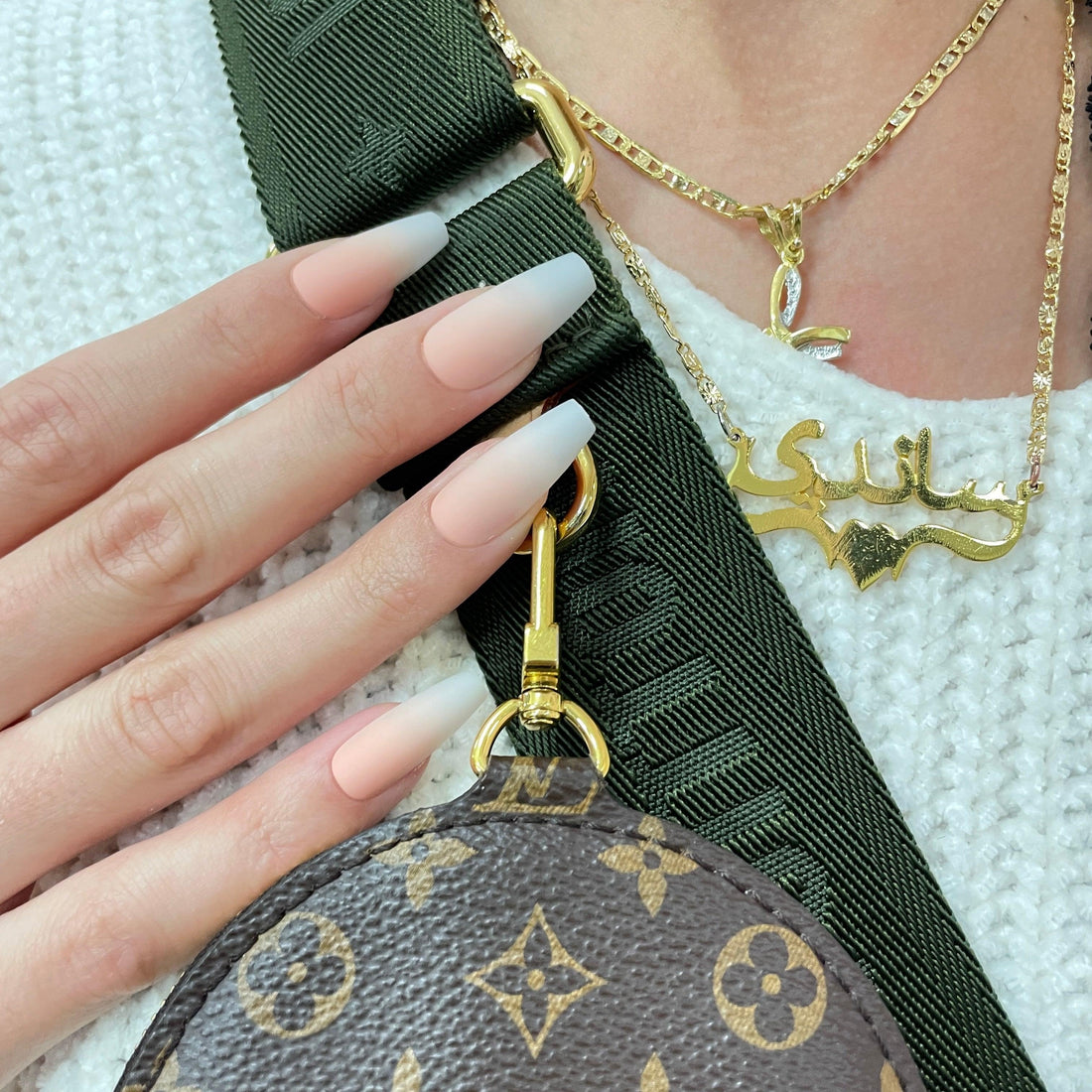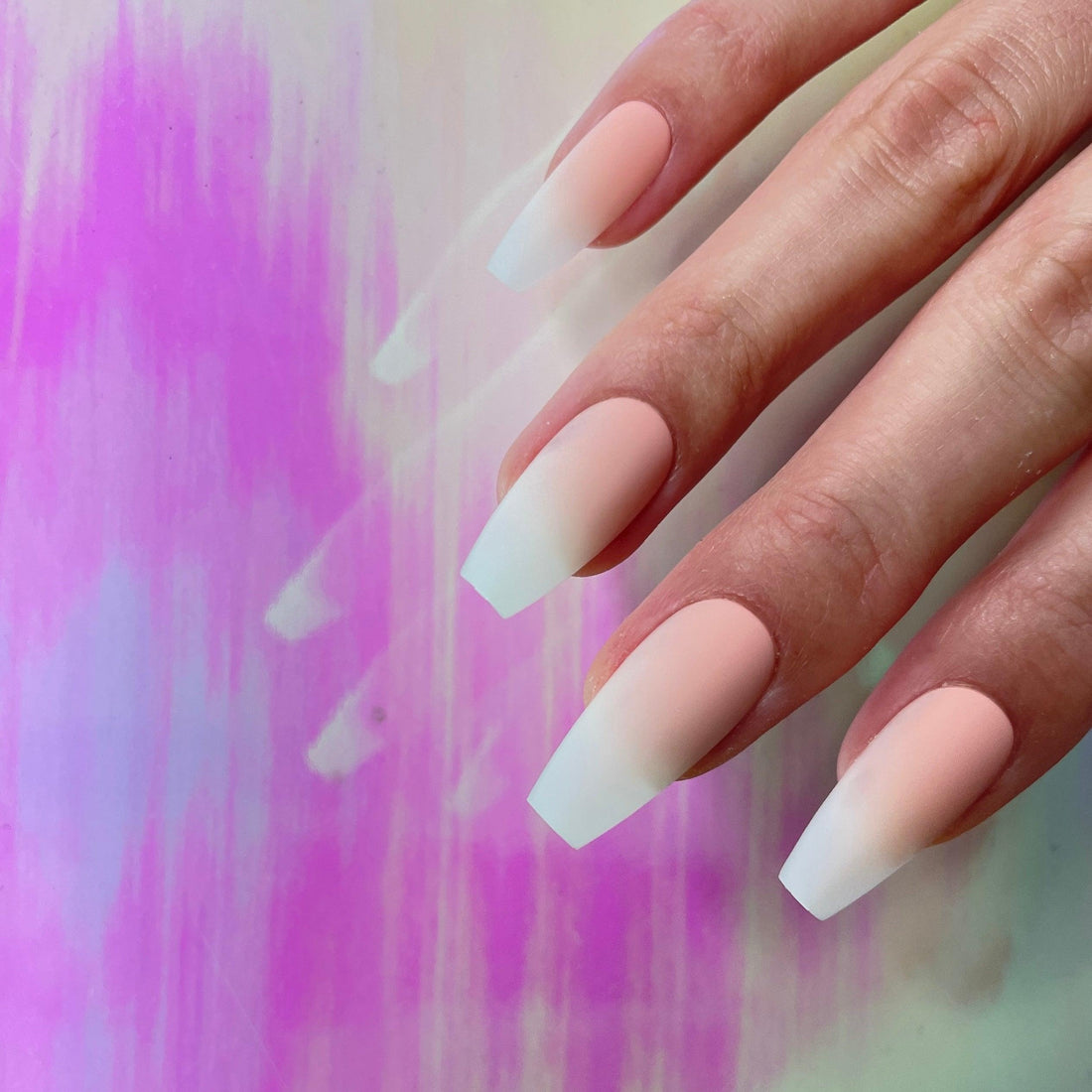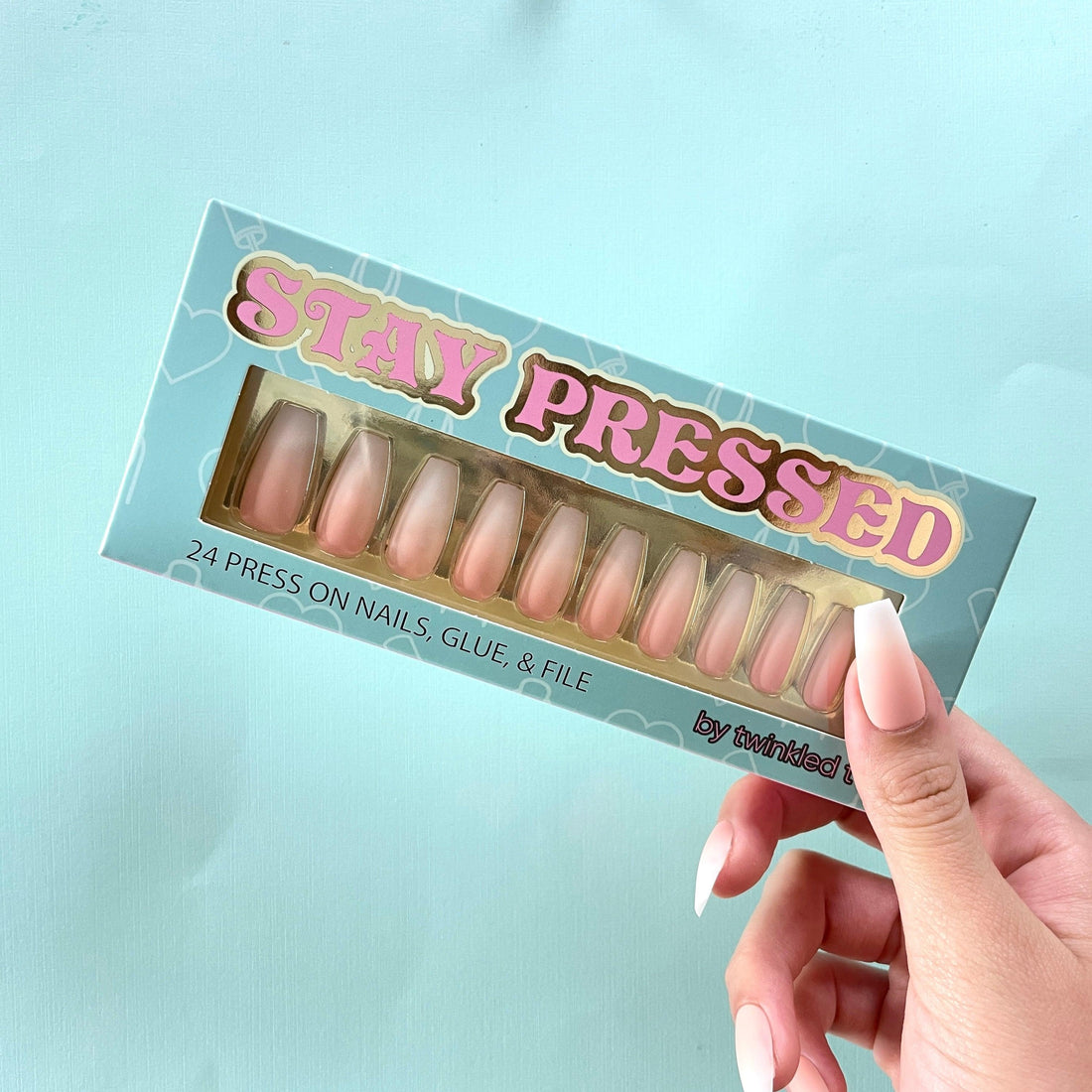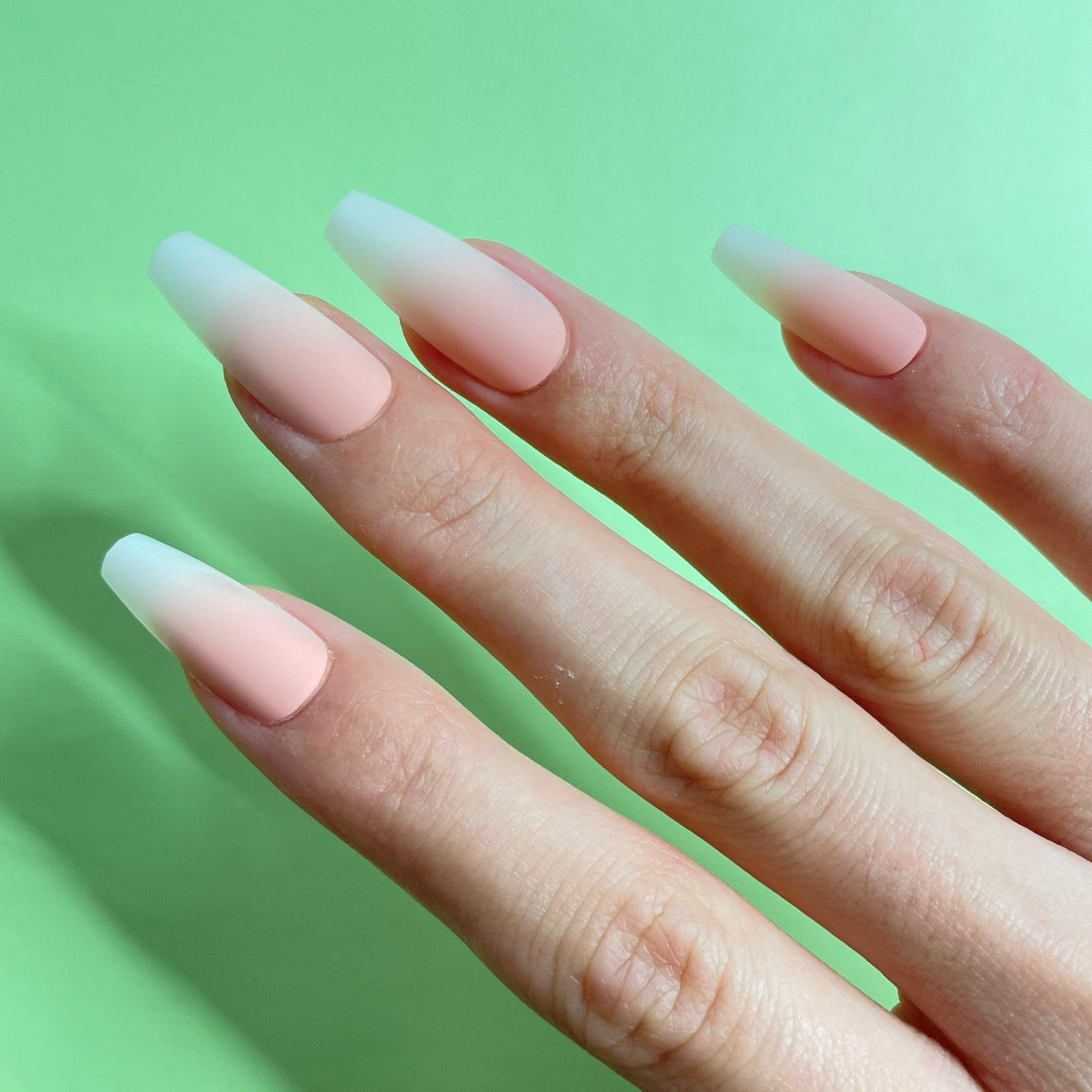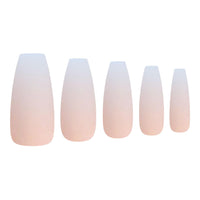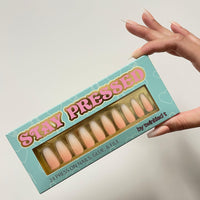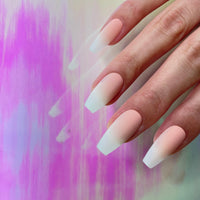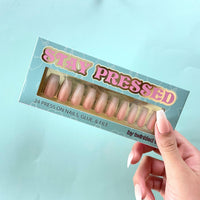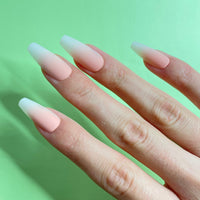 My best friend Mel has been wearing this exact manicure for 10 years straight. I knew straight away when I was designing these manicures that I wanted to replicate it. I love the nude color at the bottom so it can blend into your cuticle once your nails start growing out. You can clip these nails into your desired shape if you'd like a shorter ombre feel.
Coffin shape in long length
Mix & match the Taboo in Tulum Press Ons with our Marblelous Press Ons.
About
The Twinkled T Stay Pressed line was tested over the span of a year for durability and wear-ability. With proper care, the Stay Pressed press ons will last 2 weeks of wear. Use our Premium Nippers to clip or Glass Files to shape the press ons into your desired shape.
Package includes glue & a file.
30 nails in 15 different sizes for the perfect fit
Designed with material to look like a fresh acrylic set
Less than 5 minute application
Video
Fit my needs perfectly
First time using glue-on press ons. Only used one because I was covering one broken/short nail. It was very easy to apply and to file down after application. The press on has stayed on (still on as of this review) for over two weeks with no issues. Hopefully my other nails don't break off, but if they do I will be using the rest of these press ons. I recommend them and would buy them again.
The absolute best
These are the absolute best press-ons I've ever used. Really put them to the test, went out of the country and did a diy at home. Put three different kind of nail polish on, removed by acintone. Lasted well over two week. Will definitely buy again ❤
Super cute!!
Lasted two weeks with me! Very nicely shaped and super strong to even file down and get to the perfect length I wanted. Love how natural mine turned out!
Let customers speak for us