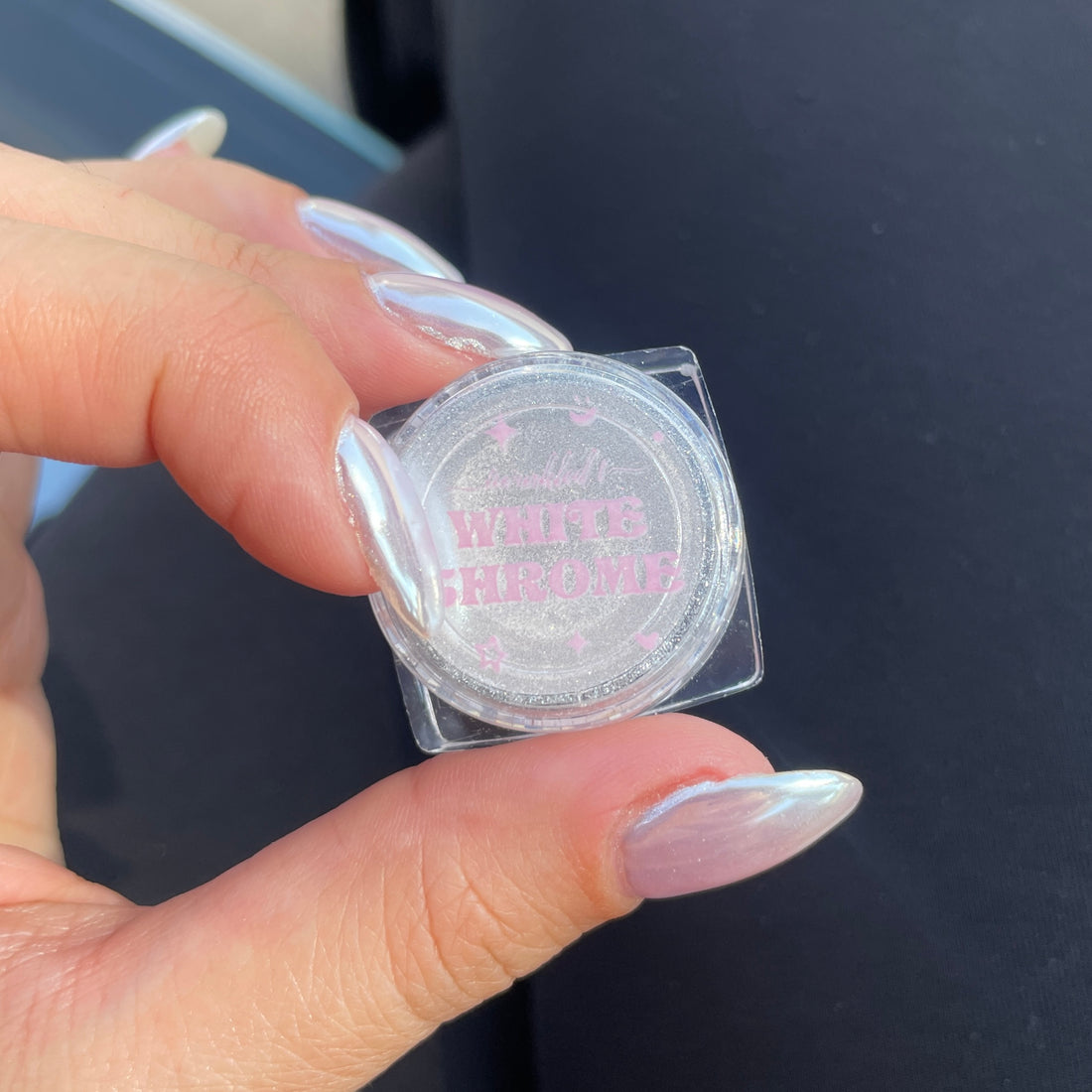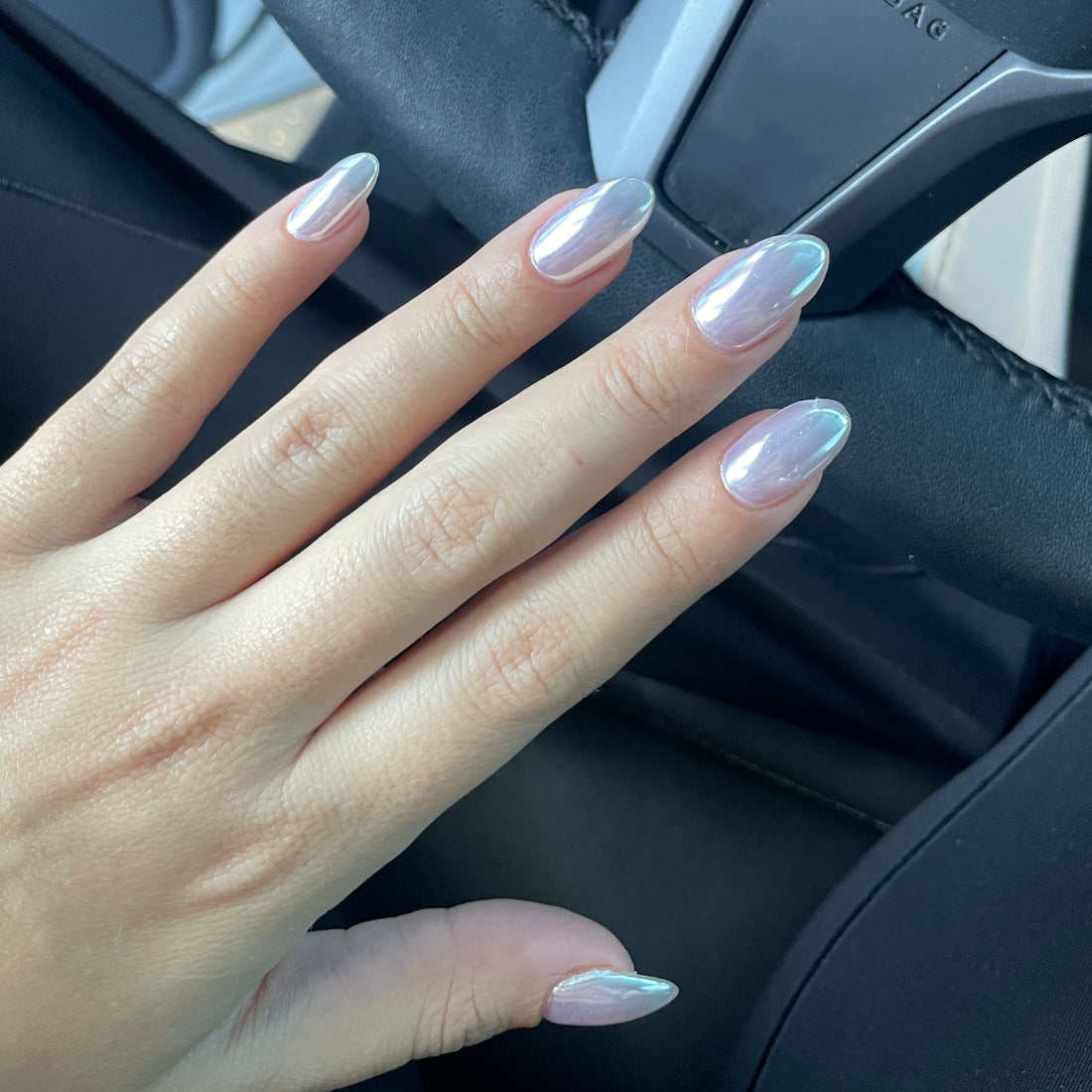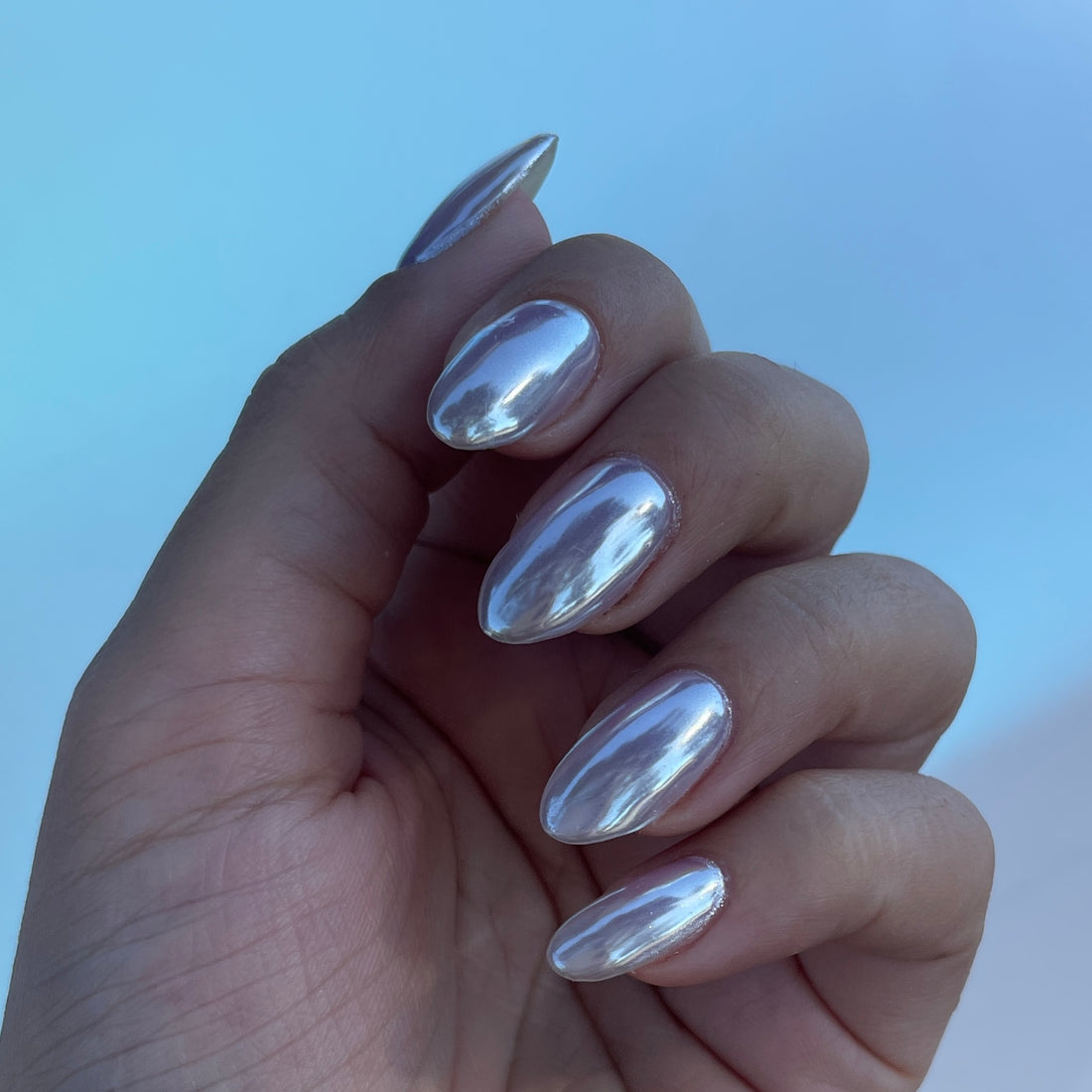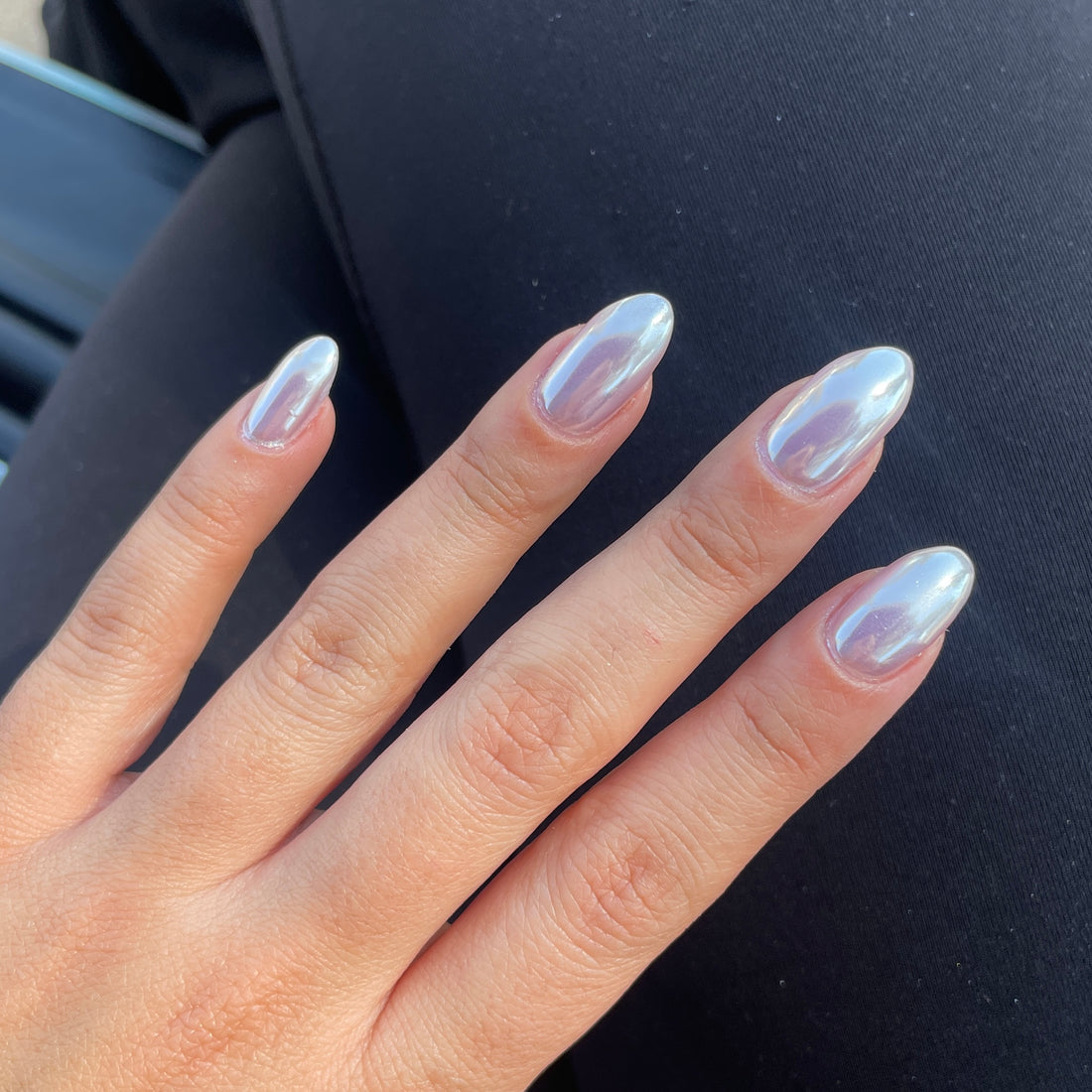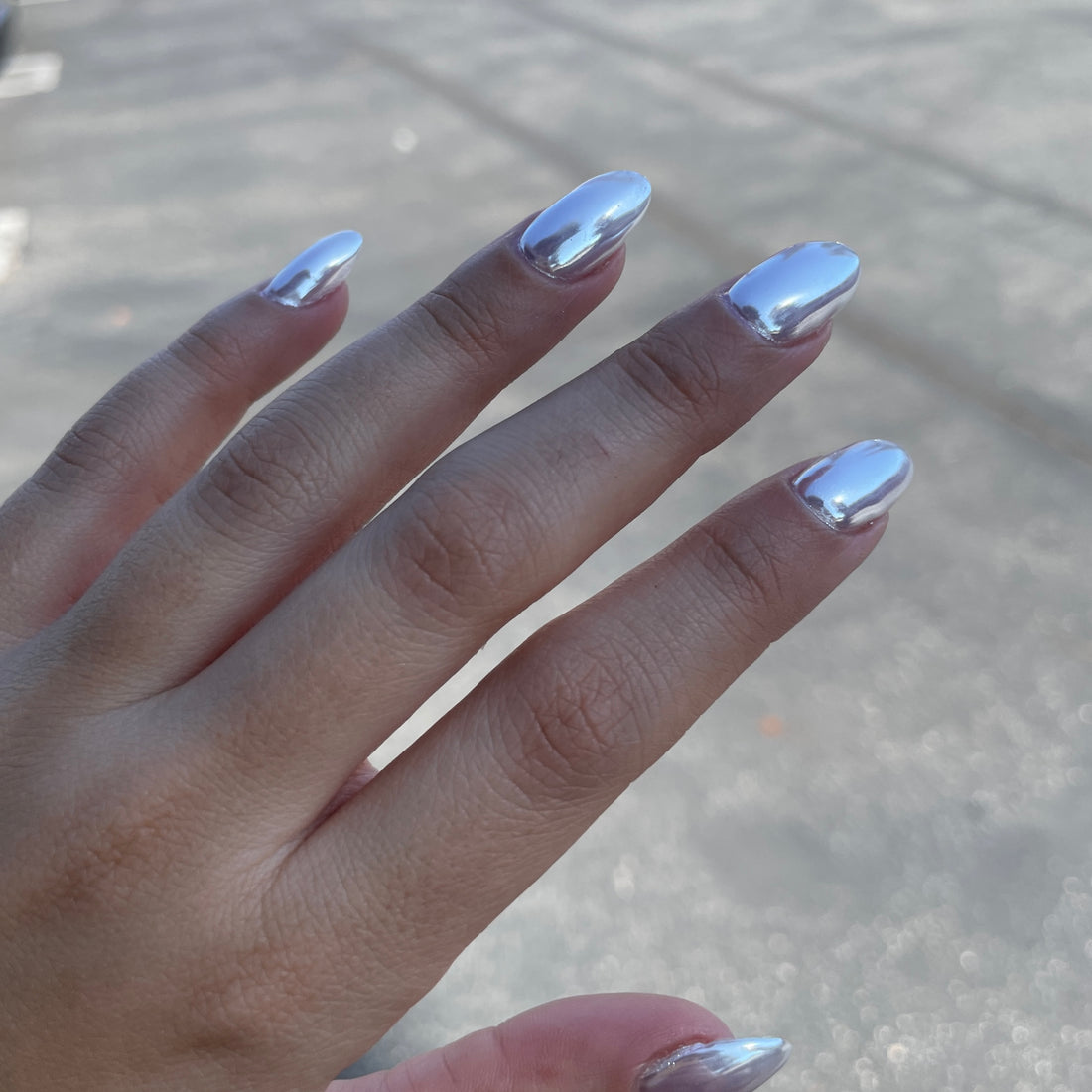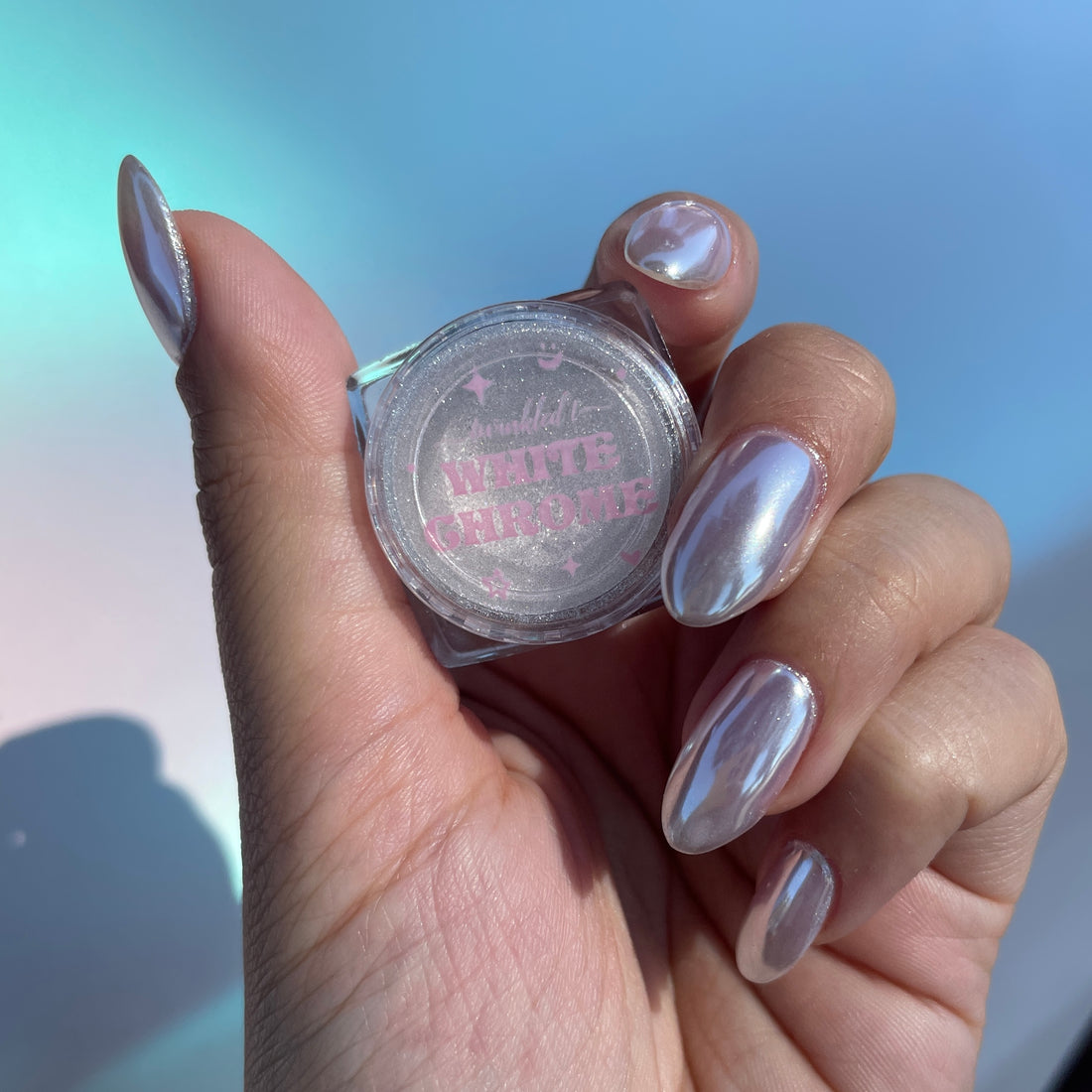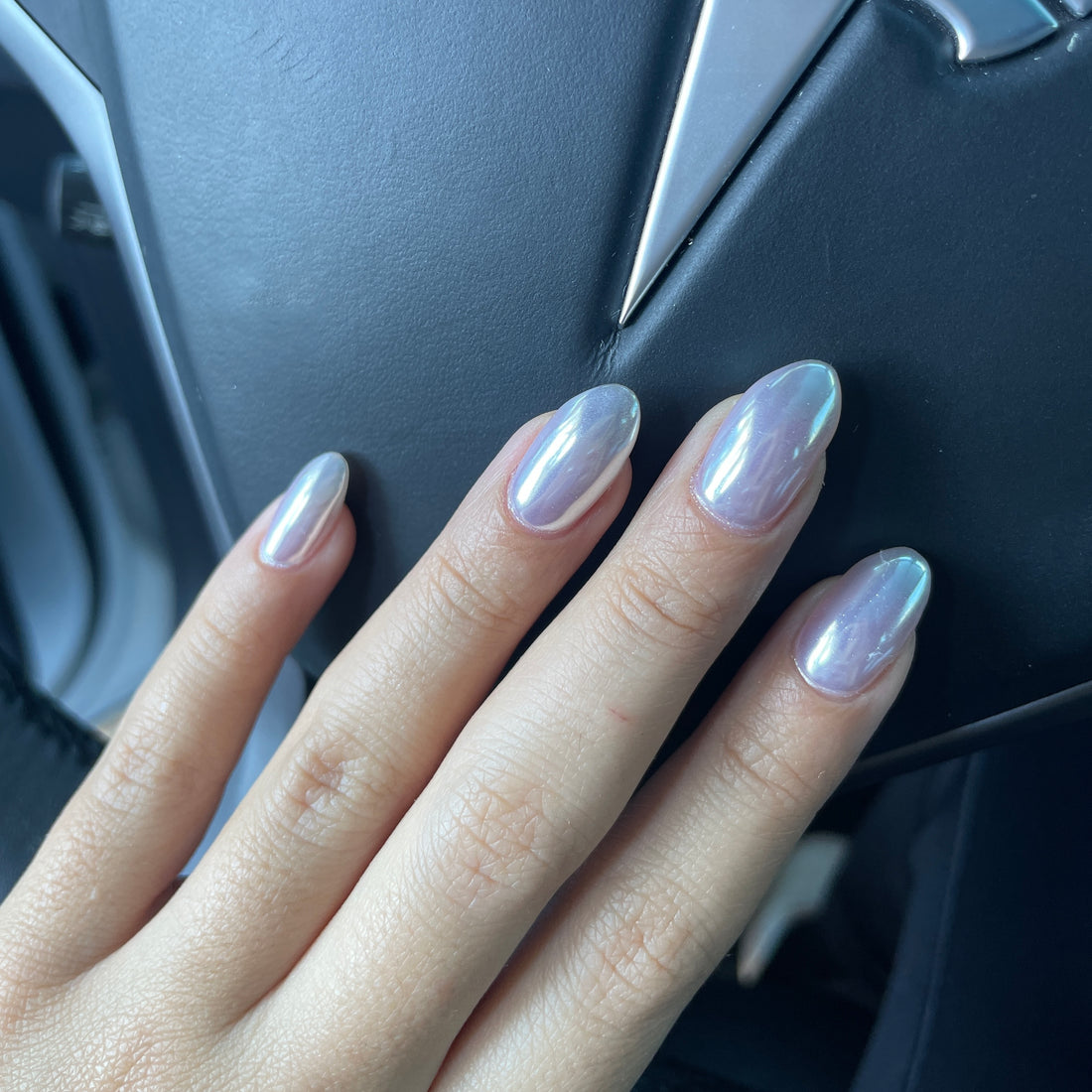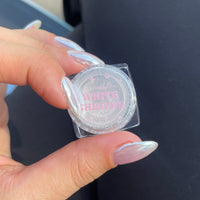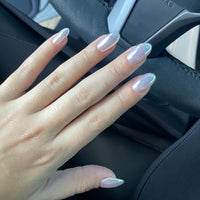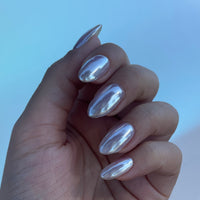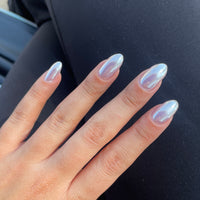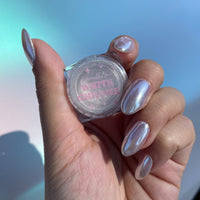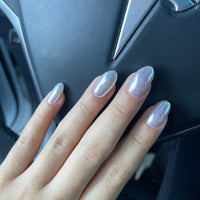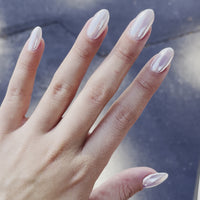 Get the Hailey Bieber glazed nail with our White Chrome powder.
Weight: .5 gram of product in a 1 gram jar
Directions for Use:
1. Paint on your base color.
2. Apply a no-wipe gel topcoat.
3. Flash cure your top coat. 10-30 seconds, depending on your lamp wattage.
4. Lightly sprinkle your powder over the entire nail. You may also dip your fingernail directly into the pot.
5. Once the nail is covered, begin rubbing the powder in using either the Twinkled T Silicone Tool, a foam applicator, or your fingertips.
6. Apply another gel top coat and cure to seal your powder in!
It's an excellent product. Exactly as it pictures on the website description.
White Chrome Powder
The quality is excellent and the chrome effect works really well. I was expecting it to appear more sheer, but it is an opaque effect. I might need to try it with a darker or bolder color, but using it on a nude base did not tied the results I was hoping for. The effect itself is still really pretty and I will keep trying it with other colors!
Perfectly white!
I am so excited to use this on clients! I have a couple white chrome powders but they all have a pink/green/blue tint to them so even over white you get that color coming through. But this one doesn't! It's a nice pearly look that is super trendy right now! Be sure to test it on different no-wipe top coats and on different cure times. Every brand is a little different. I use the TT silicone tool to rub it in, but sometimes a little spot might not want to stick. So I found using my finger works well at getting it to stay put. Great product!
White chrome powder
I like it, I have light brown sort of yellow skin tone and it's okay on me. Something new for sure that I want to get used to, so I can wear it more often.
Let customers speak for us