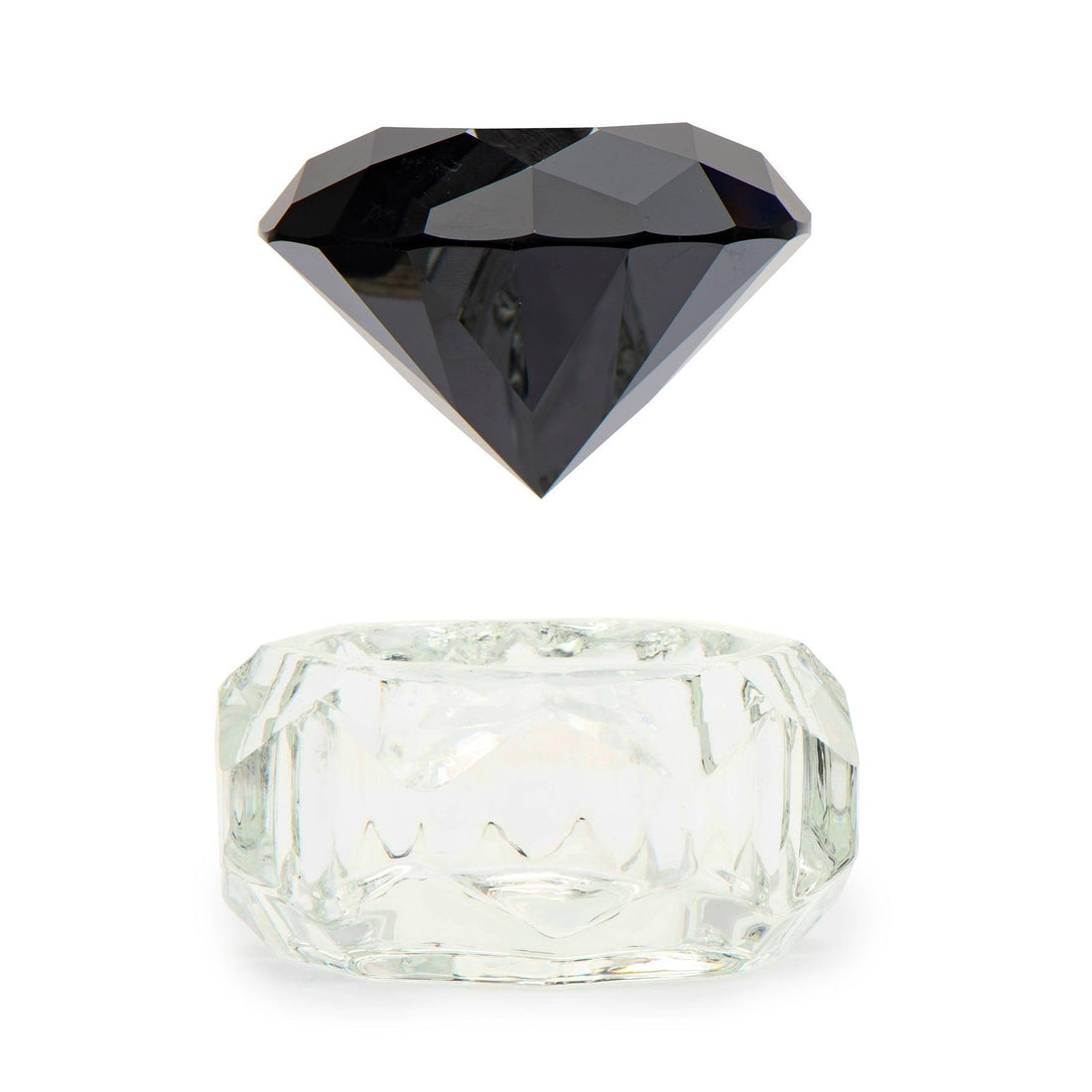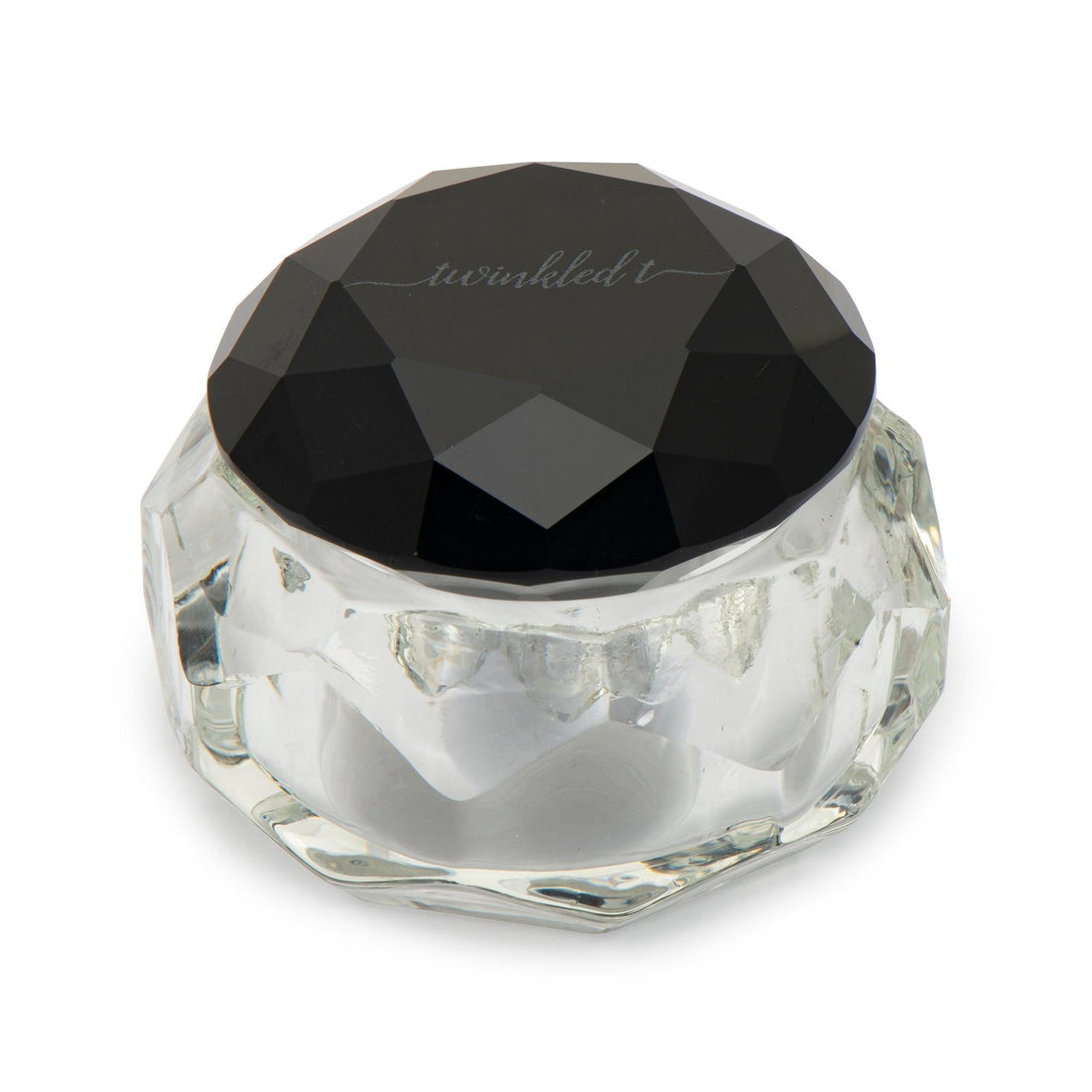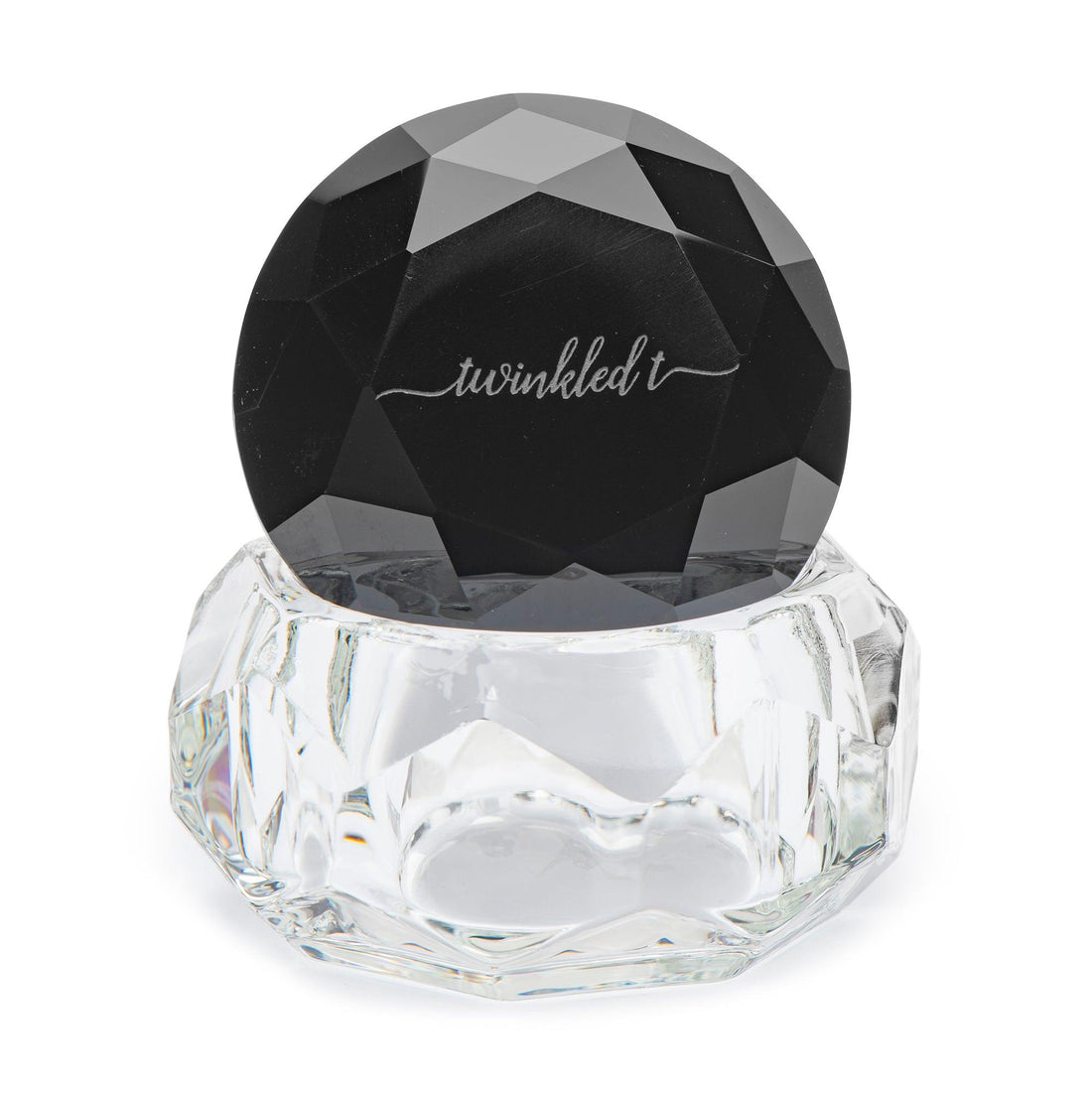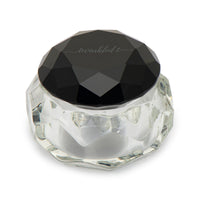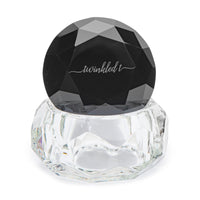 The Twinkled T Dappen Dish is quality, jaw-dropping, and instrumental all in one.
Use your Crystal Dappen Dish to hold & mix your acetone, acrylic liquid, glitters, and powders! This Dappen Dish is seriously gorgeous. It feels heavy af, shines so beautifully, and will seriously turn your clients' heads when they see it. Not to mention, this is my favorite packaging I've ever designed. Personally, we think this Dappen Dish is a great investment for your nail kit and a perfect gift for your nail tech. It's guaranteed to get ooh's and ahh's.
The Dappen Dish comes in a beautiful black velvet bag inside of a gorgeous box.
Dimensions
Dish: 2.5" L x 1.25" H
Diamond: 2" L x 1.25" H
Dish + Diamond: 1.75" H
Inside hole: 1.5" L x 1" H

Video
Perfection
It's perfect in every way 👌
Lovely small acetone dish!
Absolutely adorable little acetone dish, and very well made product! I love that the diamond cover is both pretty, and functional! I can't smell any fumes from the chemicals in the dish with the lid on, which is great, especially since I thought it would just be decorative and loose fitting.
Would also make a nice ashtray or small jewelry dish! My only feedback is that I wish I could latch the diamond cover closed for travel, but as a tabletop piece I love this!
Let customers speak for us