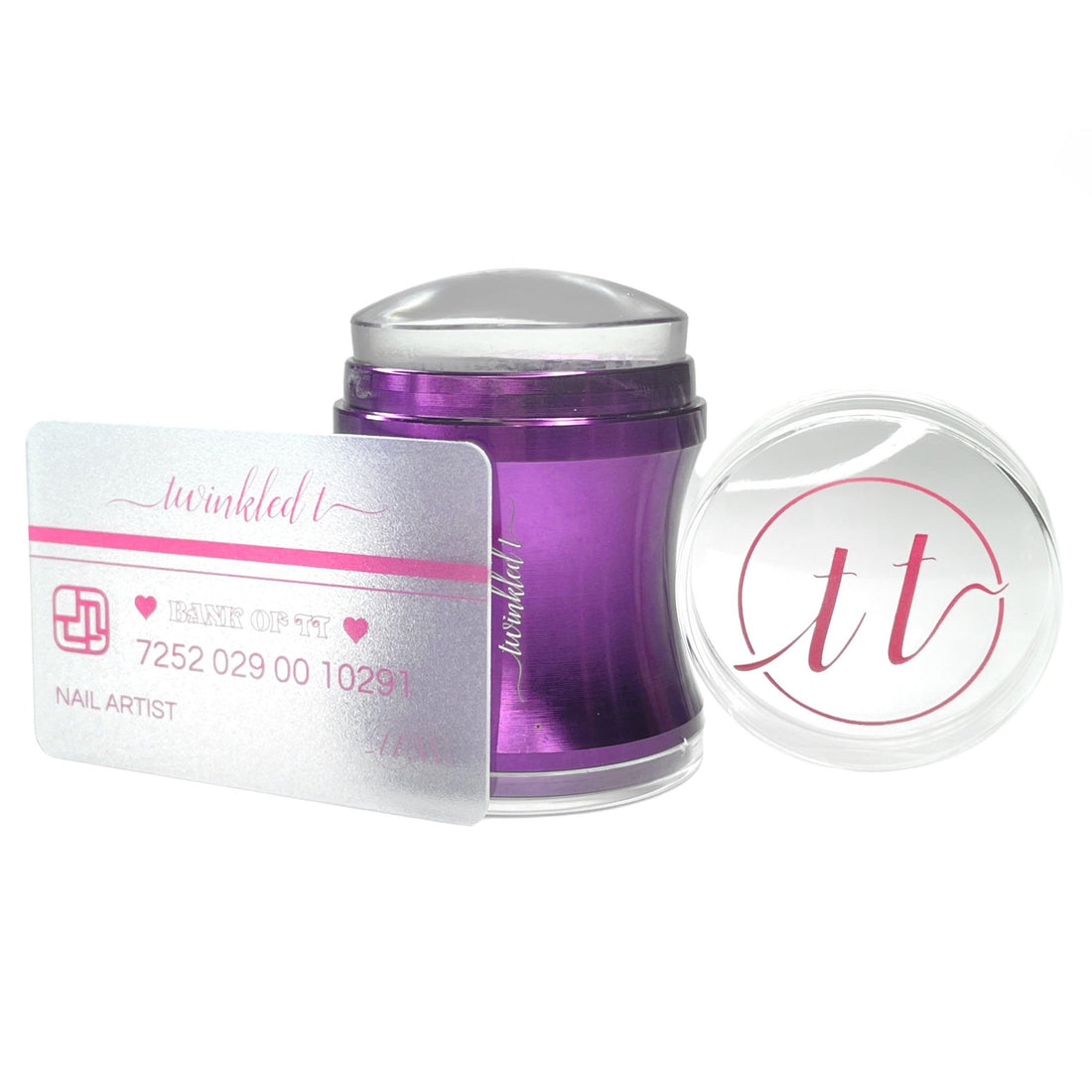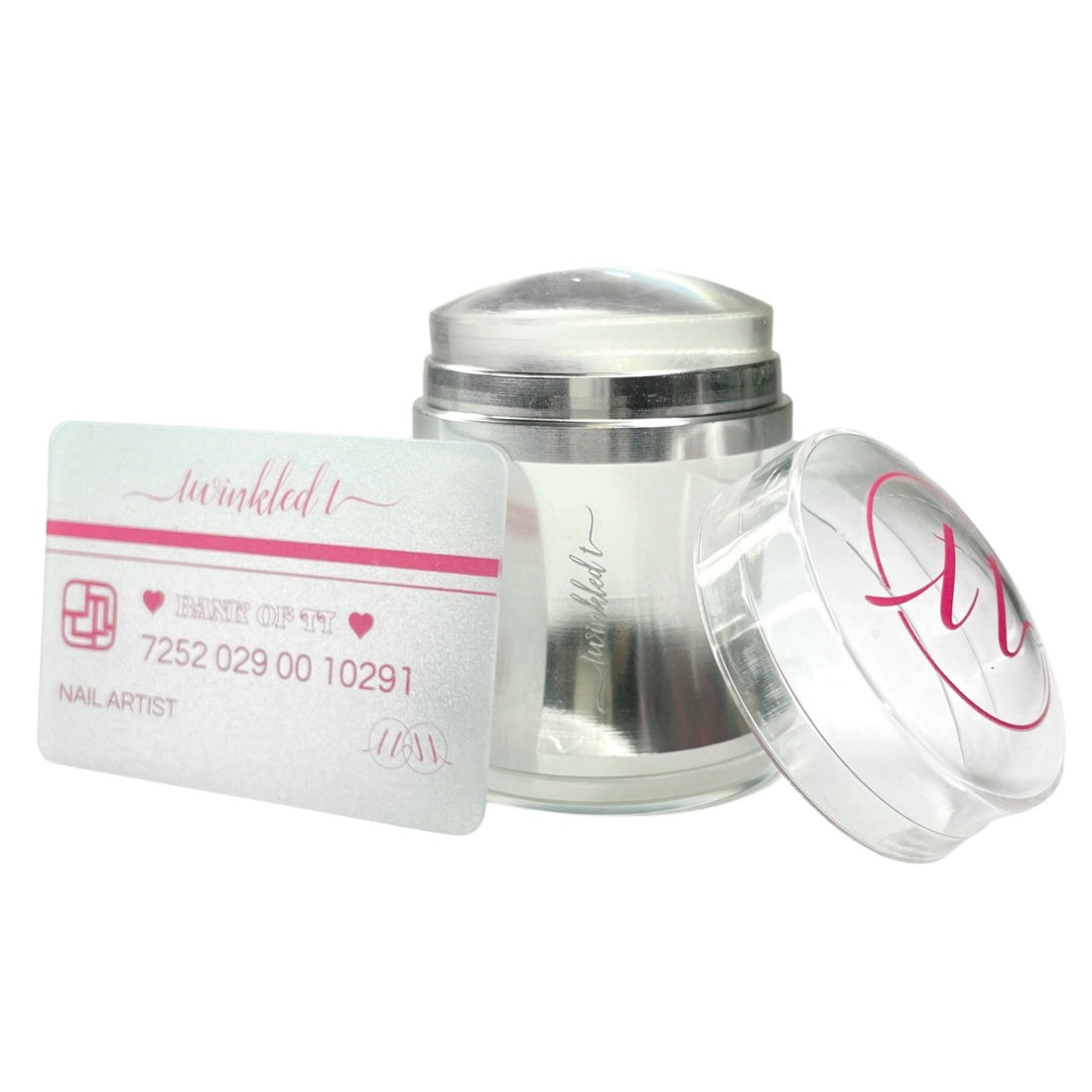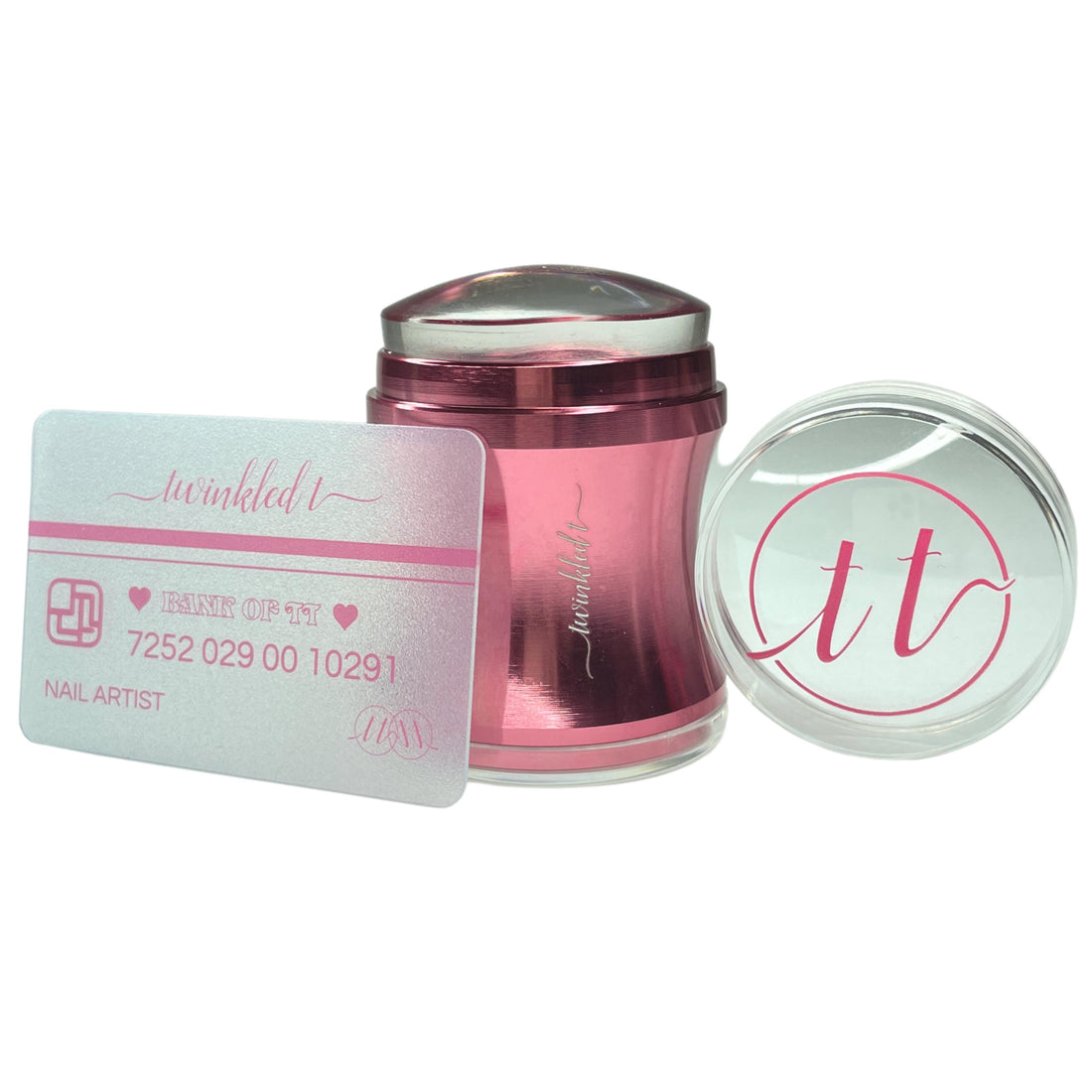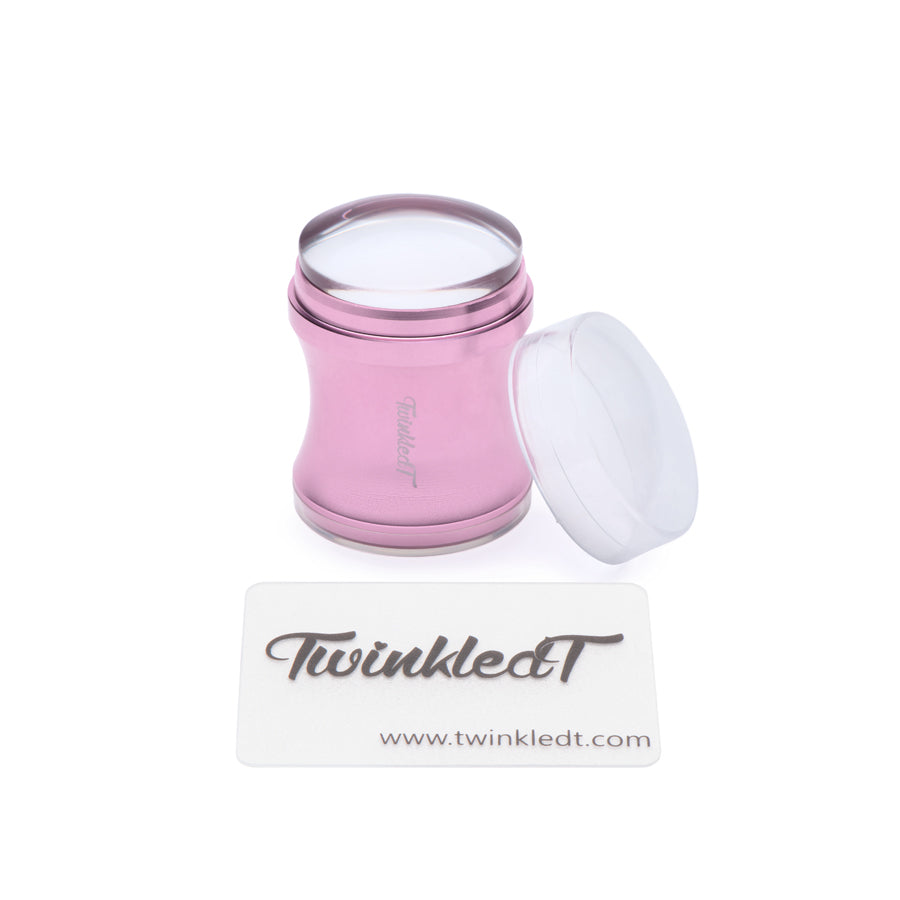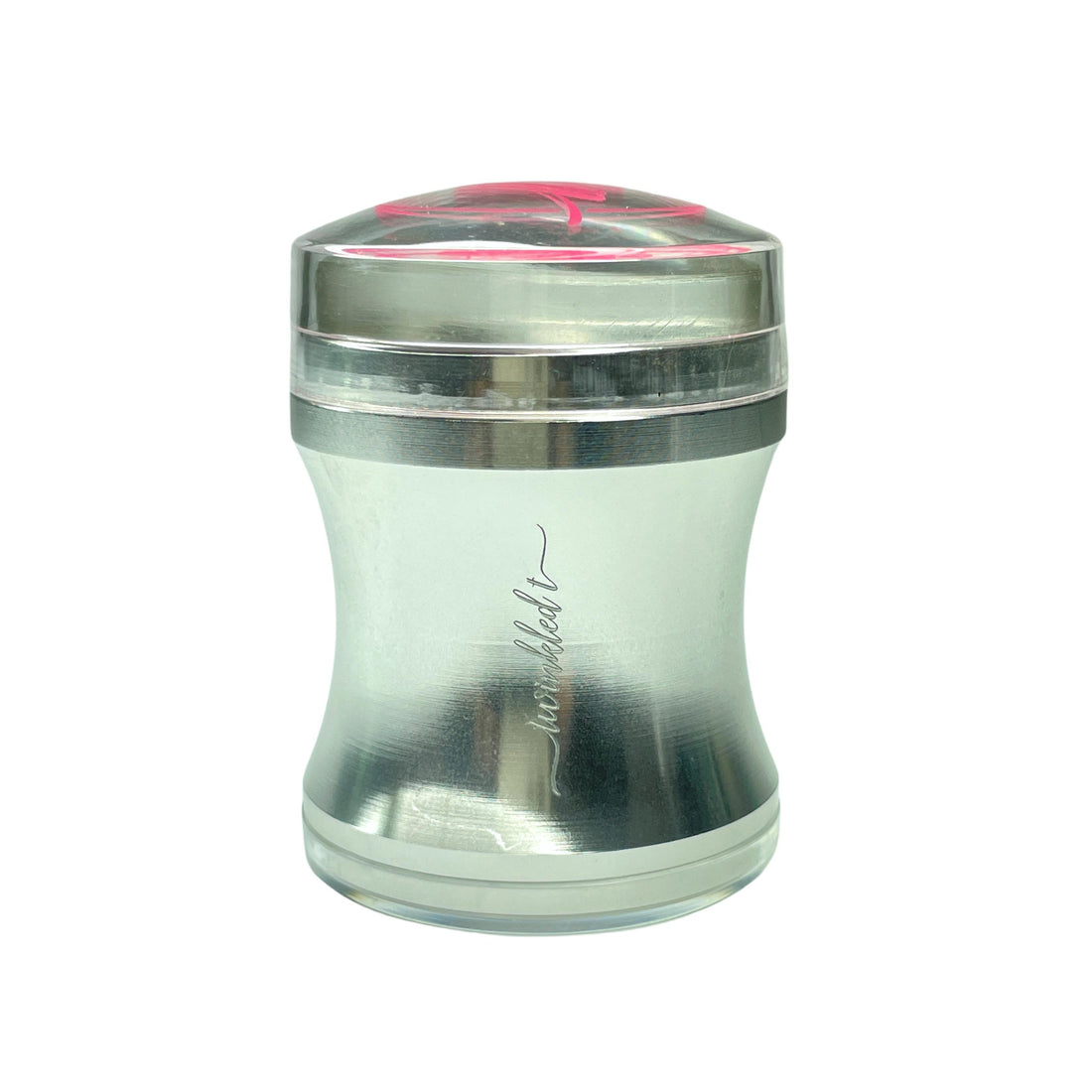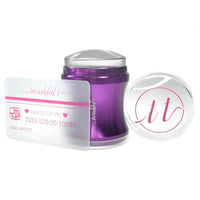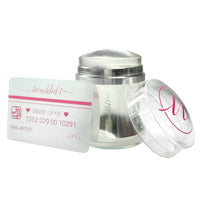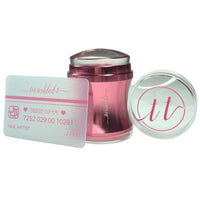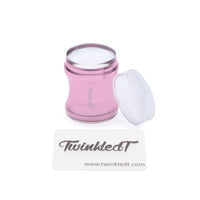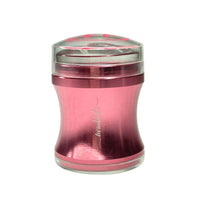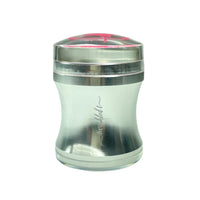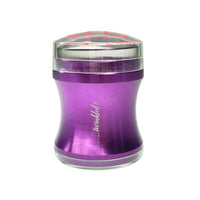 Stainless Steel Stamper & Scraper
Comes in a plastic baggy along with a card scraper.
For replacement heads, click here.
This is a big boy! It's perfect for the times you want to create a decal directly on the stamper head. It's large size allows a bigger canvas for you to work with. Don't want to create a decal? Use it as a stamper and scoop those designs right off the stamping plate! At 1.57 inches, you'll be sure to pick up enough of the design to cover your entire nail!
Directions
Apply nail polish to your nail. Apply a quick dry top coat and wait to dry. 
Apply nail polish to desired design on stamping plate.
Grab your stamper and scraper. Tilting the scraper at a 45 degree angle, scrape the polish across the design quickly and strongly.
Gently press the stamper over the stamping plate with a rolling motion to pick up the design.
Ensure the design is on the stamper.
Stamp the image over your nail with the same gentle rolling motion. NOTE: some have noticed that gently dropping the stamper directly above the image and picking up the image has worked better than the rolling motion.
Apply a quick dry top coat to lock in your design!
Tips
Handle with care. Do not prime or sand this stamper. Pinching or pulling the stamper may cause it to tear. The stamper head can easily be cleaned using either acetone and a cotton ball or by gently applying and removing scotch tape directly on the stamper head. Note- when cleaning the stamper head, remove the head from the handle. 
Note: The polish you use is very important when stamping. Please make sure you are using polishes intended for stamping. Stampers will not pick up all polishes.
Video
Does nothing. Theit other products ate great, but this picked up exactly nothing no matter the instructions I followed.
Its fine
I also bought the holo head replacement and these two together work great! I haven't actually used the stamper head attached to this one but it fits into my hand perfectly, great form, great feeling. Love the shape!
My favorite stamper
The handle is so easy & comfortable to hold. I love how the weight of the stamper provides the perfect pressure for picking up an image. Has quickly become my favorite stamper. 👍
Excellent Investment
I LOVE my pink stainless steel stamper that I still use from 3 years ago! It works great and is easy to hold while stamping. I just HAD to purchase a purple one too! I now use my pink stamper for fluid nail art projects and my purple one for stamping/reverse stamping projects. Excellent investments!
The BEST
this is the best stamper I've ever used! I can't wait for it to be back in stock, so I can buy extra for reverse stamping.
Let customers speak for us