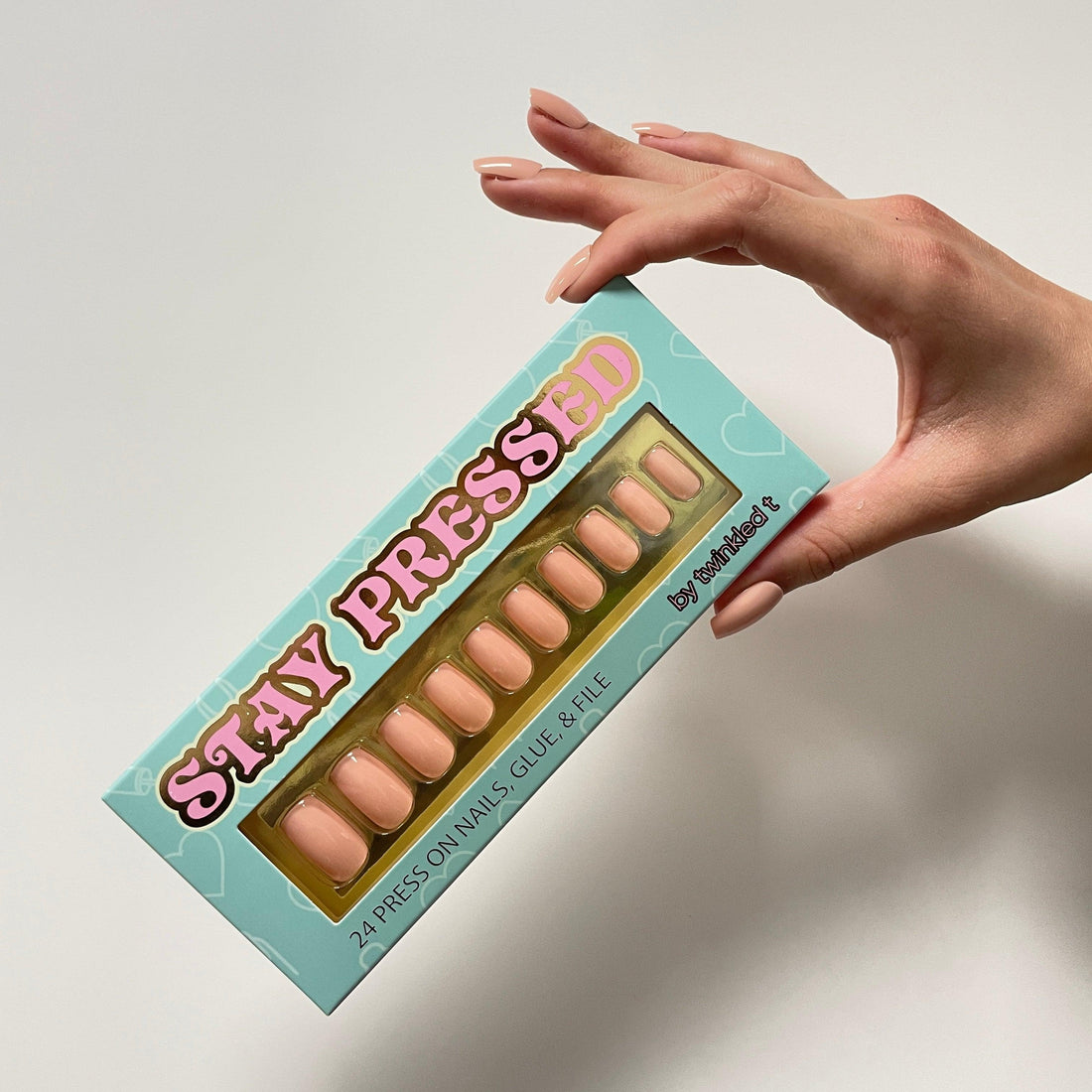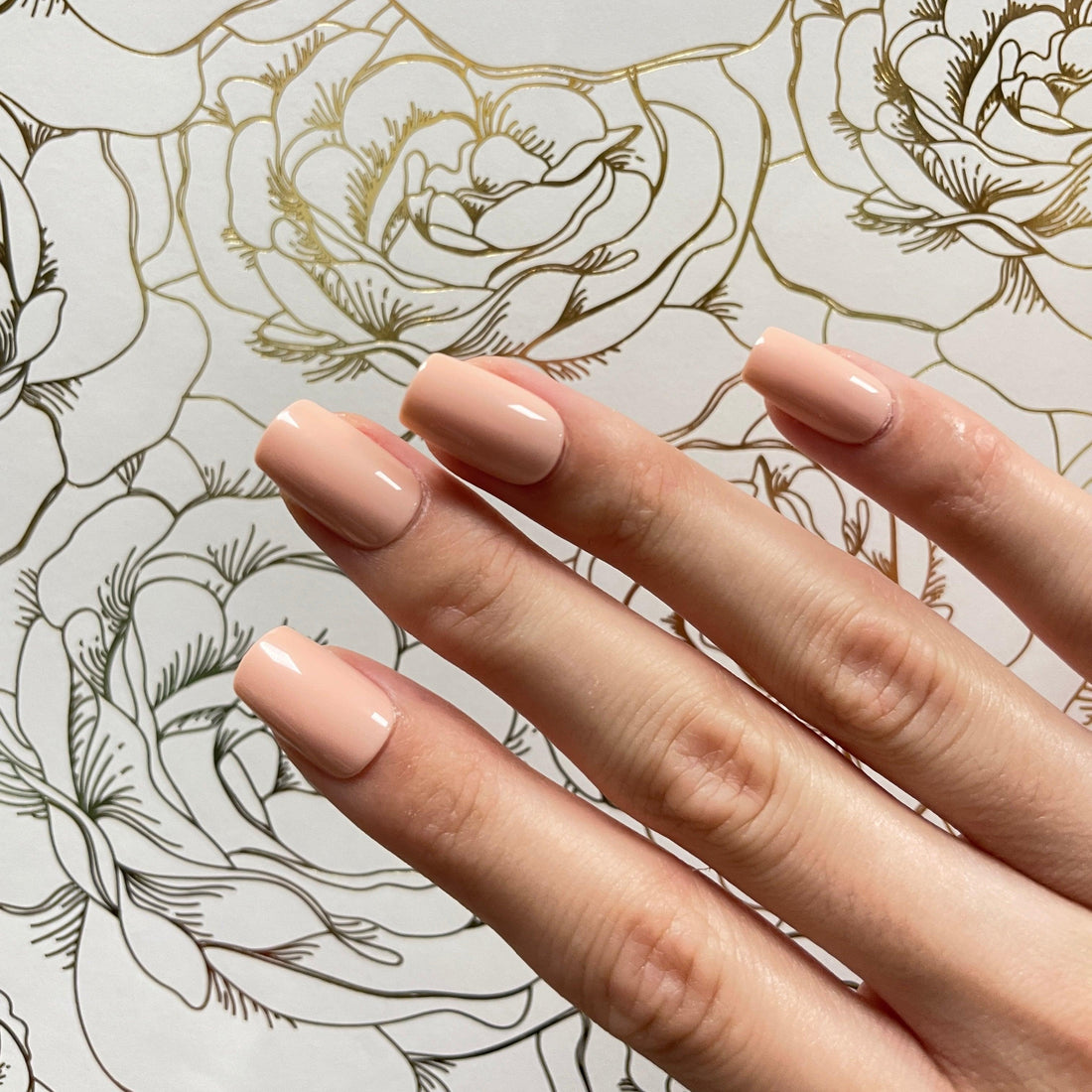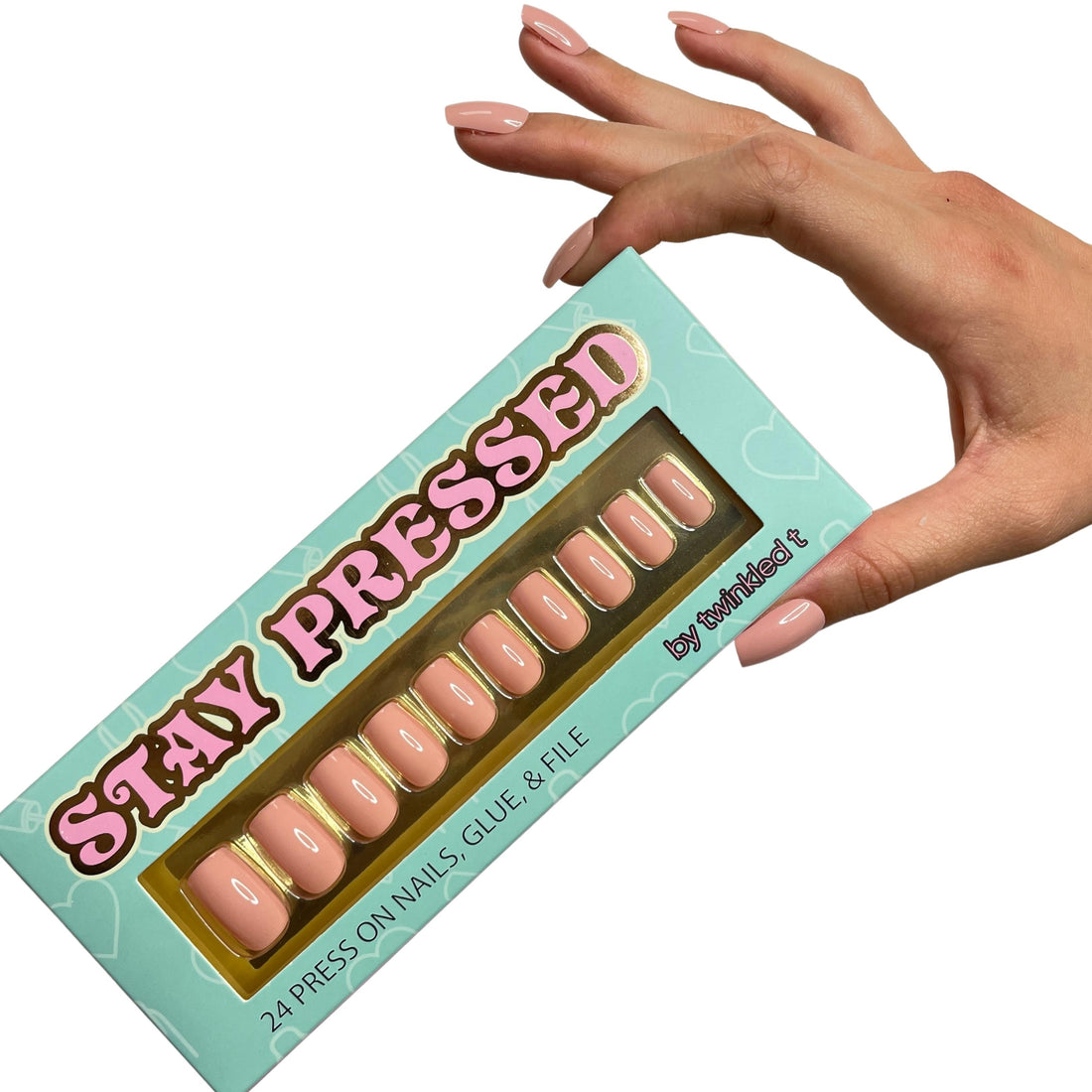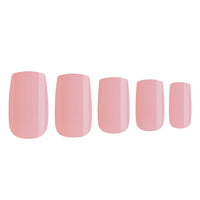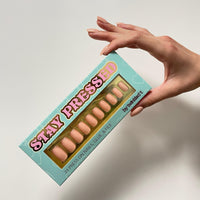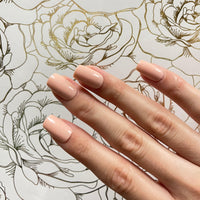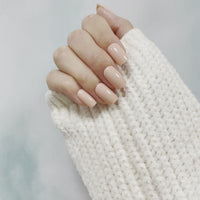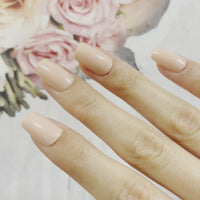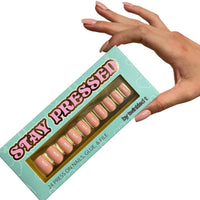 These nails were created for my sister, Liz, the ultimate working mom. She absolutely despises having long nails. When she's changing diapers or packing up Twinkled T orders, she needs her nails to be durable and functional.  Grab these if you're into a classic, minimal mani.

Squoval shape in short length
About
The Twinkled T Stay Pressed line was tested over the span of a year for durability and wear-ability. With proper care, the Stay Pressed press ons will last 2 weeks of wear. Use our Premium Nippers to clip or Glass Files to shape the press ons into your desired shape.

Package includes glue & a file.

24 nails in 15 different sizes for the perfect fit
Designed with material to look like a fresh acrylic set
Less than 5 minute application
Video
New Favorite
I have tried the My Only Vice and the Cher Flare press ons, but these were the first that I shaped and filed to my desire and holy crumbs. I honestly never want to take these off. It's been two weeks as I'm posting this and I really hope they don't come off, but I'm already lining up for my next pair soon.
For some background, my natural nails are recovering from a bad salon incident where they were horribly overfiled. The nail beds are also wide as I have large hands. I do pick at my nails and do a lot of stimming with my hands, I'm always working with my hands, I'm typing on the keyboard constantly (I'm a writer), I do a lot of chores around the house and I do cross stitch as well. I had these on for a trip to see my fam and they were perfect the entire way through.
I did want to say that my left thumb has an odd nail bed that's wide in a way that is right in between the two biggest press ons provided. So it's in a weird spot but I went with the smaller one and I was still very happy with how it looked. Otherwise my nails have nothing else that stands out about them other than being thin from overfiling.
I need to say that these did not feel like I was wearing fake anything. They felt like my regular nails and nothing felt out of the ordinary. They just look so much better on me than my natural nails, and with these on, I don't pick at the skin around my nails as much and they've been healing really beautifully. My nails look really good and I'm just really so happy that I found the shape and size that work for me so well.
I love this color, too. It's just neutral enough that it doesn't clash with anything i wear, and it looks so dang classy.
I really cannot say enough good things about these nails. I love them. I'm super tempted to just buy up a bunch more packs for when the mood strikes.
Thank you so much, ladies!
Fun and fabulous!
These artificial nails looked fantastic! I wouldn't say they are short, but they were easy to cut and file. I followed the instructions exactly and they lasted a full 7 days. I know the website says they last 14 days, but I don't think that's realistic for everyone. The nails that popped off first were those where my natural nails were longest. And my nails are deeply curved, so I'm not surprised they didn't last 2 weeks. Next time, I will cut all my natural nails shorter to account for this. I've never had acrylic, so I loved wearing these to see how pretty my nails could be. I would definitely purchase again. The attached picture is on day 8!
Let customers speak for us