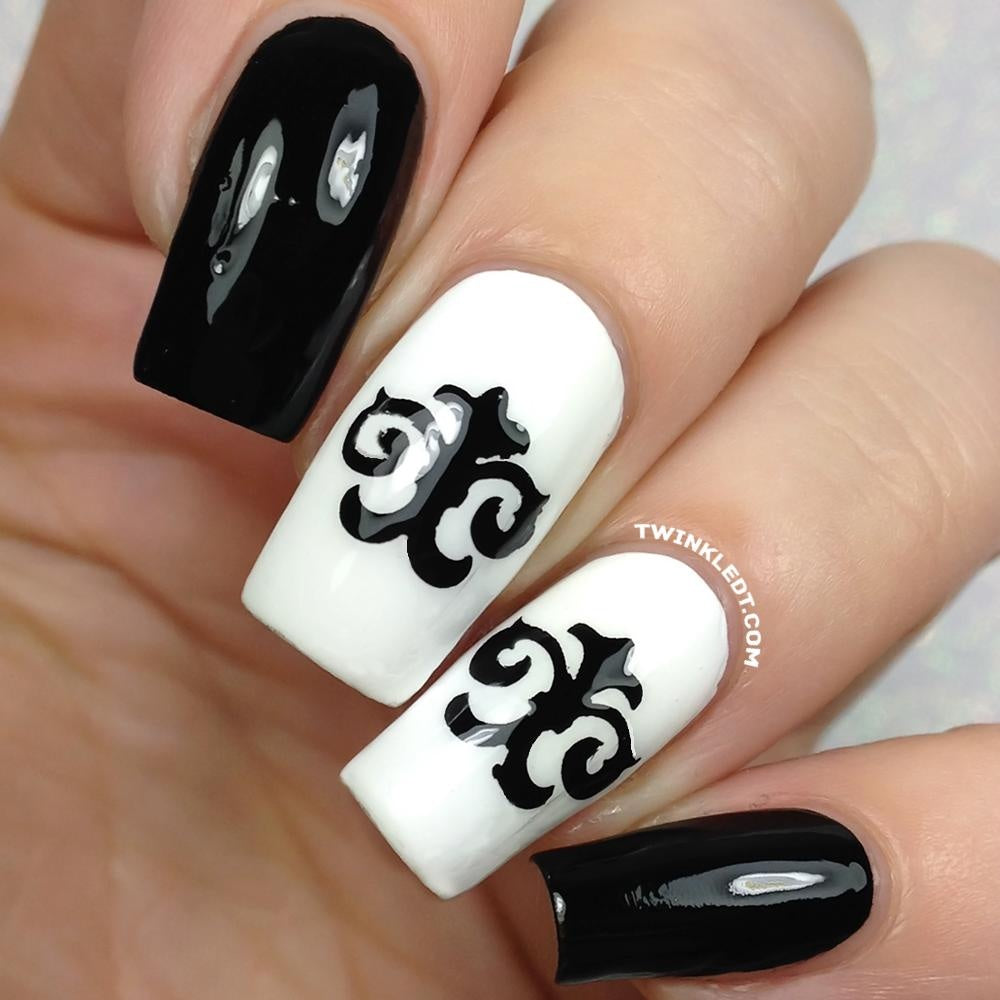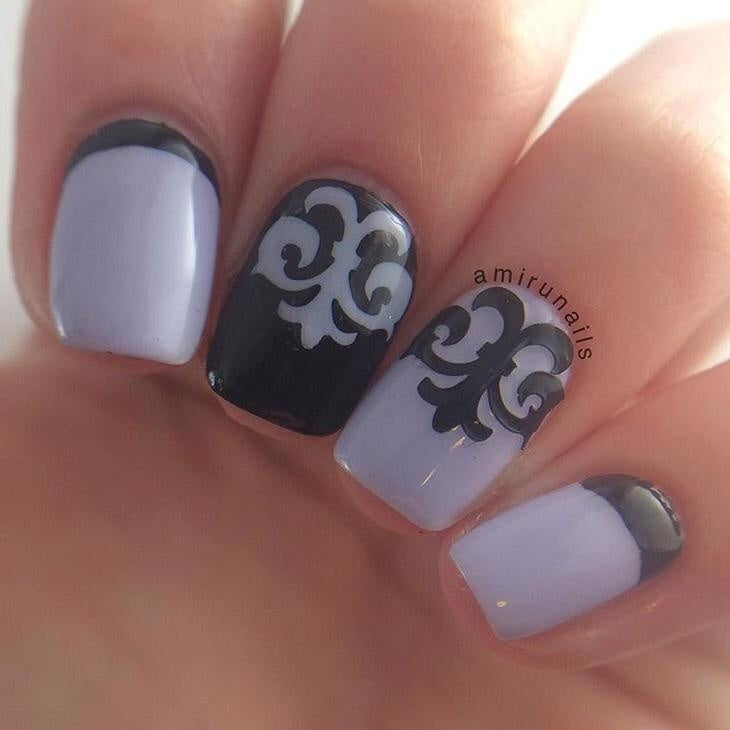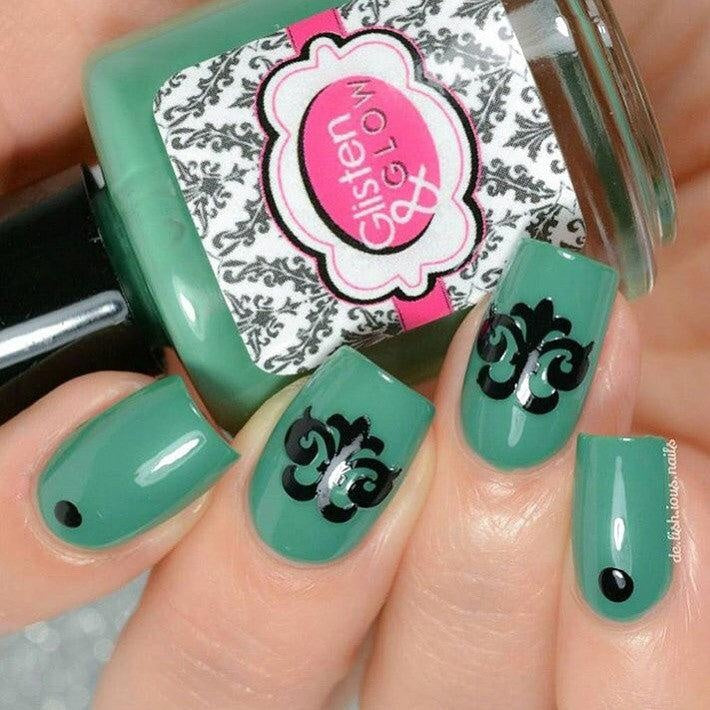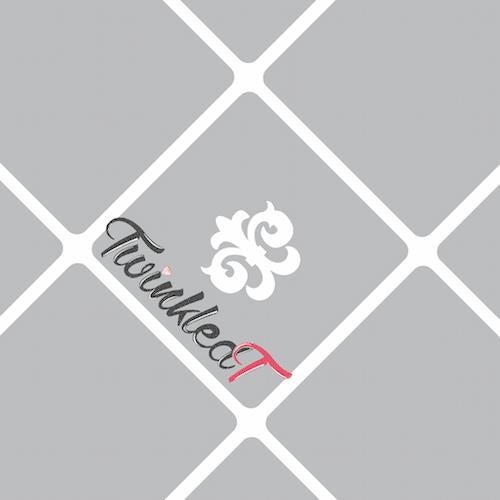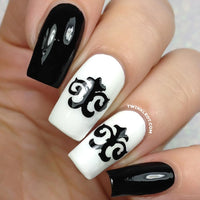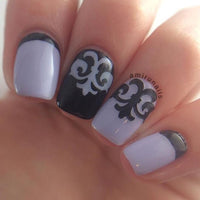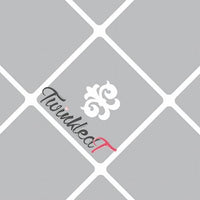 This sheet contains 24 decals and 24 stencils.
All nail vinyls are handmade by the Twinkled T sisters in Los Angeles, CA.
Directions
1. Begin by painting your choice of base polish onto your nails.
2. Once thoroughly dried, paint a coat of clear, fast-drying topcoat onto your nails.
3. Once thoroughly dried, use tweezers to lift nail vinyl off its sheet and place onto your nail.
4. Apply your second choice of polish over the nail vinyl.
5. While the nail polish is still wet, remove your nail vinyl from your nail.
6. Add a topcoat and show off your gorgeous new manicure!

Tips
- Your nail vinyl order will include a special Twinkled T packaging to take your nail vinyls on the go!
- Tips and tricks for using nail vinyls can be found here.
- Use tweezers to lift your vinyls. The oils of hands will remove the sticky residue from the vinyl.
- Remove the nail vinyl while the polish is still wet. Once the polish begins to dry, it will create a stringy and clumpy effect of polish when removing the vinyl.

Damask
I love the detail and print of these vinyls. They're not the easiest to work with for a nail art beginner due to the level of detail in the stencil. It can be challenging to lift it free of the nail without messing up the clean lines.
Elegant and easy
I love these vinyls! I used a dark purple and a frosted lavender with a few black dots and the results weren't bad for a beginner!
Cute, but difficult to use.
Ok so these are a great idea in theory. But it seems like the dimensions were poorly drawn up, because these vinyls don't work too well. Every time I tried to peel the vinyl off, the inside sticker came right off with it. And if I tried to hold the inside sticker down when I peeled off, it ripped the more delicate details of the design right off, totally ruining the vinyl. I wish these had worked better, I was really excited to use them.
Hard to peel
Why can't I peel off the decals? I wasted $4.99 :sob:
Damask Vinyls
I love these they are really beautiful for nail art! Definitely would recommend!
Let customers speak for us