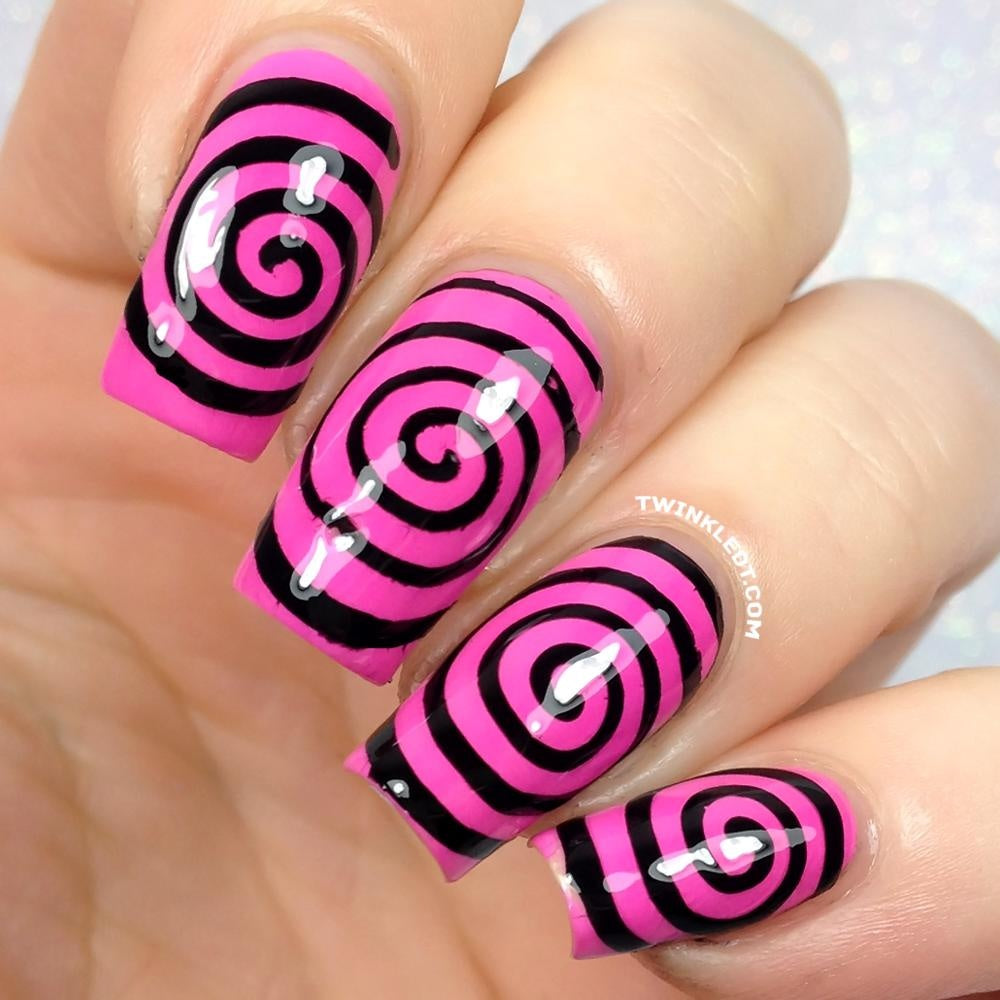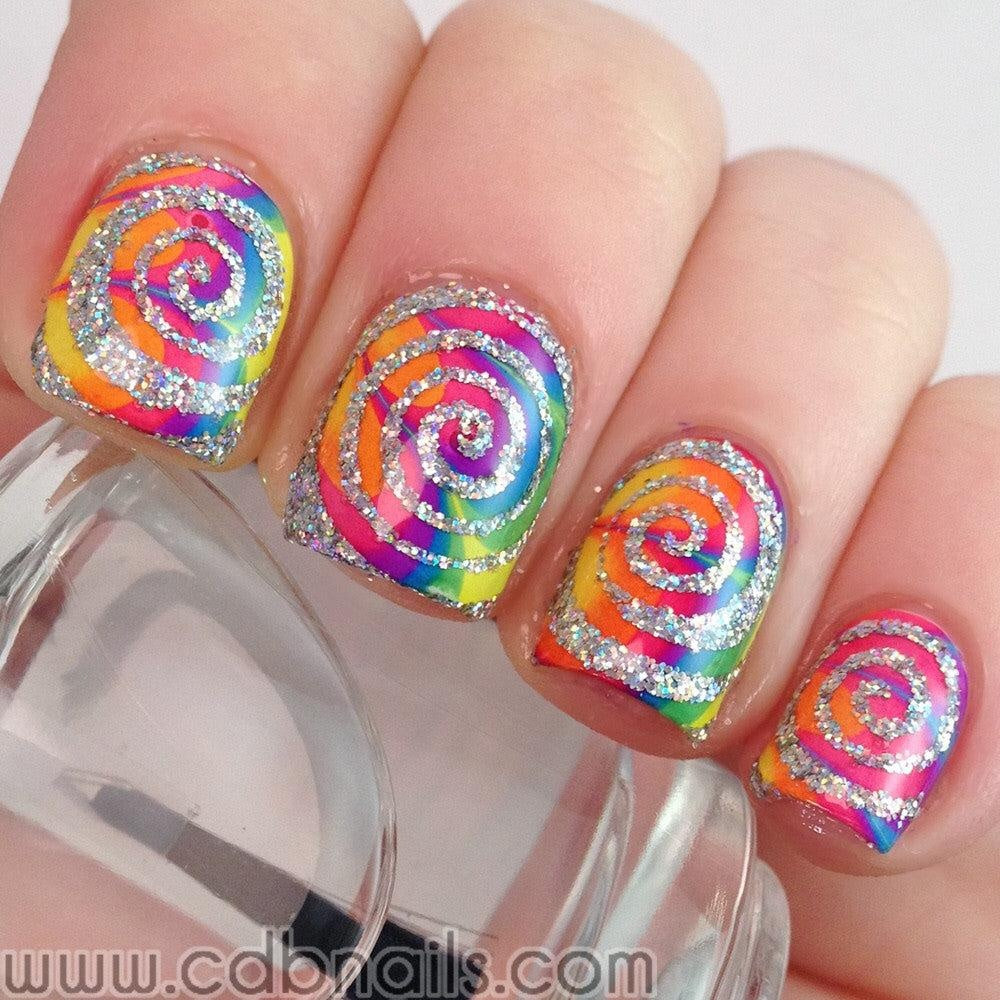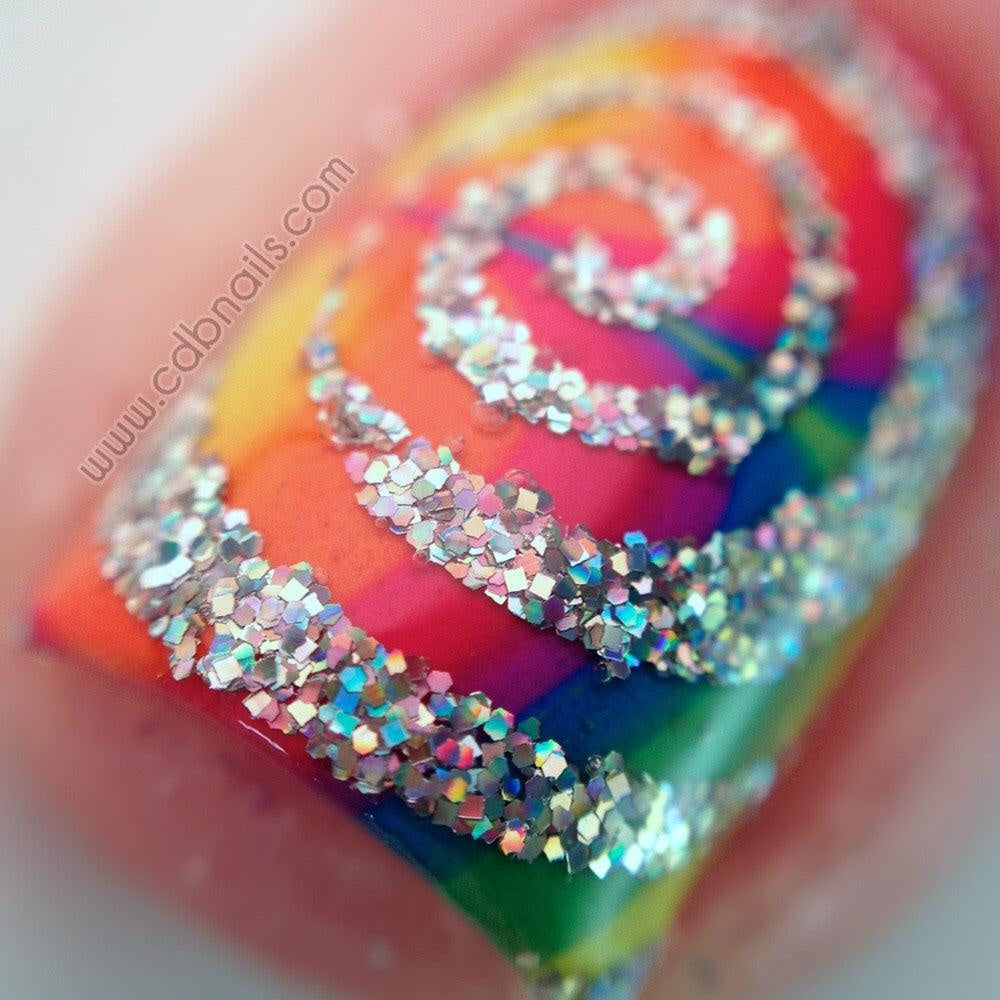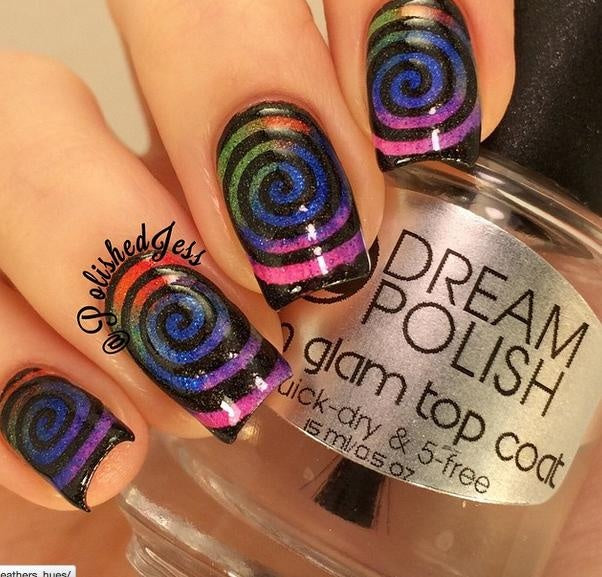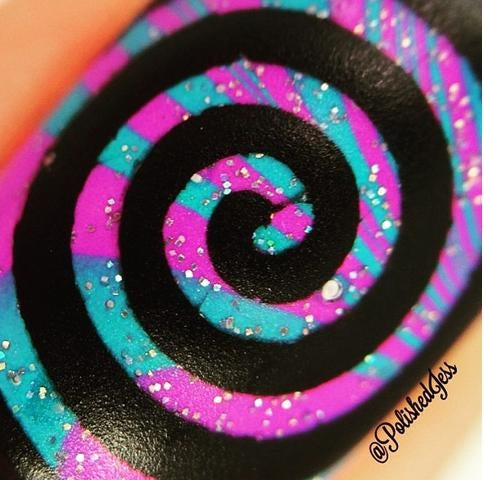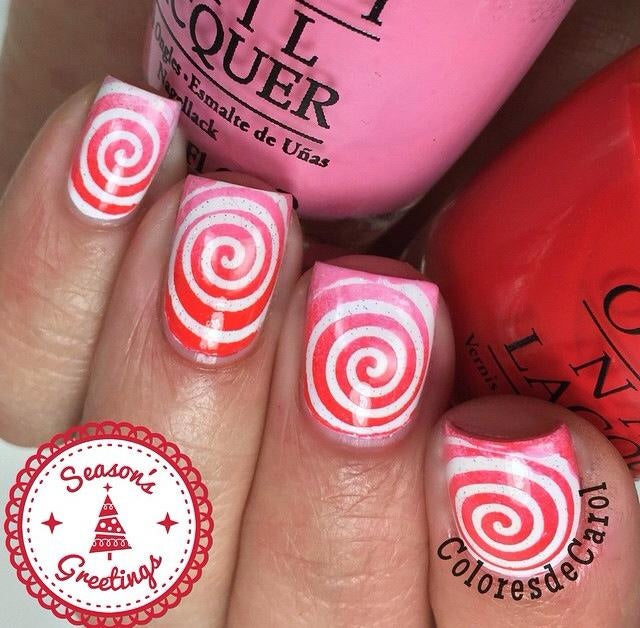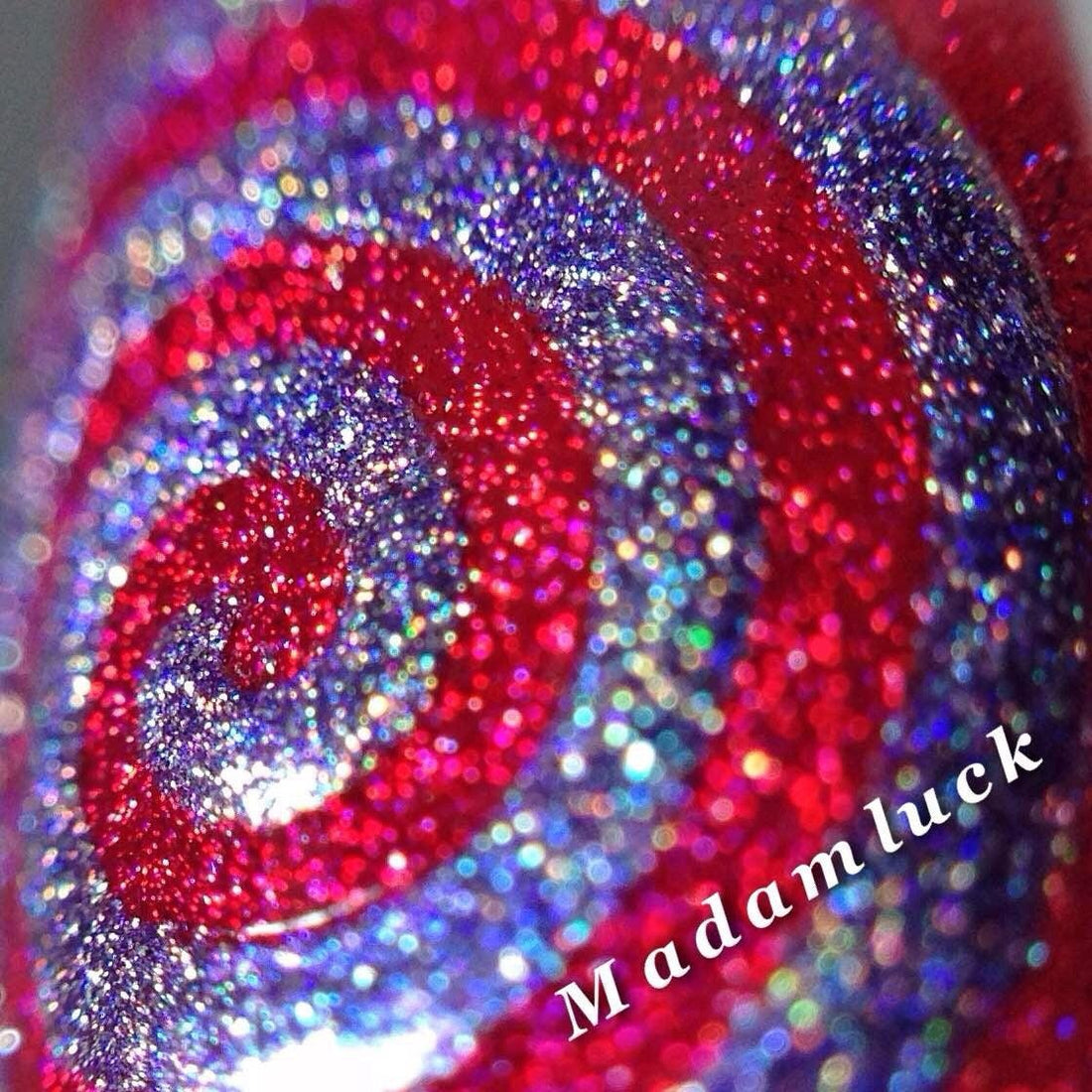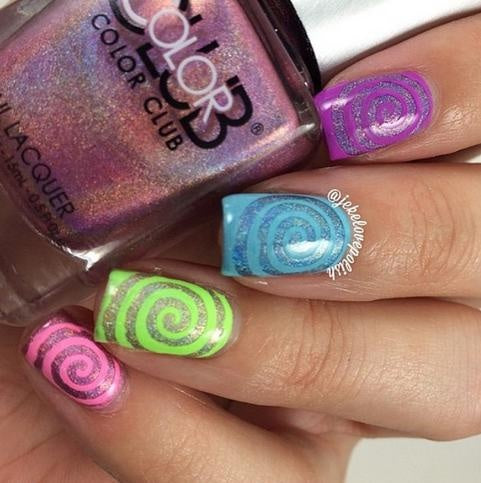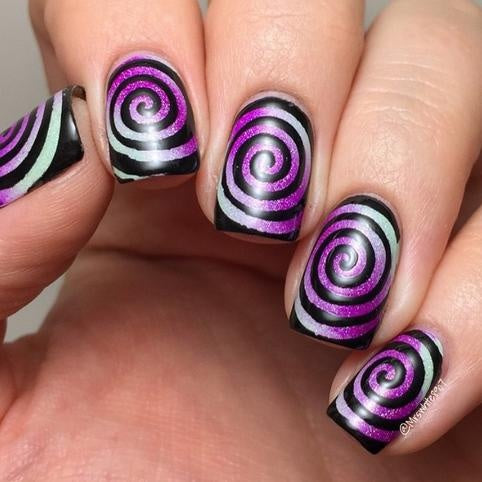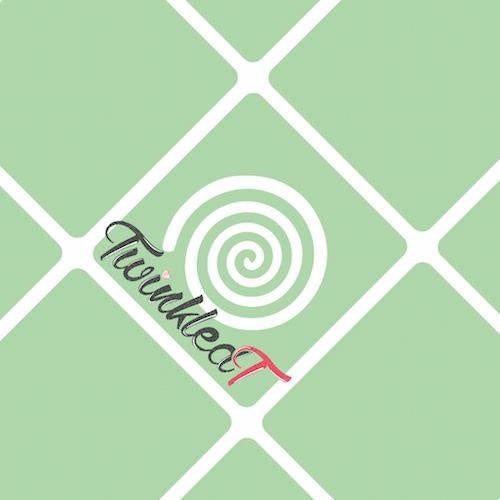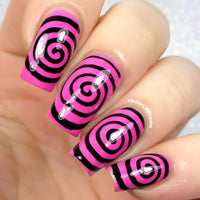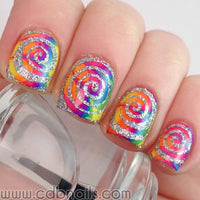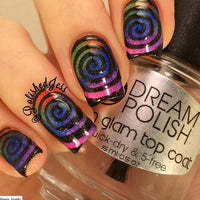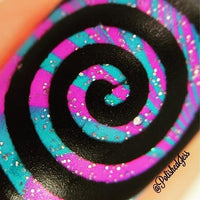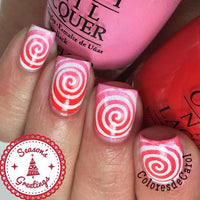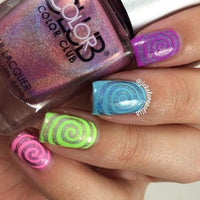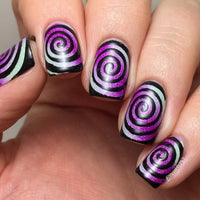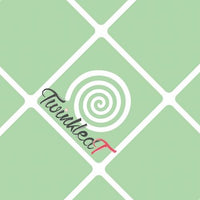 This sheet includes 48 vinyls (2 in each circle).
Use tweezers to grab outer corner of cyclone. Lift up cyclone completely off sheet. Slowly place down inside of cyclone onto your nail, working your way out.
All nail vinyls are handmade by the Twinkled T sisters in Los Angeles, CA.


Directions
1. Begin by painting your choice of base polish onto your nails.
2. Once thoroughly dried, paint a coat of clear, fast-drying topcoat onto your nails.
3. Once thoroughly dried, use tweezers to lift nail vinyl off its sheet and place onto your nail.
4. Apply your second choice of polish over the nail vinyl.
5. While the nail polish is still wet, remove your nail vinyl from your nail.
6. Add a topcoat and show off your gorgeous new manicure!

Tips
- Your nail vinyl order will include a special Twinkled T packaging to take your nail vinyls on the go!
- Tips and tricks for using nail vinyls can be found here.
- Use tweezers to lift your vinyls. The oils of hands will remove the sticky residue from the vinyl.
- Remove the nail vinyl while the polish is still wet. Once the polish begins to dry, it will create a stringy and clumpy effect of polish when removing the vinyl.

Video
LOVE IT!!!
I love these vinyls so much! Would have been impossible for me to achieve this nail look without it
you can follow me on instagram if you want ;) I follow back nail accounts! --> @holo.enthusiast
100% <3
The easiest cyclone vinyls I've tried
Amazing
They are a little hard to line up at first, but once you get used to it it is easy! These are great quality and would definitely recommend, they are very easy to use! Perfect for beginners, and work great!
Great vinyls, except...
They worked like they should and they are very good quality. However, I found these particular ones difficult to use and place on the nail without tangling it and having it stick to my tweezer and my skin. This isn't the fault of the product, but I couldn't use a couple of them because it would get stretched out or tangled and become a ball of mess while trying to get it off the paper and untangle it.
Let customers speak for us