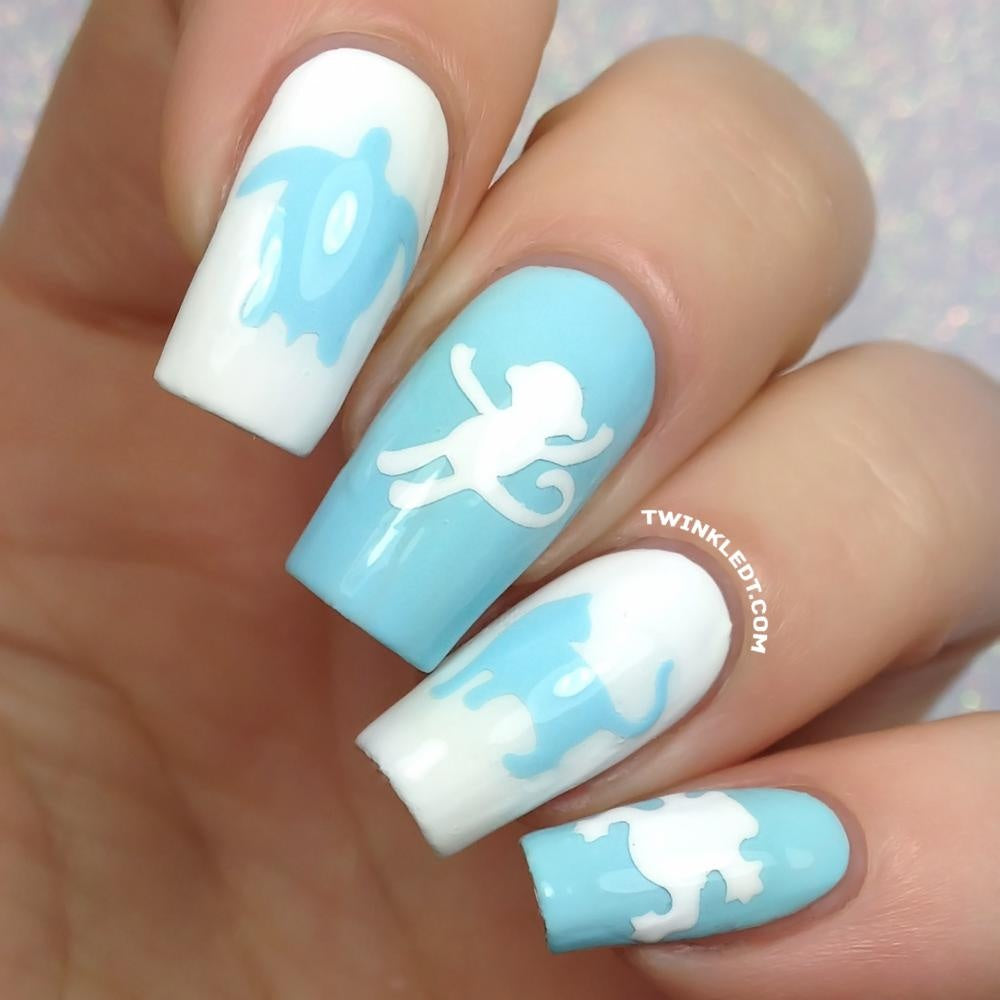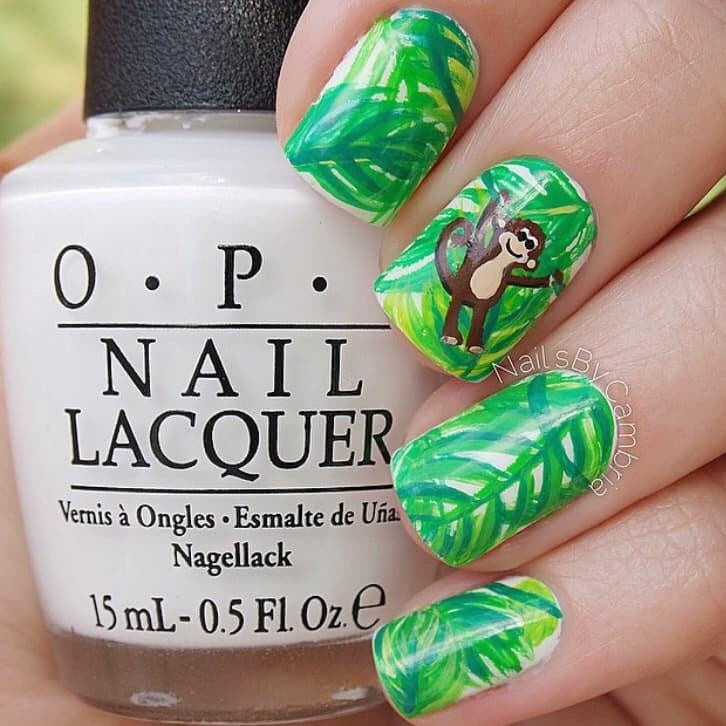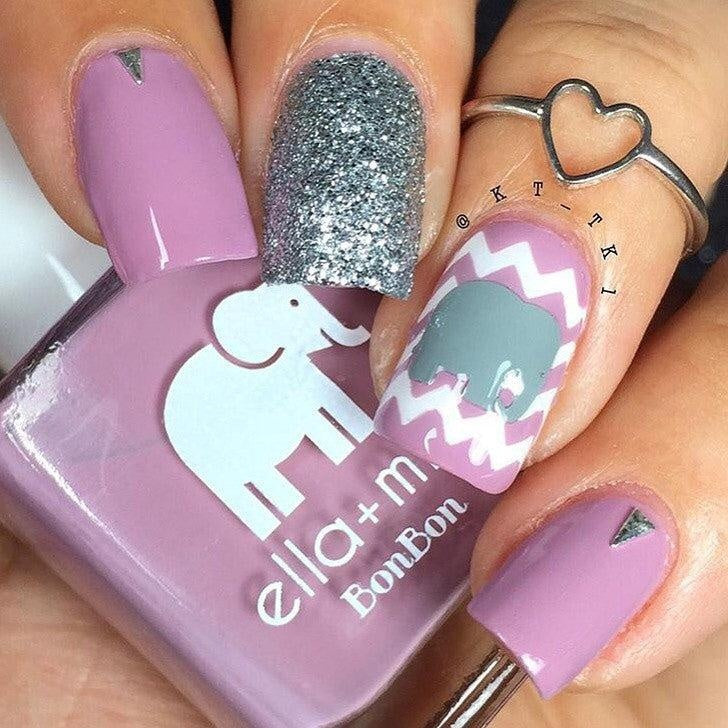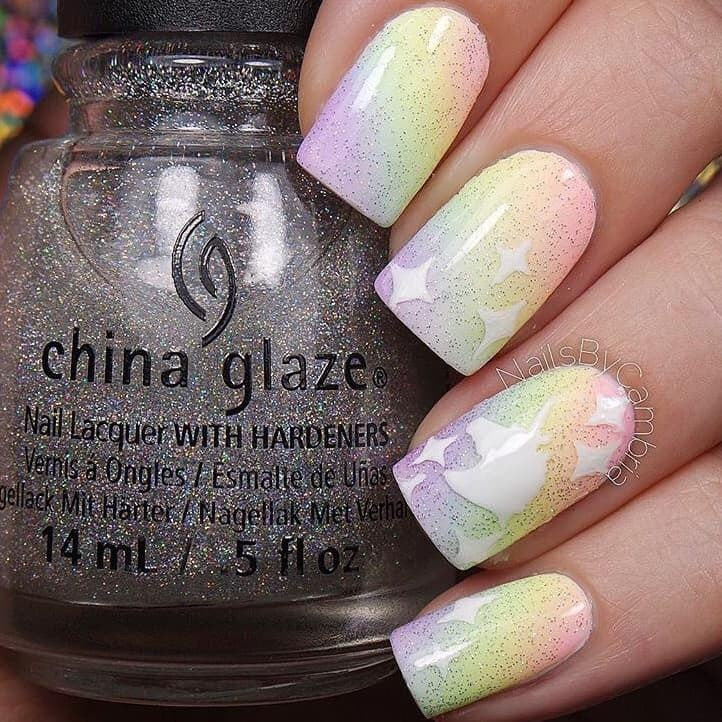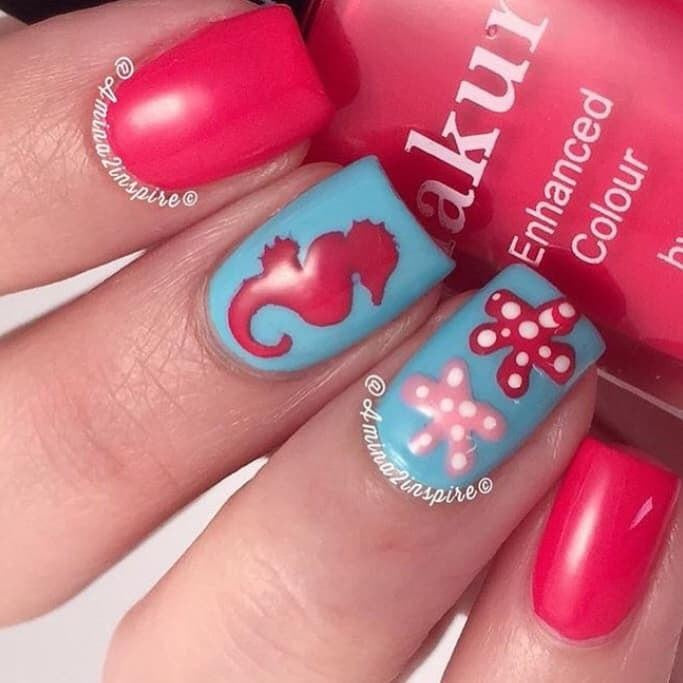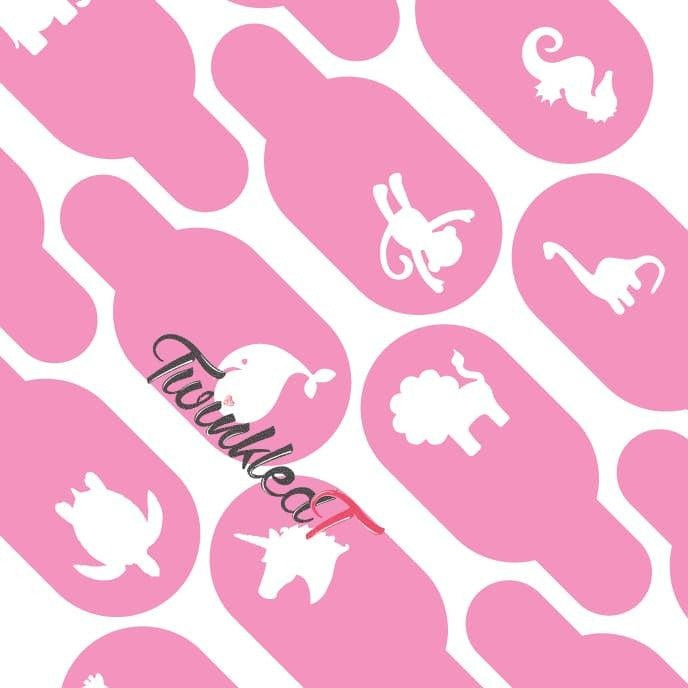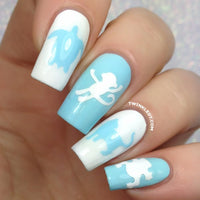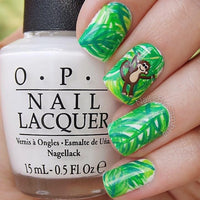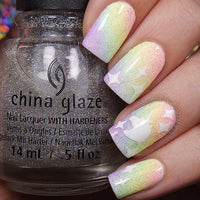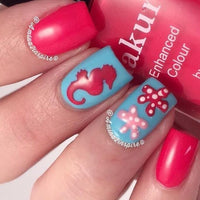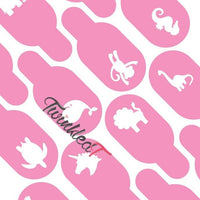 This sheet contains 24 stencils and 24 animal decals.
Animals included in the Animal Variety Sheet are the following: Bunny, Unicorn, Lion, Giraffe, Snake, Dinosaur, Cat, Sheep, Owl, Turtle, Whale, Frog, Seal, Monkey, Elephant, Rhino, Butterfly, and Seahorse.
All nail vinyls are handmade by the Twinkled T sisters in Los Angeles, CA. We design, print, and cut all our Twinkled T nail vinyls!
Directions
1. Begin by painting your choice of base polish onto your nails.
2. Once thoroughly dried, paint a coat of clear, fast-drying topcoat onto your nails.
3. Once thoroughly dried, use tweezers to lift nail vinyl off its sheet and place onto your nail.
4. Apply your second choice of polish over the nail vinyl.
5. While the nail polish is still wet, remove your nail vinyl from your nail.
6. Add a topcoat and show off your gorgeous new manicure!

Tips
- Your nail vinyl order will include a special Twinkled T packaging to take your nail vinyls on the go!
- Tips and tricks for using nail vinyls can be found here.
- Use tweezers to lift your vinyls. The oils of hands will remove the sticky residue from the vinyl.
- Remove the nail vinyl while the polish is still wet. Once the polish begins to dry, it will create a stringy and clumpy effect of polish when removing the vinyl.
Loved it really easy to
Loved it really easy to use and looks so cute when your done
Cool idea
Stickers for stencils for nails...cool idea
So cute!
I love the little animals and so easy to work with!
Too small
Well the designs are cute, imagery is so small that the details blur together. They get lost on your nails. I suppose if you're a little girl I have a very small finger nails the scale would look OK, but I still don't think the fine details will come out.
Adorable vinyls!
These vinyls worked amazingly! Plus you get a great selection of different cute animals to play with. Doesn't have many doubles, which works for me cause my hands never match anyway.
Let customers speak for us