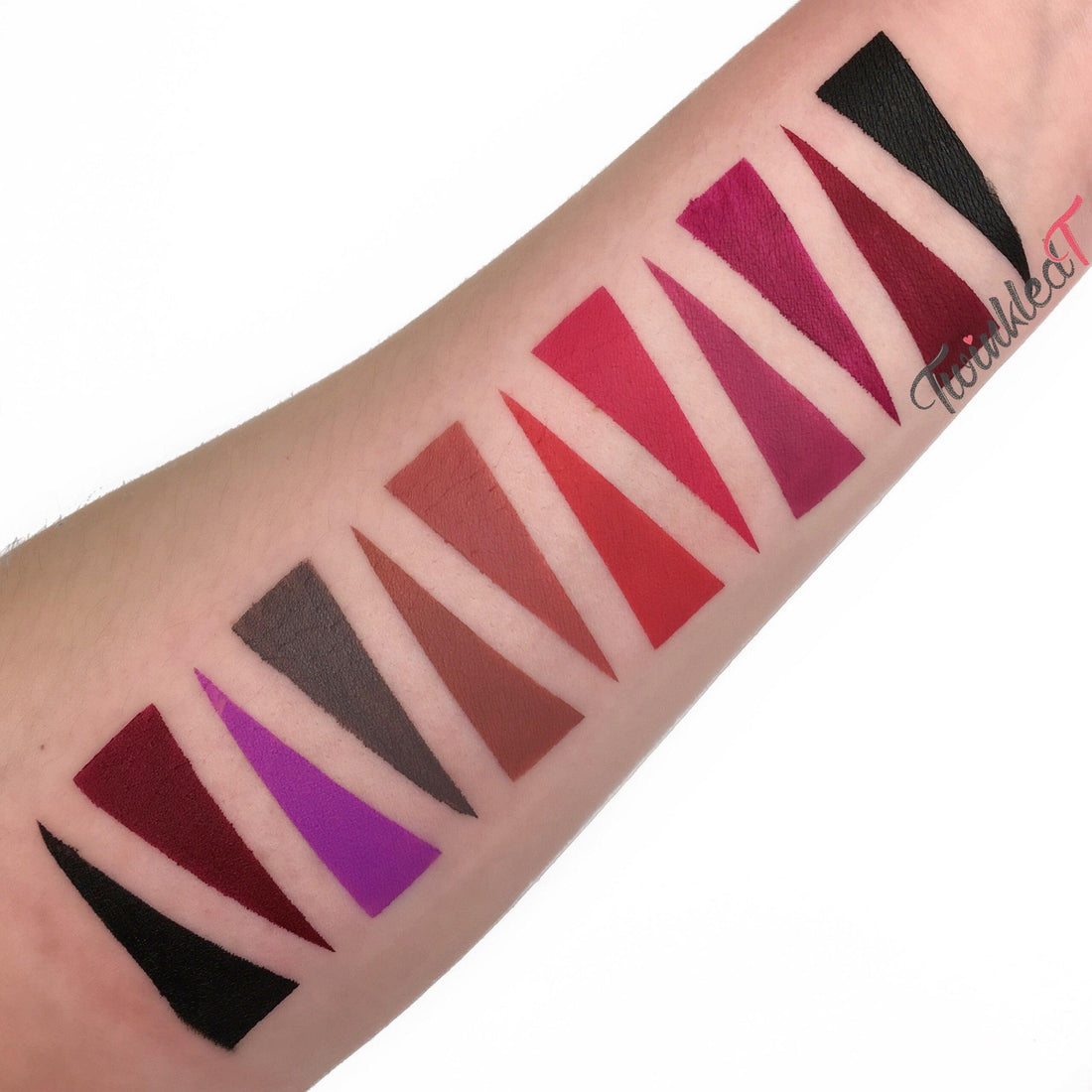 Drop the tape! A Twinkled T PopSwatch™ will instantly make any swatch picture clean, cute, and unique!
Leave messy swatches behind and create appealing, uniform swatches with a Twinkled T PopSwatch™!
You will receive a free PopSwatch™ envelope to safely tuck away your stencils. Enjoy free shipping on all nail & makeup vinyl-only orders, worldwide!
Directions
Care
PopSwatch stencils are considered 1 time use. Once you lift them up, the oils of your skin will reduce stickiness.
Your skin may experience some irritation if you use PopSwatches several times in one sitting. Give yourself a breather once this begins to happen!
100% amazing
The deep v swatch stencils are a huge hit! These took my swatch game & my Instagram content to another level. They stick on my arm without lifting and peel off with ease, leaving behind a perfect swatch of color. I love these!
Amazing stencils
I really liked them! They were amazing!
Amazing Stencils
The PopSwatch deep V stencils made it easy to have picture perfect swatches without breaking the bank. I will be repurchasing from Twinkled T for life.
Let customers speak for us