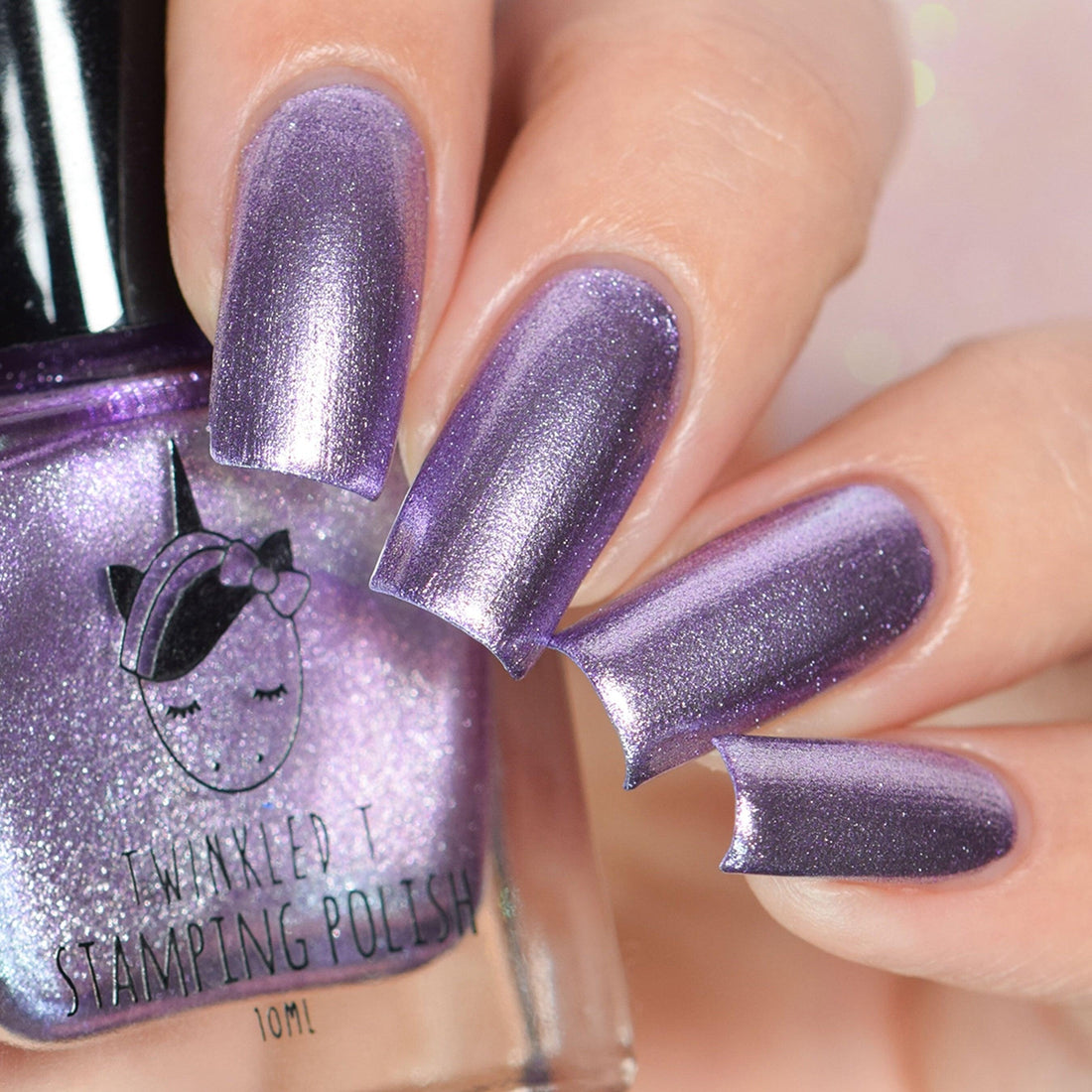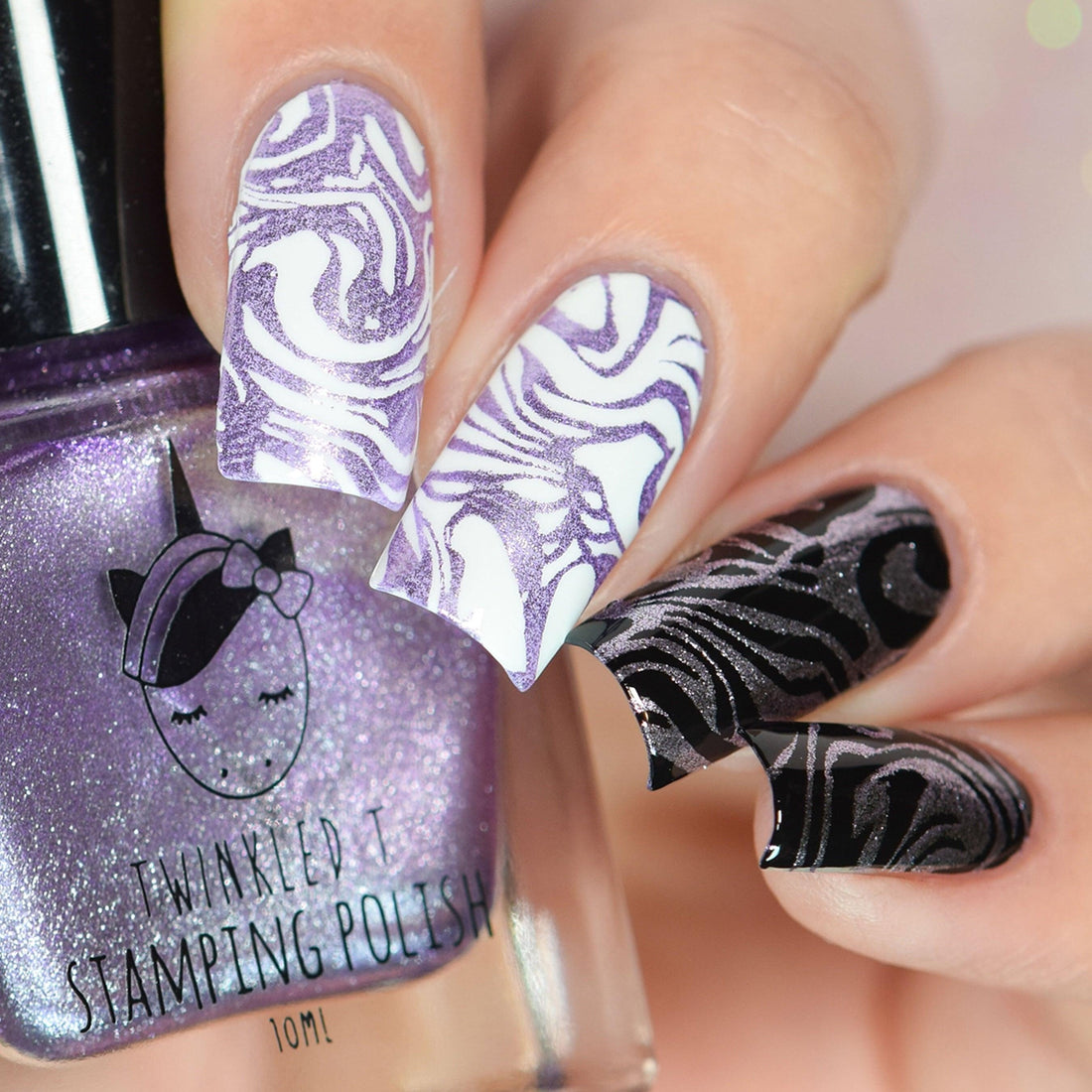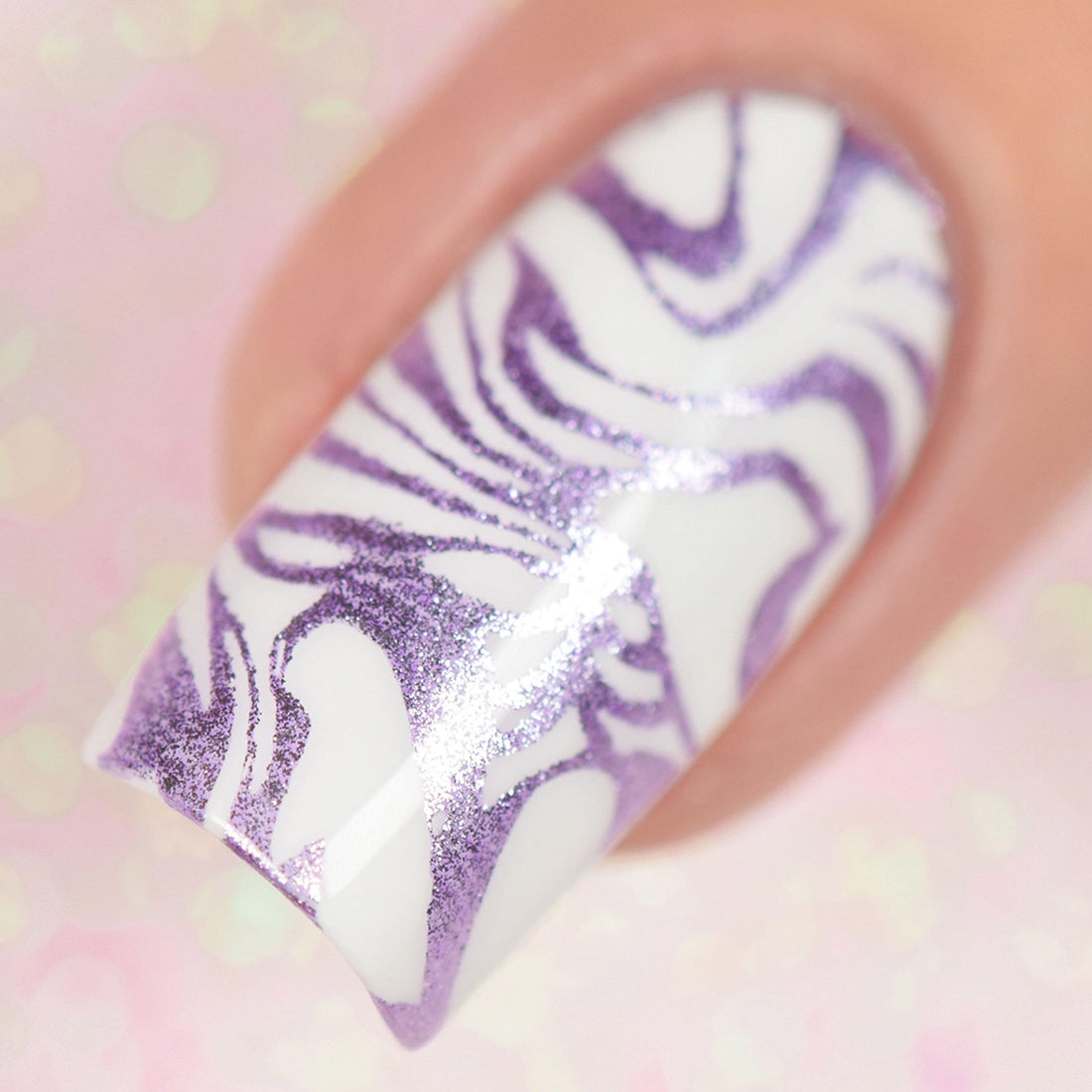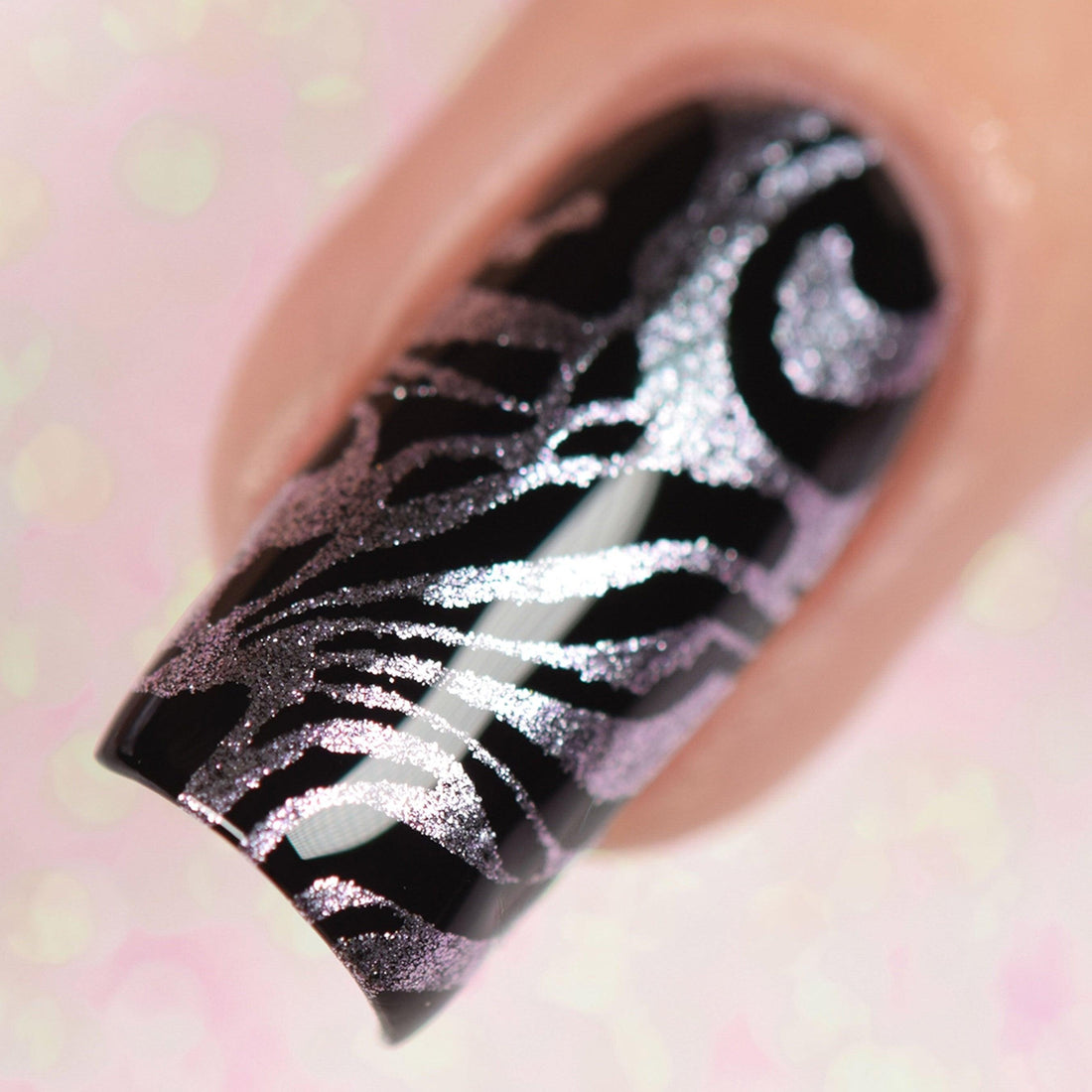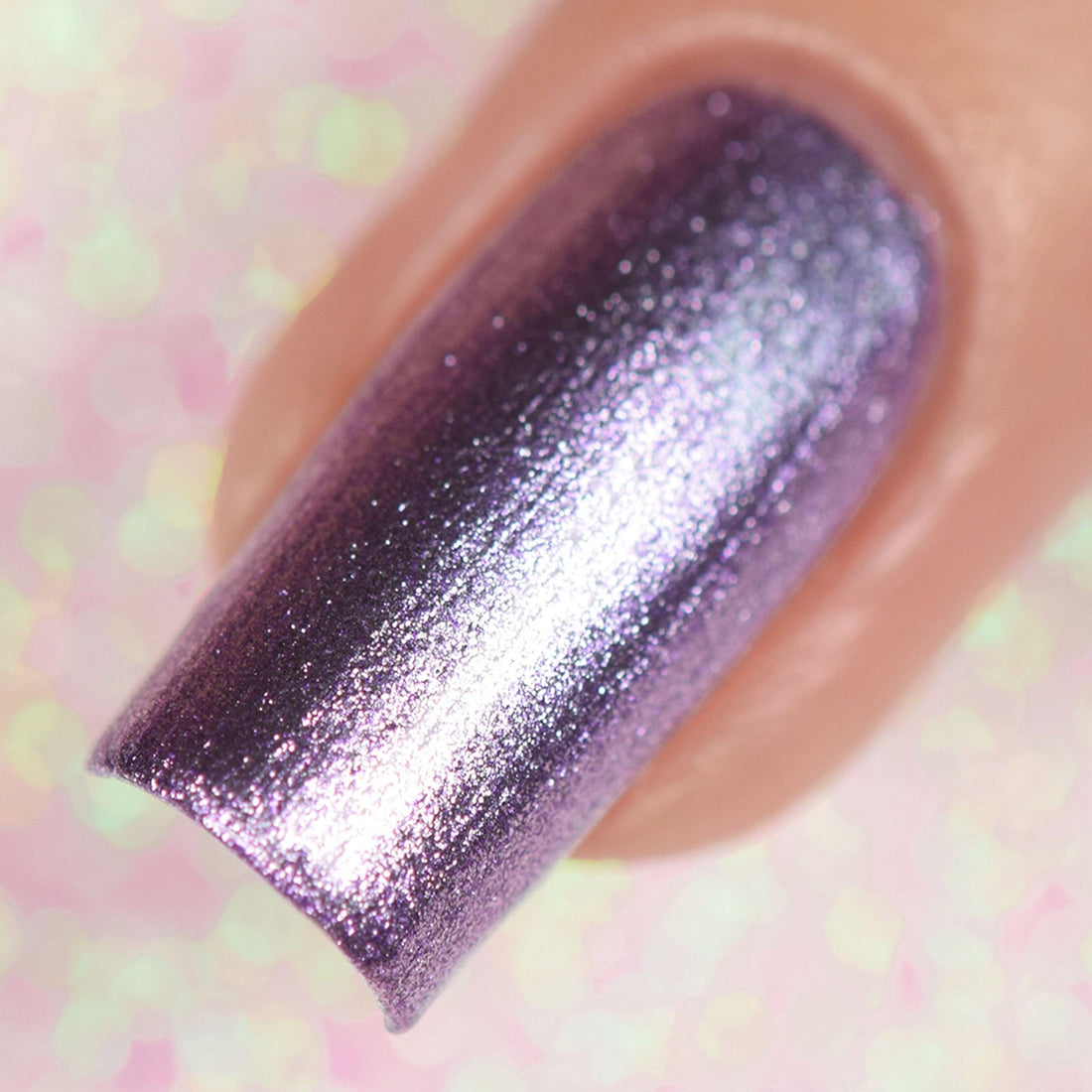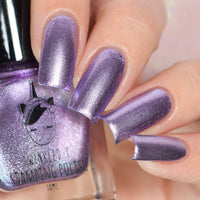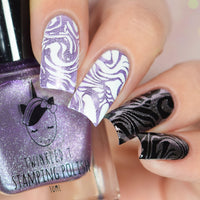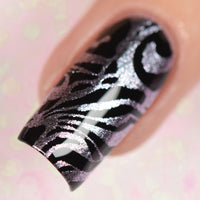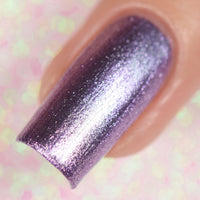 You'll be the Queen Bee when you rock this insanely sparkly purple!
Twinkled T Polish is opaque in one swipe and fast drying! Use it as a regular polish, or grab it for all your stamping needs. We recommend using base polish to avoid staining.
9.5mL
Ingredients
Butyl Acetate, Ethyl Acetate, Nitrocellulose, Acrylic Polymer, Acetyl Tributyl Citrate, Isopropyl Alcohol, Steralkonium Hectorite
Video
Gorgeous colour and great coverage
It's such a pretty lavender and the metallic sheen satisfies my need for shiny things! Haven't used it for stamping but it goes on incredibly well as a regular polish. Dries fast too! One of my new faves
Super pretty color that stamps beautifully
This metallic lavender stamps beautifully over both pale and dark colors. It's not too glittery, but rather a smooth, buttery metallic. I was missing a pale purple from my stamping polishes, and this fits in perfectly. Purple is one of my favorite nail colors, and I only had a deep purple, which doesn't work over everything or in every situation. I'll definitely buy this one again once I've finished with it.
WOOOOW
Far exceeding my expectations! Its absolutely stunning! Silver with a pale purple. I am head over heels in love!!
Love it!
Beautiful color, super opaque, stamps perfectly!
Fantastic !
Excellent product, I use it both as stamping polish and regular polish and it does its job : full coverage in 1 coat, takes the patern on the stamper ... and the light mettalic purple is beautiful !
Let customers speak for us