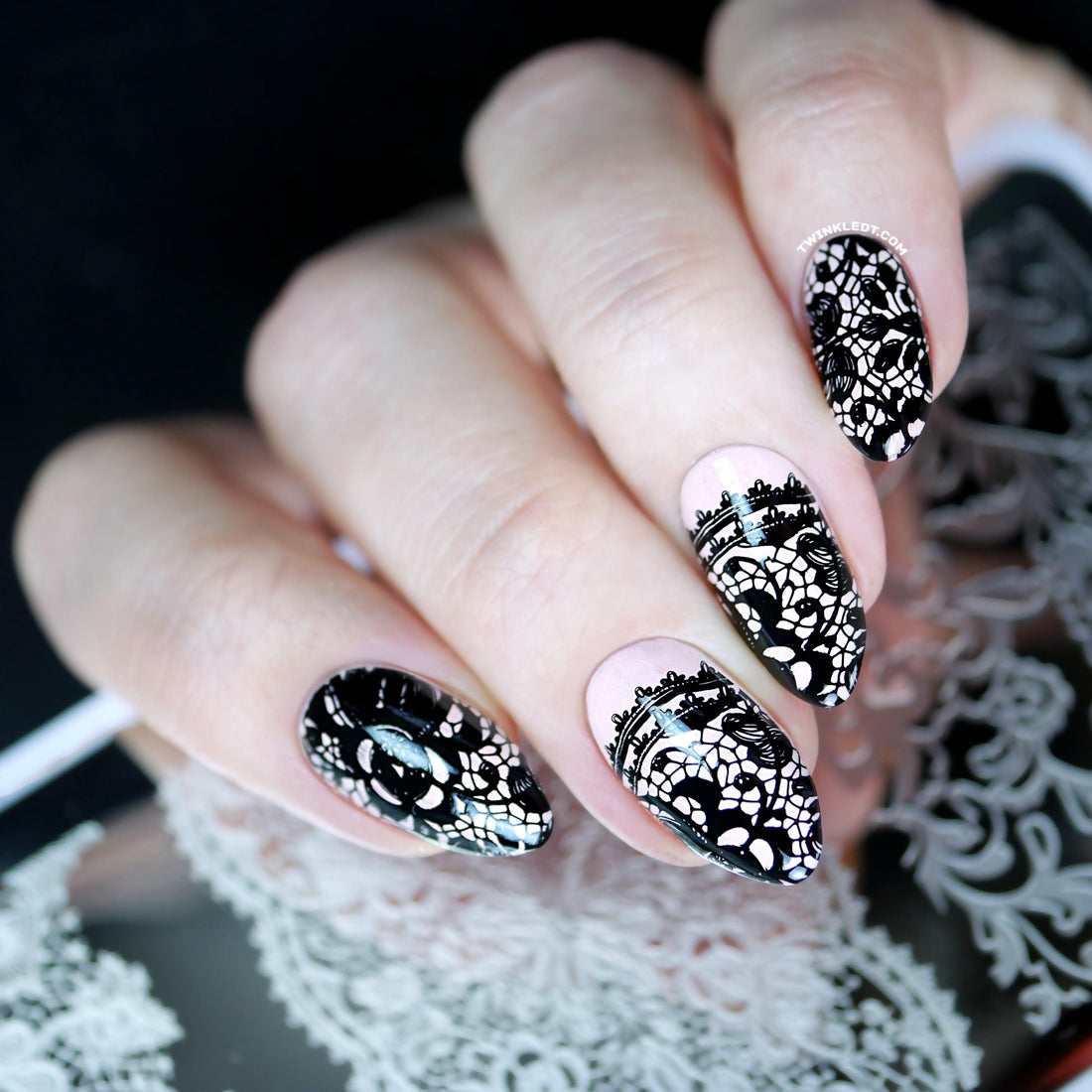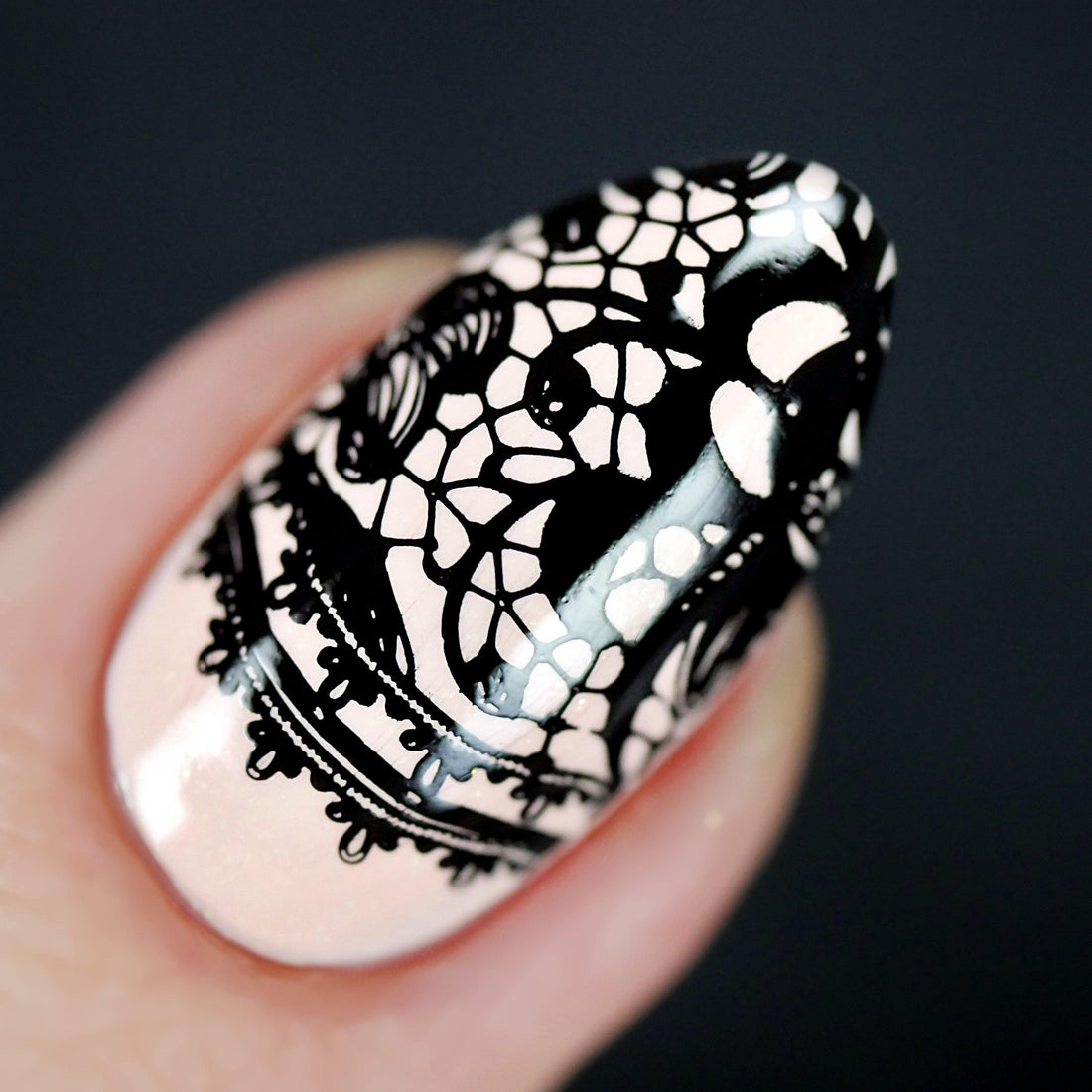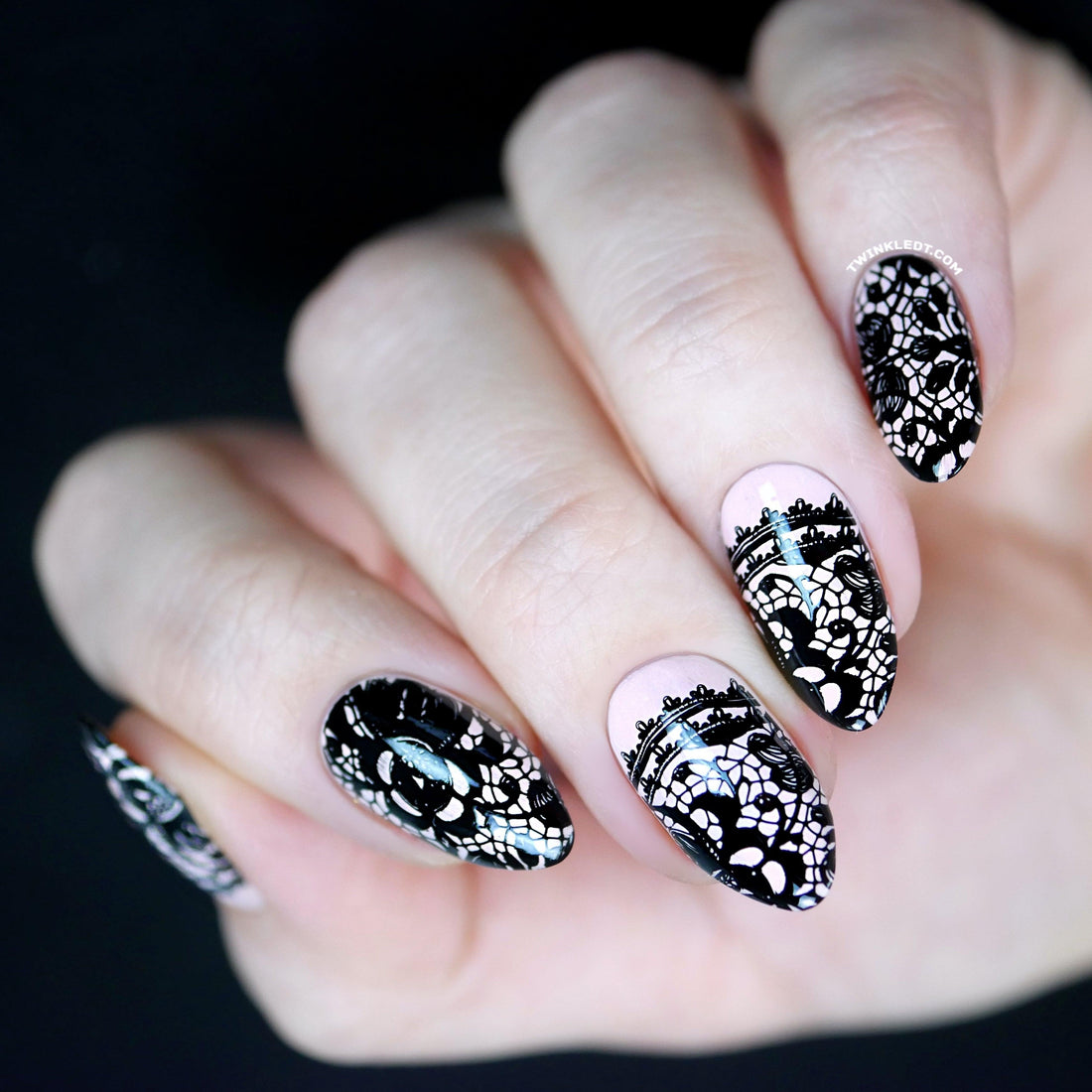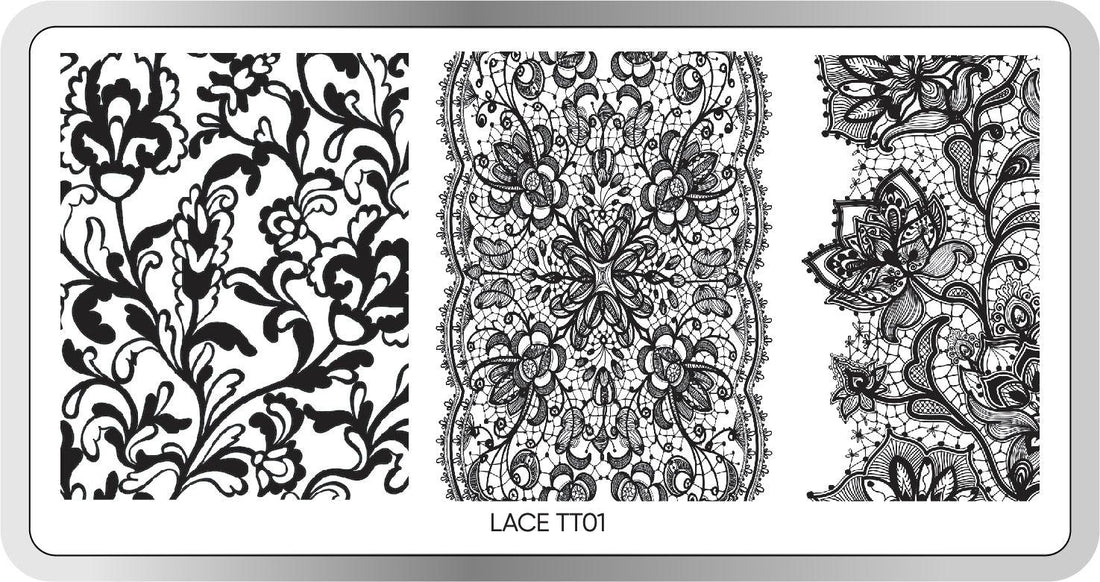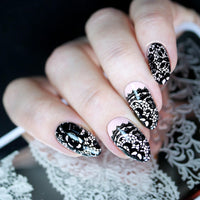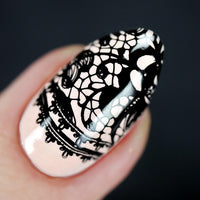 Plate Size: 6 cm (2.36 inch) x 12 cm (4.72 inch)
Stamping plate is stainless steel. Please peel off blue film before use! 
Please note: Stampers and plates are sold separately 
Very nice!
First time buying a Twinnkled T stamping plate, and it's just great! Crisp, clear lines and a lovely variety of patterns to choose from.
Love it
I really enjoy the different selection of lace patterns to choose from. You can make your stamping all the same or similar looking.
Beautiful but...
Beautiful plate and all of the details come up great but it will not clean off I use 100% acetone but the polish I use will not come off and out of the small detail areas I let acetone sit on top for a second to penetrate the small lines and it still will not come up I'm using the born pretty black stamping polish and normally I have no problem🤷🏽‍♀️ I don't know
Crisp lines, simple to use
This is my first ever plate and I love it! Beautiful design, easy to use, and picks up even the tiny details perfectly. I was intimidated by stamping but it's simple with my TwinkledT tools.
Let customers speak for us