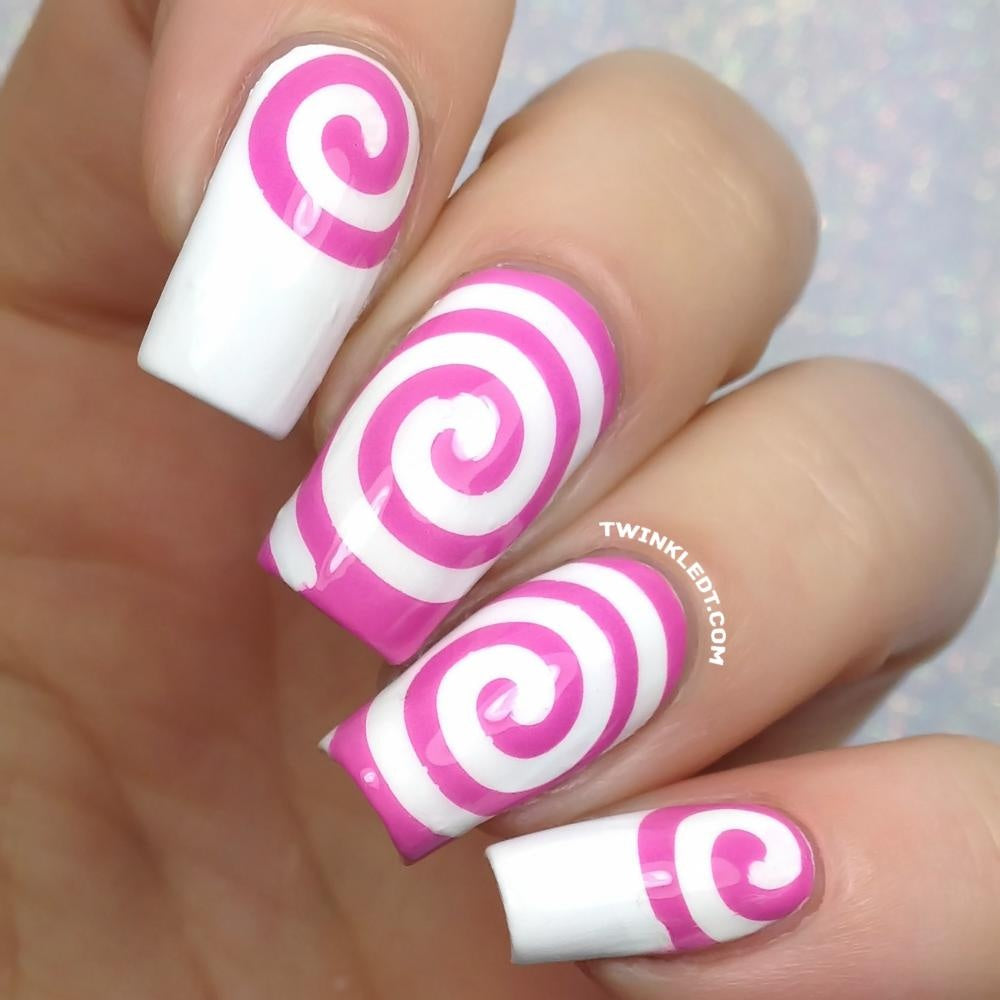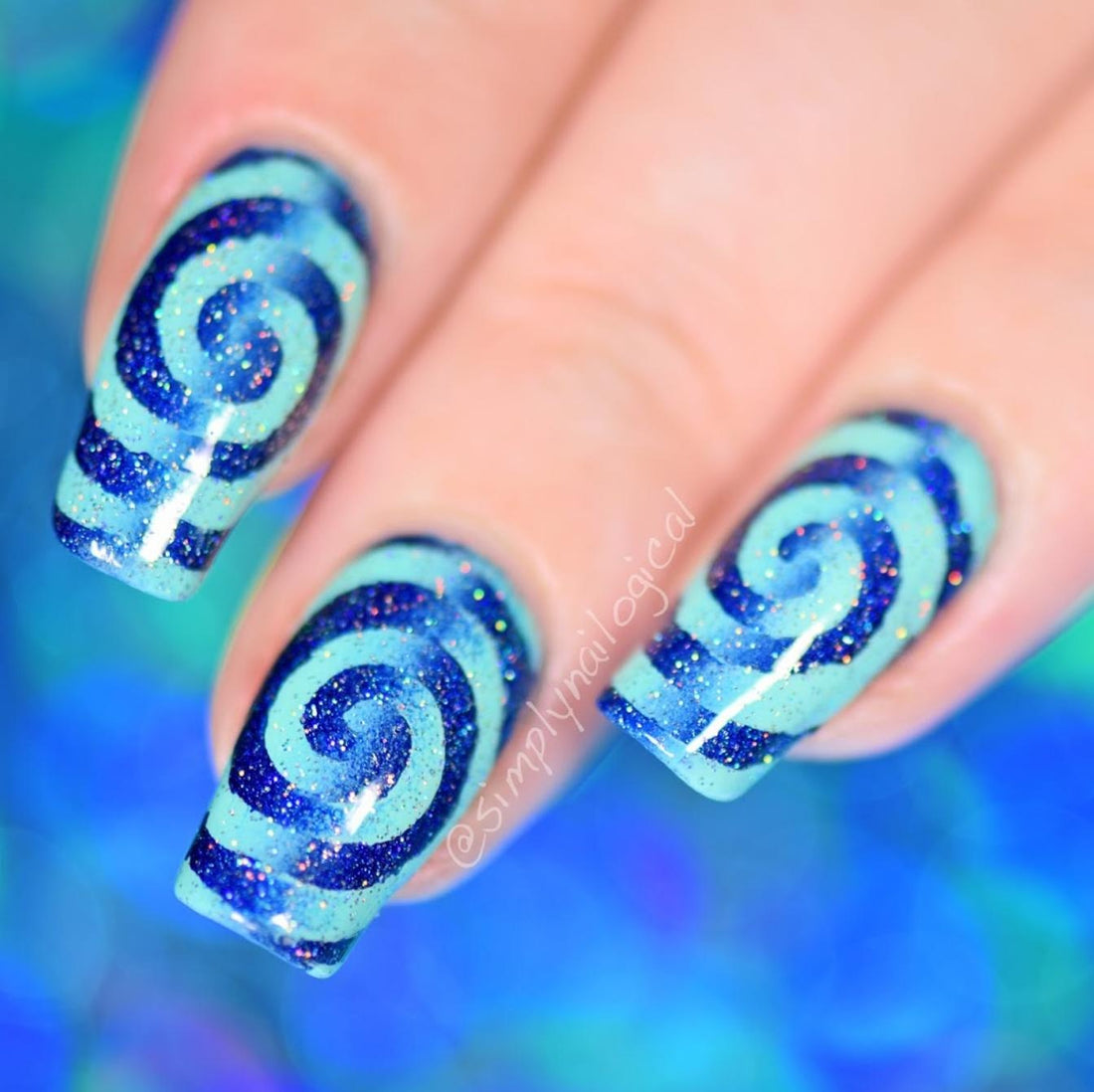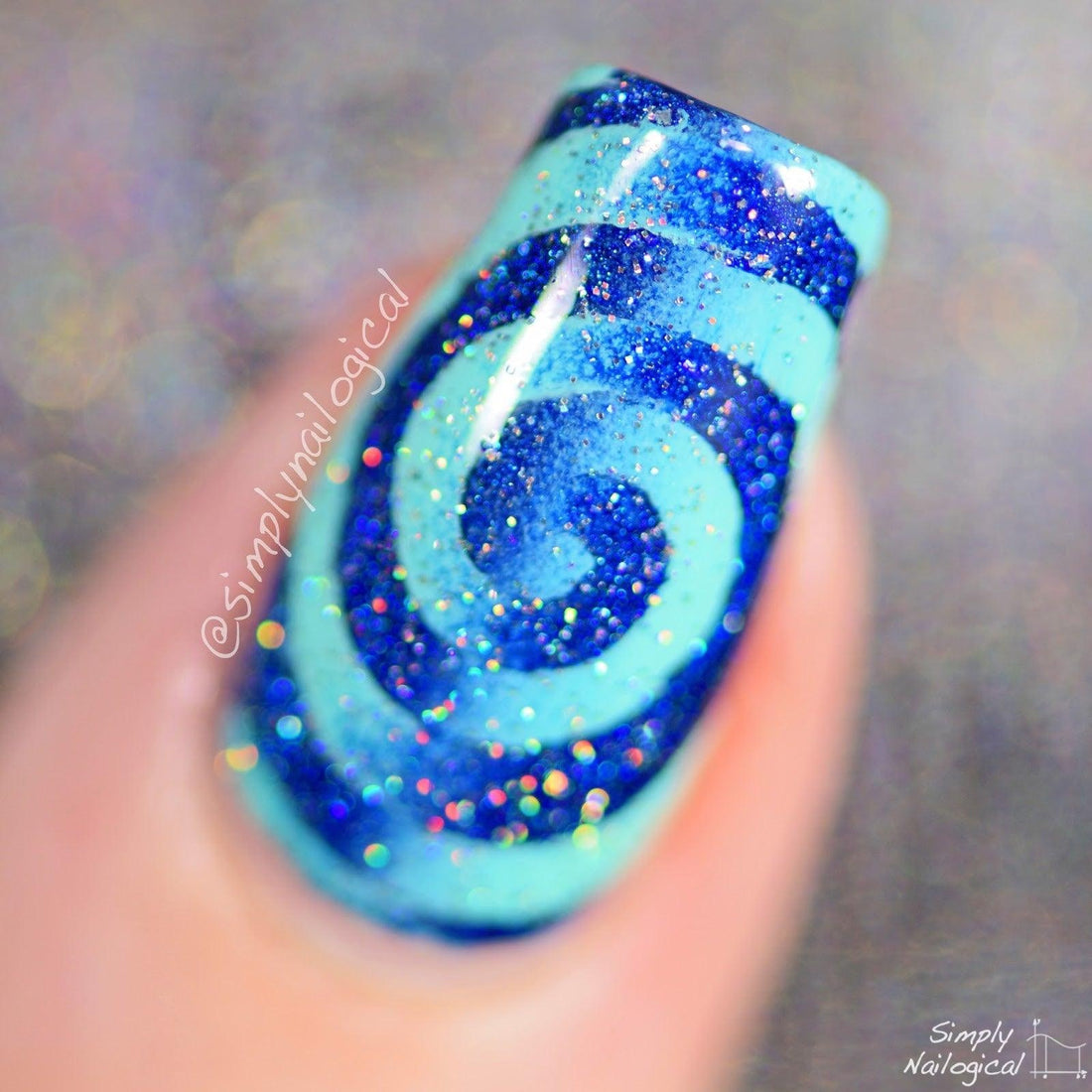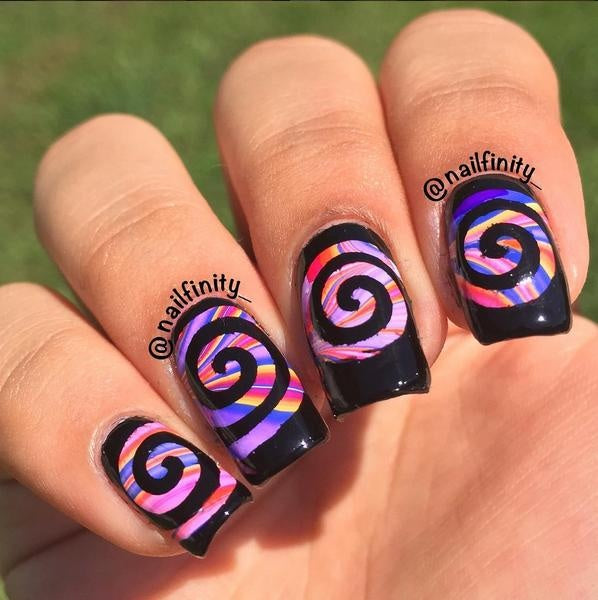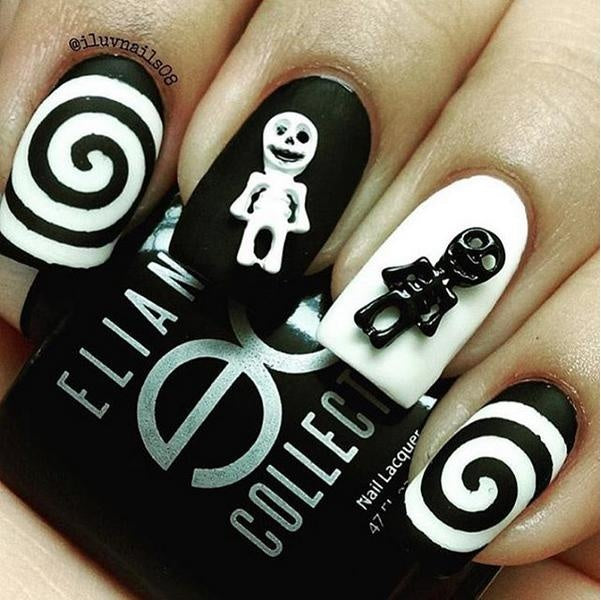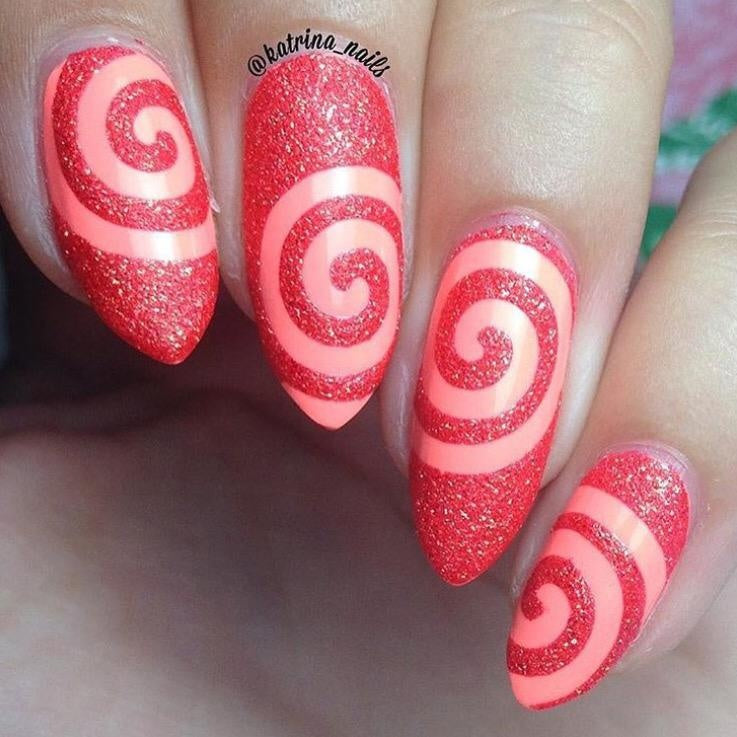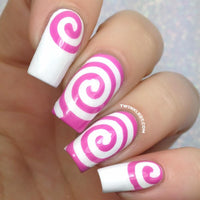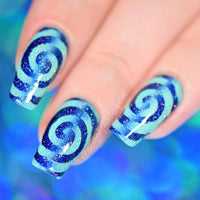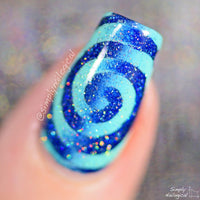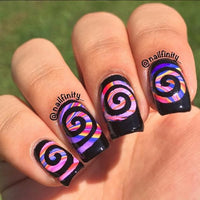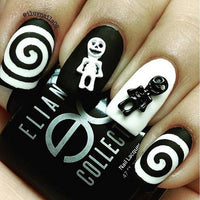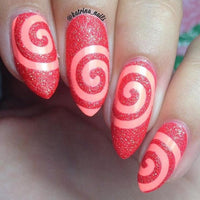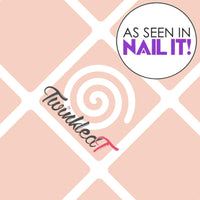 This sheet contains 48 Cyclones (2 in each circle).
All nail vinyls are handmade by the Twinkled T sisters in Los Angeles, CA.
Directions
1. Begin by painting your choice of base polish onto your nails.
2. Once thoroughly dried, paint a coat of clear, fast-drying topcoat onto your nails.
3. Once thoroughly dried, use tweezers to lift nail vinyl off its sheet and place onto your nail.
4. Apply your second choice of polish over the nail vinyl.
5. While the nail polish is still wet, remove your nail vinyl from your nail.
6. Add a topcoat and show off your gorgeous new manicure!

Tips
- Your nail vinyl order will include a special Twinkled T packaging to take your nail vinyls on the go!
- Tips and tricks for using nail vinyls can be found here.
- Use tweezers to lift your vinyls. The oils of hands will remove the sticky residue from the vinyl.
- Remove the nail vinyl while the polish is still wet. Once the polish begins to dry, it will create a stringy and clumpy effect of polish when removing the vinyl.

Video
Easy to use and great quality
Like the title says, they were easy to use and didn't break or stick too strongly like others I have tried. These girls are doing something right.
Easy and beautiful results.
I know it's been said already, but they really were easy. They also look great. 10/10, will use again when I don't need a super skinny spiral. Covered my whole nail,
A little practice patience
I showed my nails to a girlfriend. Who immediately said, "Come do mine!." As I was doing my girlfriend nails she asked me, how did you do this yourself Well, it's much like sewing you have to take your time to get it right.
YES!
They were easy to use and look amazing!
Definitely EASY to Use.
There's a learning curve to using these but I only waste about one before I got it. I have the other cyclones and something about these is easier to use. The coolest thing is there are two vinyls in each swirl BUT I didn't realize one is shorter than the other so it's useful to figure out which is which. I use smaller ones for my pinkies and index fingers and then the larger ones for my other fingers.
Let customers speak for us