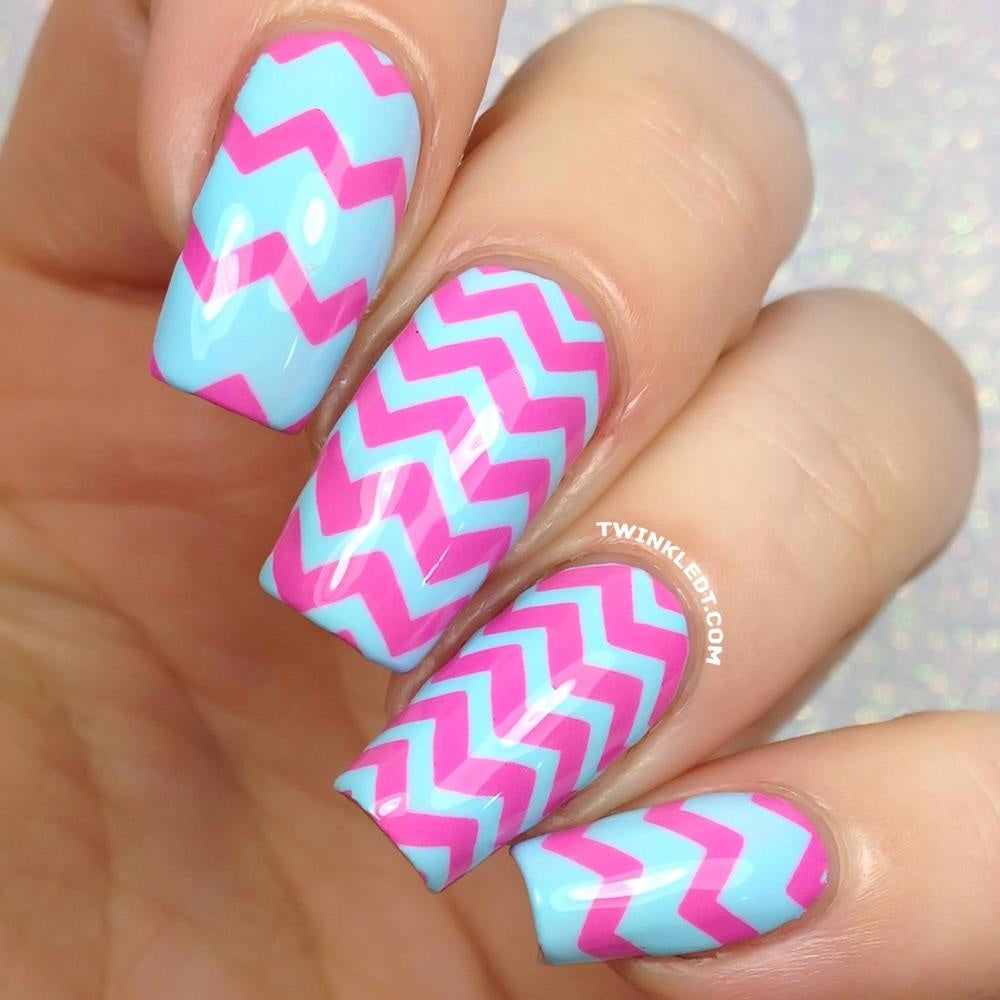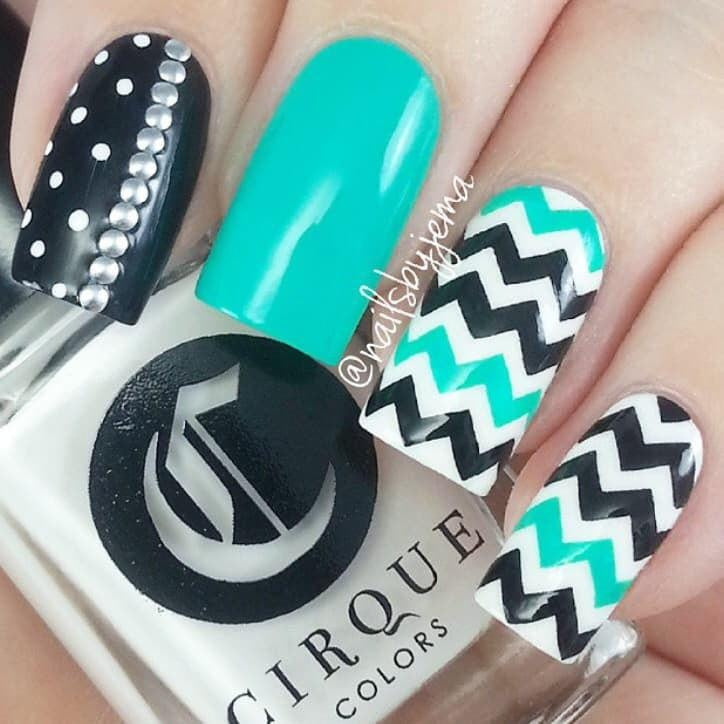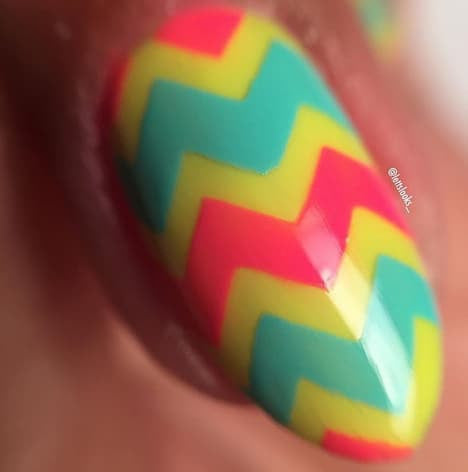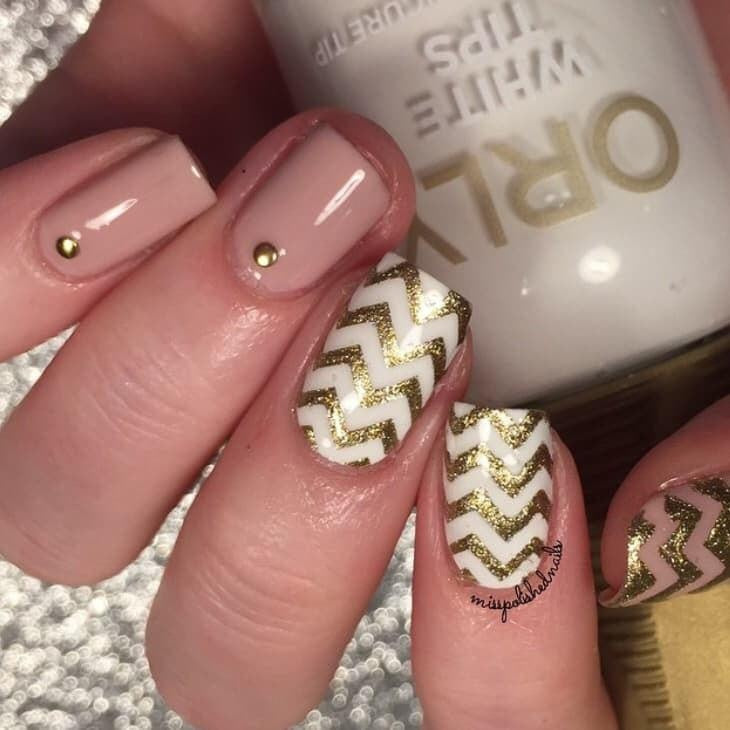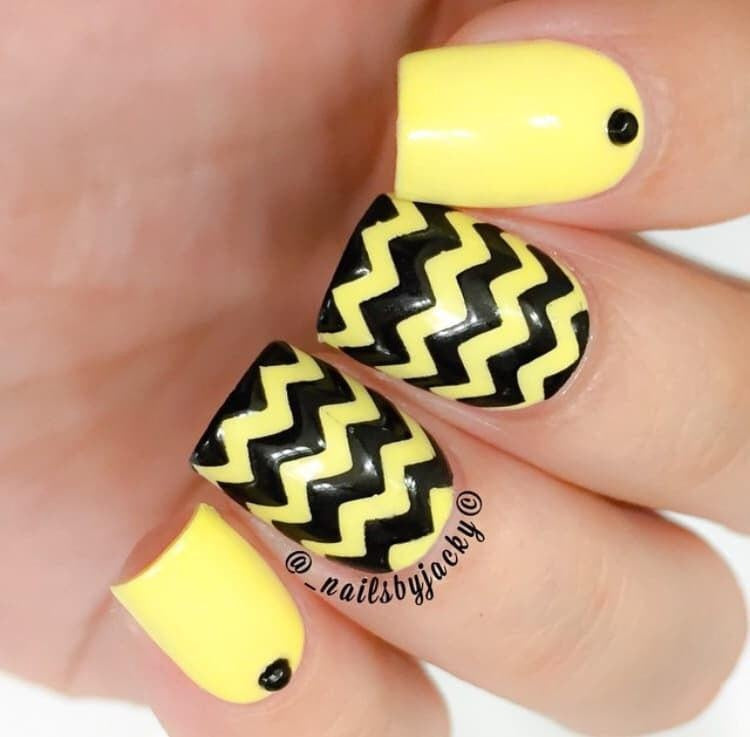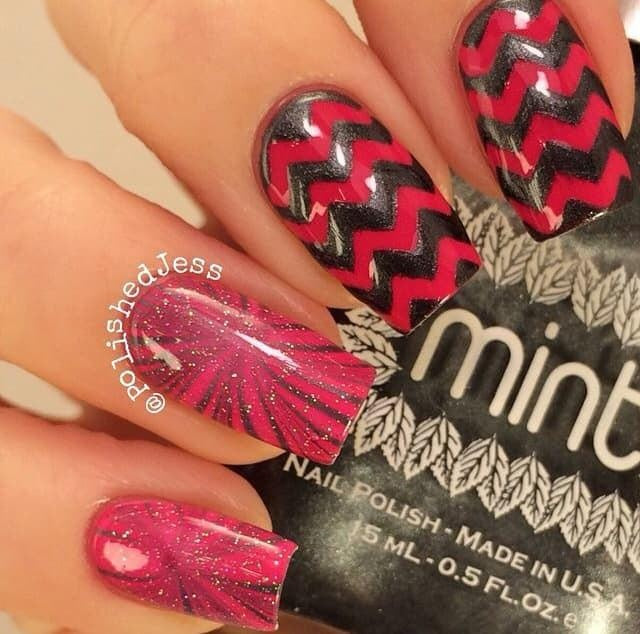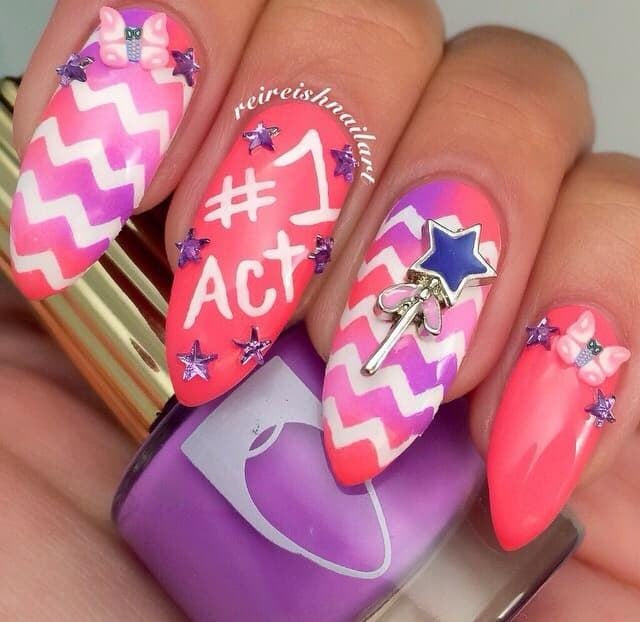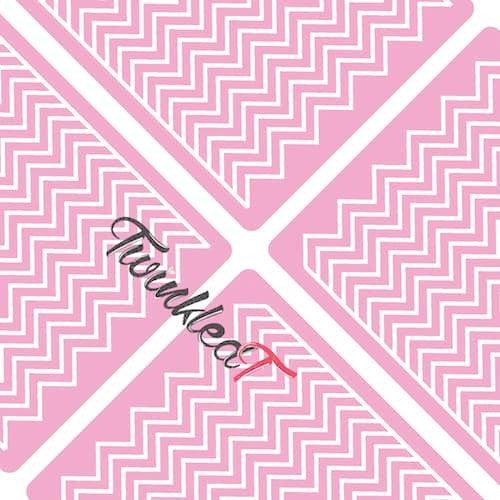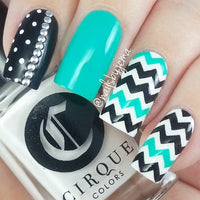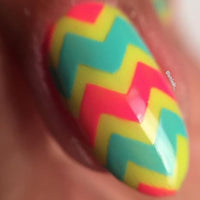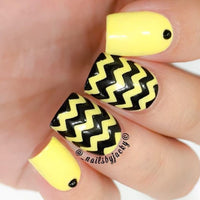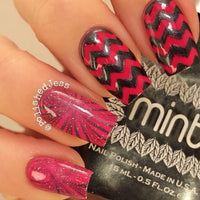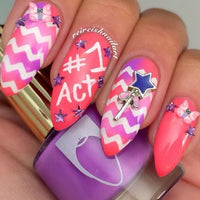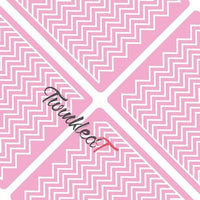 This sheet contains 150 chevrons.
All nail vinyls are handmade by the Twinkled T sisters in Los Angeles, CA.
Directions
1. Begin by painting your choice of base polish onto your nails.
2. Once thoroughly dried, paint a coat of clear, fast-drying topcoat onto your nails.
3. Once thoroughly dried, use tweezers to lift nail vinyl off its sheet and place onto your nail.
4. Apply your second choice of polish over the nail vinyl.
5. While the nail polish is still wet, remove your nail vinyl from your nail.
6. Add a topcoat and show off your gorgeous new manicure!

Tips
- Your nail vinyl order will include a special Twinkled T packaging to take your nail vinyls on the go!
- Tips and tricks for using nail vinyls can be found here.
- Use tweezers to lift your vinyls. The oils of hands will remove the sticky residue from the vinyl.
- Remove the nail vinyl while the polish is still wet. Once the polish begins to dry, it will create a stringy and clumpy effect of polish when removing the vinyl.

Video
Looks Great!
Looks great! I did receive 4 diff chevrons sizes, but on my nails they all look the same size (at least to me).
Worked very well. I loved the design.
Now I haven't gotten around to using the chevron skinny vinyls, since my nails are short right now and I want them to grow out more before I try intricate designs, but I did try the French tip and I was amazed out how well it worked for me because ever other trick I tried I failed at. So I would recommend them and the other nail vinyls as well.
Skinny Vinyls better than Skinny Jeans
LOVE them!!! They make it so much easier to do cute styles and designs. The fact that they're Chevron, just makes it that much cooler.
Works great 👍🏻
Very nice quality product I kinda wish it came with two sheets and we could just pay 5 dollars but other than that it's really nice but don't forget to let your polish dry before applying it I learned that the hard way.
Great vinyls
This was my first purchase from TwinkledT, and I was very happy. The vinyls were easy to use, and created a sharp image.
Let customers speak for us