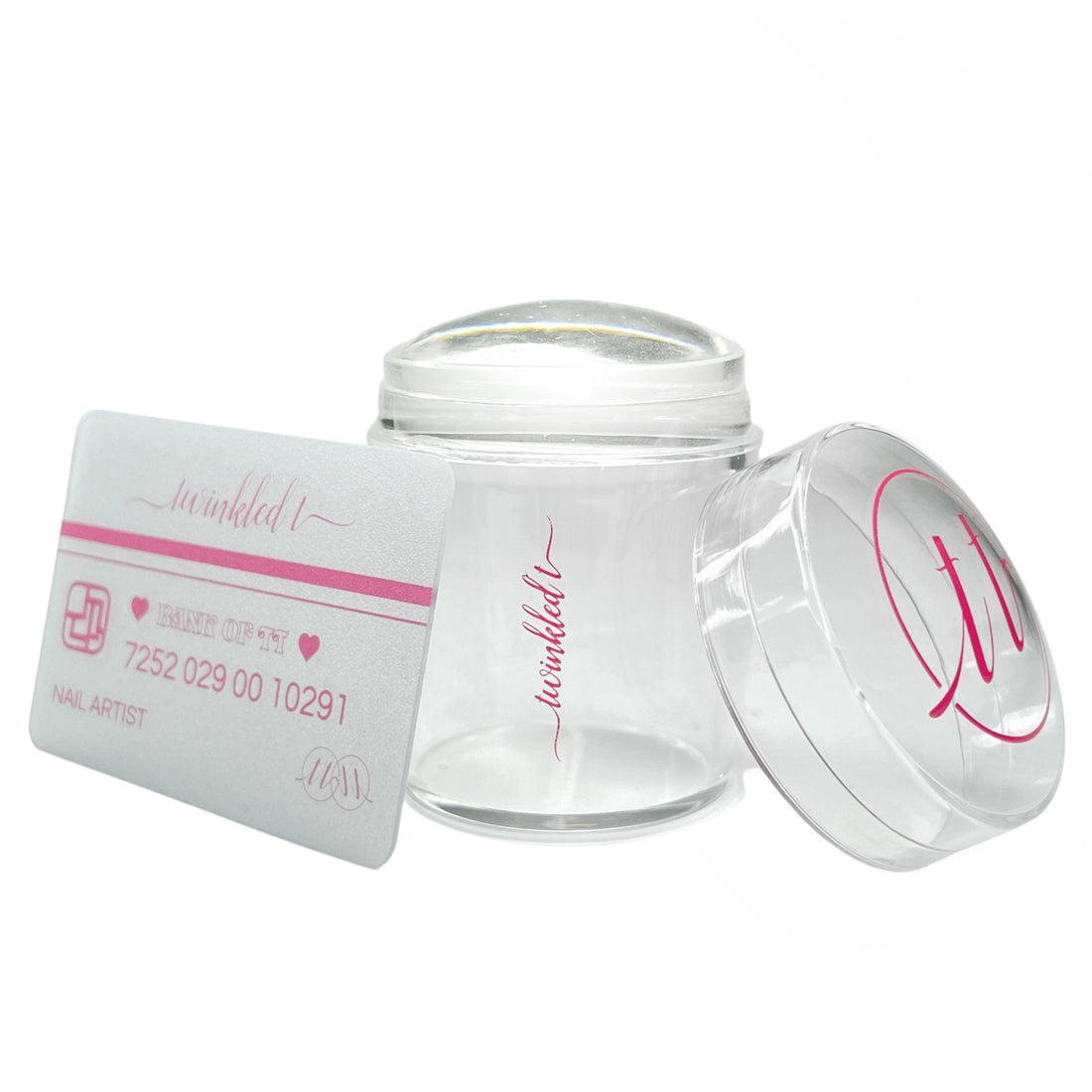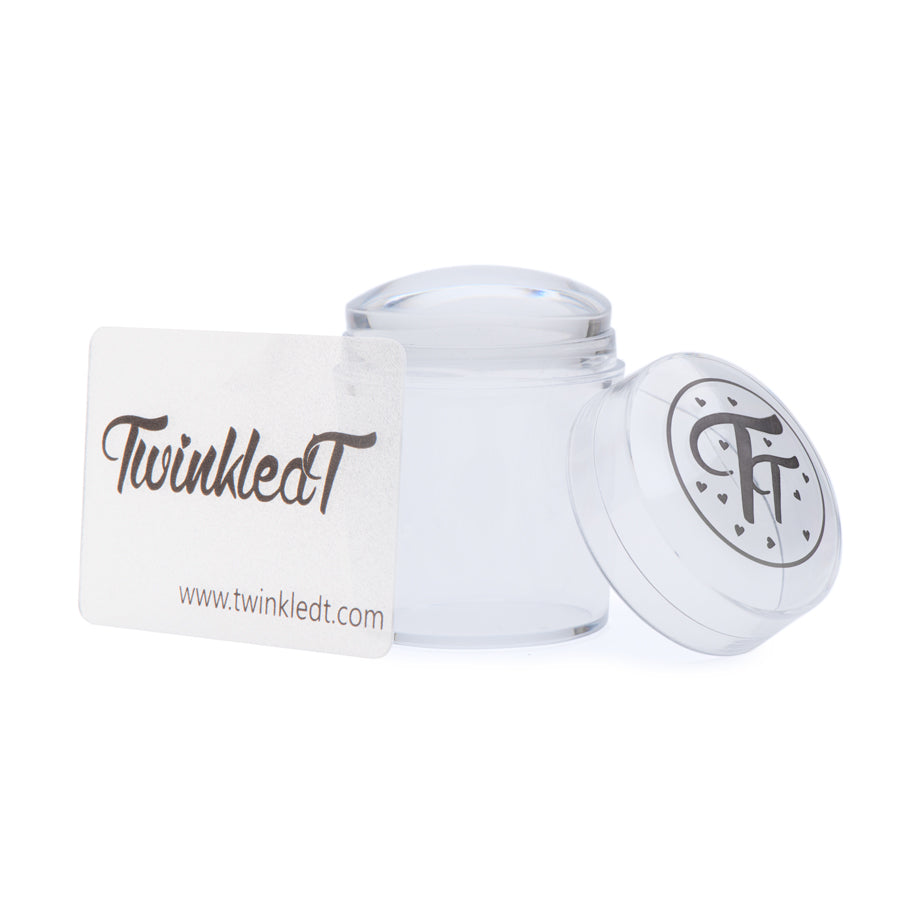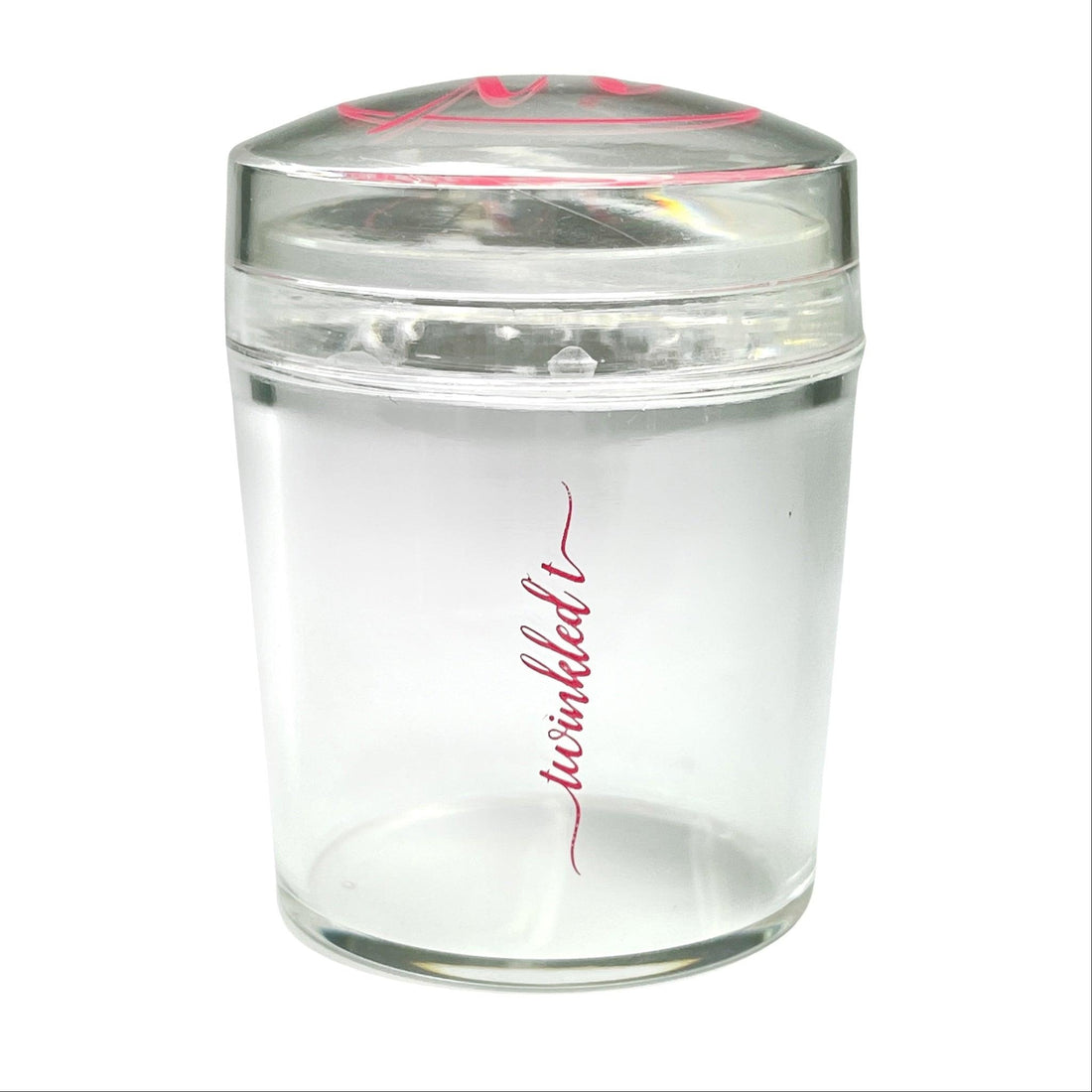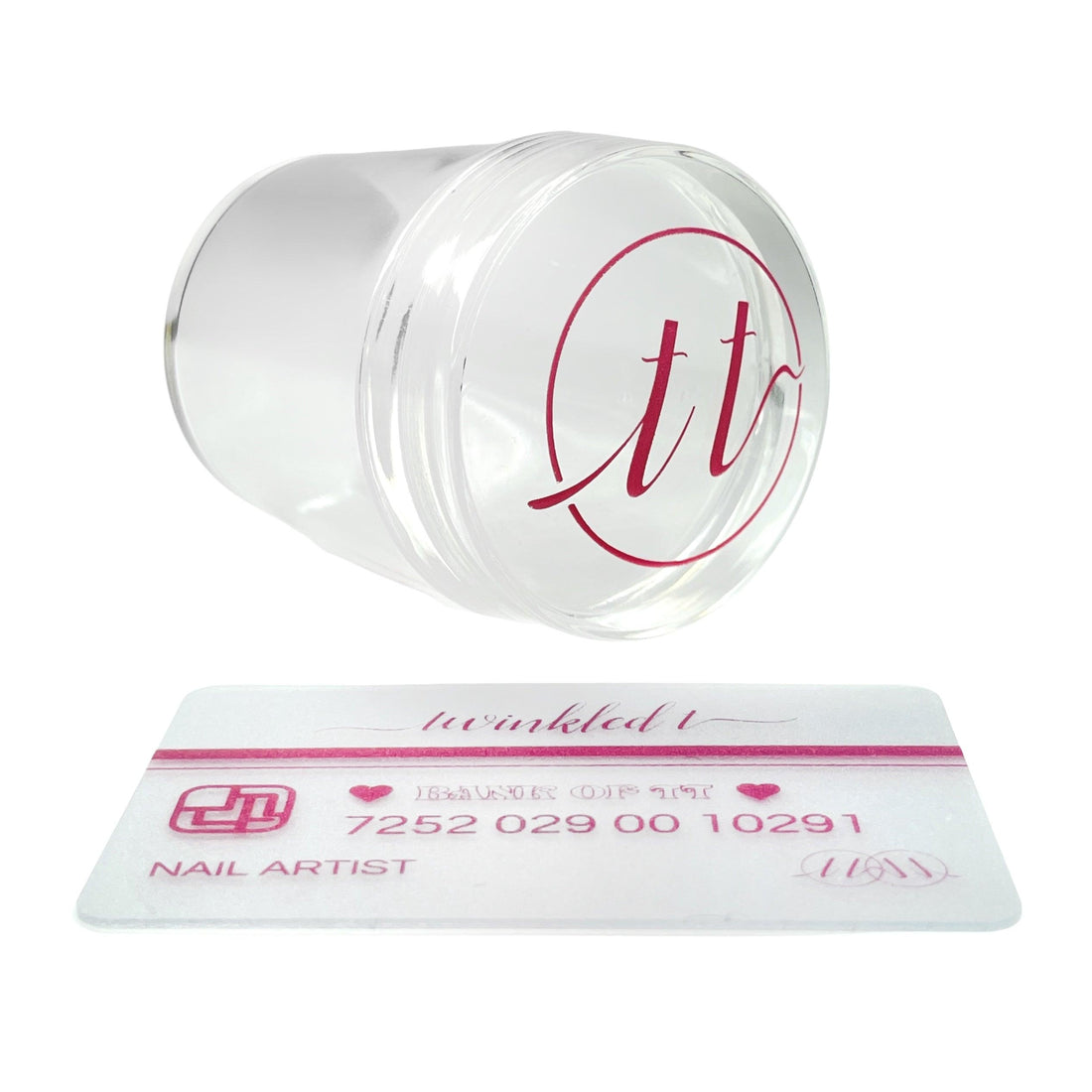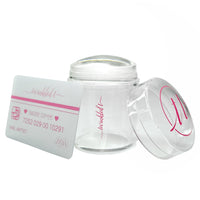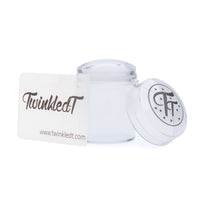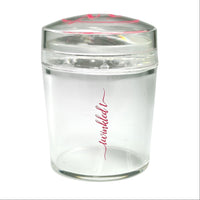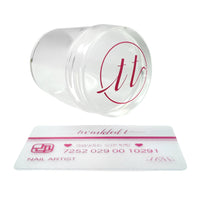 XL Clear Stamper & Scraper
This is a big boy! It's perfect for the times you want to create a decal directly on the stamper head. It's large size allows a bigger canvas for you to work with. Don't want to create a decal? Use it as a stamper and scoop those designs right off the stamping plate! At 1.57 inches, you'll be sure to pick up enough of the design to cover your entire nail!
Comes in a plastic baggy along with a card scraper.
For replacement heads, click here.
Care
Handle with care. Do not prime or sand this stamper. Pinching or pulling the stamper may cause it to tear. The stamper head can easily be cleaned using either acetone and a cotton ball or by gently applying and removing scotch tape directly on the stamper head. Note- when cleaning the stamper head, remove the head from the handle. 
DO NOT allow acetone to come in contact with the stamper handle. This will cause fogginess to occur. 
Note: The polish you use is very important when stamping. Please make sure you are using polishes intended for stamping. Stampers will not pick up all polishes.

Directions
Apply nail polish to your nail. Apply a quick dry top coat and wait to dry. 
Apply nail polish to desired design on stamping plate.
Grab your stamper and scraper. Tilting the scraper at a 45 degree angle, scrape the polish across the design quickly and strongly.
Gently press the stamper over the stamping plate with a rolling motion to pick up the design.
Ensure the design is on the stamper.
Stamp the image over your nail with the same gentle rolling motion. NOTE: some have noticed that gently dropping the stamper directly above the image and picking up the image has worked better than the rolling motion.
Apply a quick dry top coat to lock in your design!
The XL Stamper and scraper= Game Changer!
I've been looking for the perfect over sized xl stamper to help with water marbling and decals...this is the one! Perfect size and a perfect pick up, every time!
Jelly falls into cup
When I'm cleaning the XL clear stamper they jelly goes into to the cup and I have to pull it out to put it back in place.
Perfect!
Great stamper! lots of space for reverse stamping!
Happy customer
Fantastic. I love their products.
AMAZING
I really love this product it is amazing and works very well I have bought many products from you and your amazing ❤️
Let customers speak for us