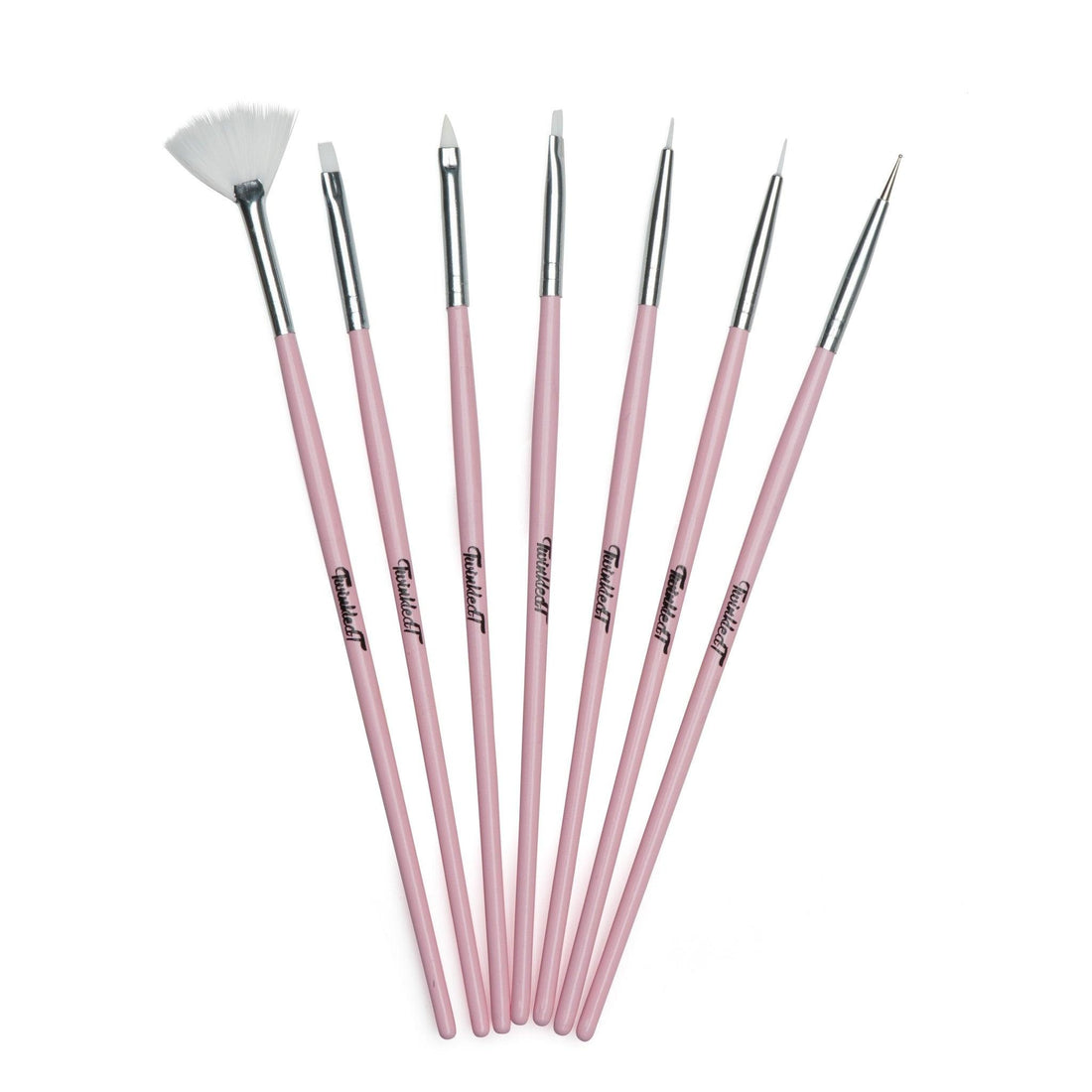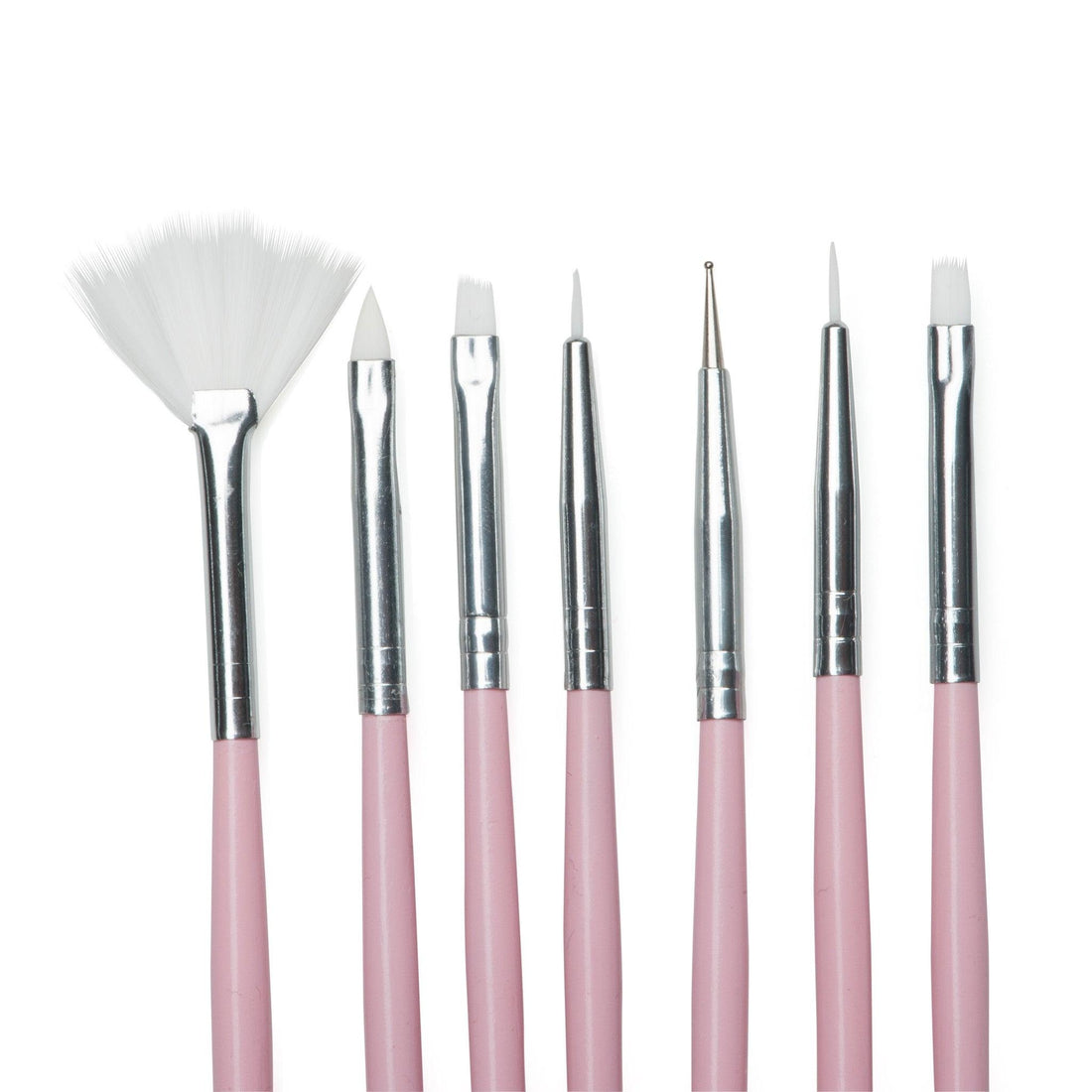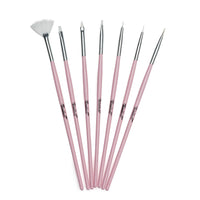 Bubble Yum Nail Art 7 Pc Brush Set
Set includes the following brushes:
-1 Fan Brush
-1 Dotting Tool
-1 Gel Brush
-1 Diagonal Brush
-1 Oval Brush
-1 Liner Brush
-1 Short Striping Brush
Materials: Wooden handle, nylon hair, silver ferrules
Cleaning Your Brush
Always clean your brush immediately after use.
In a glass cup, pour in a nailbrush cleaner solution - usually available at beauty supply stores. Swish the brush in the cleaner solution until visibly clean.
Remove liquid from the brush by dabbing the brush on a paper towel. Try not to press the brush too hard on the paper towel as the bristles are delicate and can come off with enough force.
With your fingers, gently reshape the brush and allow to dry.
(Optional) Apply a little cuticle oil or olive oil on the tip of the brush after you have finished cleaning it. This will keep the bristles soft. To clean the oil off, run the brush through warm, soapy water.
We do not recommend cutting your brush hair, as it may cause bristles to loosen.
We do not recommend using acetone to clean your bristles.
perfect starter pack
im new to nail art and loving these brushes, great price for a good quality variety set so i can try all sorts of nail art projects
Excellent Value!
I love this set, and am blown away by the quality of the brushes for this price. An excellent set for beginners and more
Bubble yum nail art 7pc brush set
I havent used all the brushes yet but the 4 that i have used are very good quality. Packaging is very nice which is a bonus
Nice products
Lovely stuff. But as the delivery time to Sweden right now is ridiculously long we will not buy anything more until the world turns normal again :(
Let customers speak for us