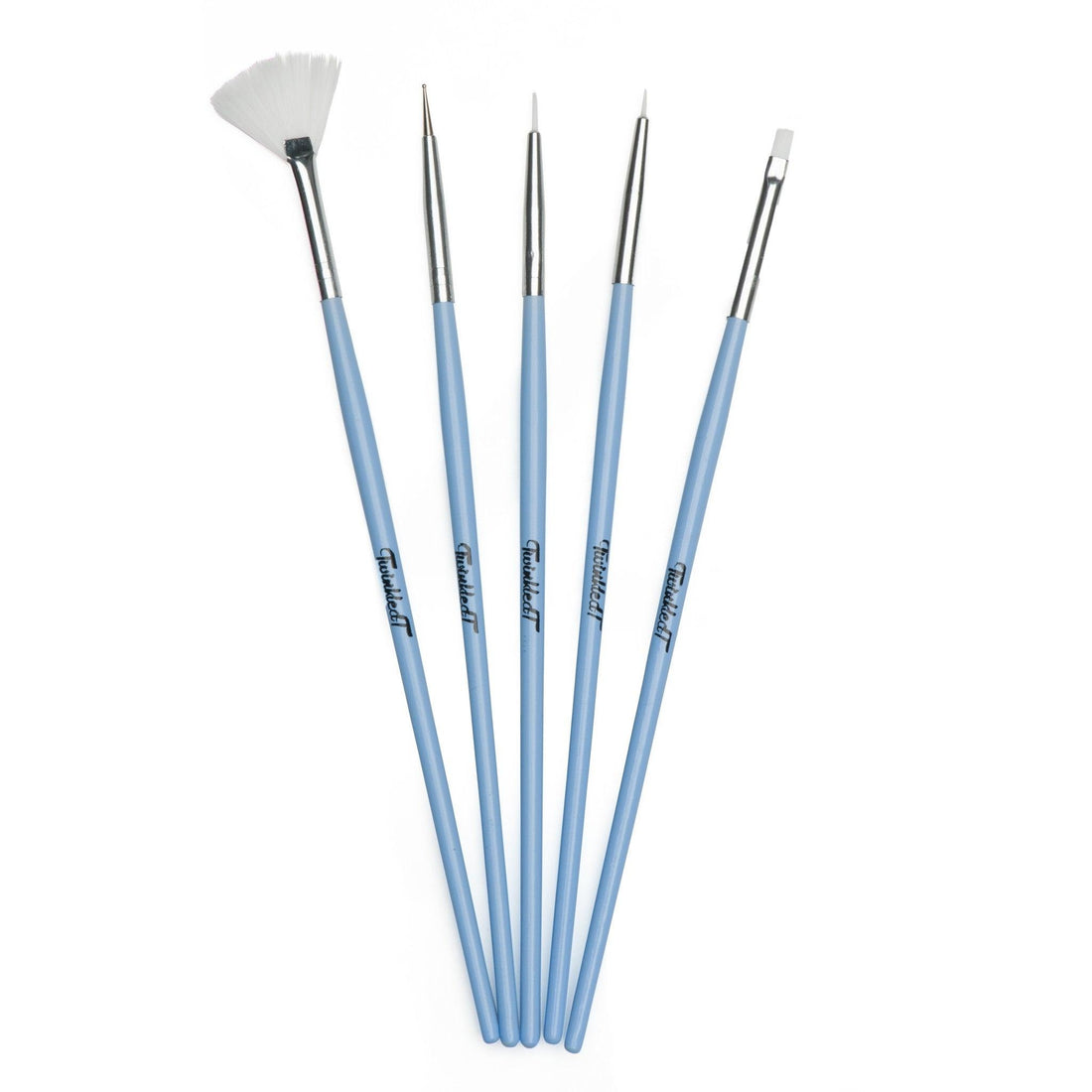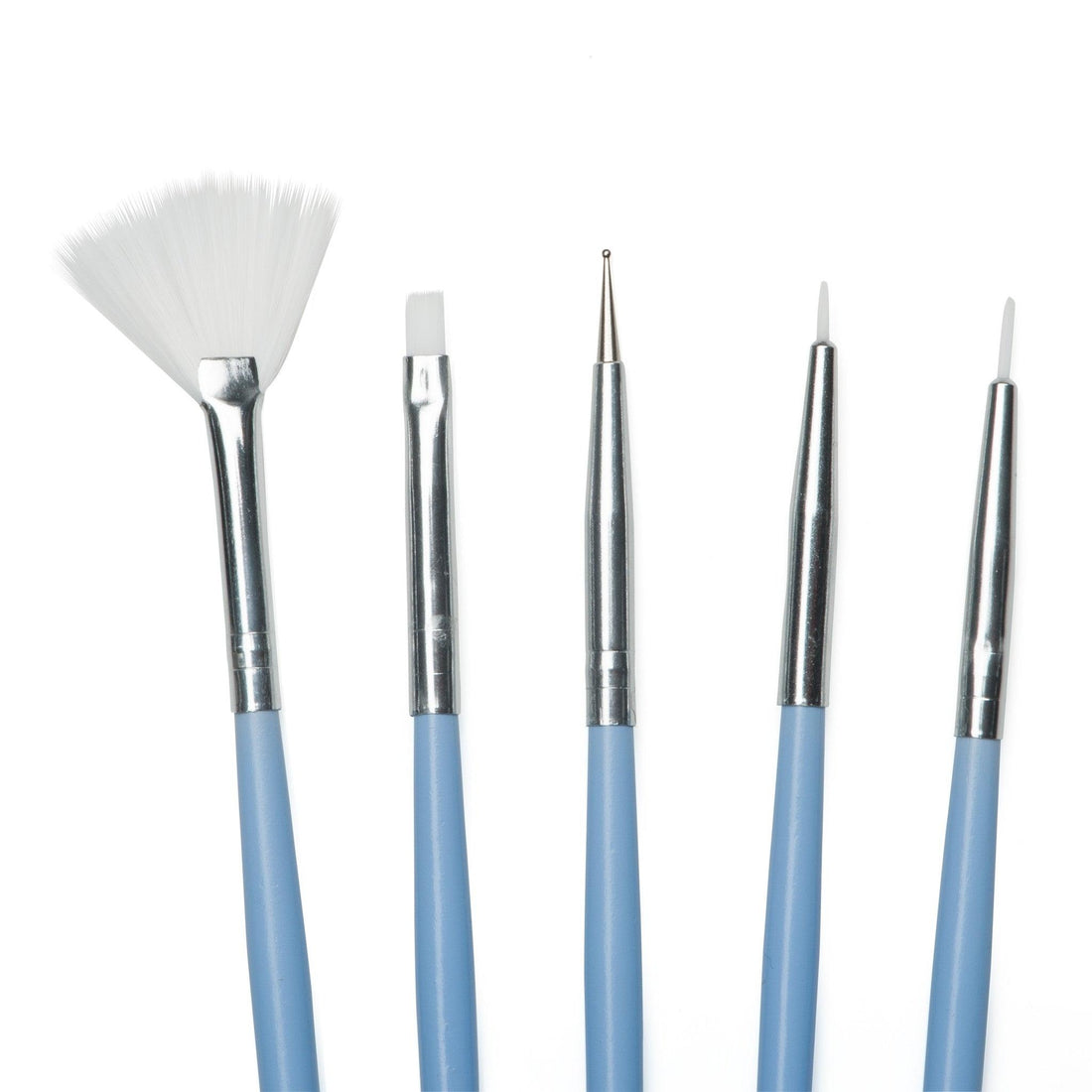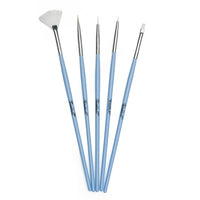 Peri-Twinkle Nail Art 5 Pc Brush Set
Set includes the following brushes:
-1 Fan Brush
-1 Dotting Tool
-1 Gel Brush
-2 Liner Brushes
Features:
Wood handle, silver ferrules, nylon hair
Cleaning Your Brush
Always clean your brush immediately after use.
In a glass cup, pour in a nailbrush cleaner solution - usually available at beauty supply stores. Swish the brush in the cleaner solution until visibly clean.
Remove liquid from the brush by dabbing the brush on a paper towel. Try not to press the brush too hard on the paper towel as the bristles are delicate and can come off with enough force.
With your fingers, gently reshape the brush and allow to dry.
(Optional) Apply a little cuticle oil or olive oil on the tip of the brush after you have finished cleaning it. This will keep the bristles soft. To clean the oil off, run the brush through warm, soapy water.
We do not recommend cutting your brush hair, as it may cause bristles to loosen.
We do not recommend using acetone to clean your bristles.
Peri-Twinkle Nail Art 5 Pc Brush Set
Absolutely amazing!!!
This was my first time purchasing from Twinkled T, and everything was amazing!!!! The brushes work really well on my nails, personally I used regular nail polish on my nails and it was perfect!! Would definitely recommend!! Love you Twinkled T!!!
Love It
The brushes work well and shipped quickly. I will definitely be purchasing TwinkledT products again.
Love
This was my 1st time buying nail art brushes here but I was not disappointed. The best brushes I've ever purchased, I will only buy nail art brushes from here from now on.
Perfect for beginners!
I have used vinyls, powders, and stamps, but this kit was my first adventure into other types of nail art. This kit is an amazing value for the basic tools, I now have everything I need to try more advanced styles!
Let customers speak for us