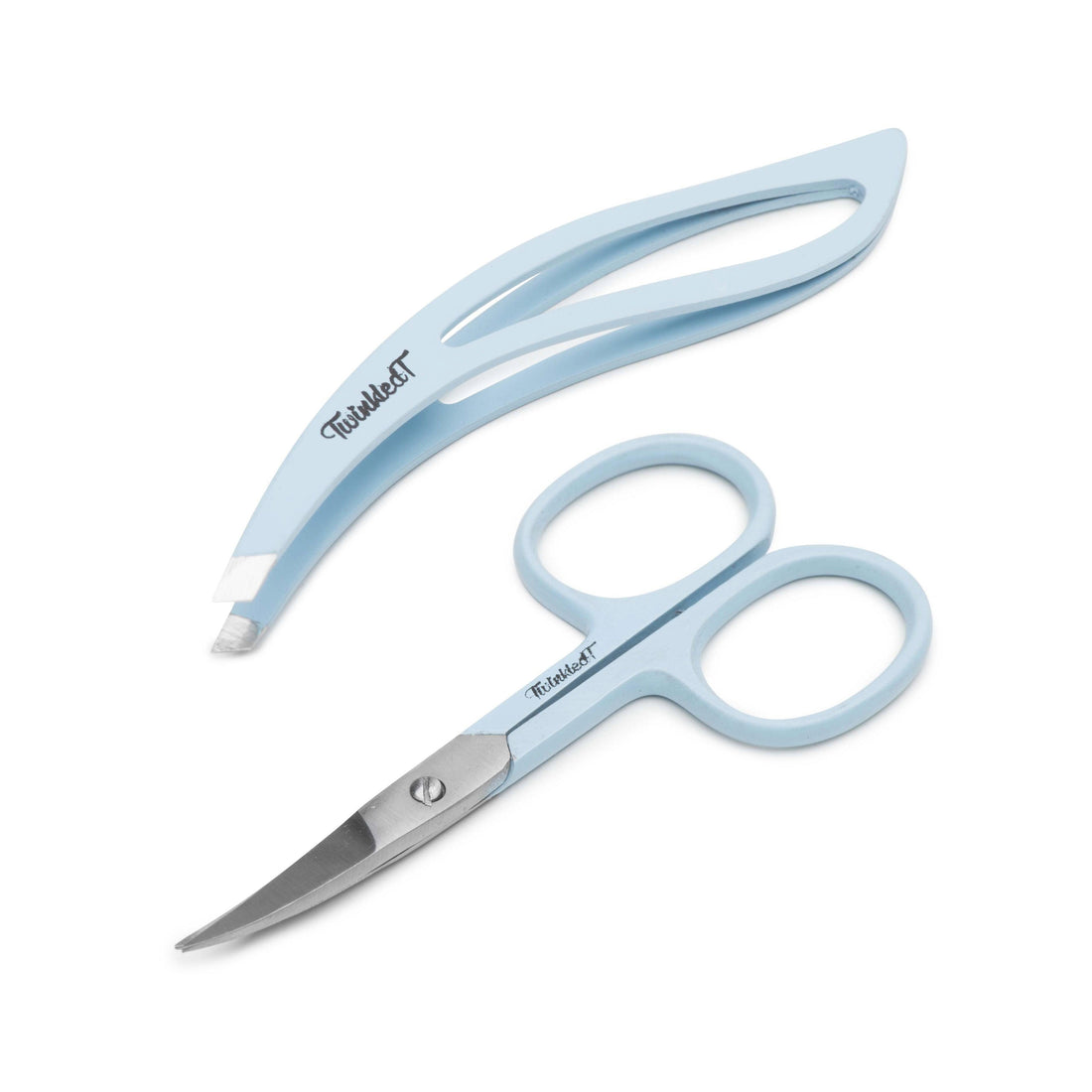 Premium Scissors & Tweezers Bundle
You will receive 1 Scissor and 1 Tweezer
These scissors and tweezers are durable and top notch quality. Use them for your brows, nail vinyls, cuticles, or just about anything you need.They are the perfect complement to nail files, and are essential tools for anyone's manicure kit. 
Scissors are made of stainless steel, have a bent blade, and measure at 3.55"/ 9cm.
Curved eyebrow tweezers with slant-tip are designed for easy eyebrow shaping and cleaning. Tweezers are made of high-quality chrome metal to insure longtime pro-class performance.
Made in Solingen, Germany. 
Optimized performance
I felt really silly and indulgent buying this set when I already had scissors and tweezers I had repurposed for my nail art, but darn if these aren't SO MUCH BETTER. The tweezers pick up liquid latex without a fight, probably because of the curved ends, and the scissors get up close and precise
Scissor and Tweezer Bundle
This bundle works so well for cutting vinyls and placing stones. I am a beginner though so I don't really know what I'm doing. I think they feel really well made though!
Perfect pair!
Love this bundle! The color is so cute, the tweezers are sharp and the scissors are the perfect size. I'm definitely considering purchasing a backup pair
Tweezers okay. Scissors not as
Tweezers okay. Scissors not as strong or as sharp as expected
Perfect!
I bought the bundle and both work great! The color is a plus as its my favorite color!
Let customers speak for us