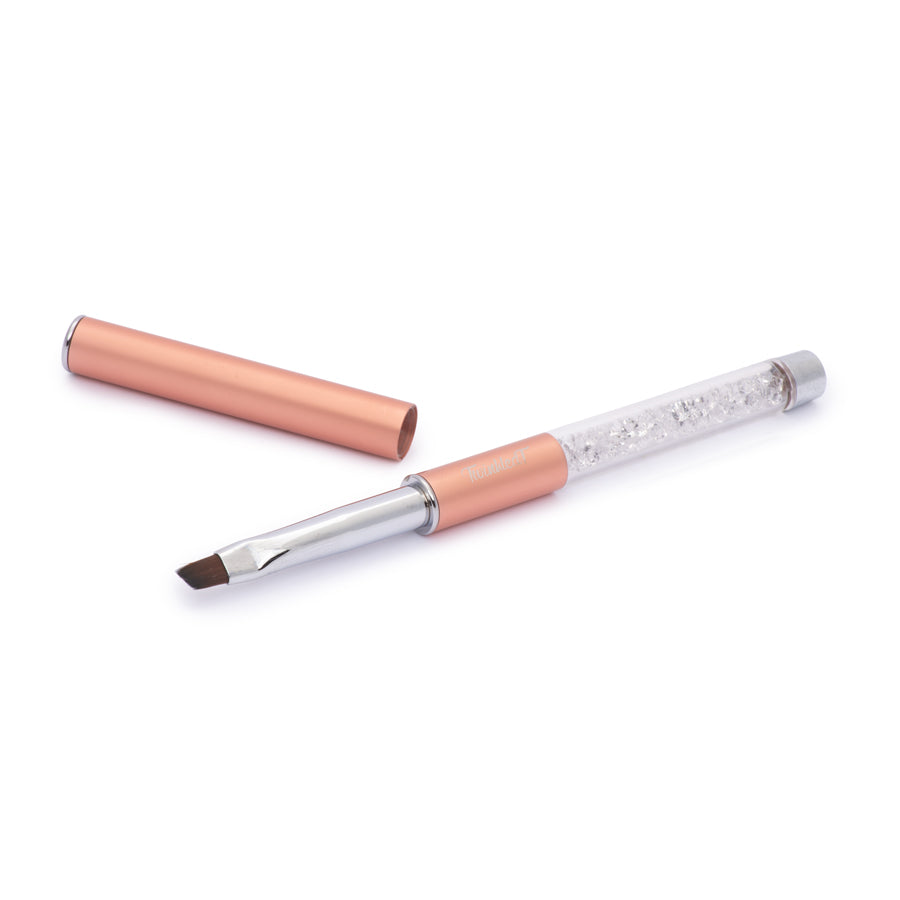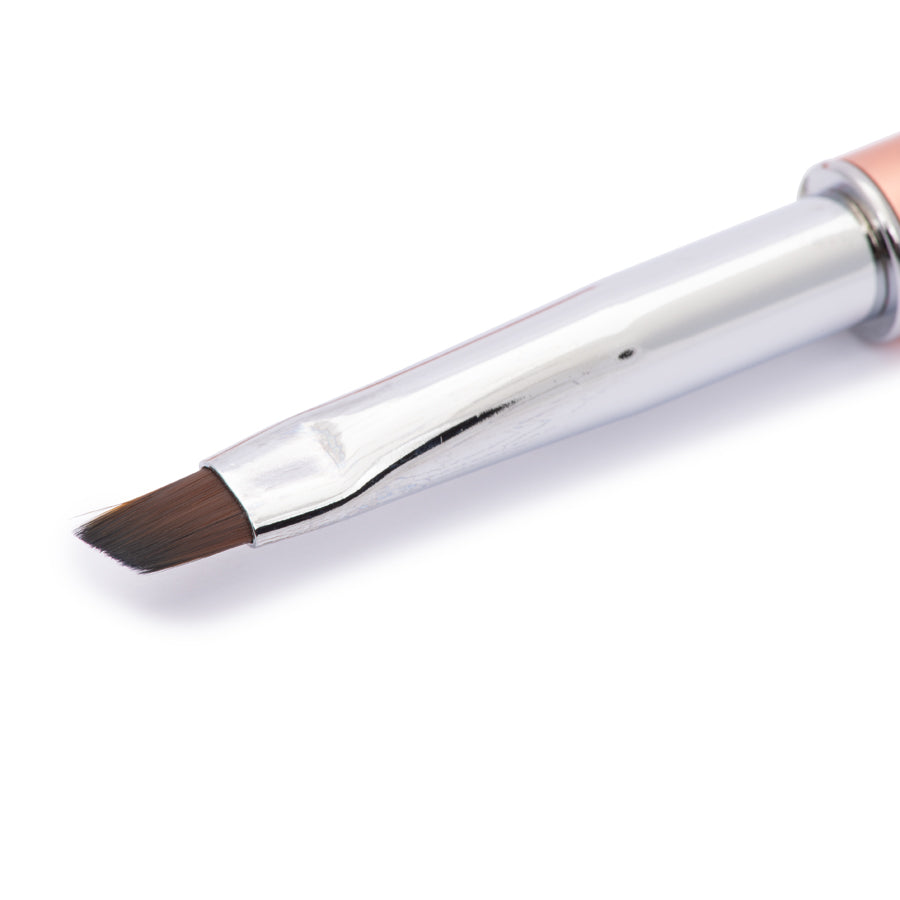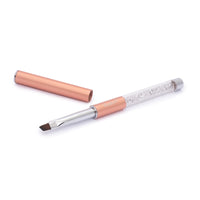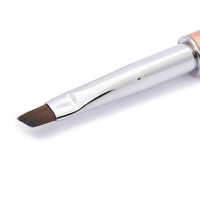 Rose Gold Vegan Clean Up Brush W Cap
Vegan and Cruelty-free
Create a fresh, final finish to your manicure by cleaning up your cuticles and remaining polish with our Professional Cleaning Brushes.
Cleaning Your Brush
Always clean your brush immediately after use.
In a glass cup, pour in a nailbrush cleaner solution - usually available at beauty supply stores. Swish the brush in the cleaner solution until visibly clean.
Remove liquid from the brush by dabbing the brush on a paper towel. Try not to press the brush too hard on the paper towel as the bristles are delicate and can come off with enough force.
With your fingers, gently reshape the brush and allow to dry.
(Optional) Apply a little cuticle oil or olive oil on the tip of the brush after you have finished cleaning it. This will keep the bristles soft. To clean the oil off, run the brush through warm, soapy water.
We do not recommend cutting your brush hair, as it may cause bristles to loosen.
Brush does not hold its shape.
Works great, though a bit big
It works great at cleaning up any messes. I do wish it would say a size on the page, because it is a lot bigger than what I would usually use. For comparison, this brush is about the same size as the Kolinsky size 6 when usually I would use a size 2. Maybe it would also be a good idea to offer this in a smaller size. That all being said though, I'm still very happy with it and it works great.
my new go to brush
great clean up brush. just the right size. not too small not too big. perfect for cleaning all around the nail. 10/10 would recommend
Quality product
A friend recommended this brush to me and it did not disappoint. Quality made. Makes clean up easy.
Let customers speak for us