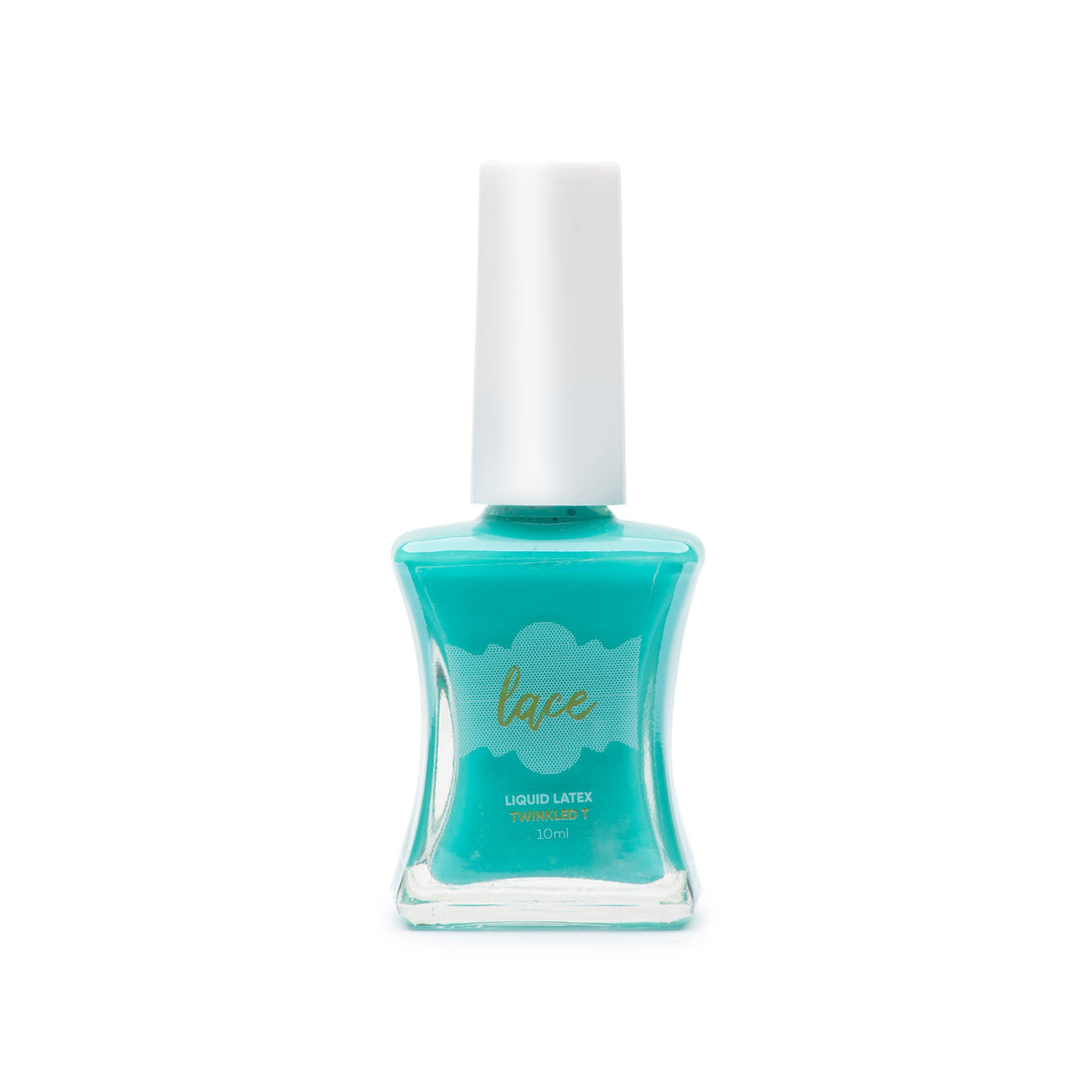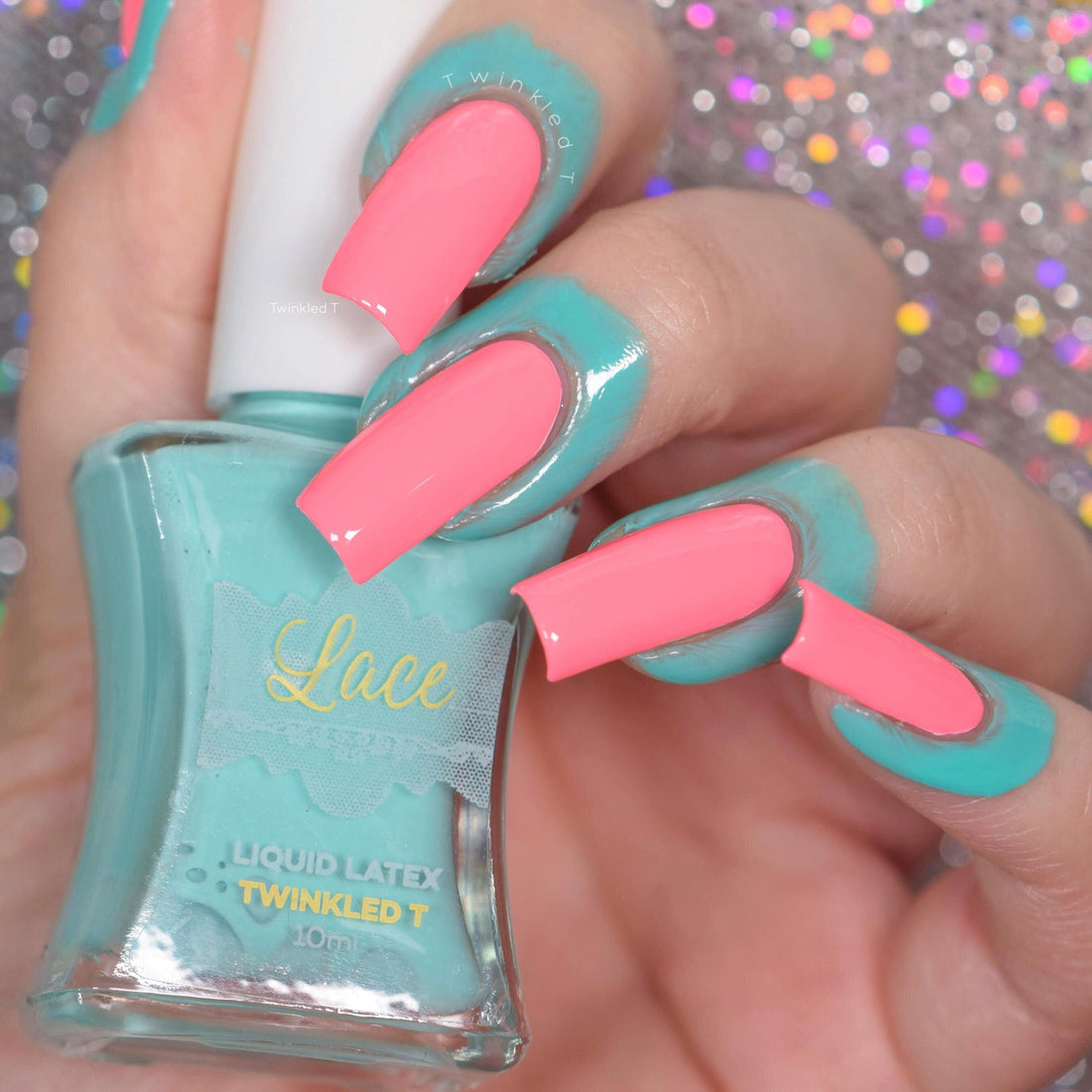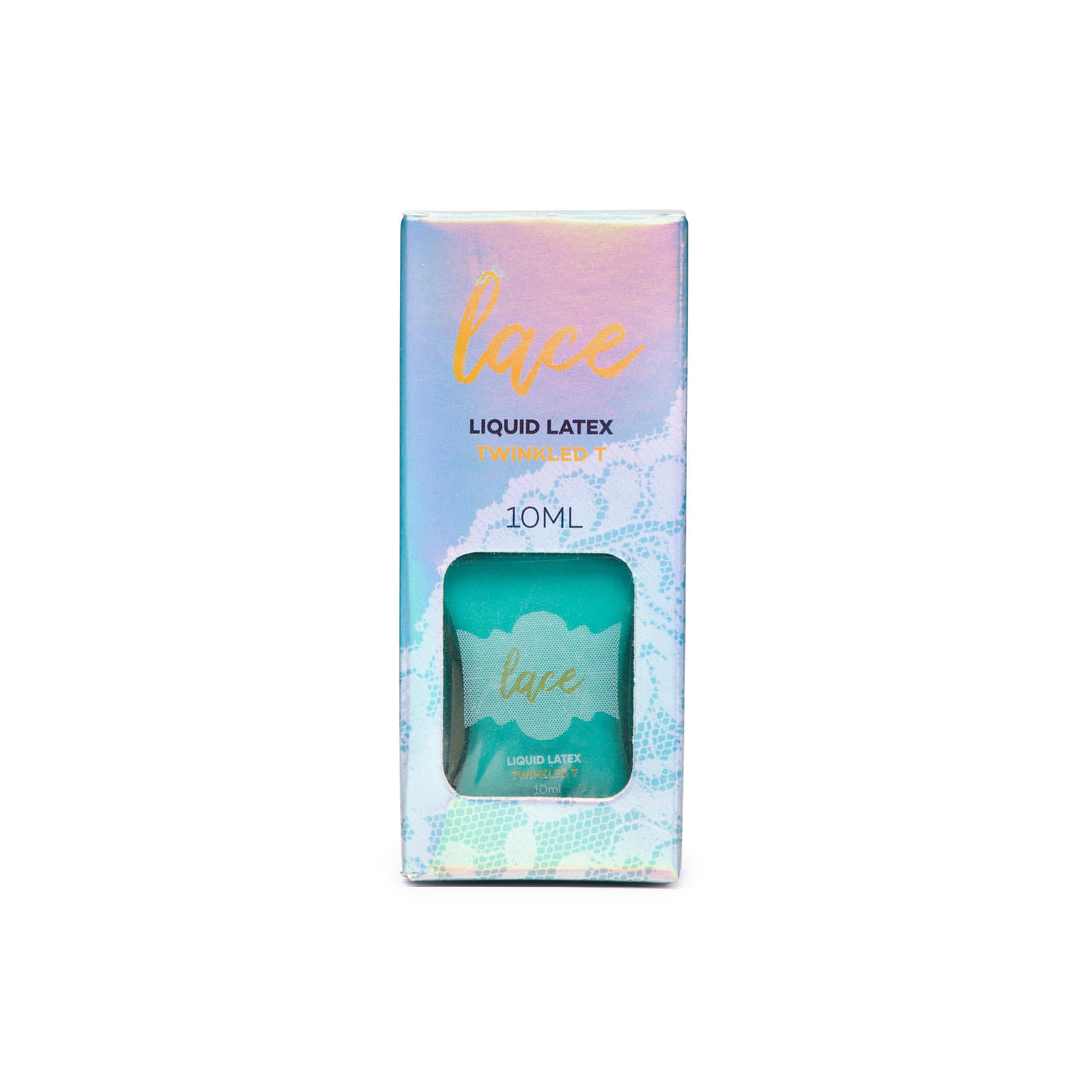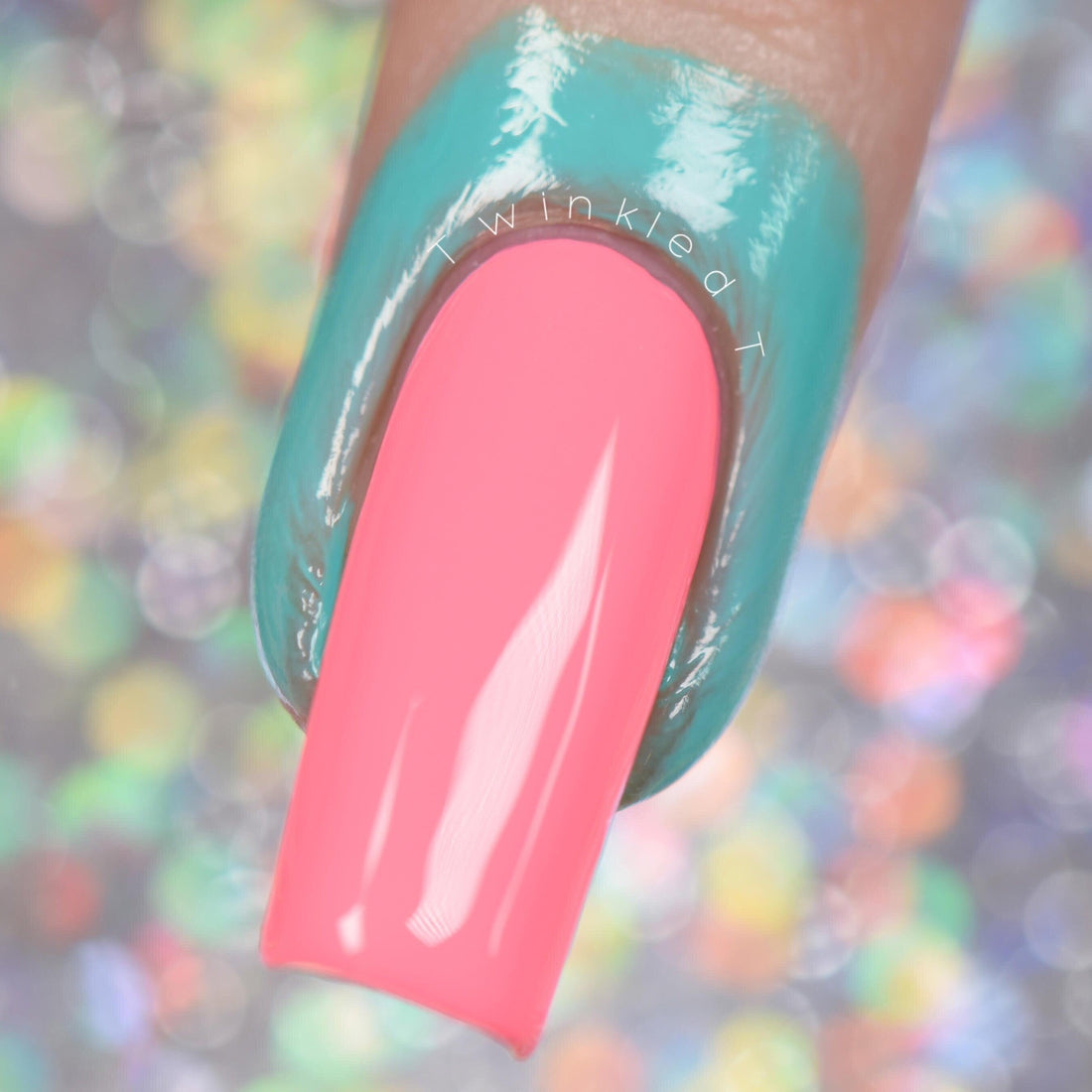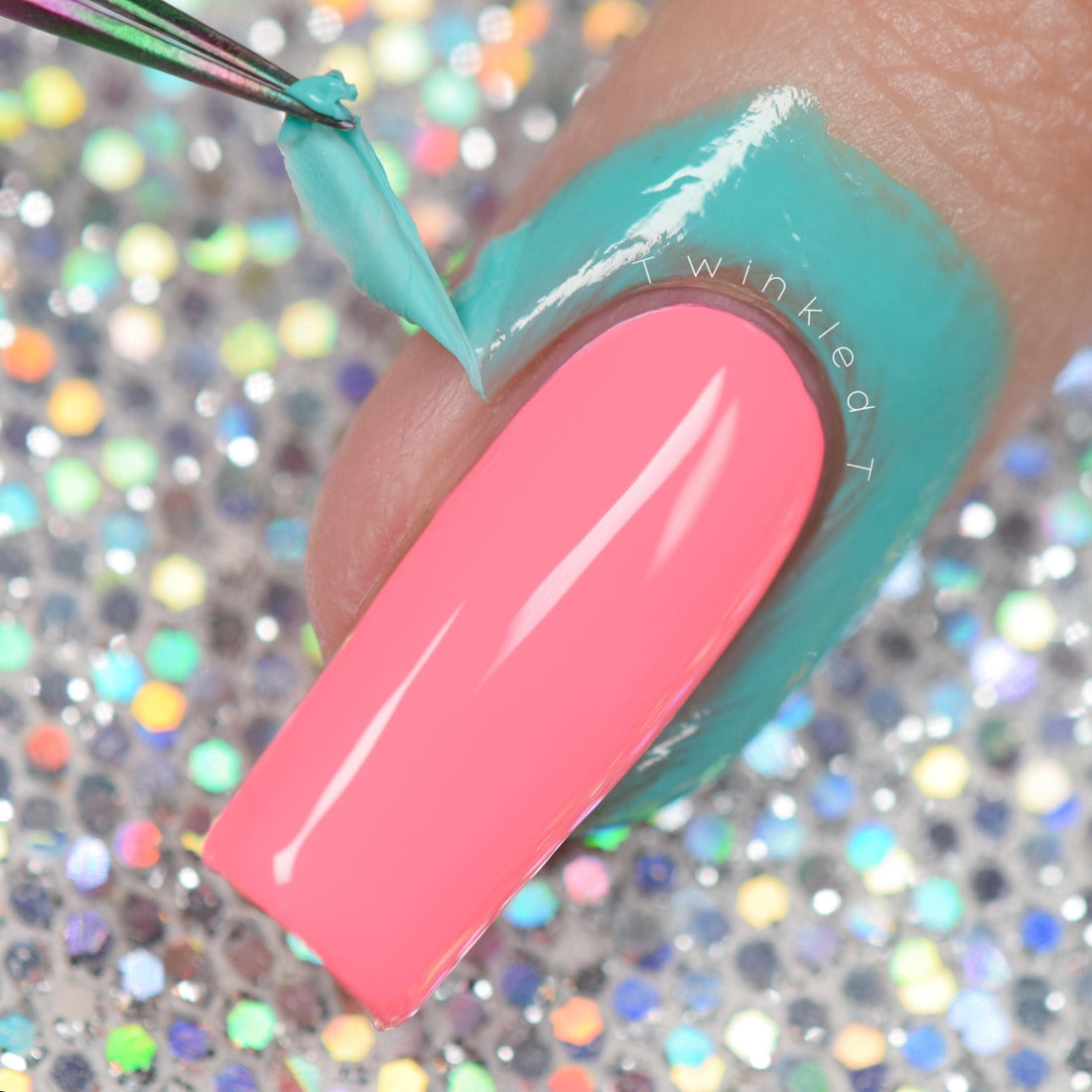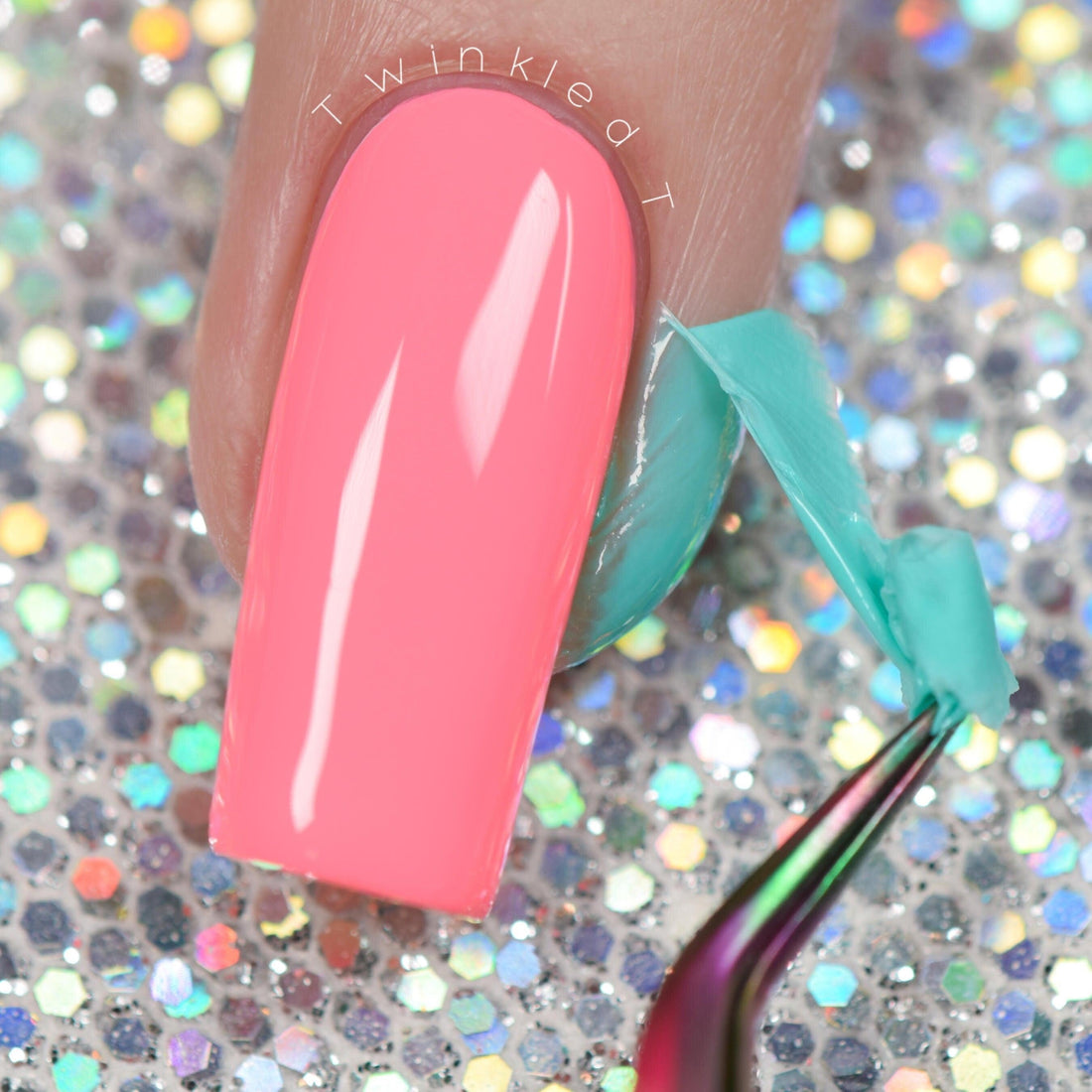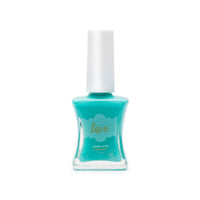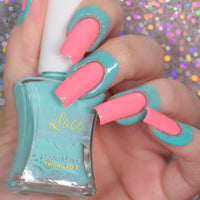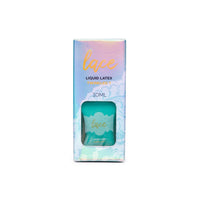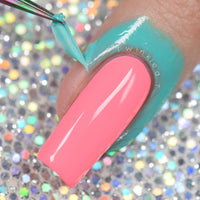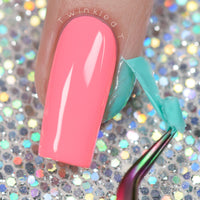 Use Lace as a cuticle barrier for a no mess manicure and easy cleanup! Stamp, dab, glitter, sponge, swipe, and ombre easily by applying Lace around your entire nail. Peel it off when dry and.. BAM! Gorgeous, clean cuticles! 10 ml.

Dry time: 30 seconds - 3 minutes.

Sounds weird, right? Well, here are the facts.
If you apply a thin layer, your latex will dry in 30-45 seconds. If you apply a super thick layer, it'll dry in a little less than 3 minutes. But guess what?! You really only need a thin layer. It'll still peel absolutely perfectly! Save your latex and apply a thin layer. For real.
Make sure to seal your bottle nice and tight to avoid the latex from drying up. 
WARNING: THIS STUFF IS STINKY. SERIOUSLY. AND INTENTIONALLY SO. Liquid Latex contains Ammonia to keep the latex from drying up. It's essential to keeping your bottle fresh but it smells pretty bad, and we chose not to mask that smell for good reason! Don't put the latex up to your nose and inhale.
Video
Lasts longer than other brands
Takes longer to dry up in the bottle than Simply Peel, does a good job protecting cuticles, even when applied thin.
Great but the smell is something else
I love this product better than previous liquid latex or similar products. It really functions well. It dries very quickly, peels off in one piece every time without any residue, and you get twice as much in the bottle than other brands for a similar price. So I would definitely recommend to others and buy again.
My main and only issue is the SMELL. I still can't place what it is. It's chemical and medical all at once plus the typical nail polish related smells (acetone). I hate to say this because I do love this brand (really! But I need to be honest) but it smells ALMOST (not totally) reminiscent of old cat urine (but I'm not totally sure, I just remember cleaning after my mischievous cat and was reminded of this smell). The first time I smelt it it was hard to ignore just because it was new and even wafting it is bad. But just like nail polish, you get used to it the more often you use it. I just keep the bottle closed when not using it.
Again, I want to stress how great of a product and value this is. But the smell is really off putting. I'm hoping I got a bad batch.
Peels Like A Pro
I've been eyeing the Lace Liquid Latex for a while and finally made the plunge. What an awesome product! It dries nicely and peels off perfectly, protecting my skin from shaky hands and ambitious nail art pursuits. Thanks!
My favorite cuticle barrier
I've tried many liquid latex options and lace has always been my favorite. It's easy to apply, dries quickly, and peels properly in one piece. A bottle lasts me about a year of semi regular use. This has been my go-to latex for four years now and it never disappoints!
Great stuff
Love this stuff. Really helps with clean up which is my least favorite part of stamping.
Let customers speak for us