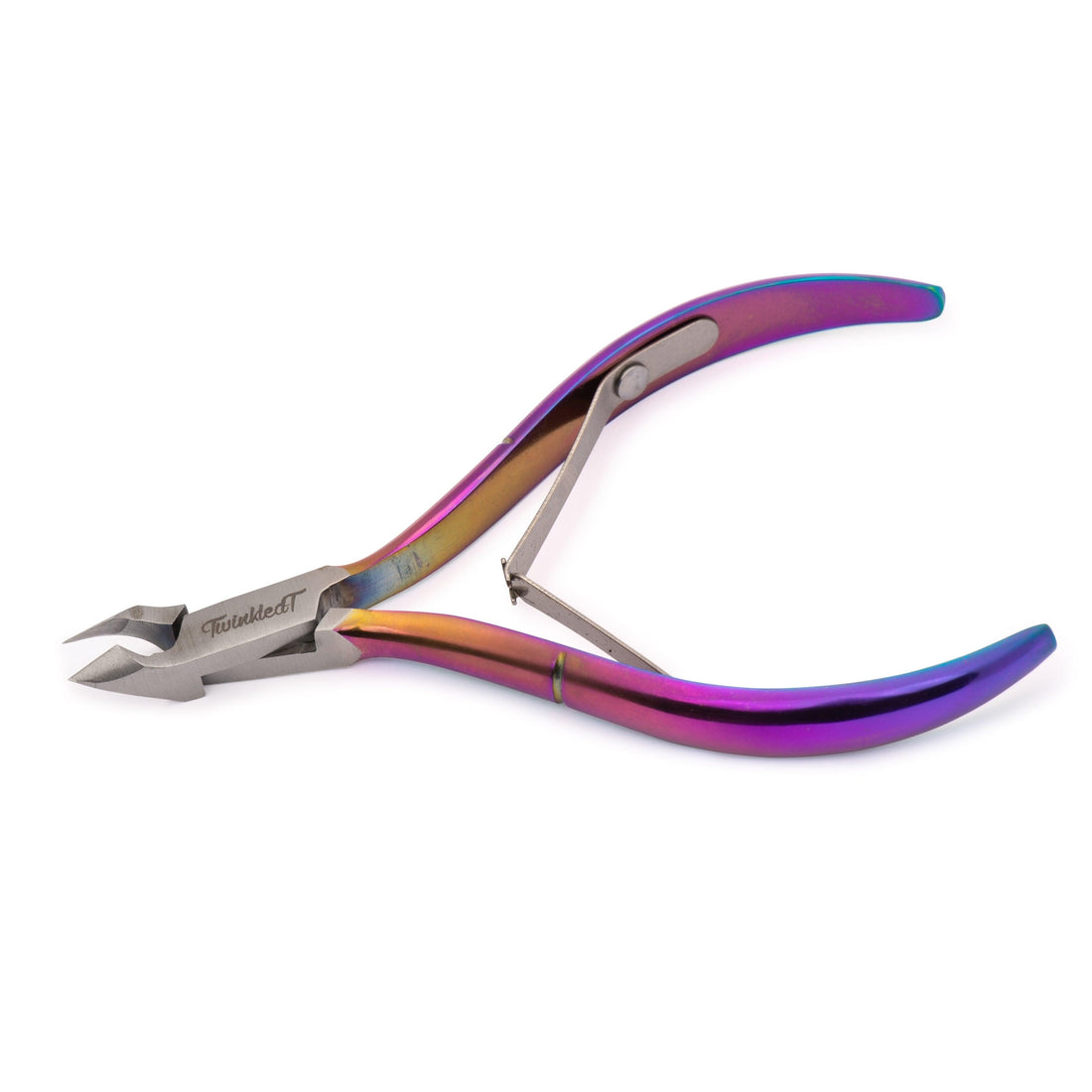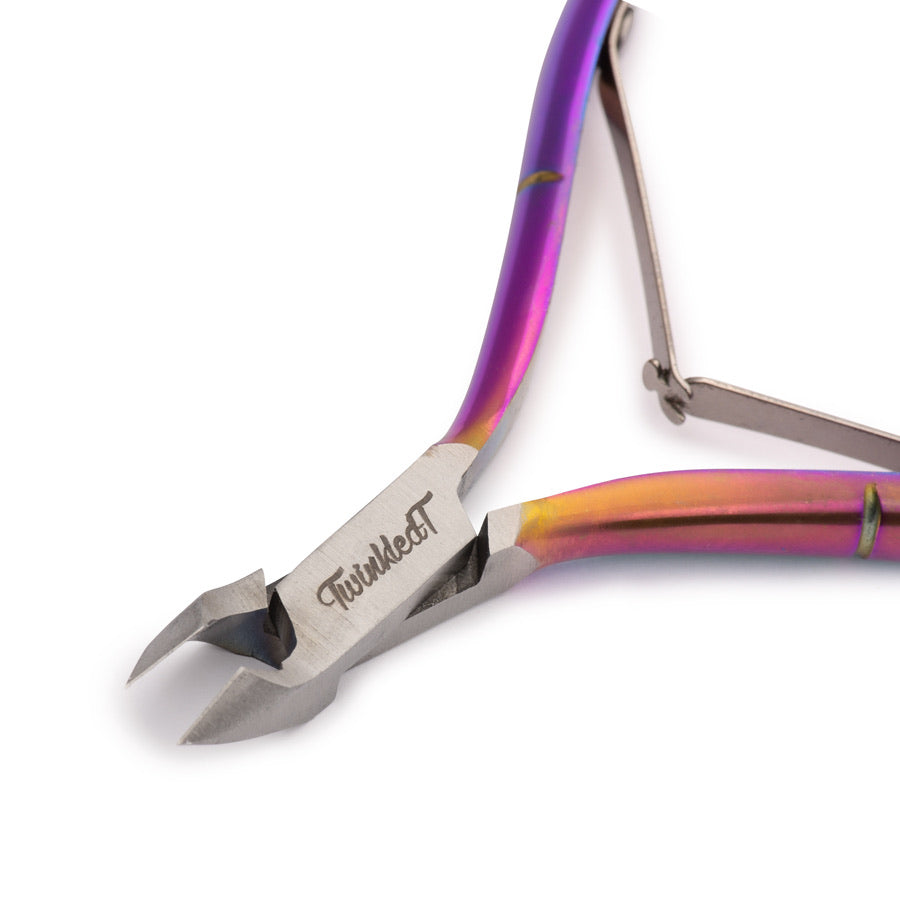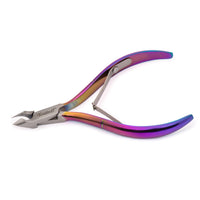 Multichrome Premium Nail Nippers
Our Twinkled T Multichrome Nail Nipper is the best quality nail nipper you can find! The nipper is sharp and swiftly cuts cuticles with neat precision.
Acetone-resistant
Disclaimer: Very sharp. Please exercise caution when using. Keep out of reach of children.
I need to be very careful and go slow. It's excellent because that's what I want to begin a manicure to have very clean and perfect shaped cuticles and nail bed.
Multichrome Premium Nail Nippers
Sharp and cool cuticle nippers
This is super sharp. I didn't expect them to be so pointy but I love it. It cuts the smallest of the dry skin around my nails and love that it's also multichrome. it looks well made so I'm hoping the color doesn't rub off in the long run. Overall I am satisfied and this is my 2nd order :)
Need it to take nails off
Works wonderfully
I'm glad I finally took the plunge and got these. I used to just push off the dead skin around my cuticles with the sharper end of my cuticle pusher and it tended to look really messy, but with these it looks so nice and clean. They're definitely sharp, so be careful, but they work really well and are very easy and comfortable to use even with my off hand.
Let customers speak for us