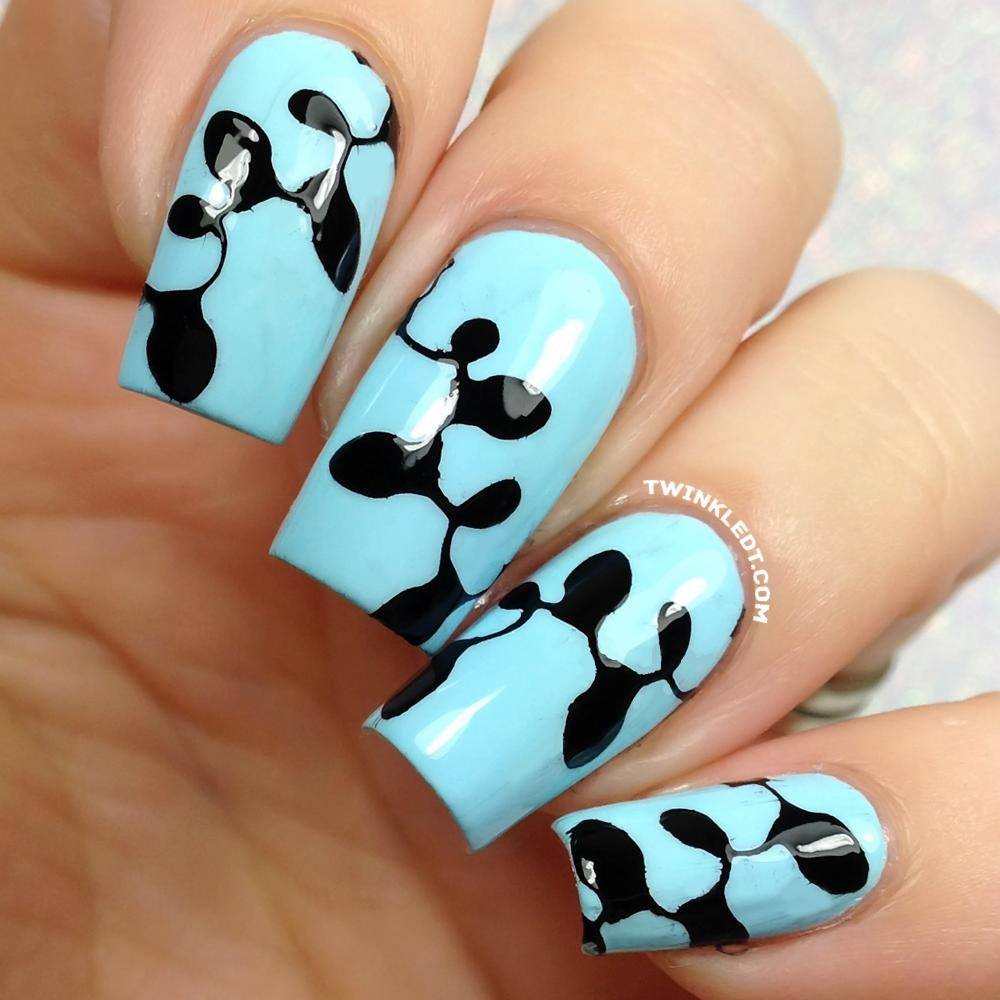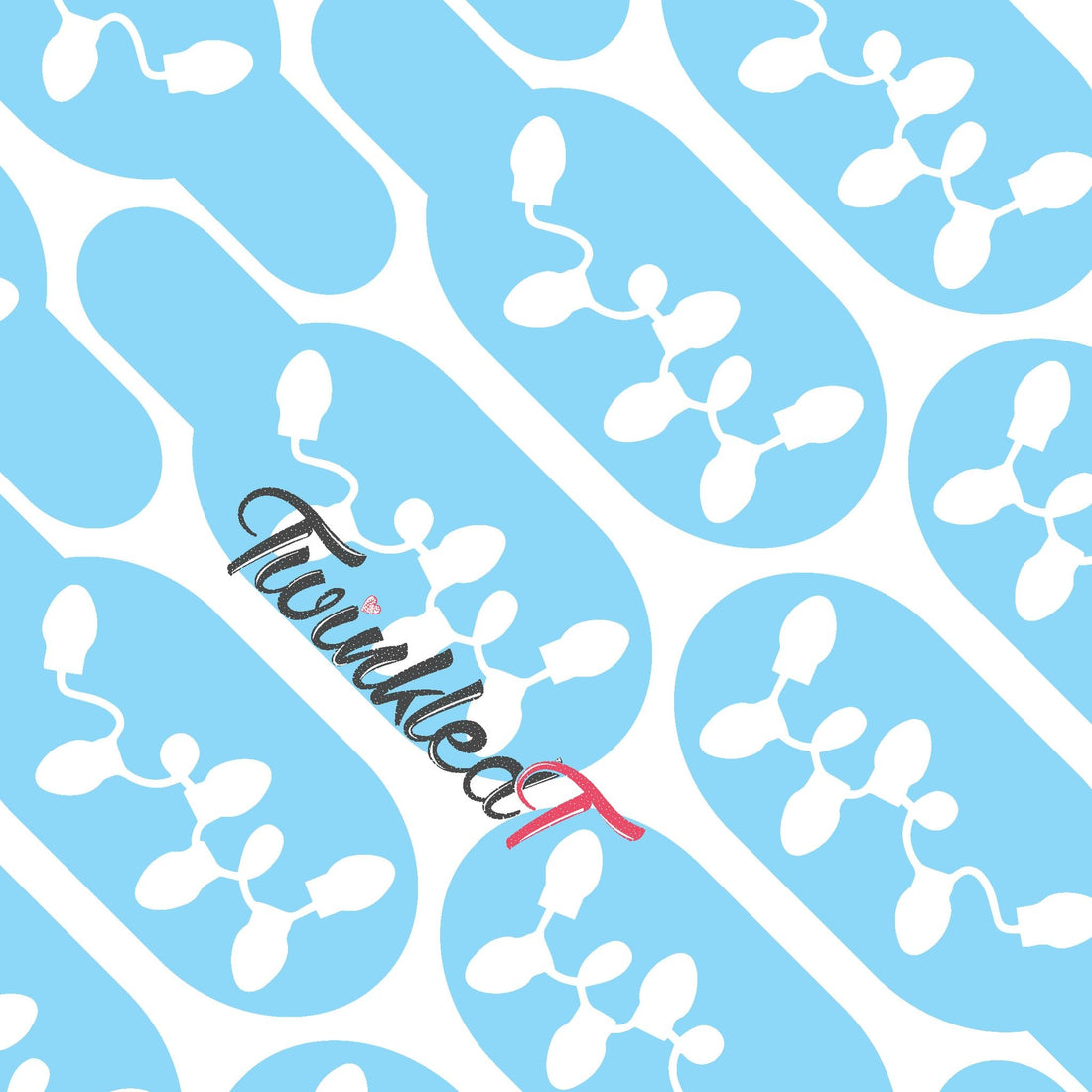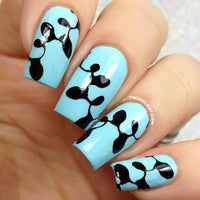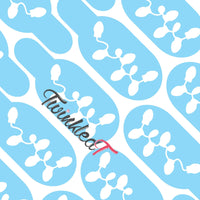 This sheet contains 23 stencils. You may use the remaining tape as decals. Please note, the strings are very thin, so we recommend using only the outer stencil to create the design as your nail. The strings will rip if you choose to use those are your stencils.
All nail vinyls are handmade by the Twinkled T sisters in Los Angeles, CA.
Directions
1. Begin by painting your choice of base polish onto your nails.
2. Once thoroughly dried, paint a coat of clear, fast-drying topcoat onto your nails.
3. Once thoroughly dried, use tweezers to lift nail vinyl off its sheet and place onto your nail.
4. Apply your second choice of polish over the nail vinyl.
5. While the nail polish is still wet, remove your nail vinyl from your nail.
6. Add a topcoat and show off your gorgeous new manicure!

Tips
- Your nail vinyl order will include a special Twinkled T packaging to take your nail vinyls on the go!
- Tips and tricks for using nail vinyls can be found here.
- Use tweezers to lift your vinyls. The oils of hands will remove the sticky residue from the vinyl.
- Remove the nail vinyl while the polish is still wet. Once the polish begins to dry, it will create a stringy and clumpy effect of polish when removing the vinyl.

Super easy to use and
Super easy to use and great designs! I absolutely loved them and would definitely recommend to a friend.
Great
as always very easy to use, i had a little trouble using it because it is a little to big for my nails I found that it was easier to use them on my mat and then transfer the design to the nails
Doesn't fit
I couldn't get them to work on my nails because the vinyls were too big for them. And no recommendations on how to use them
Love
I love everything I've bought!! Haven't been able to use my stuff yet but the quality and package and delivery everything is done sooooooo nice and smooth!! I'll continue to buy!!
Beautiful
By accident I might have picked the wrong one. I wanted the purple sleeve.. How can I go about buying that one? I will keep the one I got. I just need it before the 27 as my granddaughter will be here to pick up the gift. I will reorder the correct one.
Let customers speak for us