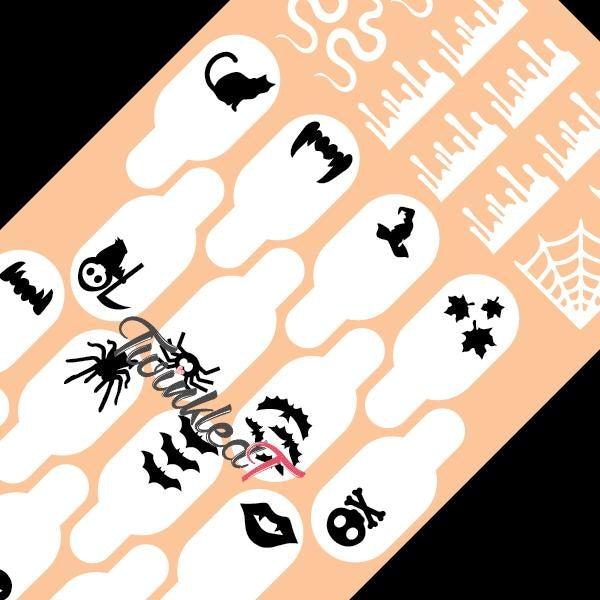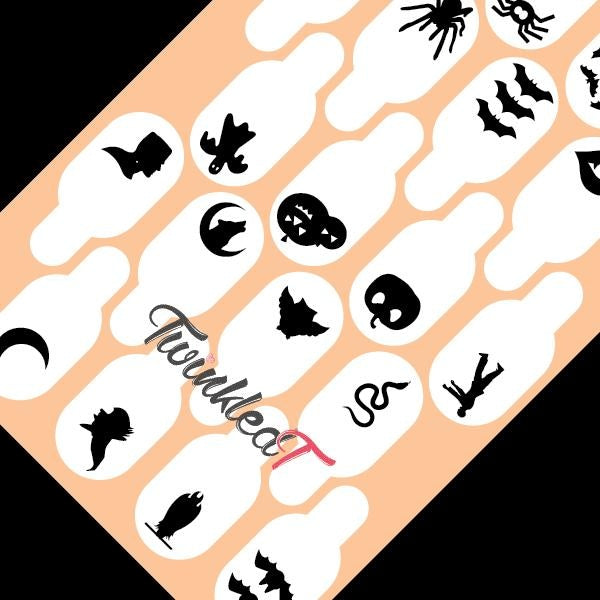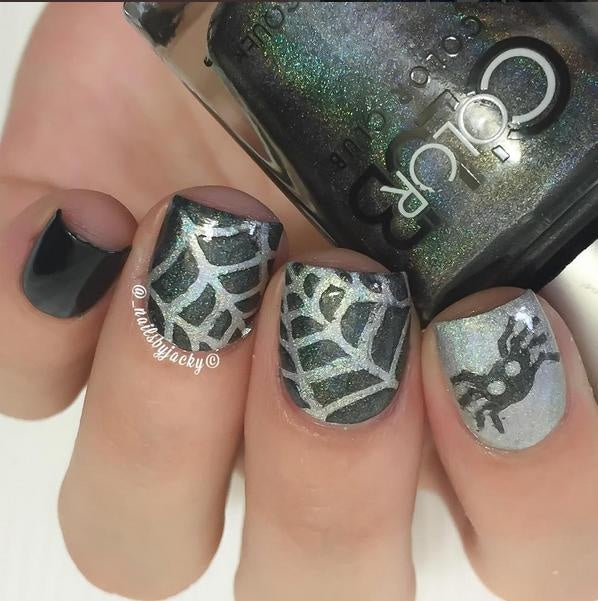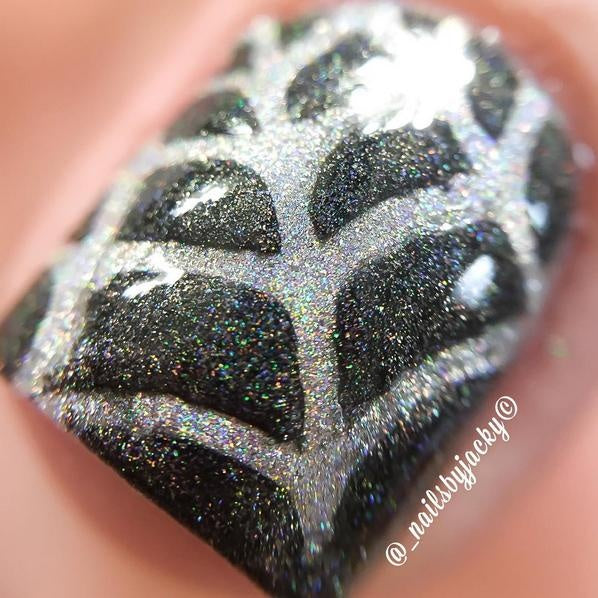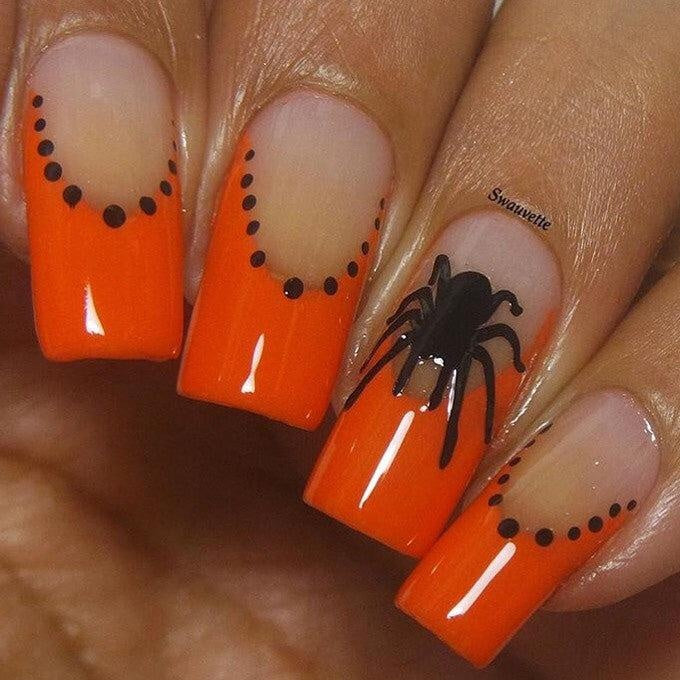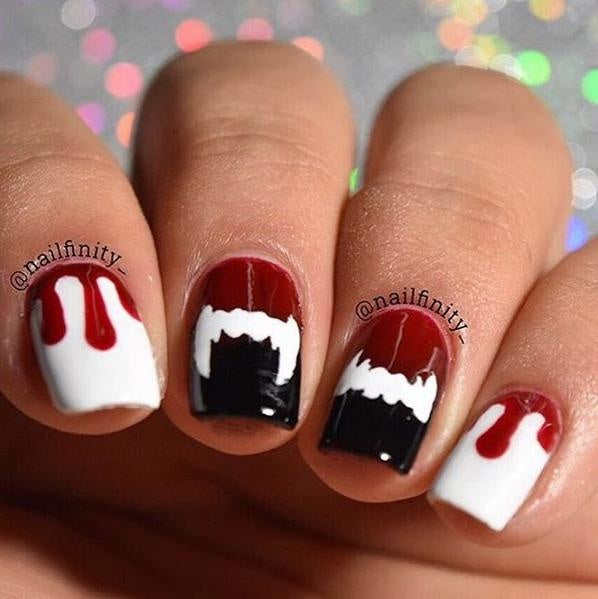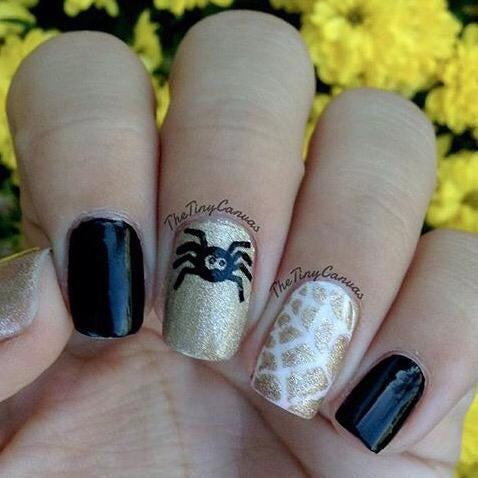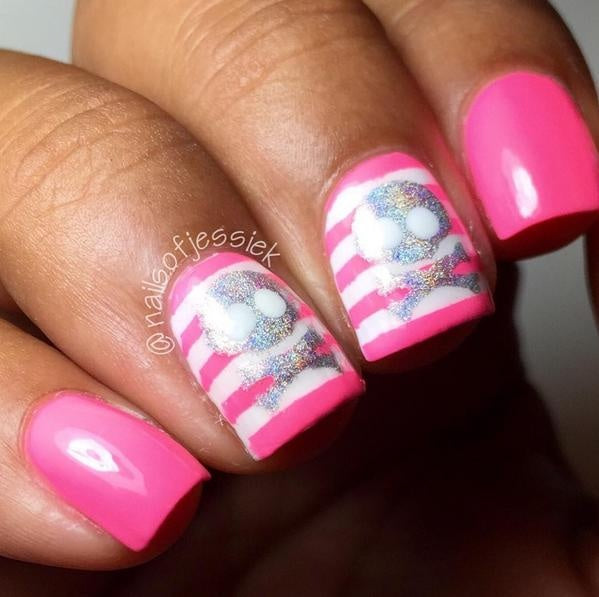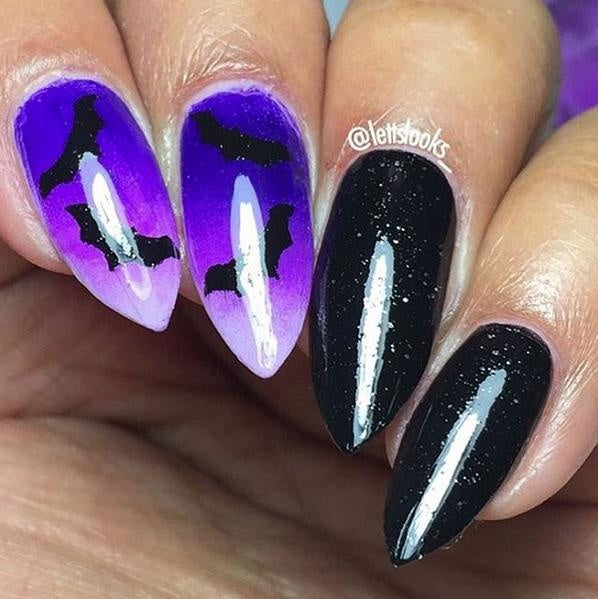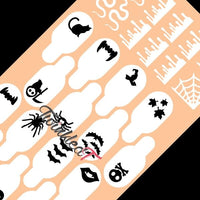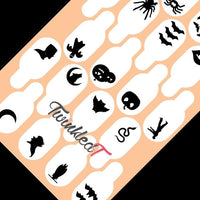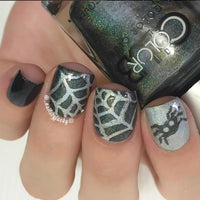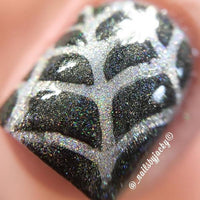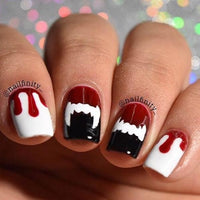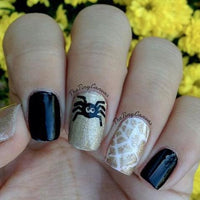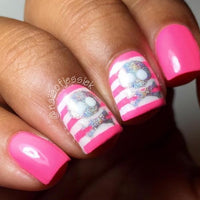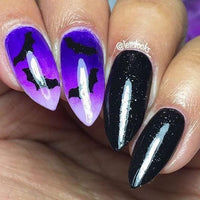 Spooky Variety Vinyl Sheet
The Spooky Sheet is packed with 24 Stencils and 30 Decals/Vinyls. It also includes paint drips, spiderwebs, and snakes! The sheet includes fun spooky vinyls such as bats, Frankenstein, the Grim Reaper, ghosts, spiders, witches, werewolves, skeletons, snakes, blood drips, spiderwebs, jack-o-lanterns, vampire teeth, and more!
All nail vinyls are handmade by the Twinkled T sisters in Los Angeles, CA.
Directions
1. Begin by painting your choice of base polish onto your nails.
2. Once thoroughly dried, paint a coat of clear, fast-drying topcoat onto your nails.
3. Once thoroughly dried, use tweezers to lift nail vinyl off its sheet and place onto your nail.
4. Apply your second choice of polish over the nail vinyl.
5. While the nail polish is still wet, remove your nail vinyl from your nail.
6. Add a topcoat and show off your gorgeous new manicure!

Tips
- Your nail vinyl order will include a special Twinkled T packaging to take your nail vinyls on the go!
- Tips and tricks for using nail vinyls can be found here.
- Use tweezers to lift your vinyls. The oils of hands will remove the sticky residue from the vinyl.
- Remove the nail vinyl while the polish is still wet. Once the polish begins to dry, it will create a stringy and clumpy effect of polish when removing the vinyl.


Video
Great product, great customer service
I was ecstatic to get my first order after seeing them a dozen or more times on my favorite youtube channels using them. I was also impressed by the personal touch that was taken to reach out after my now 2 orders to thank me for ordering. I'll certainly be buying more of these when I run out!
Great for the Holiday
Loved the variety in this sheet. As someone who celebrates Halloween all month long it was nice to plan out a couple different nail looks without having to buy more than one vinyl sheet!
Cute but expensive
Mmm I think this is a bit expensive for what came in it the 4$ ones have about the same quantity in them if not the same it's cute I like them I haven't use them yet they just came in some of them came messed up tho :( they had like pieces peeled off I will continue to buy from here just most likely not this set of vinyles because of the price and little quantity for the price they shipped very fast though and I'm happy about that
Let customers speak for us