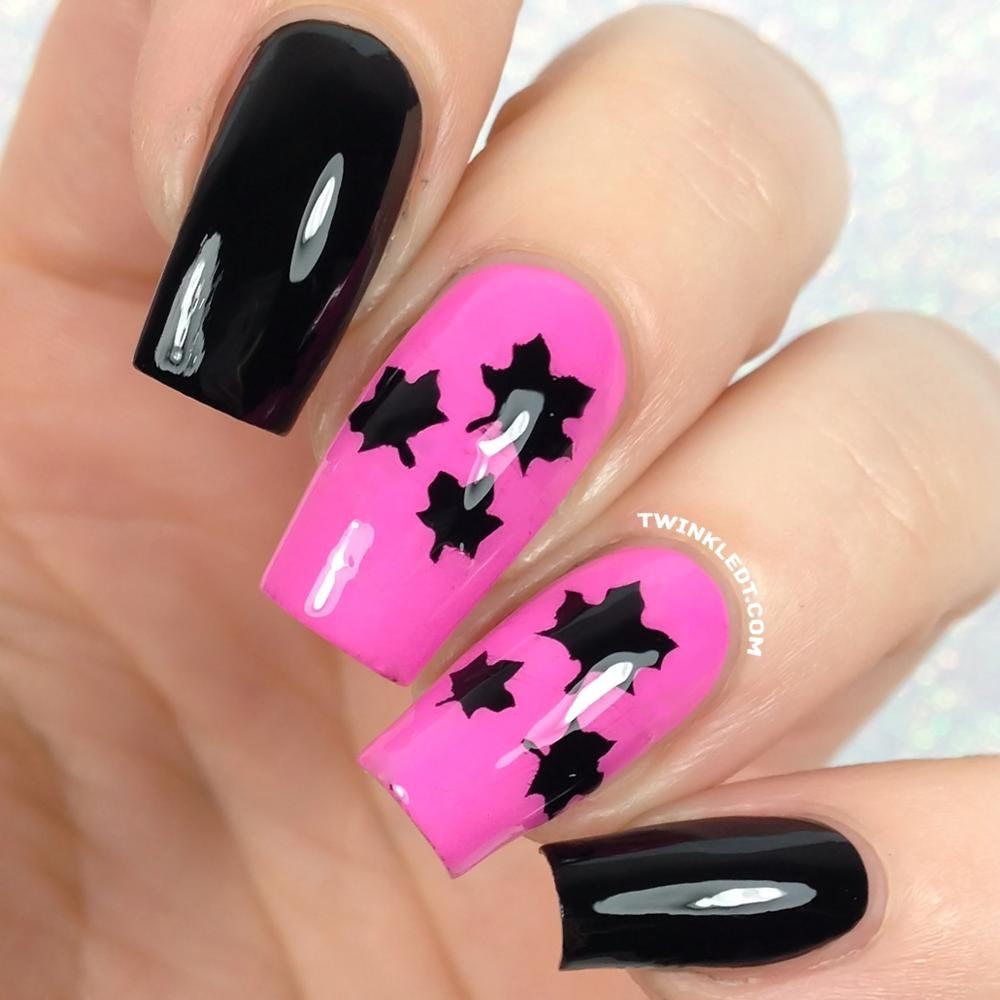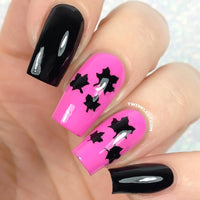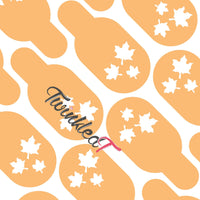 This sheet contains 24 decals and 24 stencils.
All nail vinyls are handmade by the Twinkled T sisters in Los Angeles, CA.
Directions
1. Begin by painting your choice of base polish onto your nails.
2. Once thoroughly dried, paint a coat of clear, fast-drying topcoat onto your nails.
3. Once thoroughly dried, use tweezers to lift nail vinyl off its sheet and place onto your nail.
4. Apply your second choice of polish over the nail vinyl.
5. While the nail polish is still wet, remove your nail vinyl from your nail.
6. Add a topcoat and show off your gorgeous new manicure!

Tips
- Your nail vinyl order will include a special Twinkled T packaging to take your nail vinyls on the go!
- Tips and tricks for using nail vinyls can be found here.
- Use tweezers to lift your vinyls. The oils of hands will remove the sticky residue from the vinyl.
- Remove the nail vinyl while the polish is still wet. Once the polish begins to dry, it will create a stringy and clumpy effect of polish when removing the vinyl.

Pretty but Tricky
Using them as a stencil is difficult, and takes some tries to get to work correctly. It's a lot easier to use the leaves as a sticker, although I'd recommend at least two top coats to make sure they don't stick up on the edges. I had the most success using them as stickers if I applied them BEFORE the polish was completely dry (at about half the time I usually set for being dry) so it was slightly tacky when I put them on, then two top coats after that. I'm still working to get them to come out good as a stencil, but another review recommended a thinner polish so I'm going to try that next. If you use a thicker polish they don't quite look right. (Using a silver OPI polish two of the leaves came out okay but the smallest is a bit of a blob. Luxy by ORLY didn't work at all, they're vaguely leaf shapes blobs.) I'm glad these aren't my first nail vinyls, so I know it's just user error and now how all vinyls come out.
Great purchase
I am so happy with the vinyls they are beautiful and so easy to use
Beautiful Vinyls
Super easy to use, and made for a perfect fall manicure!
Lovely 🍁
The vinyls were a pleasure to use and are perfect for fall. easy to apply and remove and in a variety of placements so I could pick different configurations easily.
Let customers speak for us