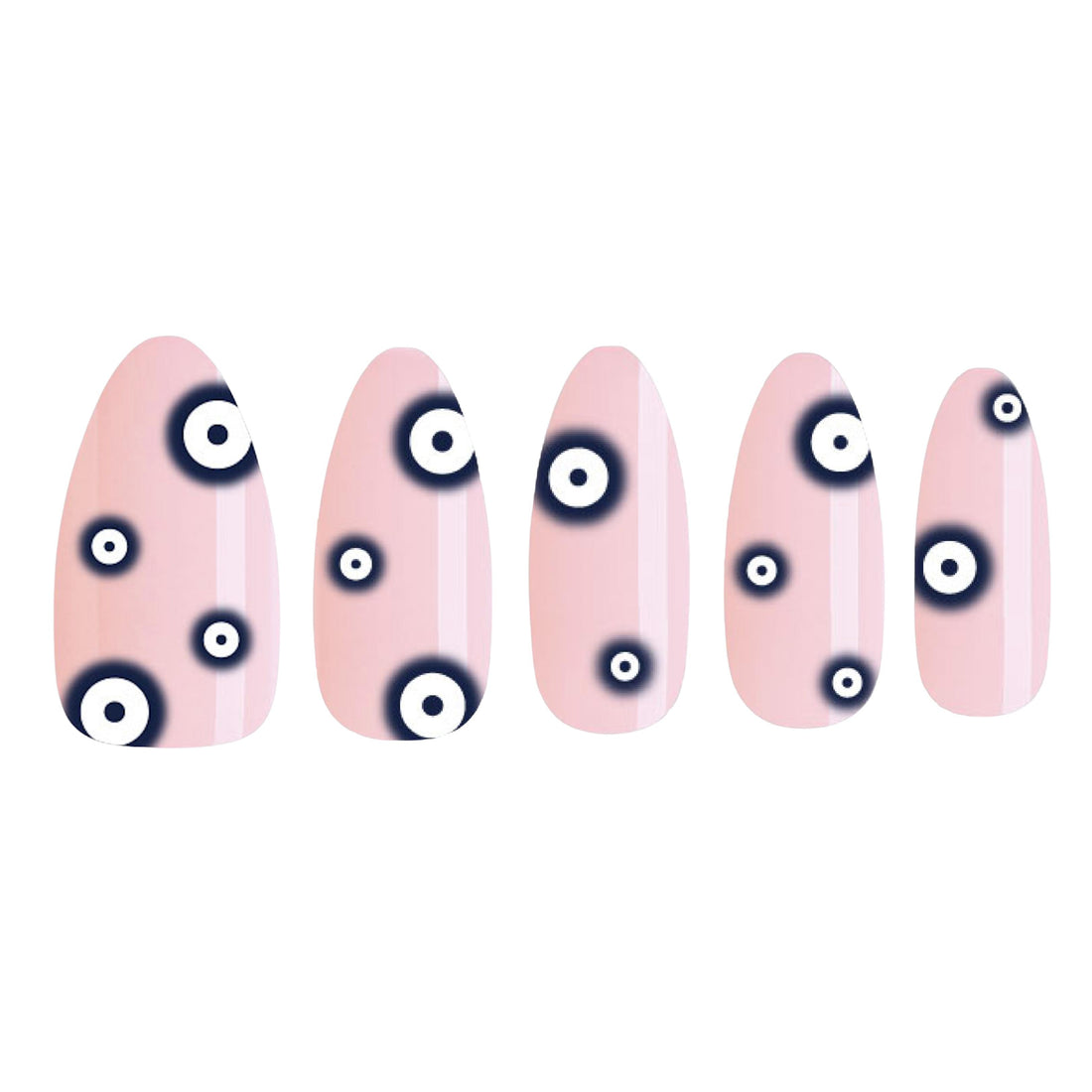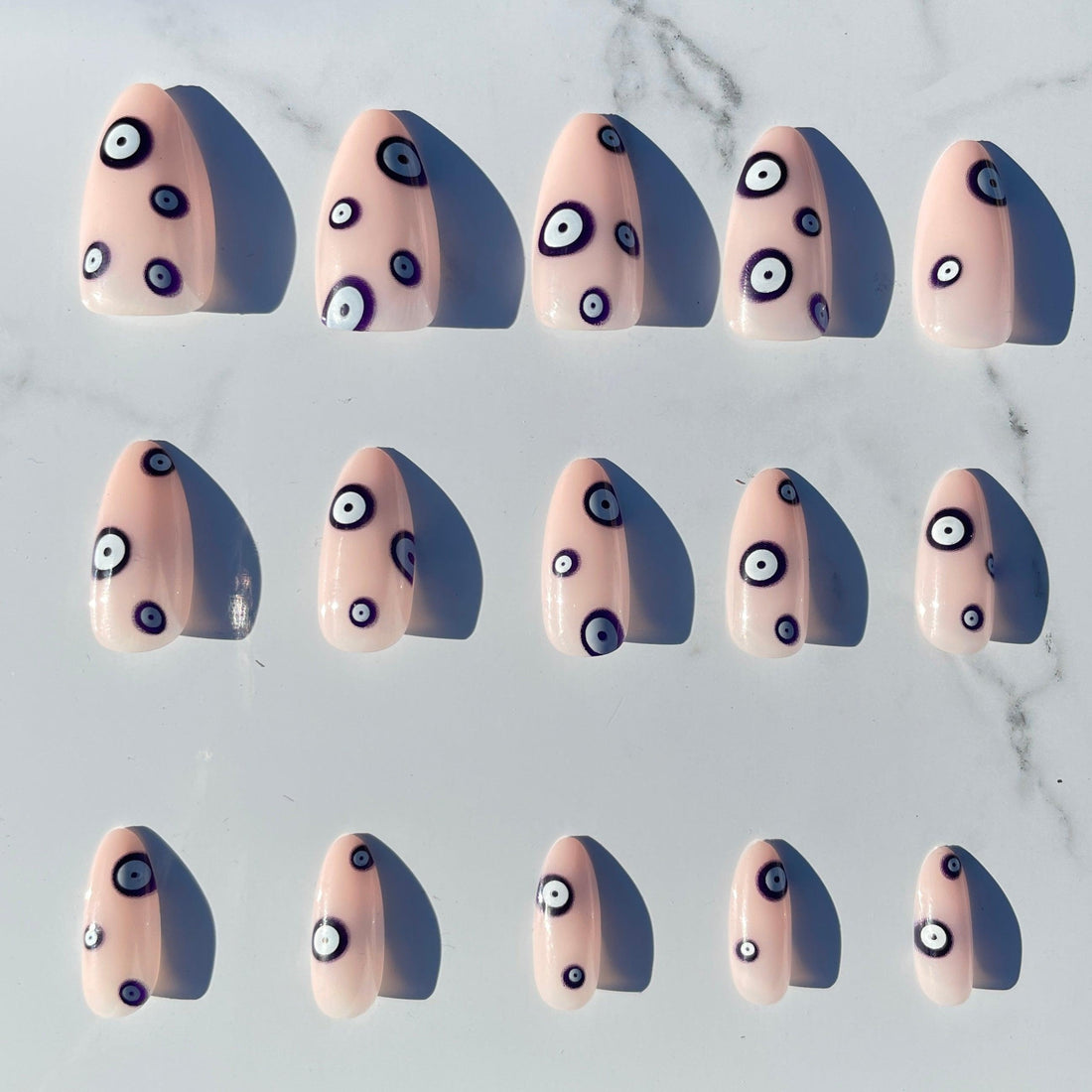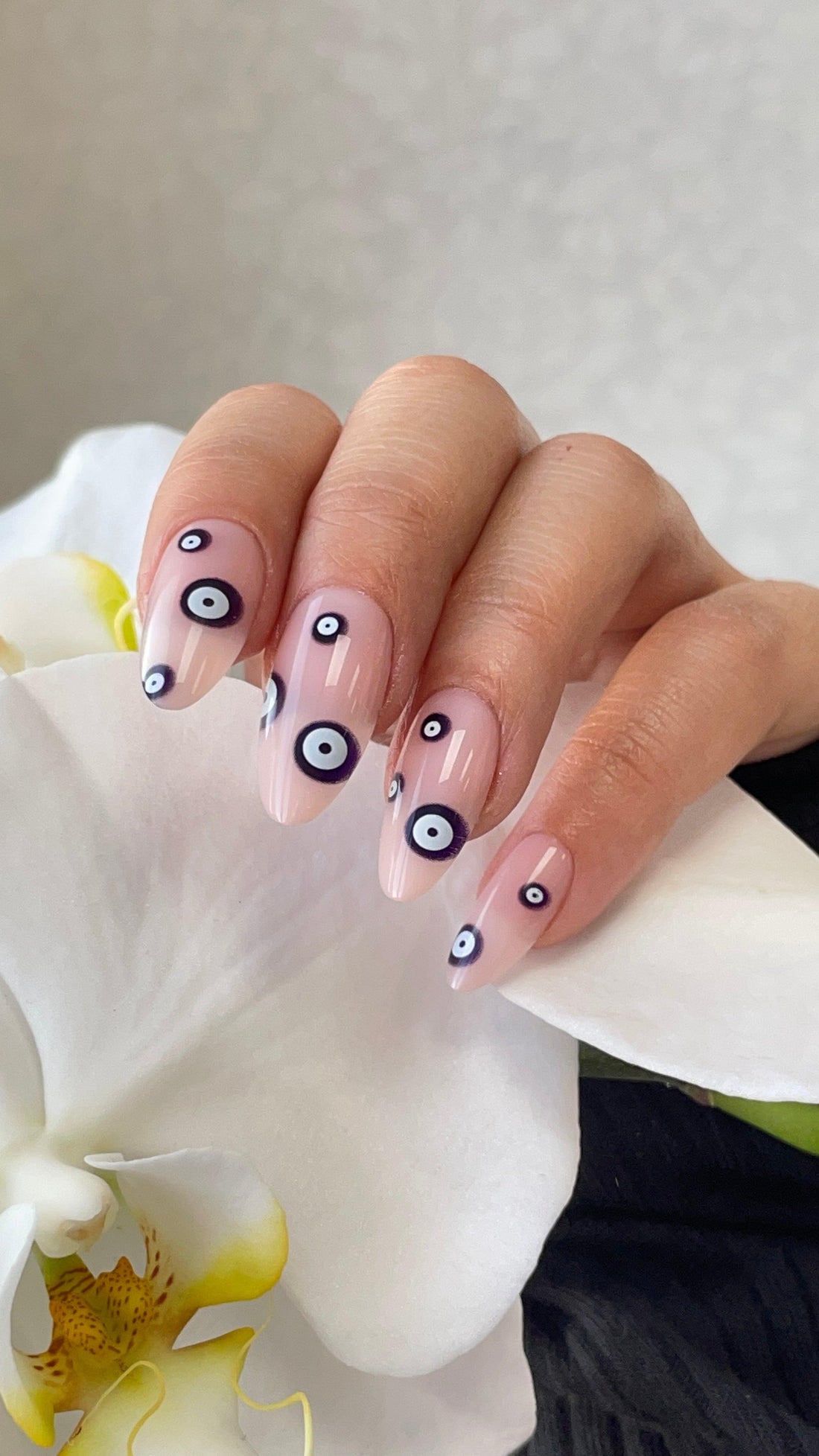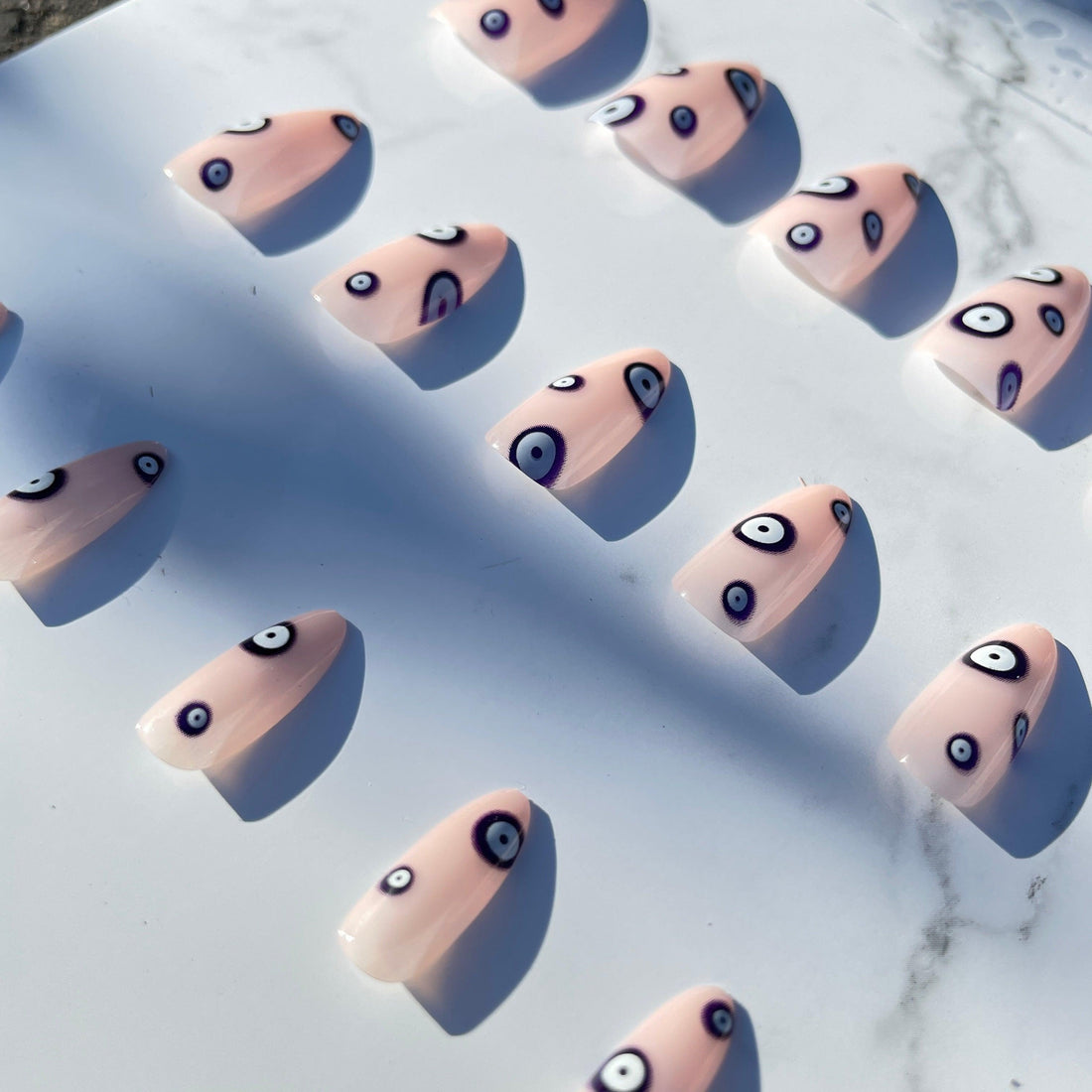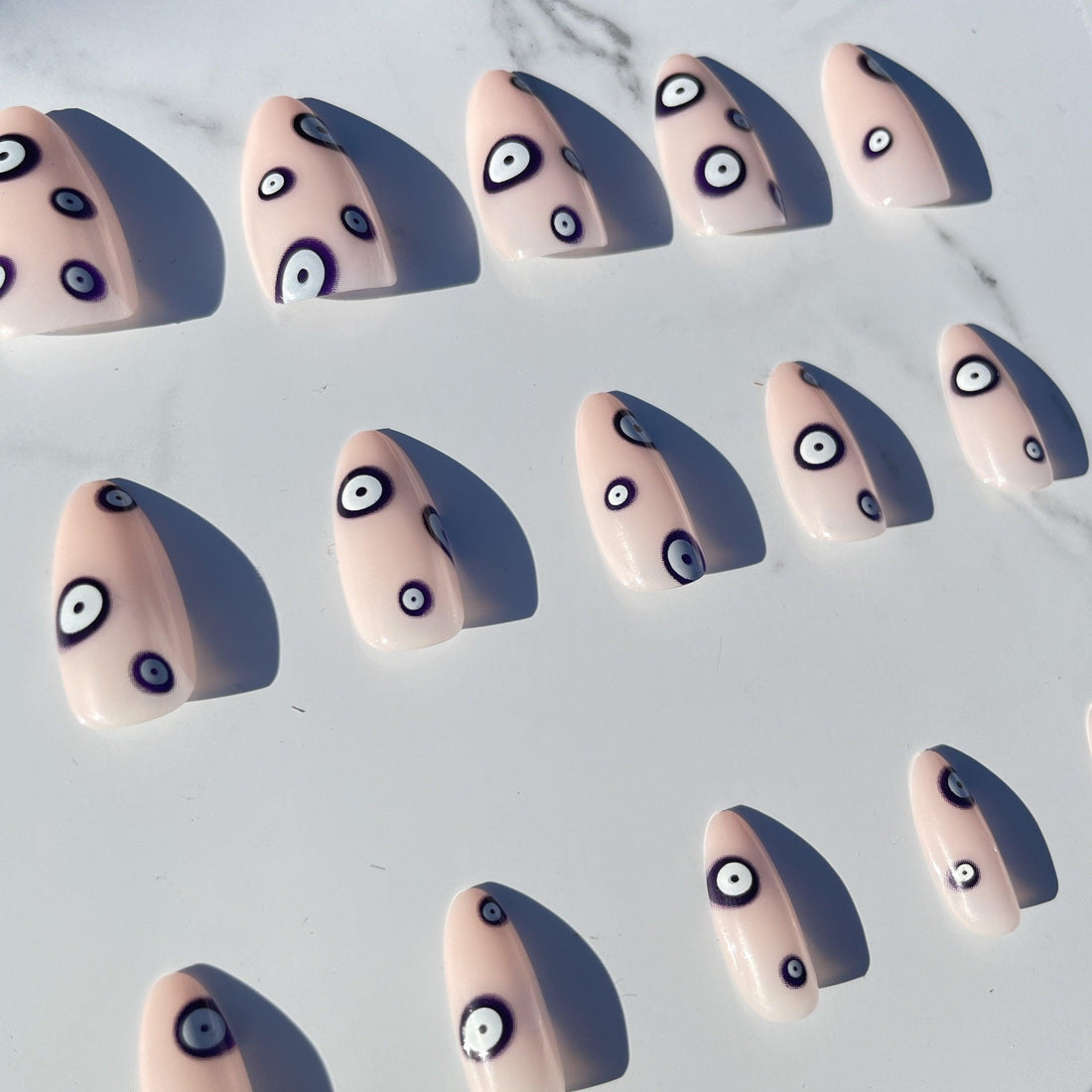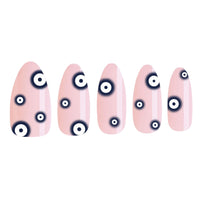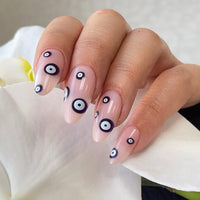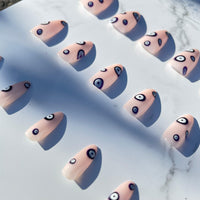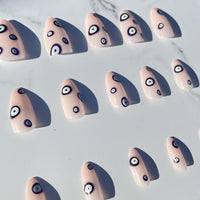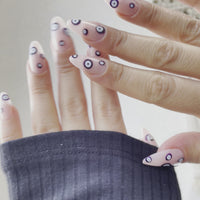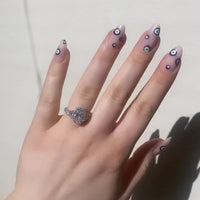 The No Evil Energy Press Ons were my personal favorite to design. As soon as I was born, my mother attached an evil eye brooch to my onesie. Relatives from all over the world would send evil eye bracelets and necklaces to us growing up. It may be a superstitious symbol to some, but in most cultures, the evil eye is truly believed to ward off all negative energy.

Almond shape in medium length
Mix & match the No Evil Energy Press ons with our My Only Vice Press Ons.
About
The Twinkled T Stay Pressed line was tested over the span of a year for durability and wear-ability. With proper care, the Stay Pressed press ons will last 2 weeks of wear. Use our Premium Nippers to clip or Glass Files to shape the press ons into your desired shape.

Package includes glue & a file.

30 nails in 15 different sizes for the perfect fit
Designed with material to look like a fresh acrylic set
Less than 5 minute application
Video
Really durable I enjoy this shop so far.
Absolutely love them!
They're so cute and are so DURABLE! 💞💞
So strong!!
I wore these for about 2 weeks before I took them off. They were absolutely gorgeous and got a ton of compliments. I tore boxes open, washed dishes and had a ton of moments where a normal fake nail would have flown off but these stuck right on. So amazed by the quality of both the nails and the glue.
Let customers speak for us