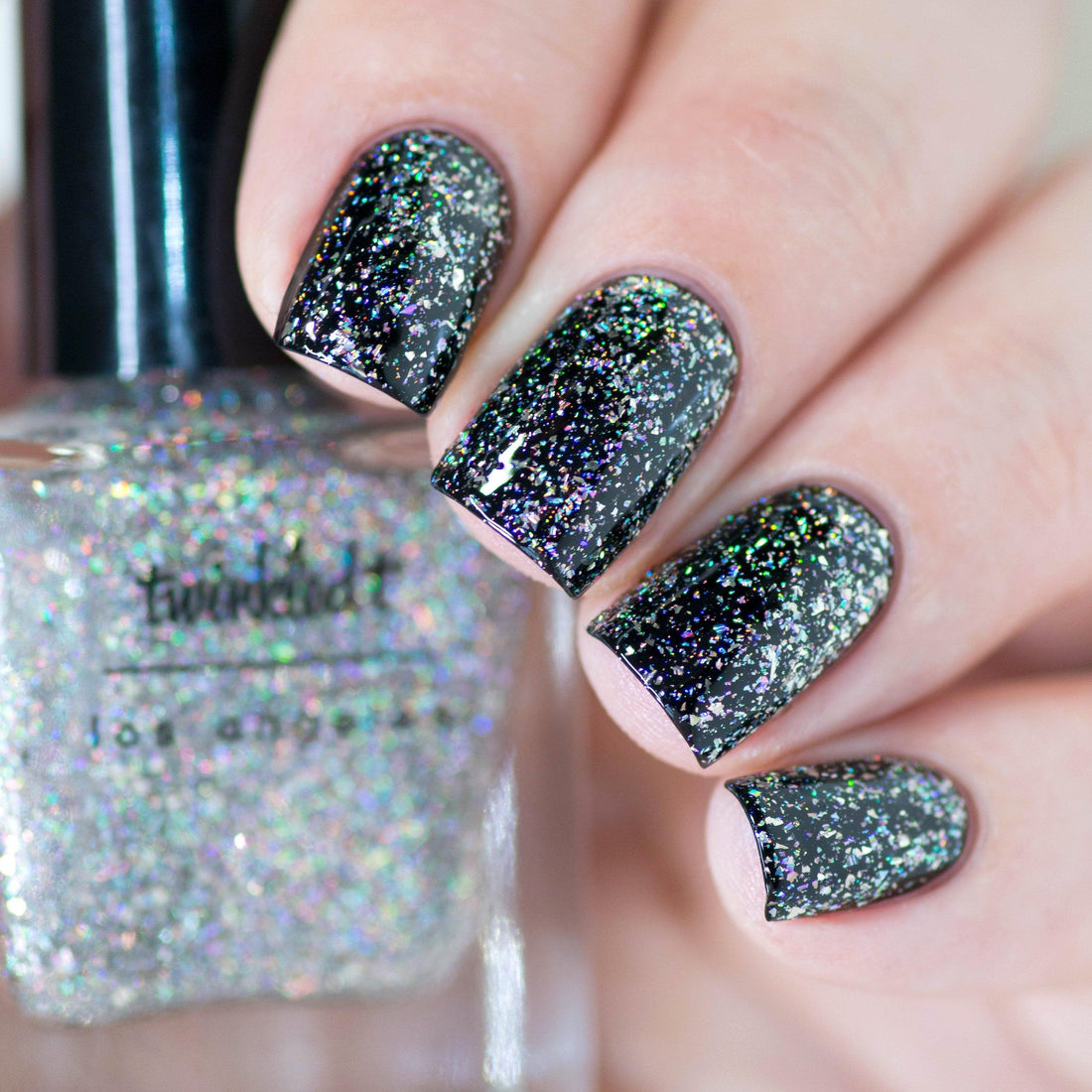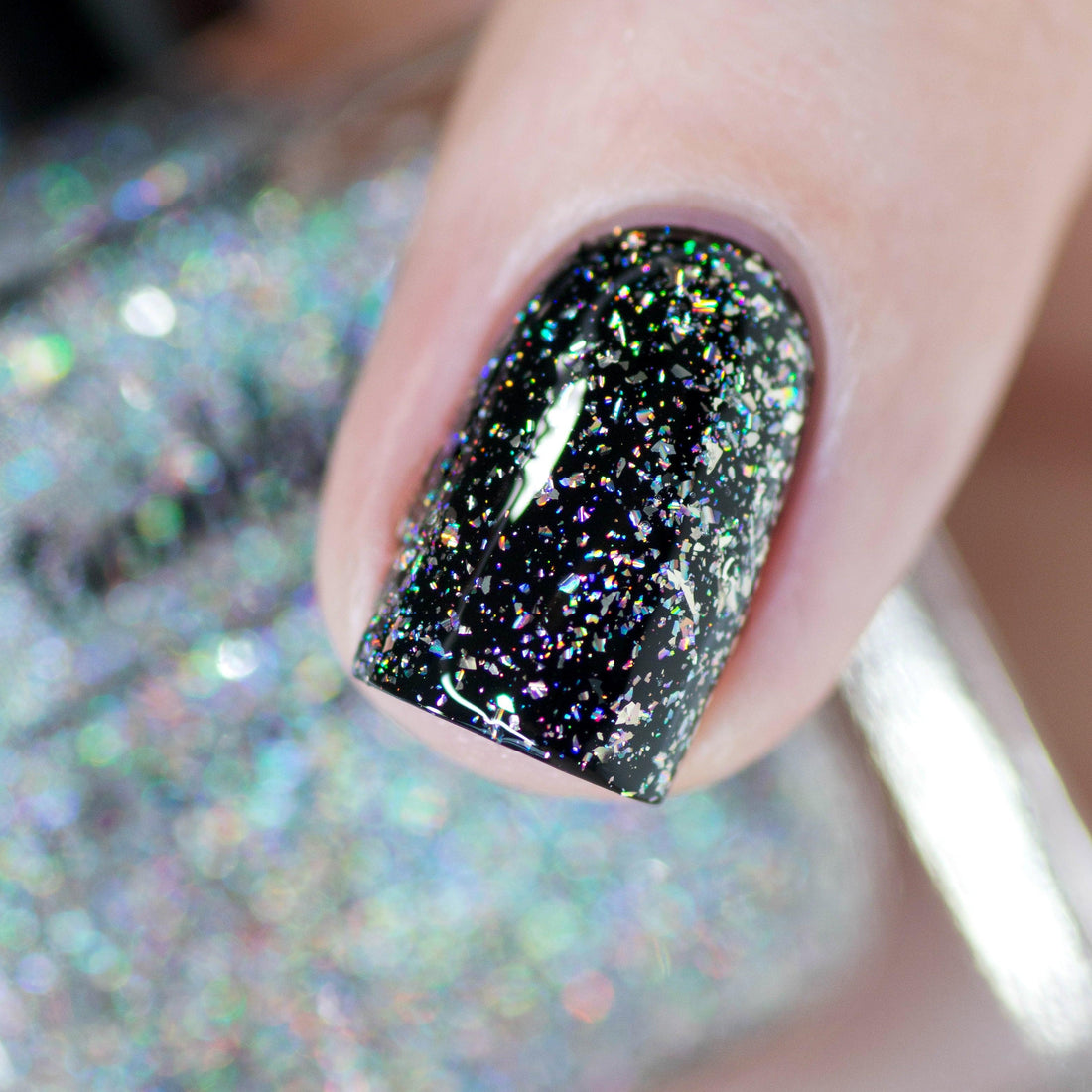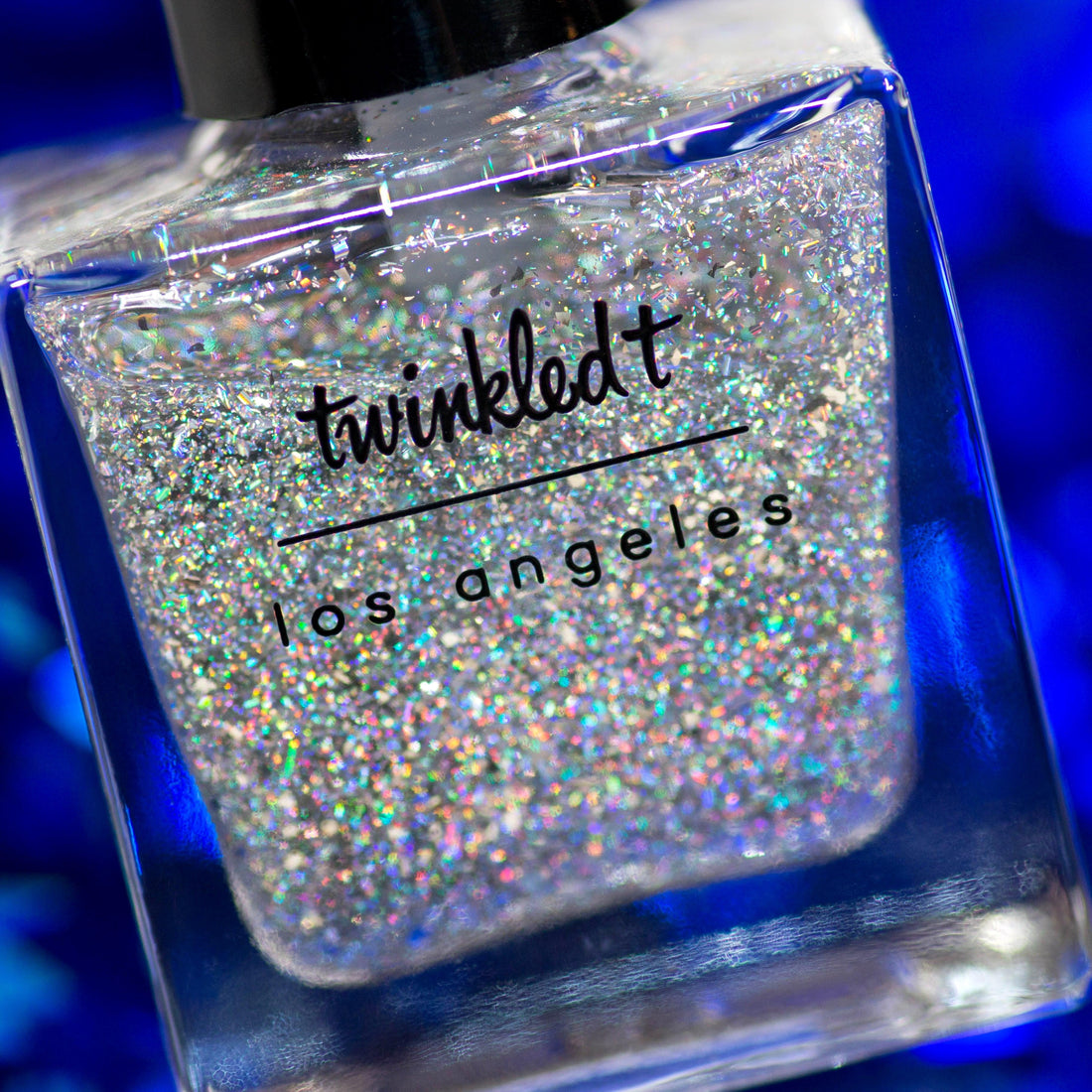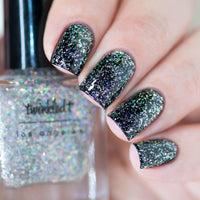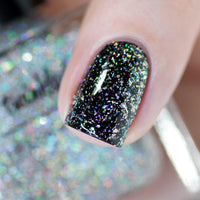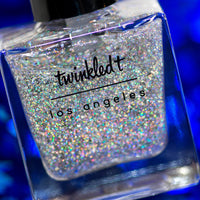 Photos shown are 1 coat over black polish. 10 mL bottle 
An immediate fan favorite, Holo Lightning really brings the electricity to your manicure. Filled with top quality holographic flakes ranging from large pieces to tiny flecks, the dimension the flakes bring to your manicure is unreal!


Twinkled T Nail Polishes are hand-poured and packaged in Los Angeles by yours truly. They are created with ultimate care and quality in mind. Polishes are meticulously curated in small batches to ensure maximum holo payout in each swipe.
Each polish is vegan, cruelty free, and 10-FREE. Dozens of holographic flakes, powders, and glitters were tested for effectiveness and durability before reaching this special, perfect polish suited to make any manicure pop.
As a duo who began Twinkled T for a love of all things that twinkle, we made certain every polish will fill all your wildest sparkling dreams. Only 100 bottles of each color will be released at a time to guarantee excellency.
Video
Disappointing
This holo flakie topper is cut with plain non holo silver flakes and that wasn't mentioned at all in the description. If I had known this, I wouldn't have bought it.
Maybe I got a bad batch, cause there also isn't a mixing ball in the bottle either. (A mixing ball also wasn't mentioned, so I'm not bothered about that.)
I gave it a 3 because the holo flakes that are in here is very holo, very nice flare.
I like the rectangular bottle shape and the wide brush. And when it dries, it doesn't feel textured.
AMAZING POLISH
Loved this will def recommend ! And prob get another as a back up 😉
Let customers speak for us