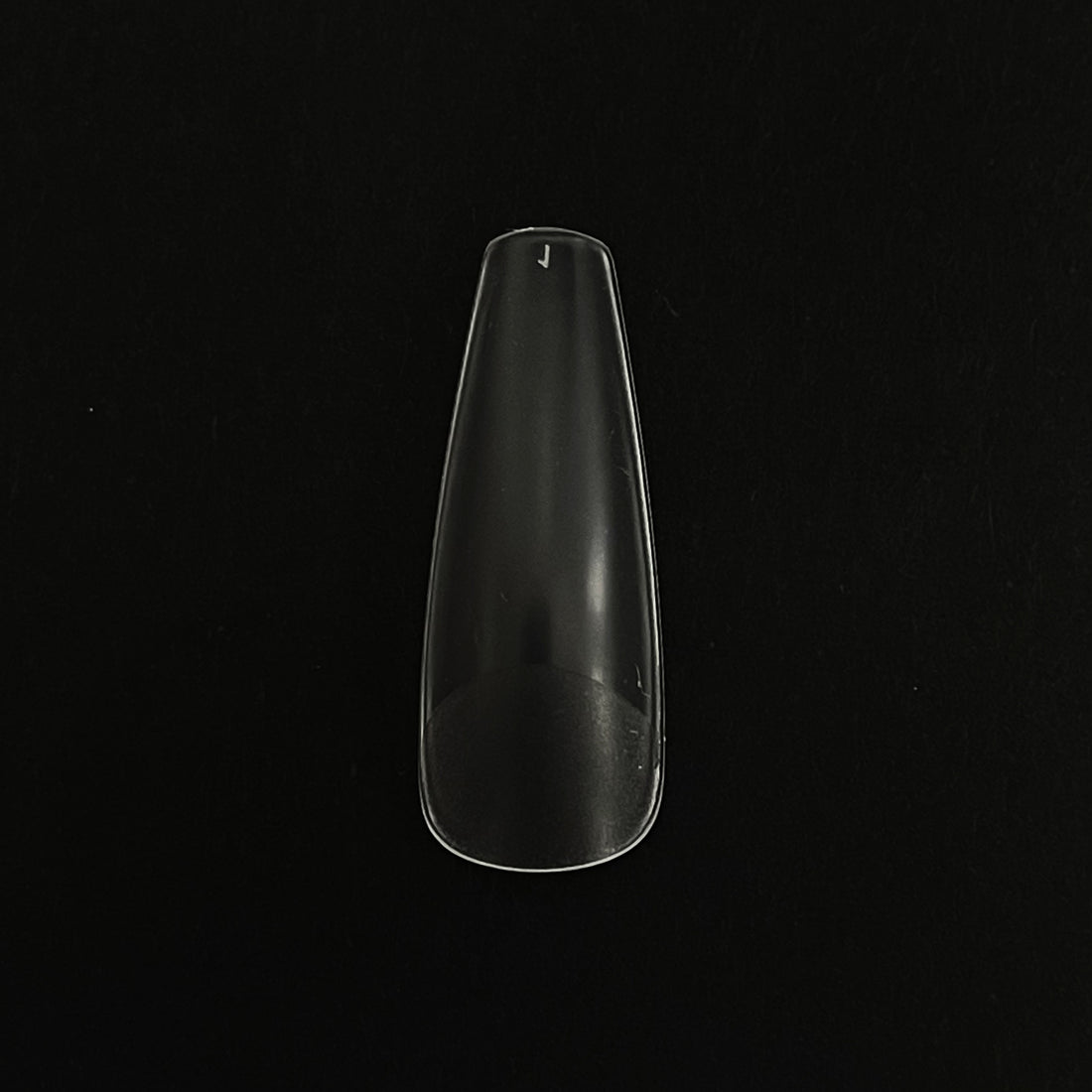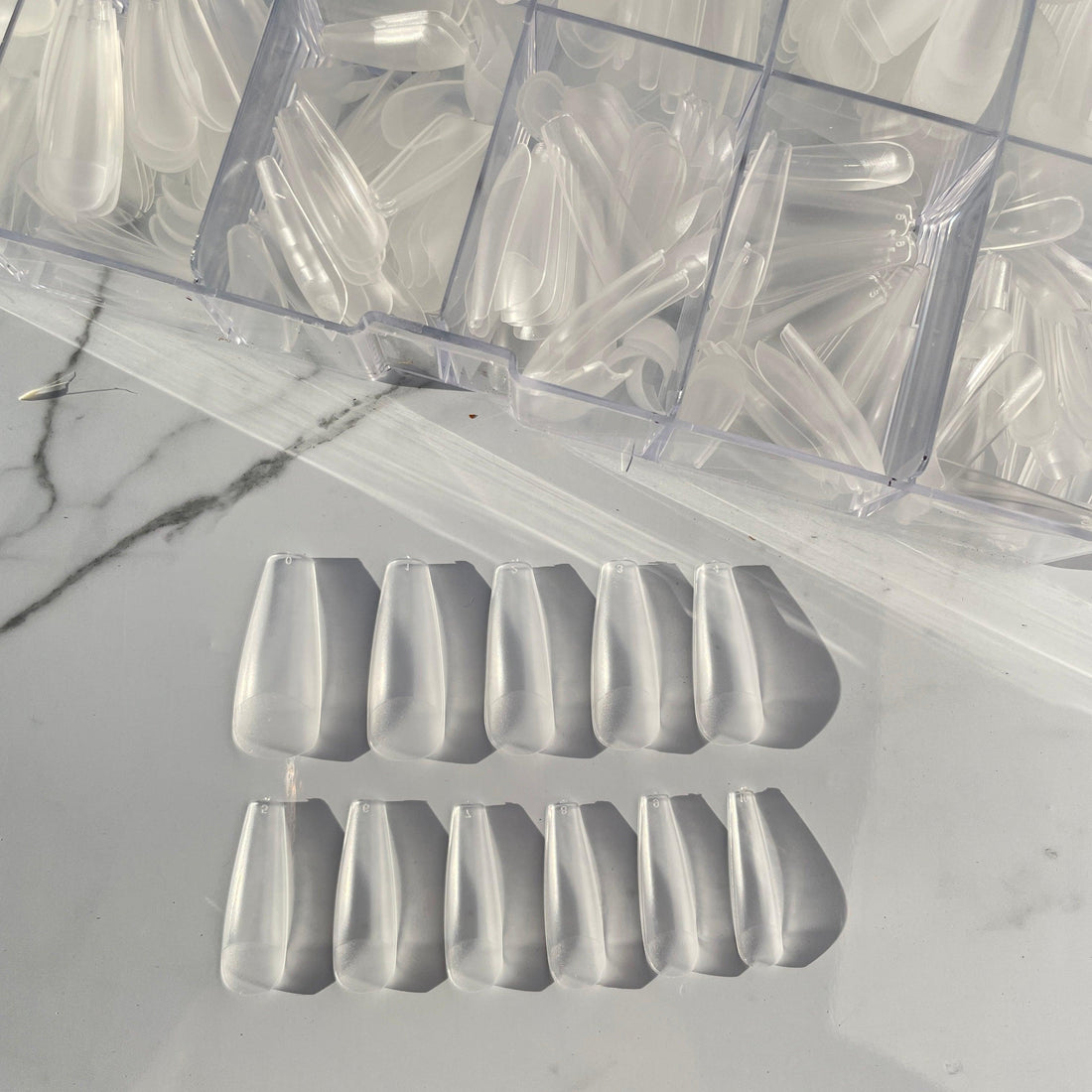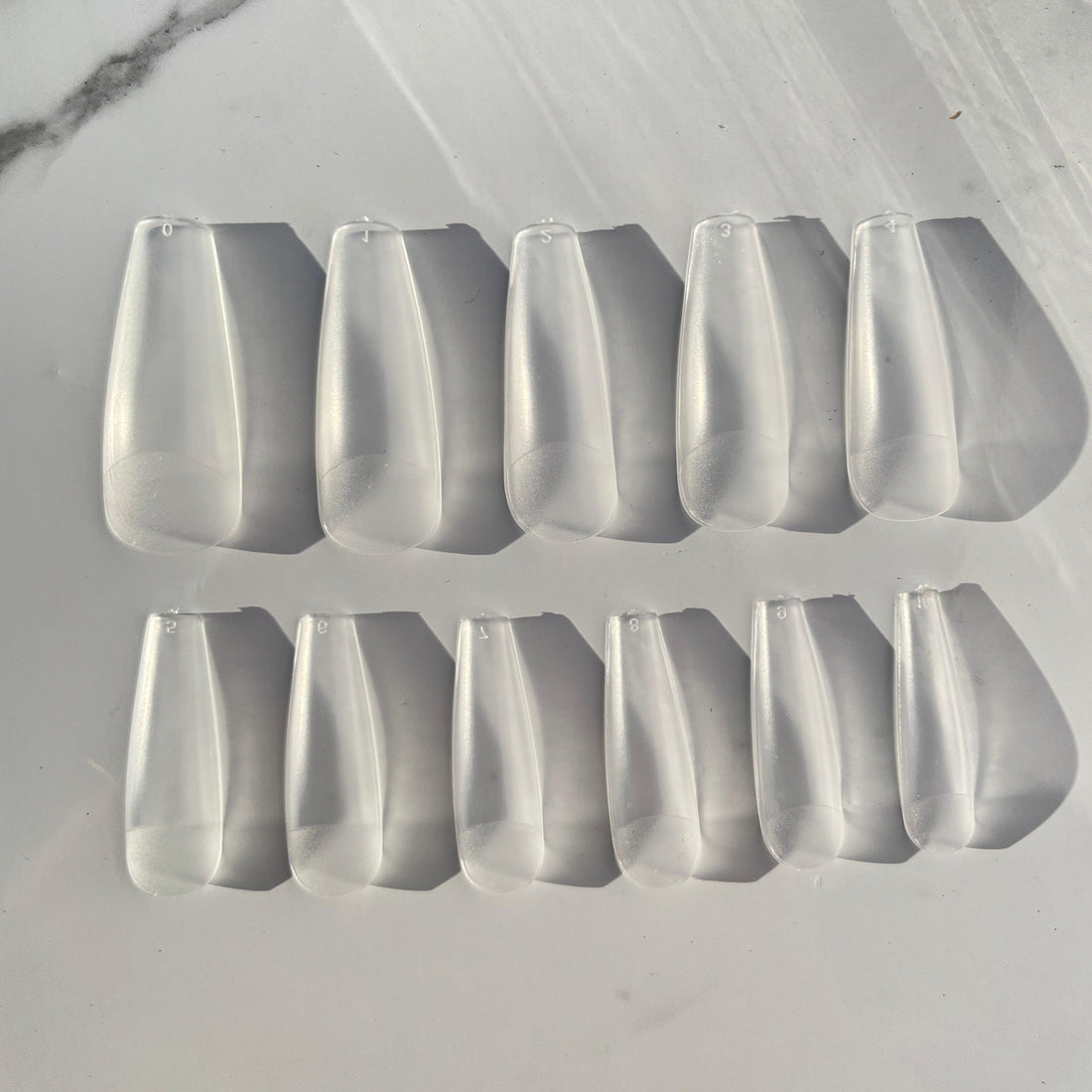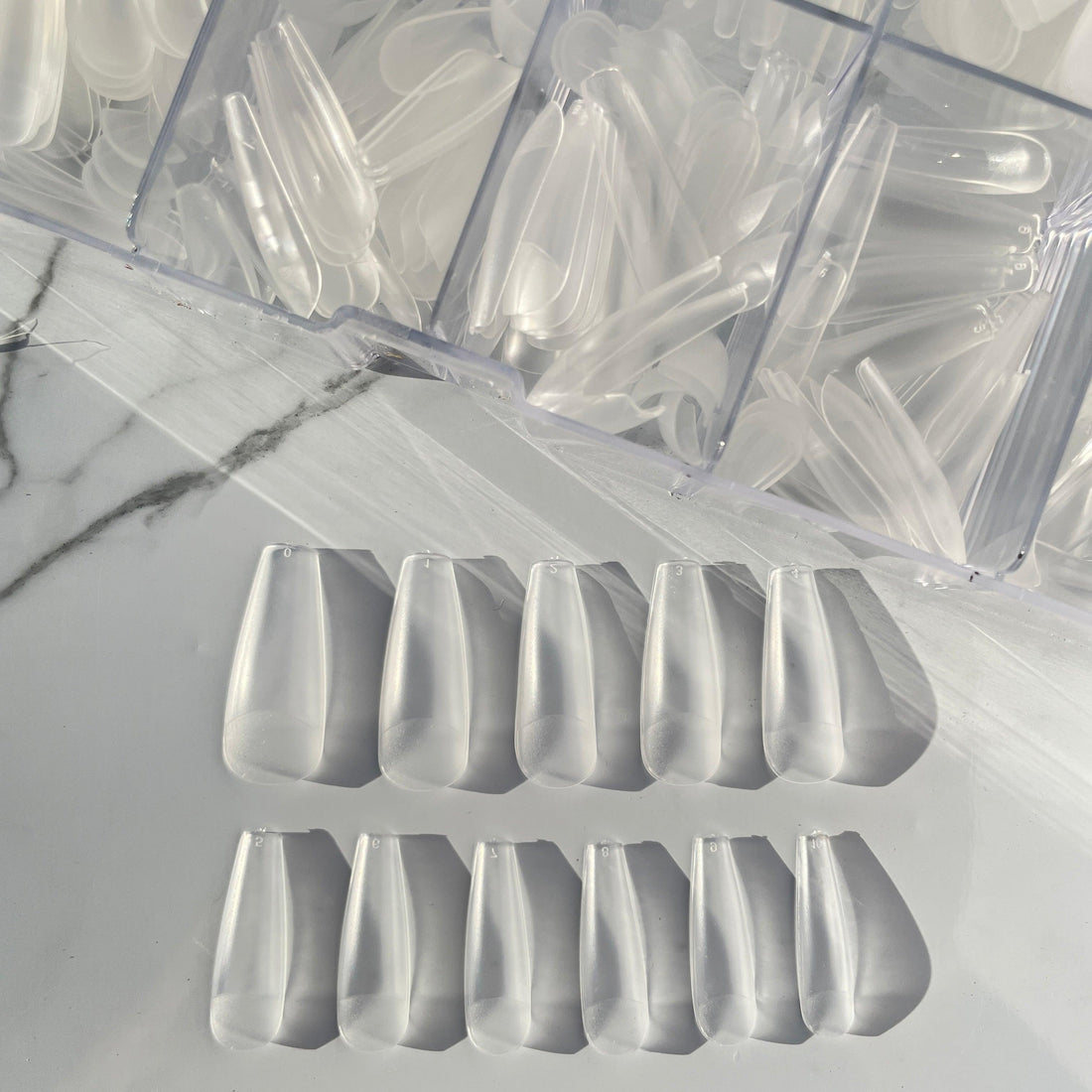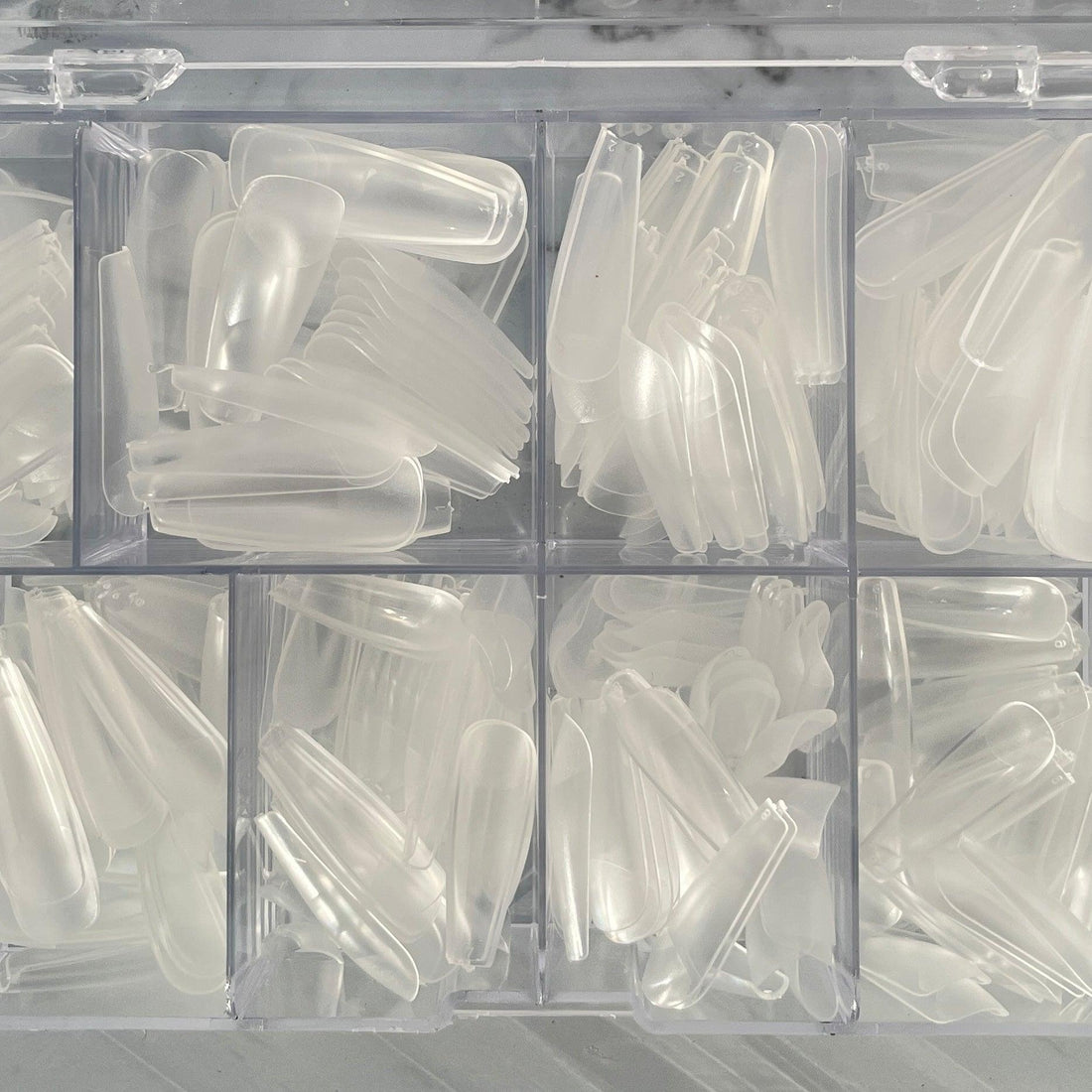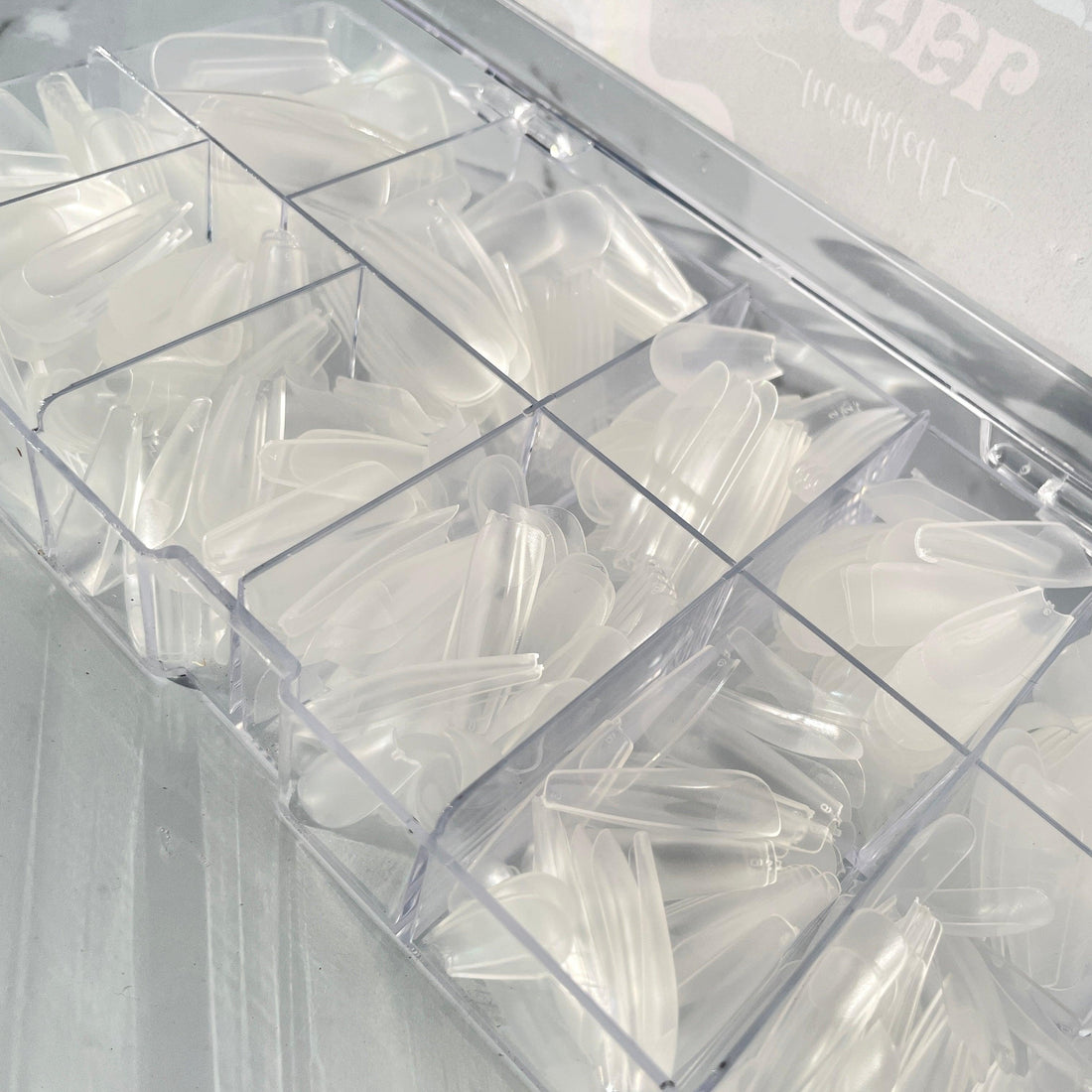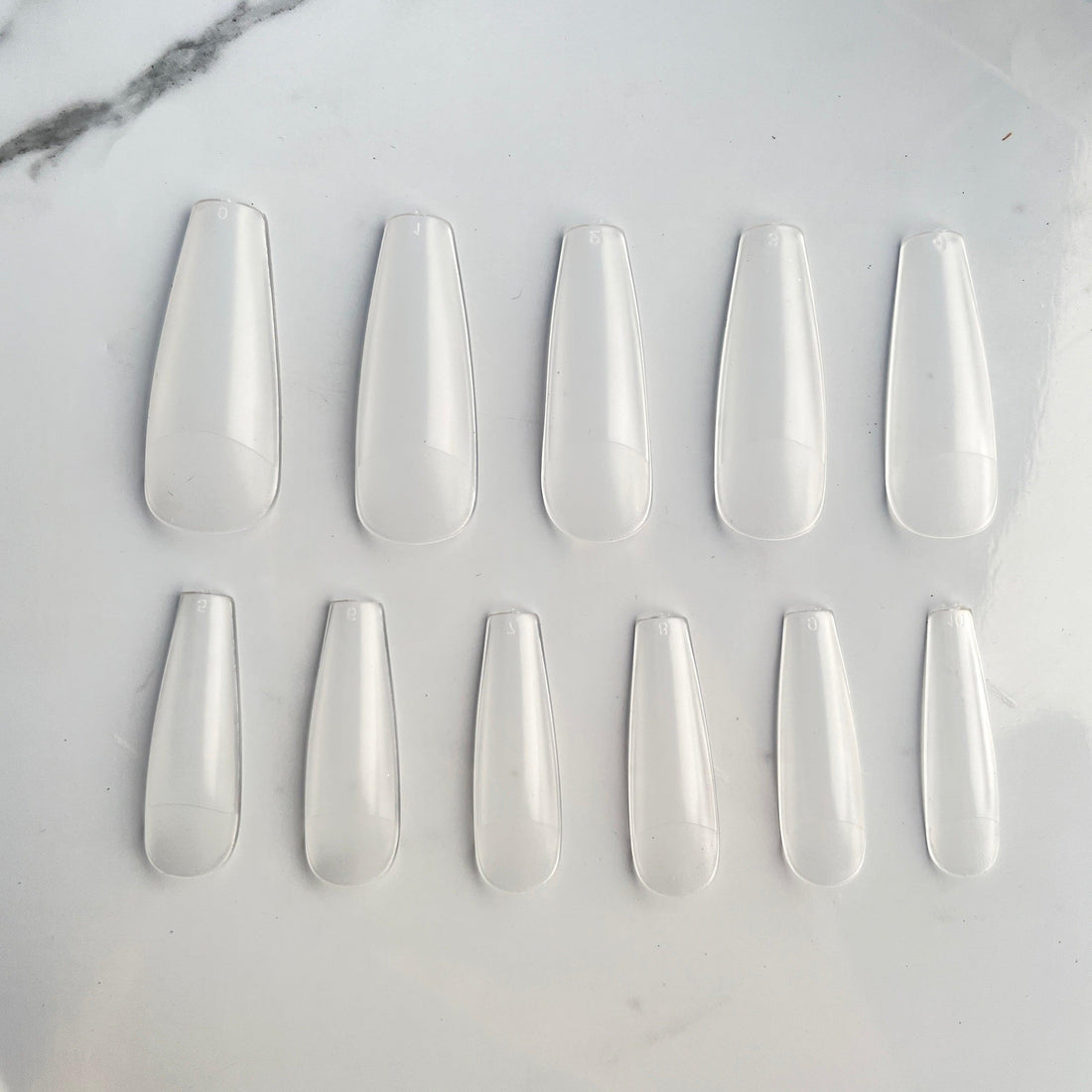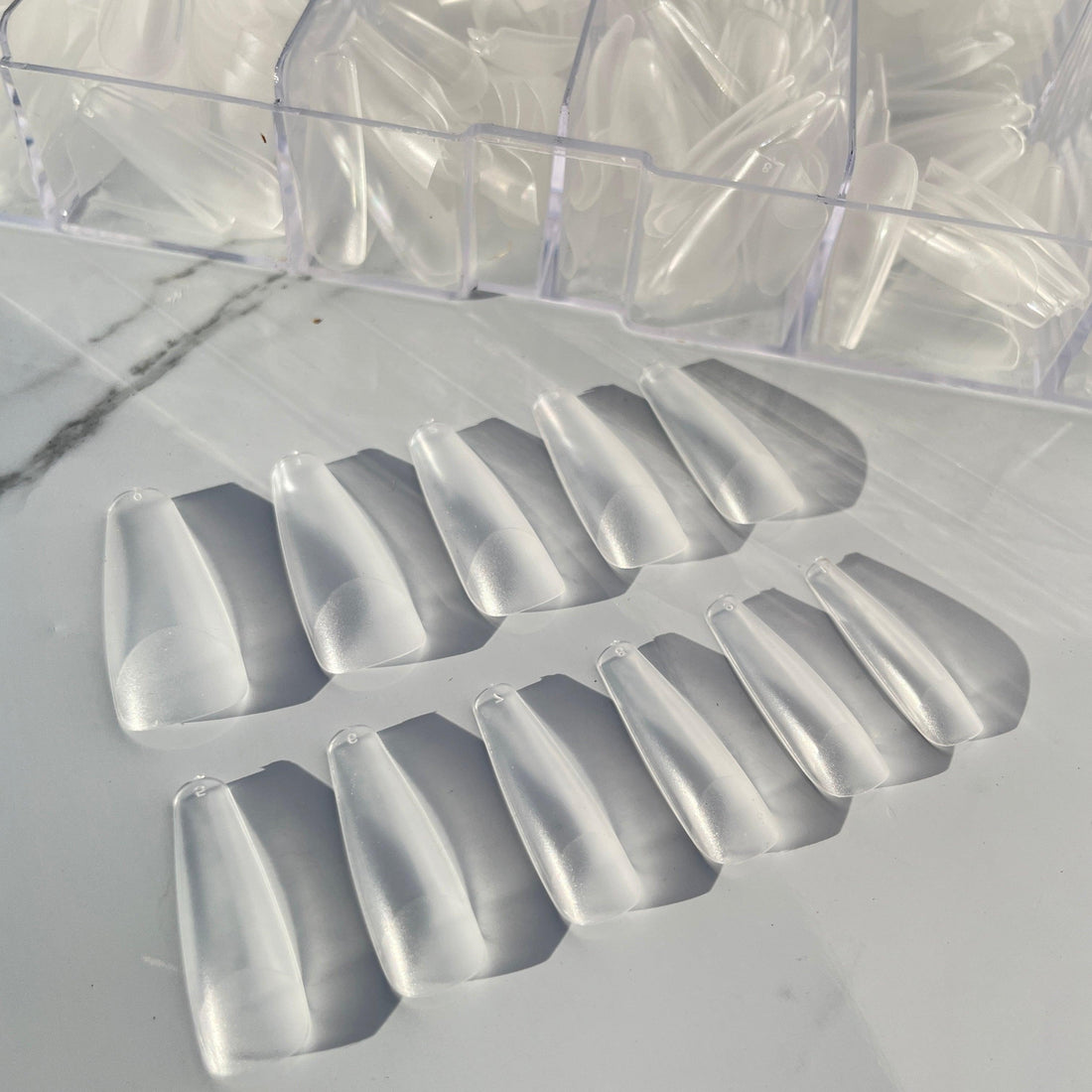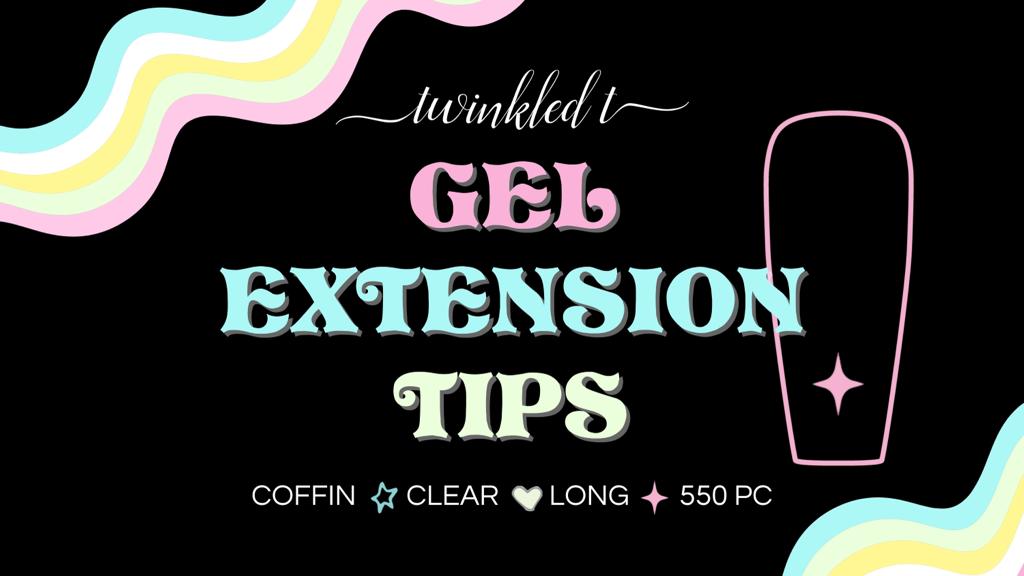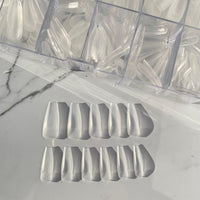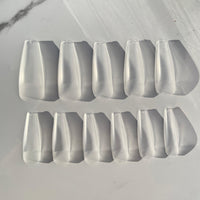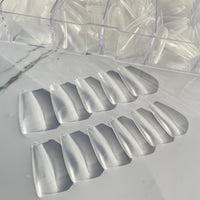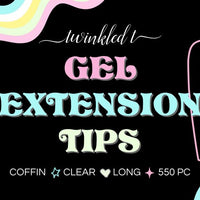 Gel Extension Tips - Coffin ♥︎ Clear ♥︎ Long
Twinkled T Gel Extension Tips are super special in the most unique ways! The underside of the tips have a frosted surface that offers more friction and allows the tips to be applied more firmly on top of the natural nail. Buffing the underside of your tips is unnecessary with these! Twinkled T's Gel Extensions are made of acrylic. When the tips are bent, they bounce back and leave little to no trace behind.

Gel Extensions are not press on nails. Applying them with our press on glue will not suffice. Gel Extensions should be applied using our Base-ically Base Coat.
Highlights
This cream color is exclusive to Twinkled T

Each nail is numbered

550 pieces, 50 pieces per size.

11 sizes

Shape: Coffin
Color: Clear
Length: Long
SO HAPPY WITH THESE!!
I grow my nails out naturally on my left hand, but my right hand (my dominant hand) nails do not grow out very long just because of my day to day activities. I used these tips for my wedding and they were beautiful!! SO happy with them. I also wore them on my honeymoon and they never popped off the entire trip despite everything they were put through, and even stayed on for a couple weeks afterwards! I will be using these for the foreseeable future for sure.
You can follow me on instagram if you want ;) I follow back nail accounts! --> @holo.enthusiast
Let customers speak for us