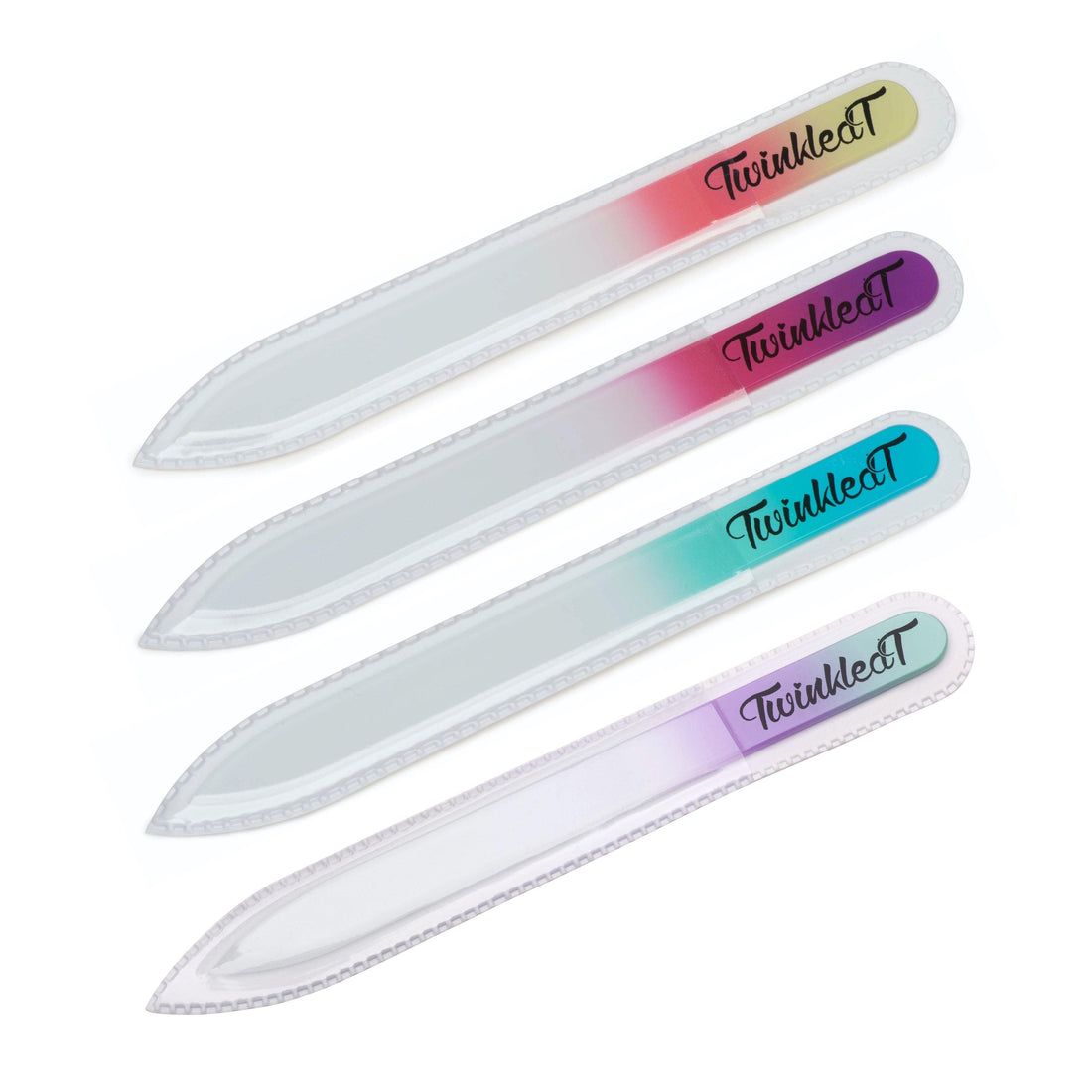 Czech Glass 4 Nail File Bundle
You will receive 4 files in 4 white sleeves.
We are proud to carry Mont Bleu crystal glass nail files! Mont Bleu has a reputation of being the world's leading supplier of the strongest and most durable crystal glass nail files. 

Crafted in Prague, Czech Republic by Mont Bleu
Mont Bleu files come with a lifetime warranty on file surface. Warranty does not cover file breaking due to dropping or misuse. 
Czech Glass 4 Nail File Bundle
This is AMAZING
this nail file is the best that I have ever used. The design is really nice and the glass feeling isn't harsh on my nails like others. I will buy these till the day I die
Good deal price wise, but I was expecting better
The files are nice, however I was surprised by how fine the grit is. I know finer grit is recommended for natural nails, but it took longer to file a noticeable amount of length off my nail.
I have a glass file from a different brand and I find it to be more efficient while still preventing tiny splits in the nail.
Also, be very careful with these files. They are very thin and could easily break if dropped!
Let customers speak for us