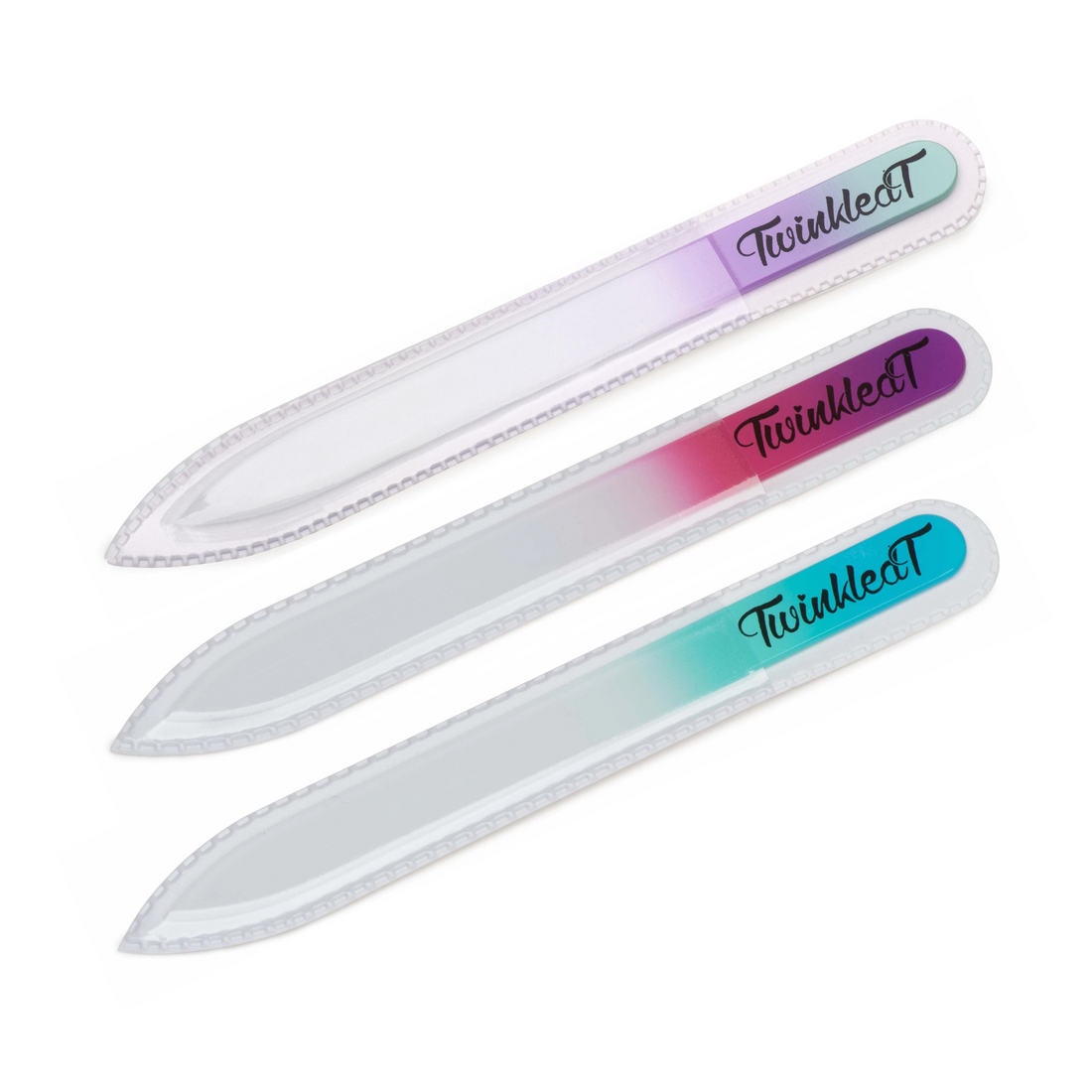 Czech Glass 3 Nail File Bundle
You will receive 3 files in 3 white sleeves.
We are proud to carry Mont Bleu crystal glass nail files! Mont Bleu has a reputation of being the world's leading supplier of the strongest and most durable crystal glass nail files. 

Crafted in Prague, Czech Republic by Mont Bleu
Mont Bleu files come with a lifetime warranty on file surface. Warranty does not cover file breaking due to dropping or misuse. 
A new staple in my purse
I've been doing my own nails for 3 years now and have tried countless nail files - these glass files are simply amazing! They file your nails in a fraction of the time and require less force than a traditional nail file. Each file comes with a cover so you can bring it in your purse and not worry about damaging the file or other items in your bag. Highly recommend these!
Best purchase ever! Never going back to regular nail files.
Great Nail Files
The best files I've used. Gets the job done fast. Great quality!
Czech Glass 3 Nail File Bundle
Amazing nail file!
I broke mines on accident and was so sad so I had to get another! Such great quality nail filers!
Let customers speak for us