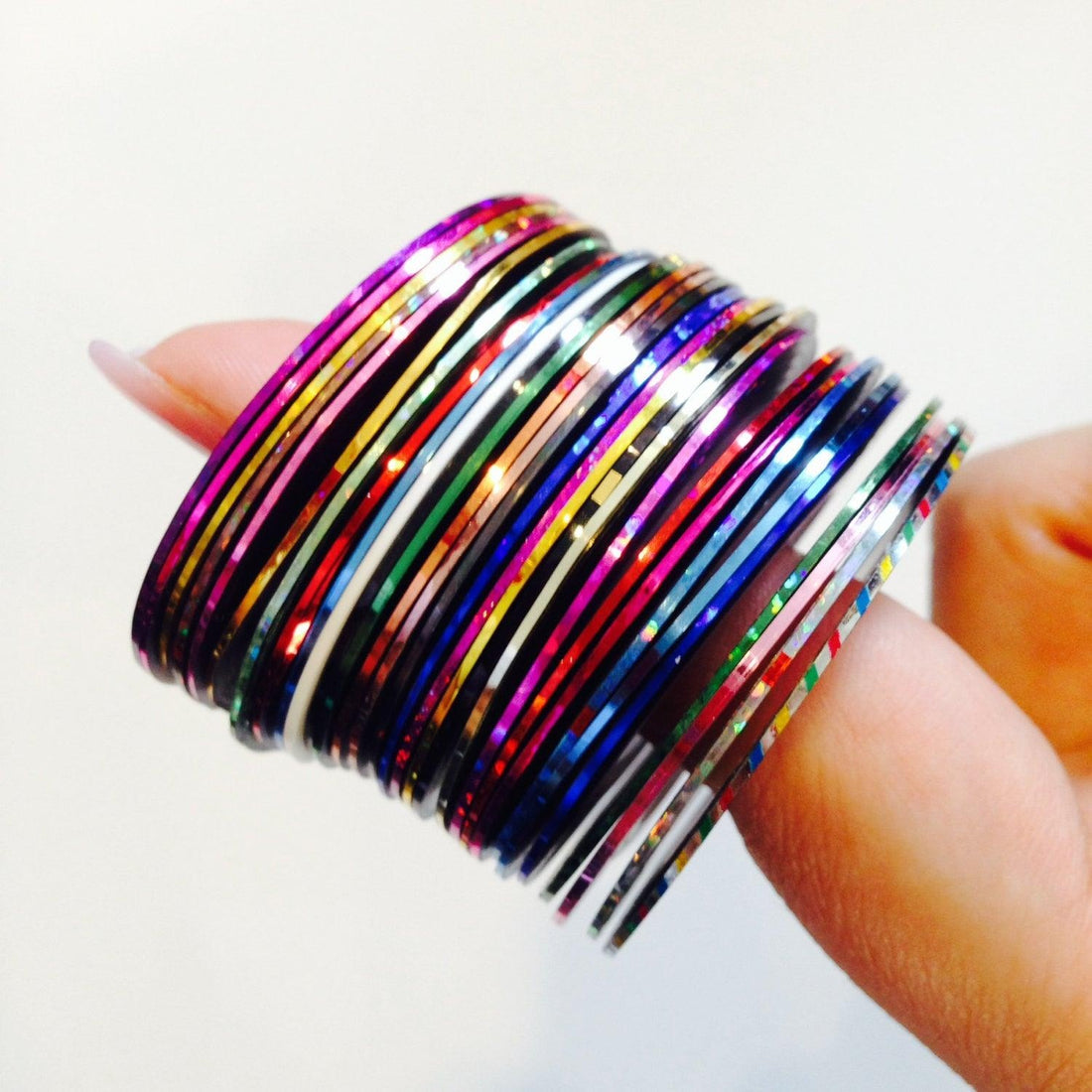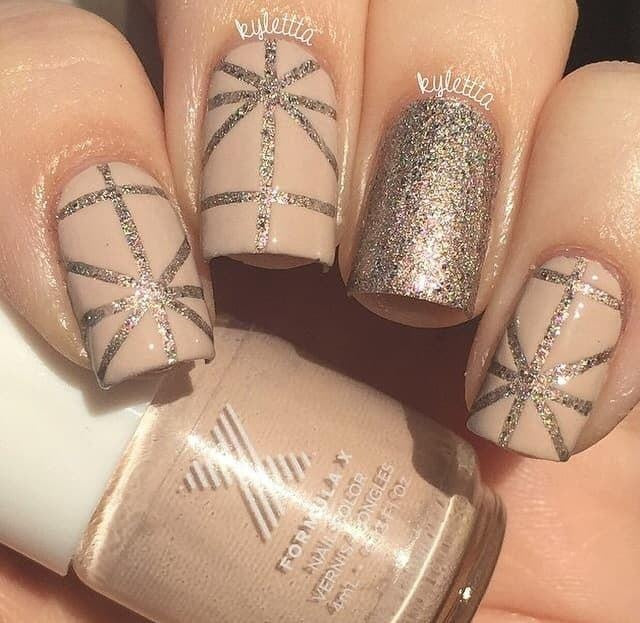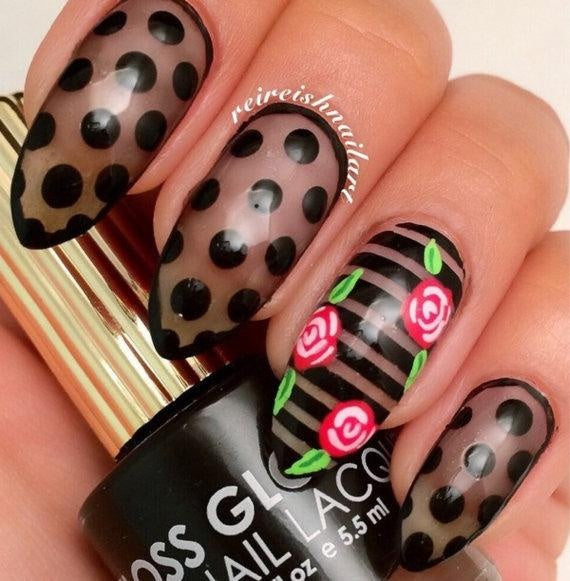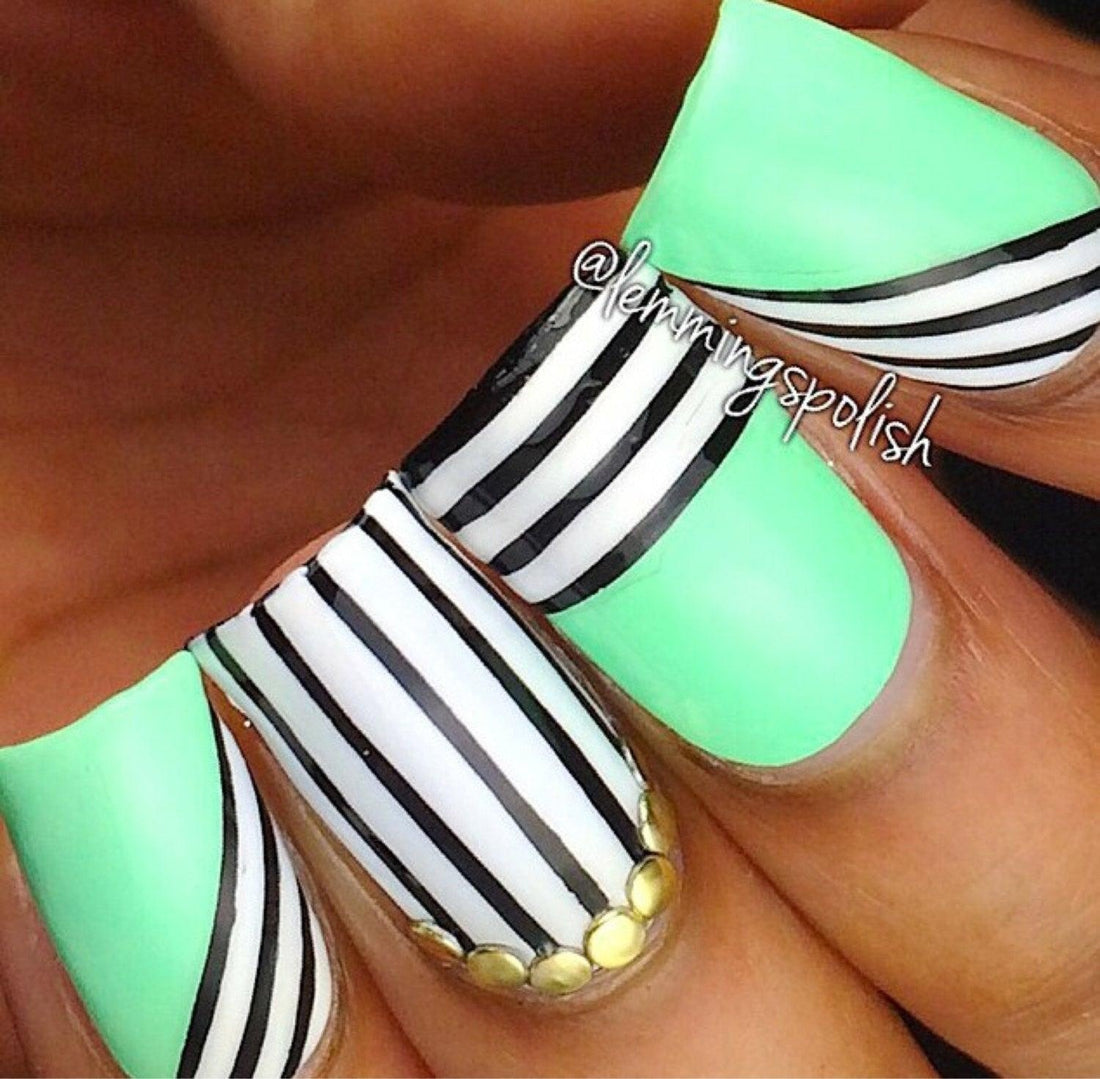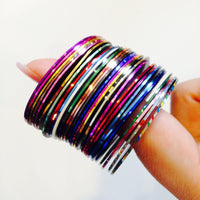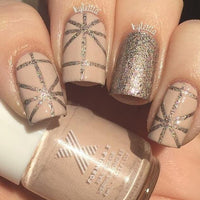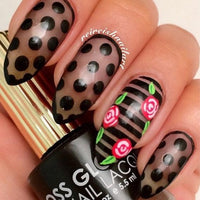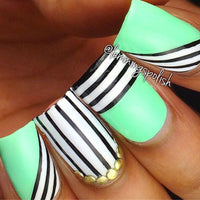 Snip a piece off and place it just like you would with tape. It's a great way to create straight lines and cute designs! You can either peel it like you would with vinyls, or leave it on and paint a top coat over it. Striping tape can be used with UV Gel, acrylic nails, and nail polish. 5 colors will be randomly chosen.
One of them was falling apart
overall good but i got a brown-gold one that was falling apart. it looks like it was cut too thin so it just rips and falls off the roll. it also didn't have the color coded end to find the beginning so i guess it's a manufacturing mistake. very unfortunate but since i got 4 more which work fine it's not so bad
The Tapes Themselves are Good
This was my first time ever ordering from this website, and I found that the tapes themselves are perfectly fine. It takes some getting used to, especially as someone who's never worked with nail tapes before, but they are pretty user friendly with the different colored tabs to help you find the ends of the tapes. After use I just fold the edge over on itself to create a little tab to find next time.
HOWEVER: One roll, my brown-to-gold metallic tape, came loosely wrapped, like when you pull too many paper towels from the roll an have to re-roll them (but can never get it back to that factory perfect roll), but it still worked well, although I haven't yet gotten to the points in the roll that have those wavy gaps. Hopefully the adhesive won't be too compromised and I can still use them later.
One thing that was a little disappointing for me was that I got two of the exact same tapes; either that or they are so similar that I can't tell the difference. My tapes were as followed: 1 brown-to-gold metallic, 1 white with holographic specks, 1 orange, and two deep blue metallics.
Over all, it's a good thing I like blue!
Amazing
They work really well and even though they're thin, if you have tweezers they are easy to apply
Amazing
They work really well and even though they۪re thin, if you have tweezers they are easy to apply
Random colors turned out great
I ended up getting a yellow (odd!) and then four different holographic silver, holo blue, holo pink, holo purple. I love them!
Let customers speak for us