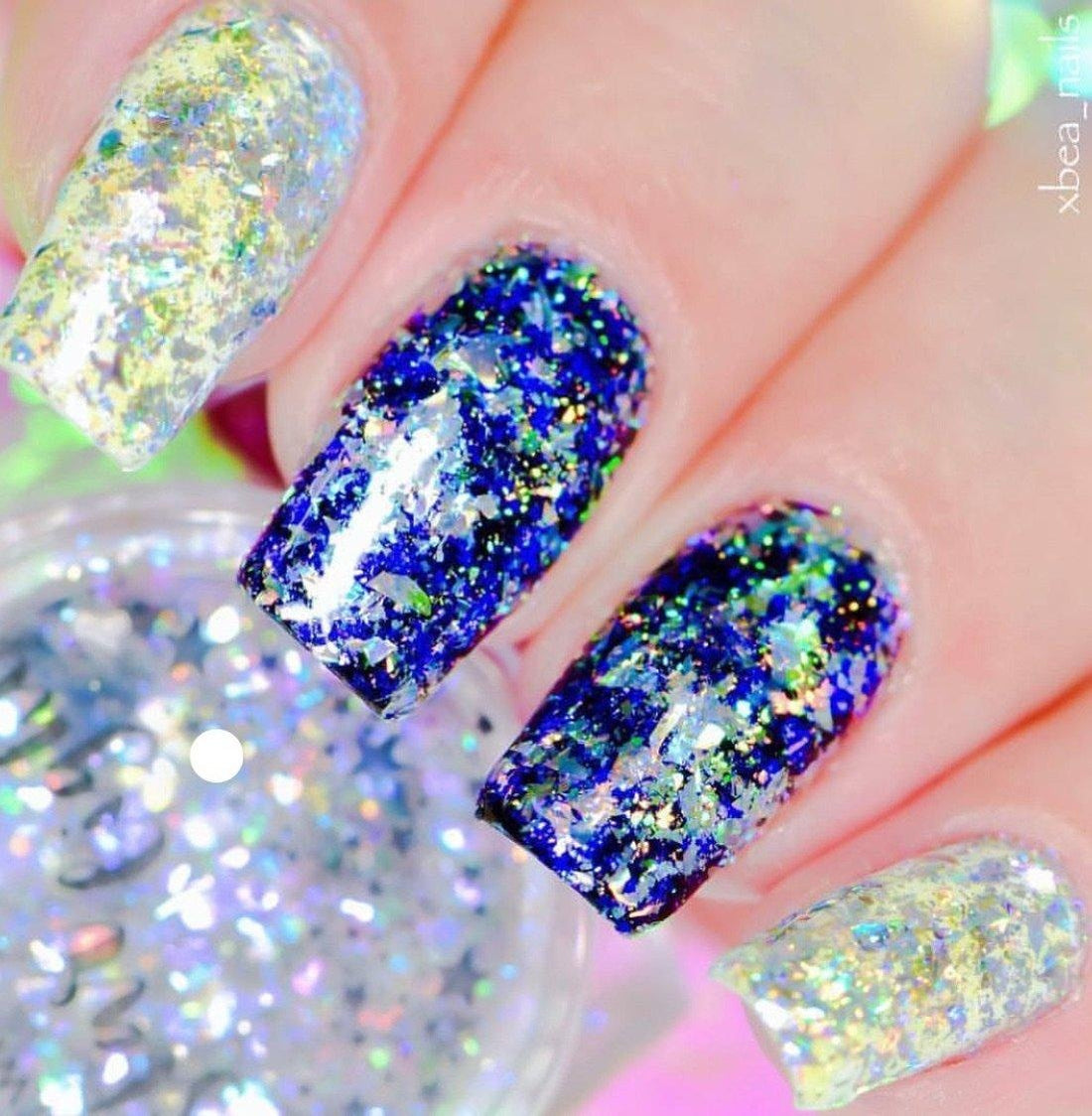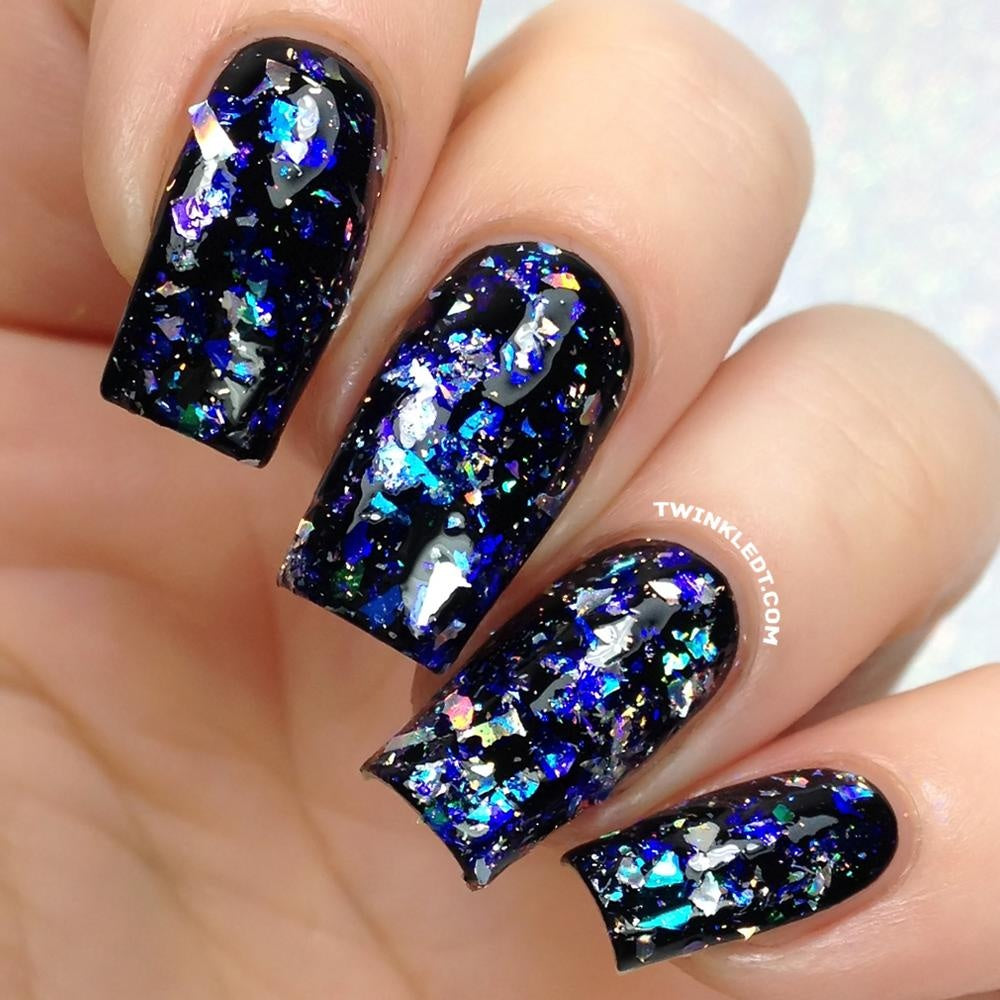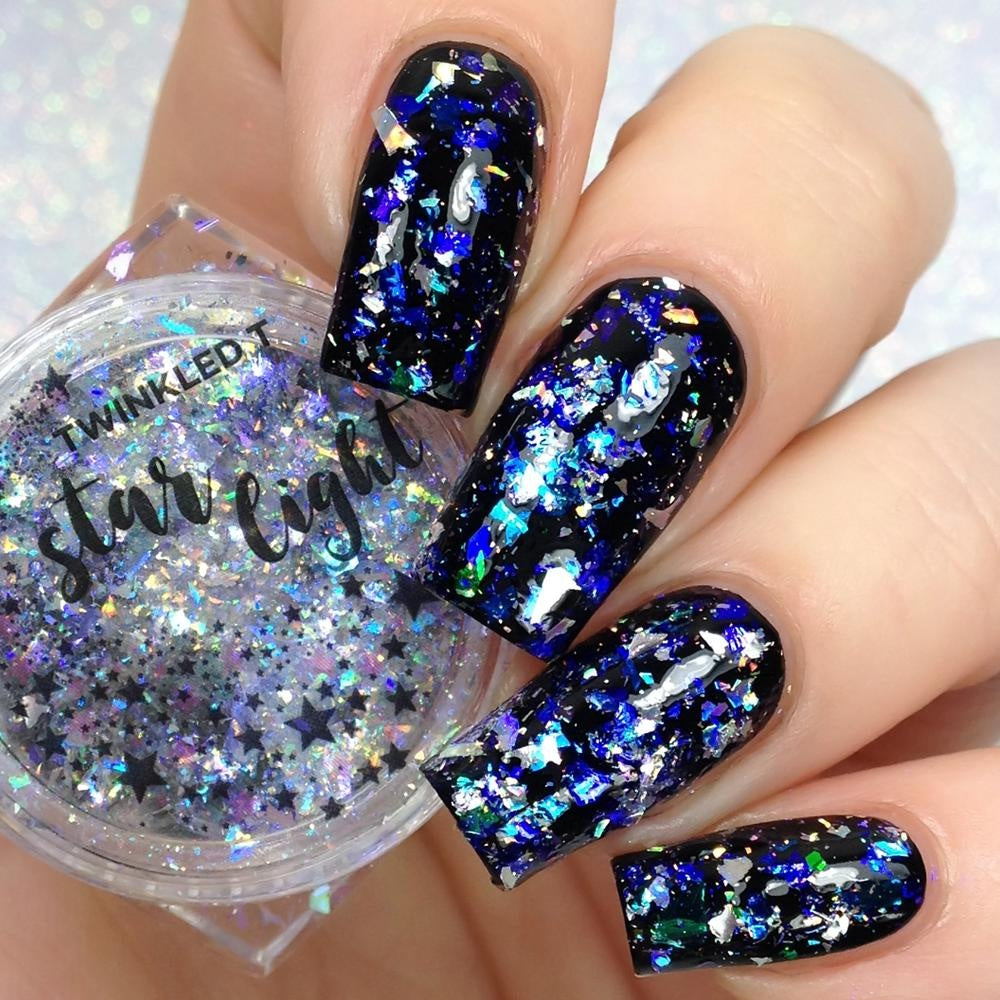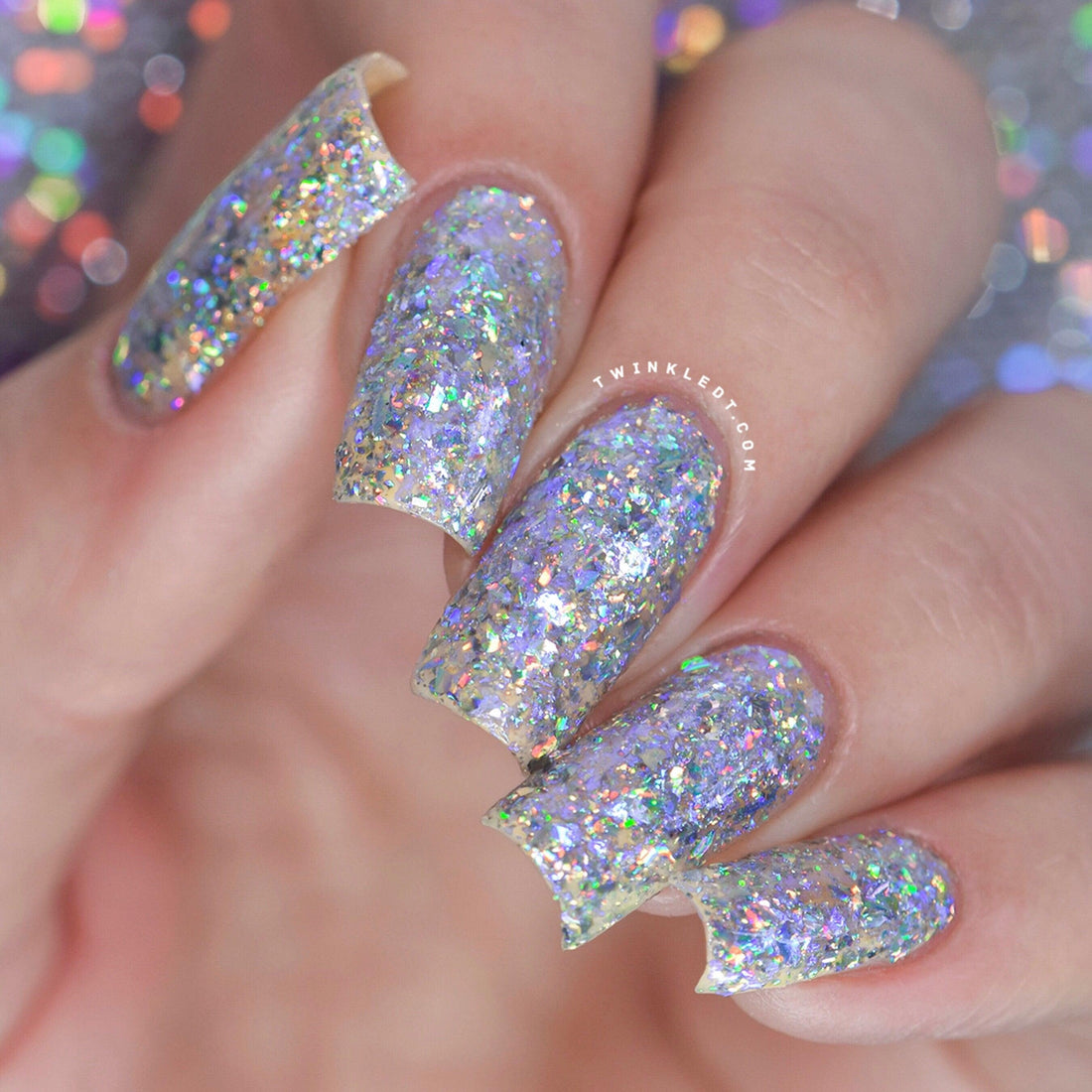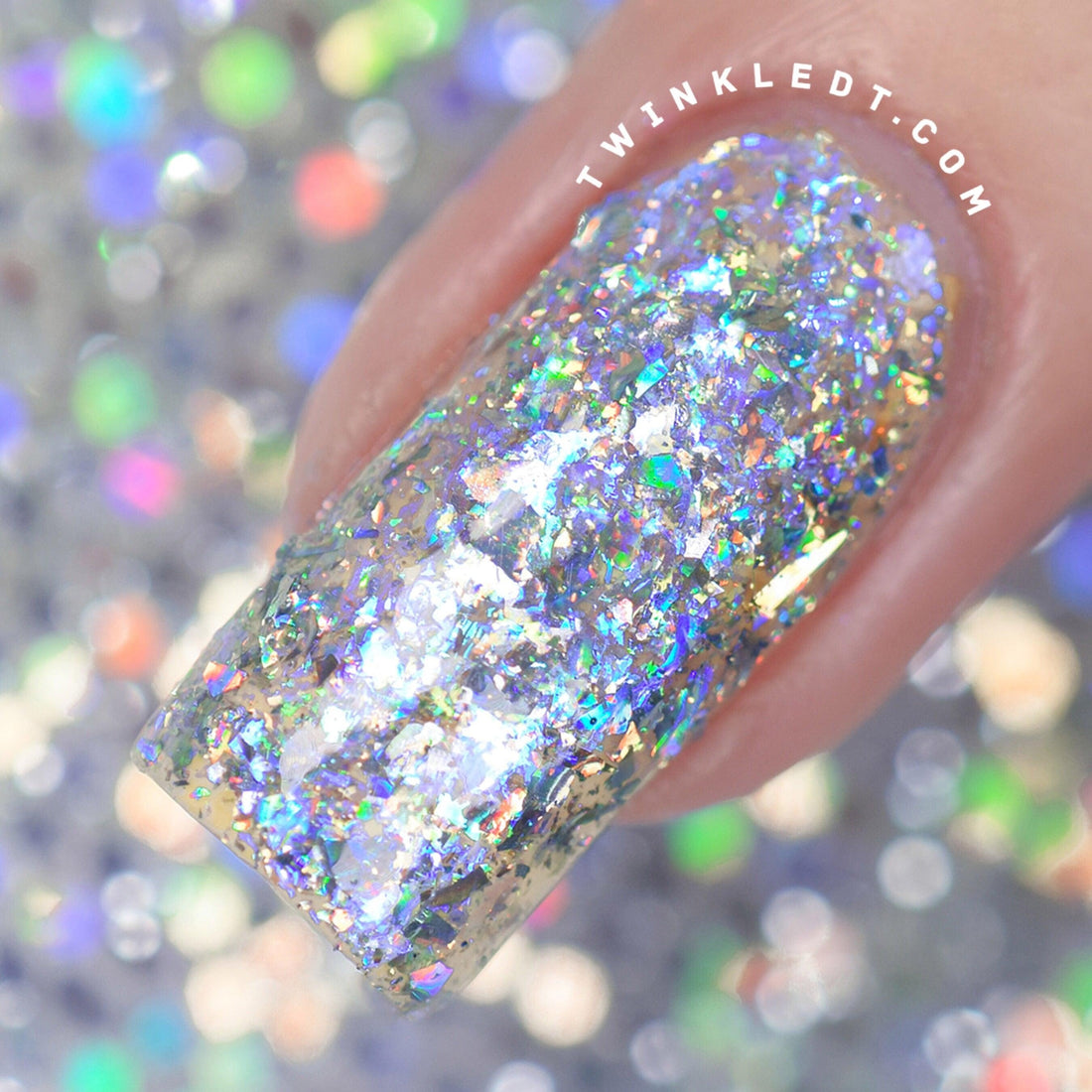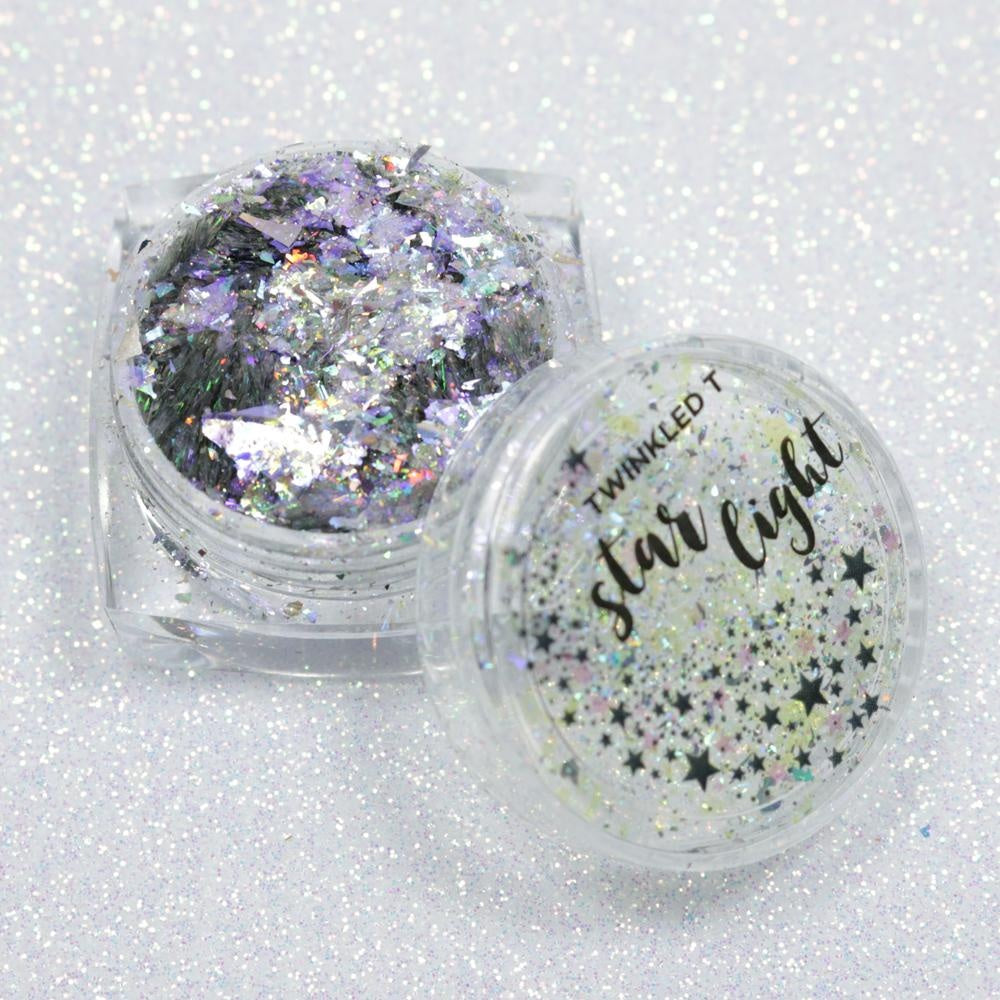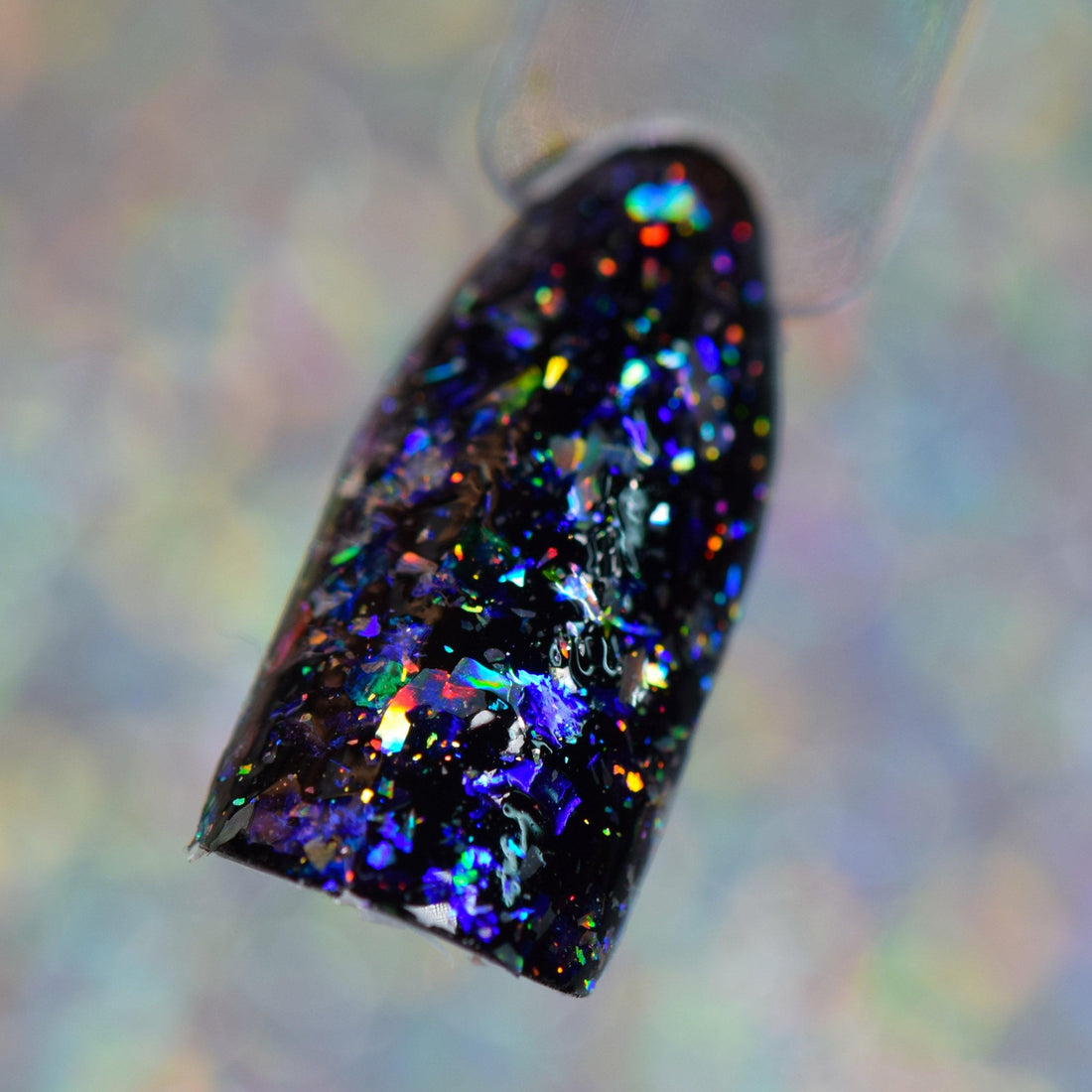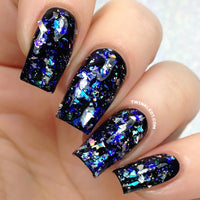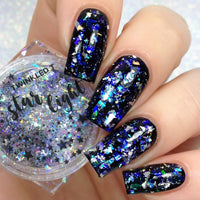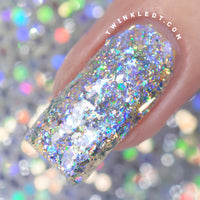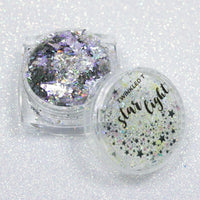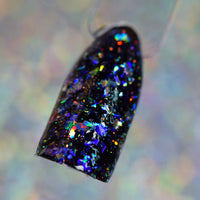 0.5 gram
Directions for Flakies with Regular Polish

1. Apply base polish. 
Note: Don't allow polish to dry completely. Allow it to dry but still be tacky. A good way to test tackiness is to lightly press your finger onto polish. It should leave a little indent or fingerprint on the polish.  
2. Dip finger, sponge applicator, or
silicone tool
 into flakies jar and lightly tap flakies onto your nail. Repeat step until desired look is achieved. 
3. Apply a high gloss top coat. Wait to dry and then wash hands with soap and water to get rid of excess flakies. 
Directions for Gel Polish

1. Paint on your base color.
2. Apply a no-wipe gel topcoat.
3. Flash cure your top coat. 10-30 seconds, depending on your lamp wattage.
4. Lightly sprinkle your flakes over the entire nail. You may also dip your fingernail directly into the pot.
5. Once the nail is covered, begin rubbing the powder in using either the Twinkled T Silicone Tool, a foam applicator, or your fingertips.
6. Apply another gel top coat and cure to seal your powder in!
Recent Order Review
I absolutely loved all the products I received! They came quickly and were very reasonably priced. You have a customer for life.
Easy to use for beginners
I just started exploring the world of nail art - thank you simplynailogical - and Twinkled T has made it so easy for me to create mind boggling effects with my limited amount of knowledge. I love these flakies, I can use it to create various effects. 1 product for an amazing amount of styles.
Loved it
The flakies are beautiful... on top of a black polish, thez shine blue, green and on top of a white polish they shine yellow and red...
So Sparkly!!
These flakies are wonderful! They are versatile and fairly use to use. I was able to figure it out pretty quickly regardless of having no experience
Let customers speak for us