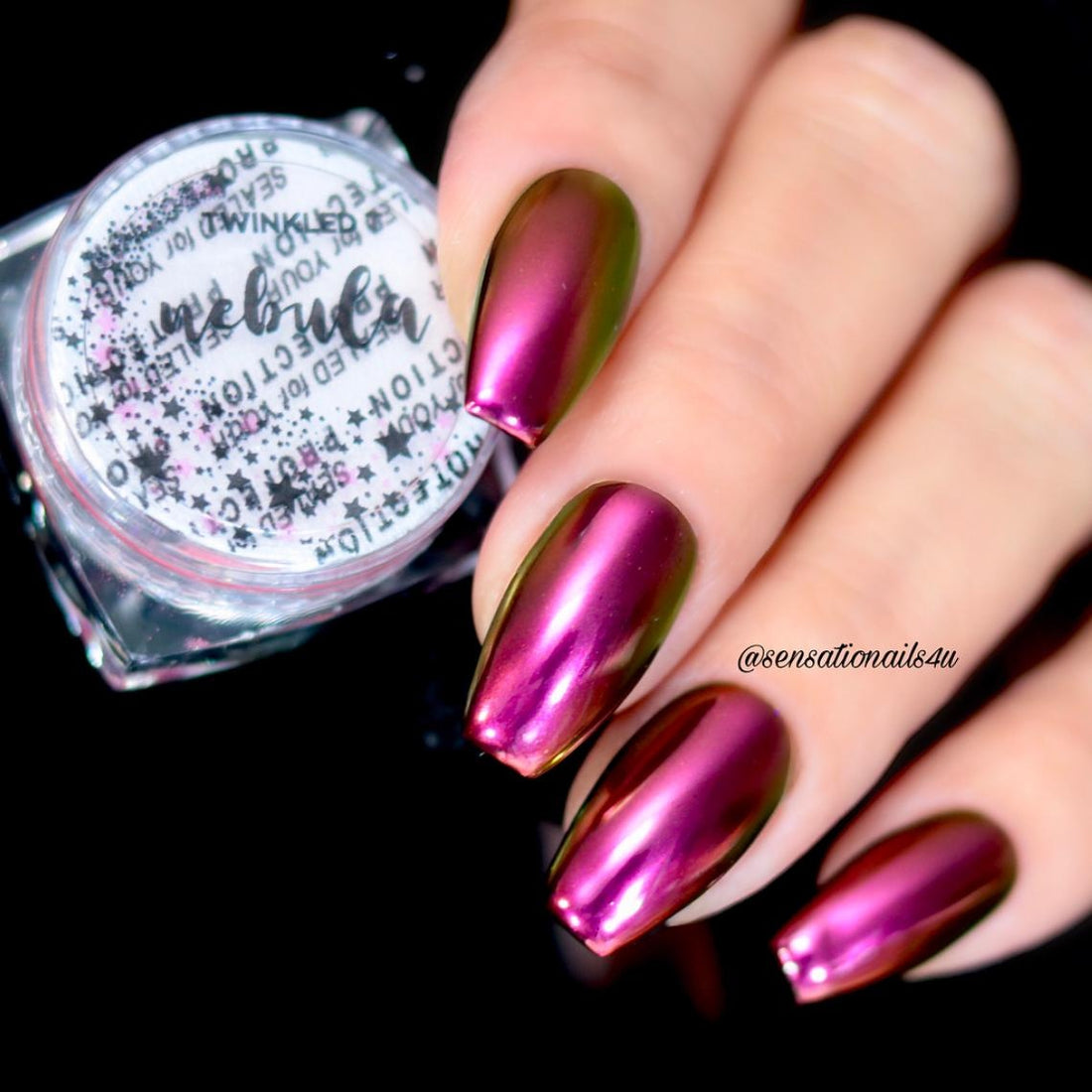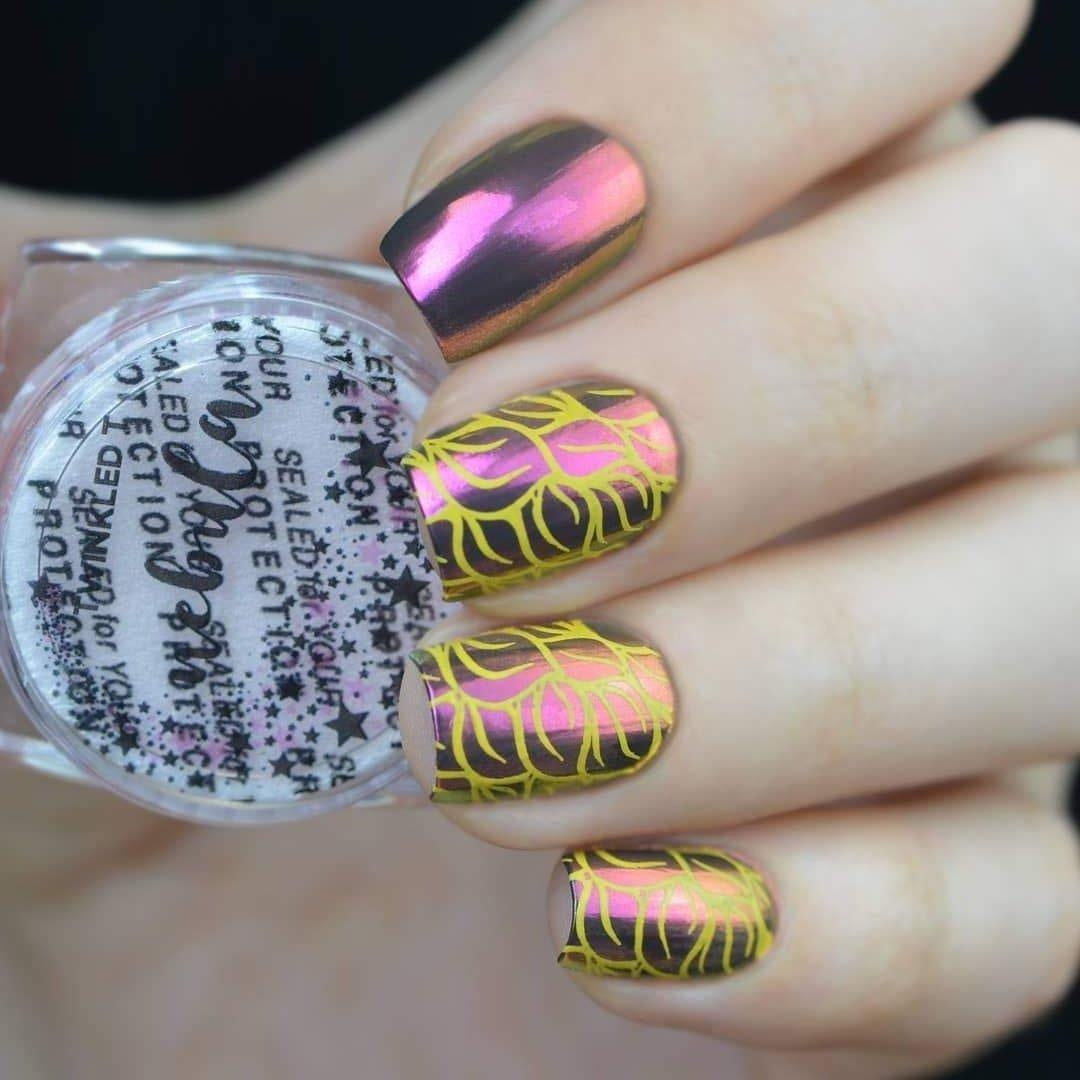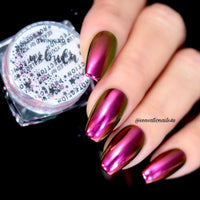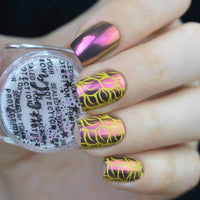 In order to achieve the results shown in the photo, the powder must be applied over a black base.

Weight: .5 gram of product in a 1 gram jar. 
Grain: 20 micron
Directions for Use:
1. Paint on your base color.
2. Apply a no-wipe gel topcoat.
3. Flash cure your top coat. 10-30 seconds, depending on your lamp wattage.
4. Lightly sprinkle your powder over the entire nail. You may also dip your fingernail directly into the pot.
5. Once the nail is covered, begin rubbing the powder in using either the Twinkled T Silicone Tool, a foam applicator, or your fingertips.
6. Apply another gel top coat and cure to seal your powder in!
Gorgeous
I wish I'd bought it sooner! Absolutely beautiful!
Pretty colour
Easy to use and is full of pigment. I wish I had bought two!
Great Chrome color
When I was first looking at this, I thought the amount of powder was a little small, but once I applied it it spread very easily and covered my entire nail without needing to dip my sponge into it twice. Once it was buffed in you couldn't see any of the individual glitters either. It blended very smoothly and looks very chromatic.
Nebula
The powder is gorgeous and so easy to use. I can't wait to try out more Twinkled T nail powders in the future!
Lovely
This turned out very pretty! Love it!
Let customers speak for us