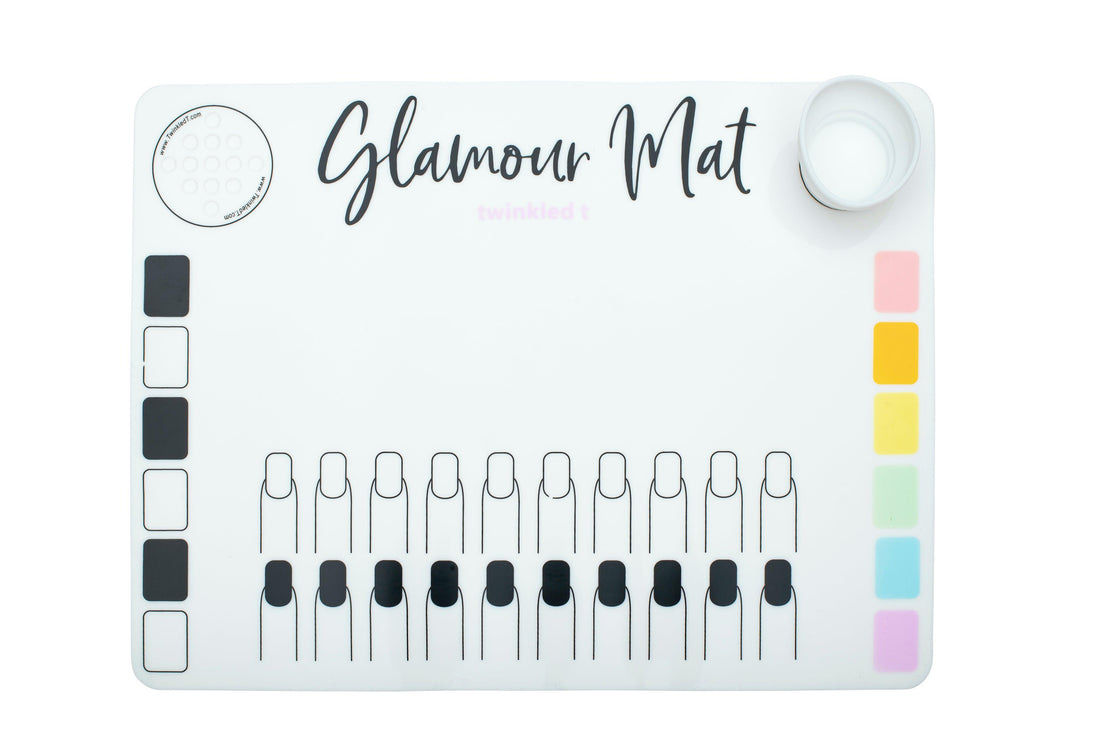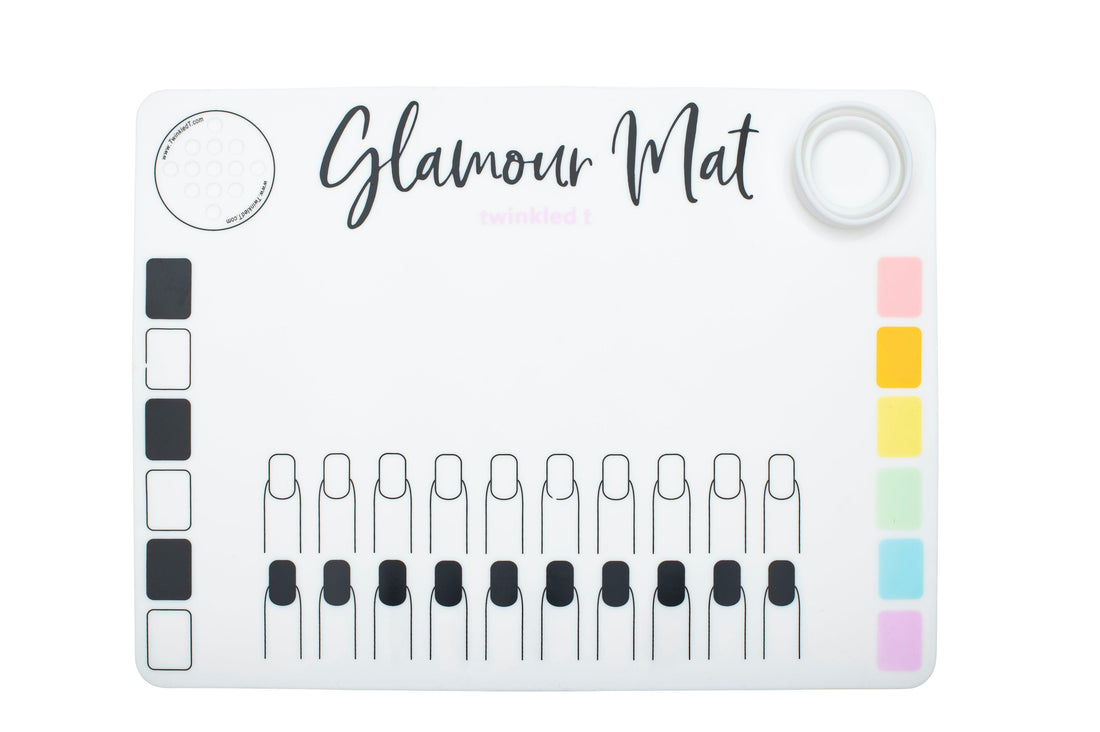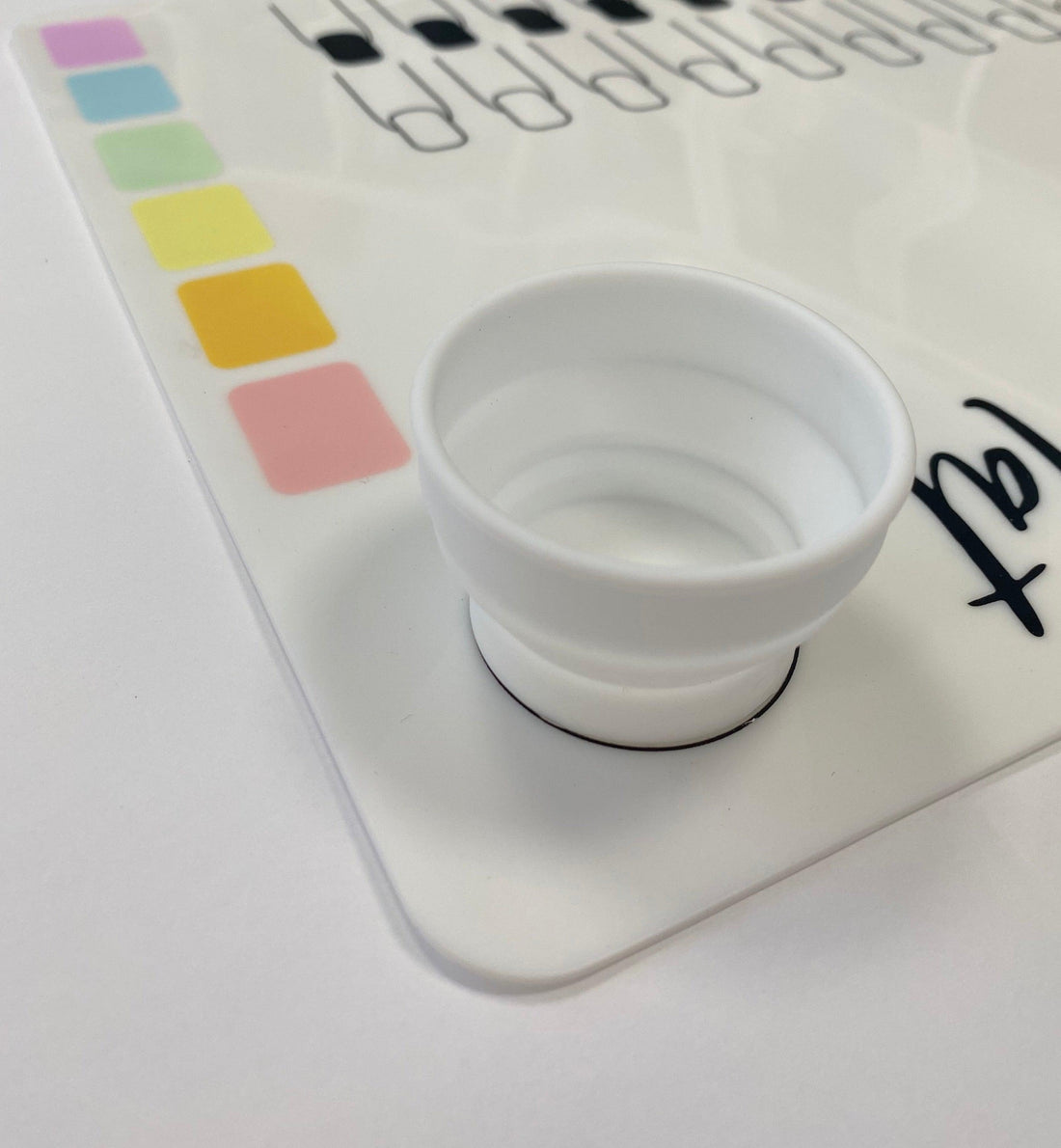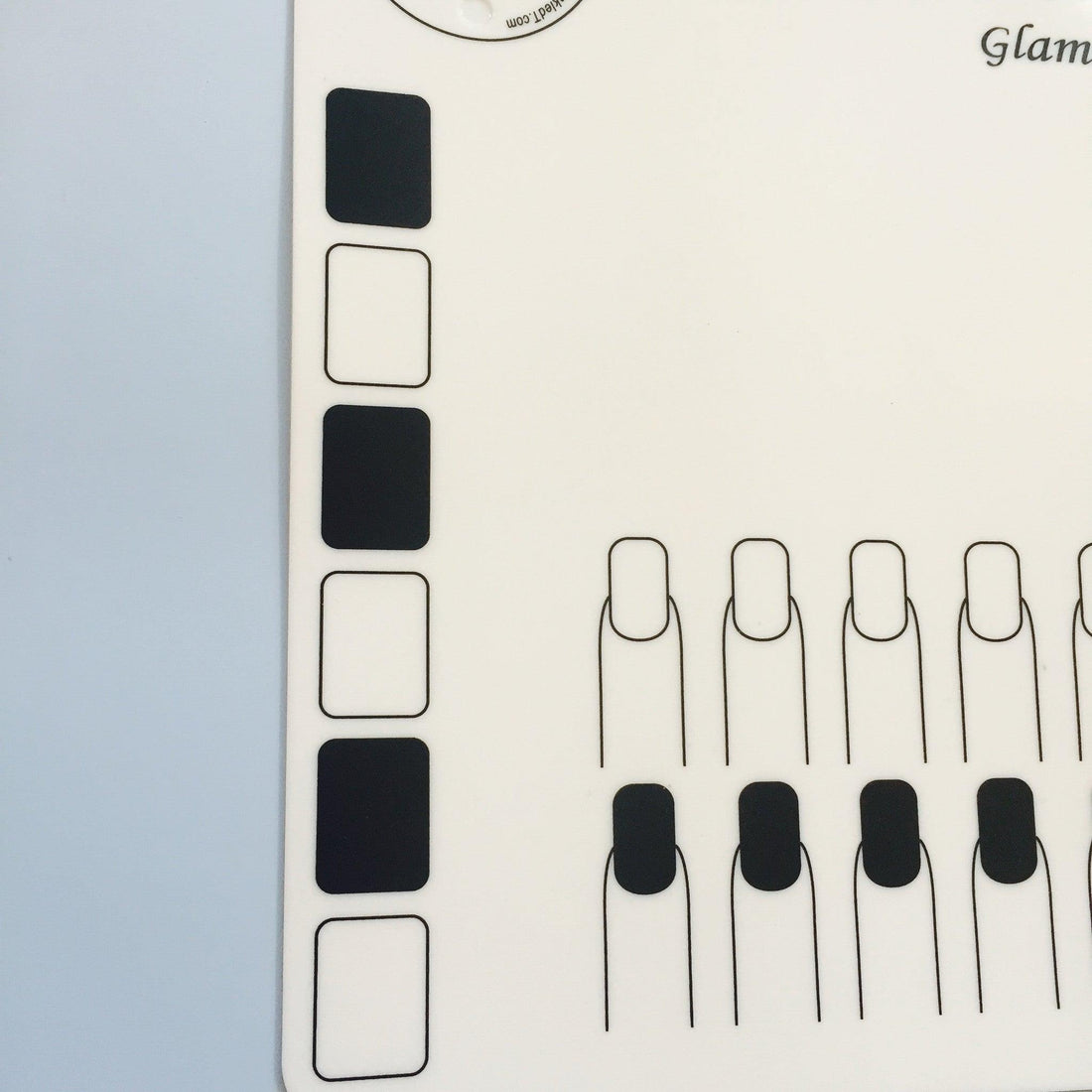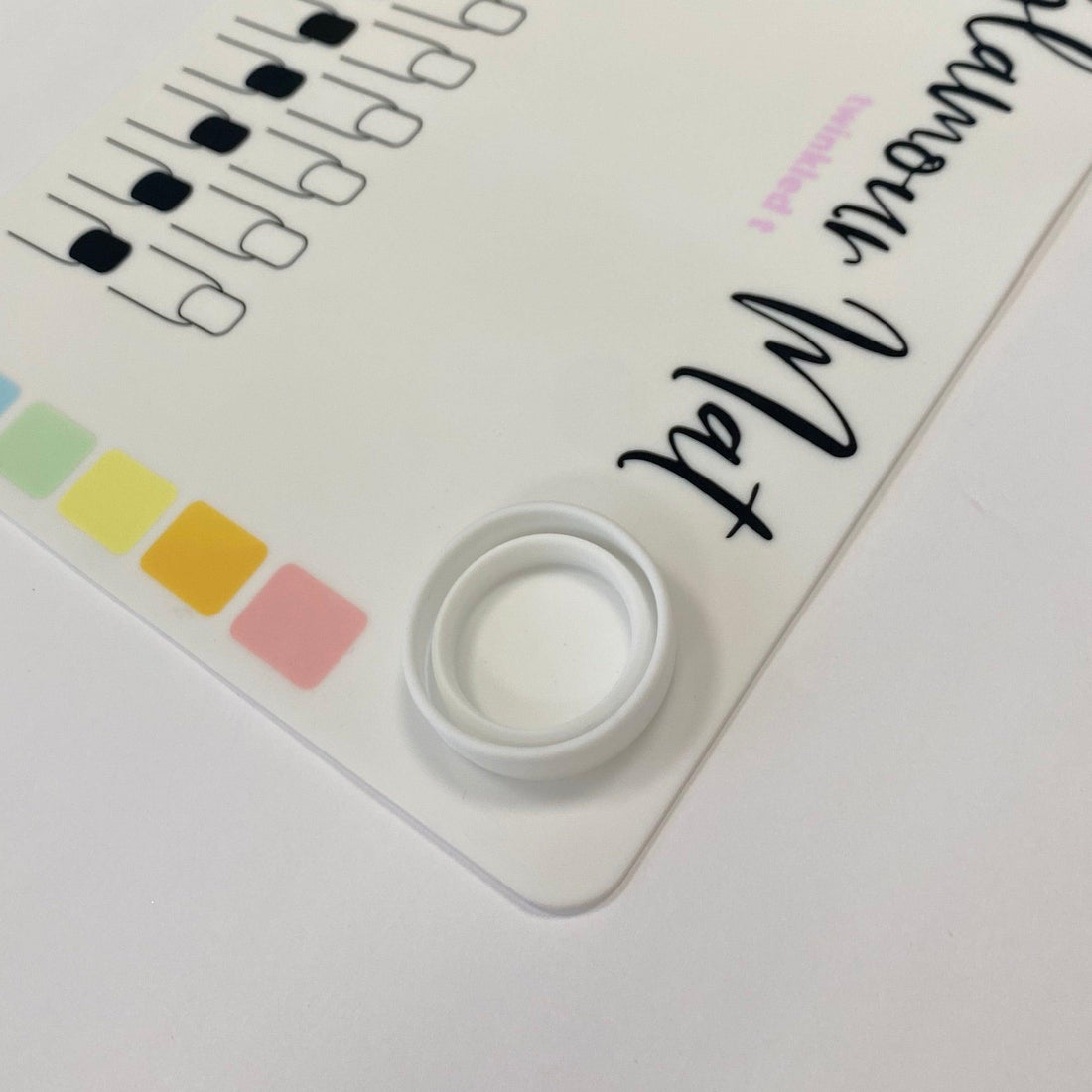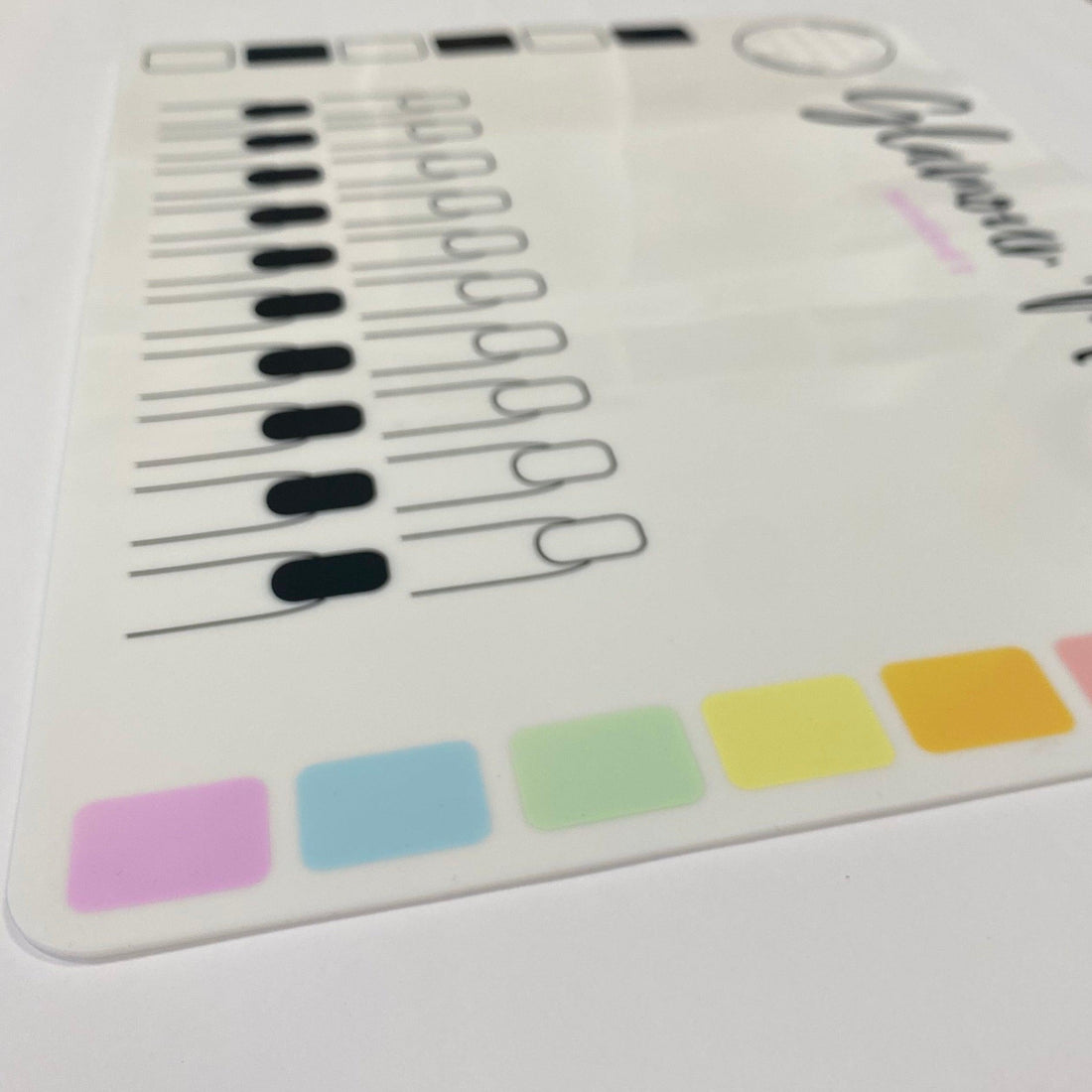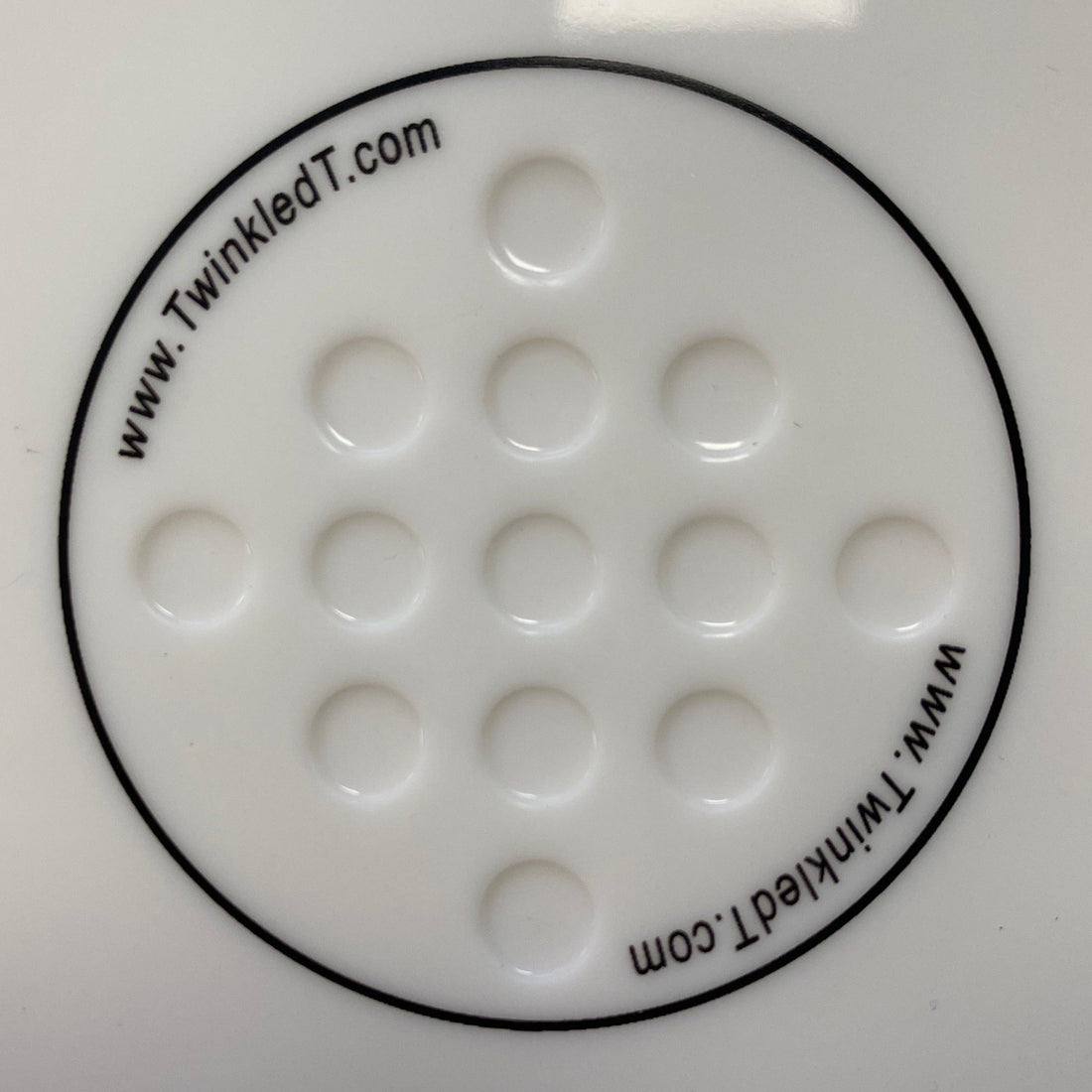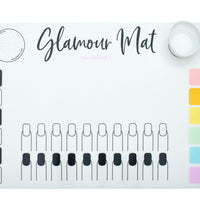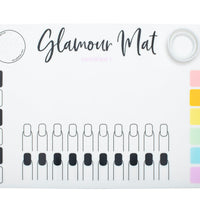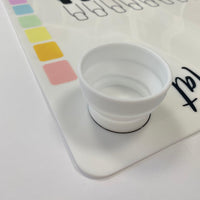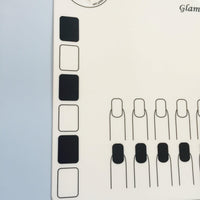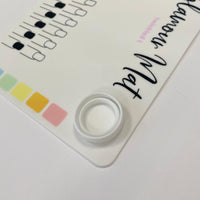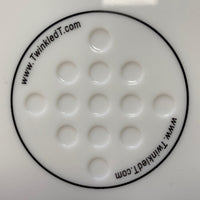 The Twinkled T Glamour Mat is your perfect nail art station. You can create removable decals, practice designs, watermarble, swatch colors, and more all on your Glamour Mat! Avoid messing up your desk and workspace by placing the Glamour Mat on any surface.
Glamour Mat Size: 12"x16"
USDA Food Grade Silicone
Features
INDENTED HOLES
Use these 13 holes as a palette to hold polish, acrylic paint, or charms.
ACETONE/WATER CUP
Our collapsible cup is the perfect size for holding water to create a watermarble. Collapse the cup and pour in acetone to help with clean up.
ANTI-SLIP
At 1.8 mm thickness, this mat is the thickest on the market! We designed it this way for durability so your mat doesn't slip around while you're creating masterpieces.

NAILS & BOXES
These are perfect for creating decals. The nails on the mat are larger than average nails. The boxes are the same size as our Twinkled T nail vinyls. We recommend making the decal larger than your nail so you can please the decal on your nail and cut accordingly.
Care
The easiest way to clean your Glamour Mat is by using The Refresher. You can also use acetone with a cotton ball, a lint roller, or large pieces of tape.
Video

It's a really nice mat! I just wish the little cup wasn't glued down.
Very useful product!
I finally have something I can practice my designs on! I was practicing on Cool Whip covers! Lol! I love this mat, works great, cleans easily. I highly recommend this product.
Excellent mat
This mat is just excellent! The collapsible cup & the holes for holding paint are awesome! This mat is unique! I love it!!!
Love the glamour mat!
This is my third- I love it so much. The first I gave to a friend, the second I had to leave behind when I moved countries. So I treated myself to a new one because it's so helpful for nail art, or even just painting your nails one boring colour.
Easy to clean and holds up well to years of use!
Let customers speak for us