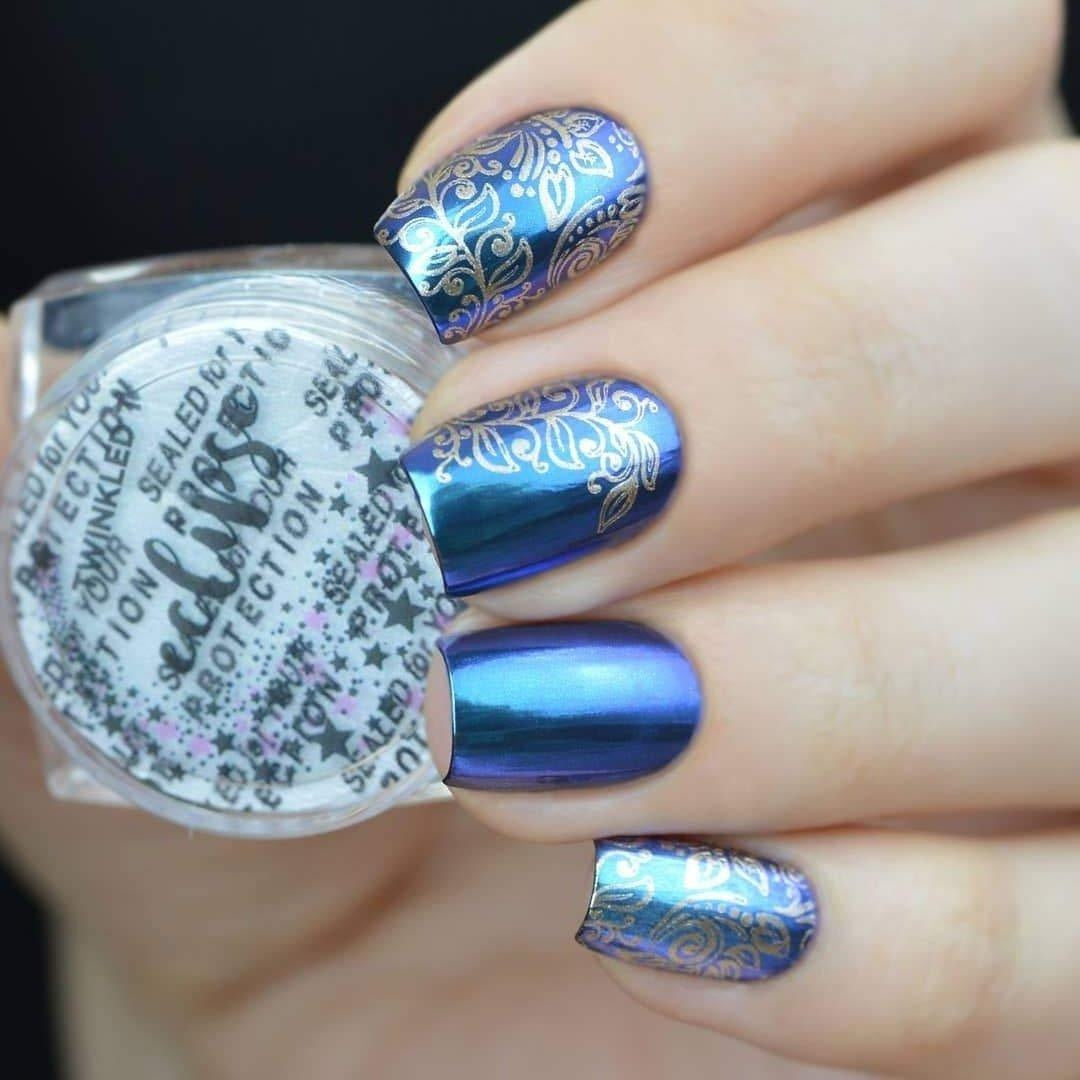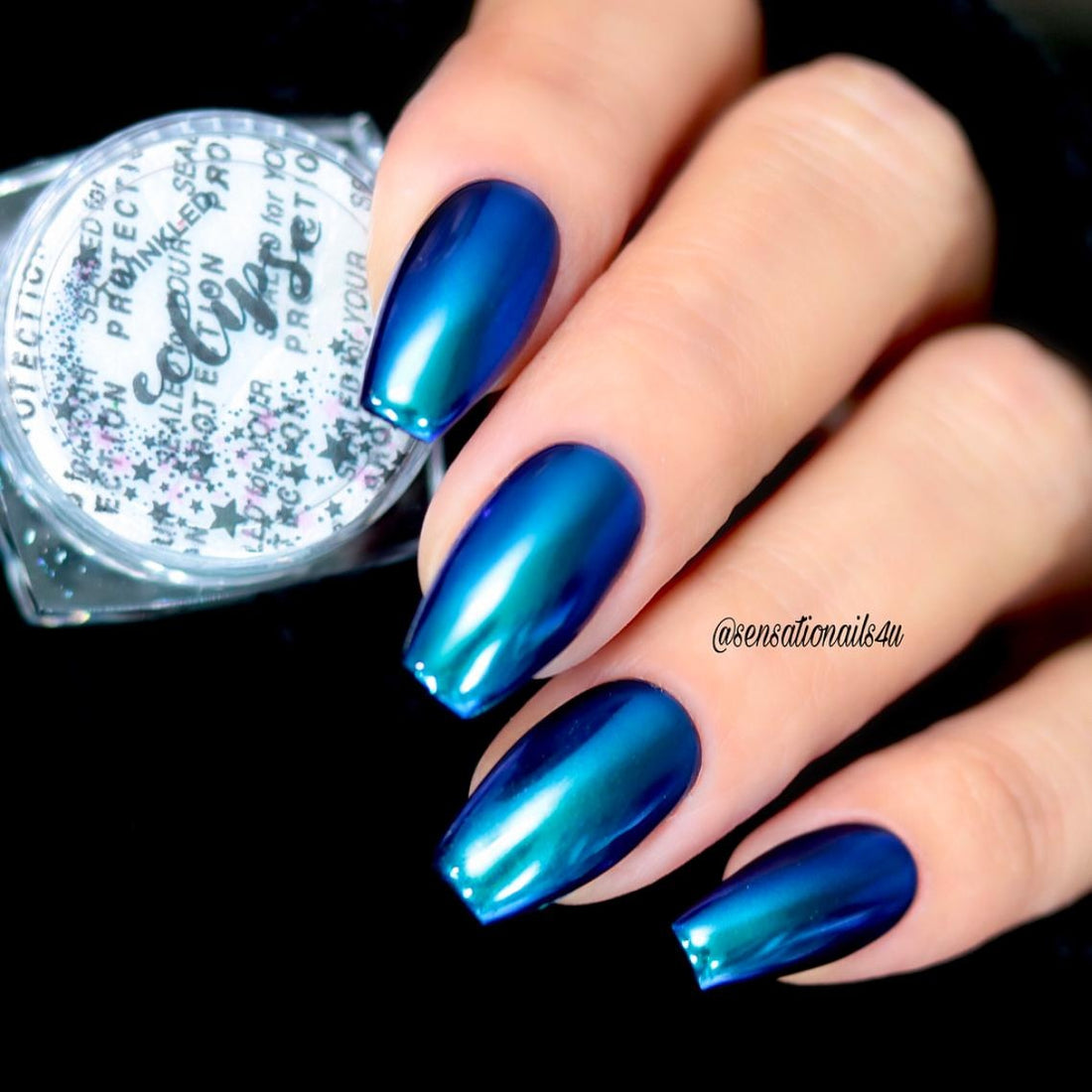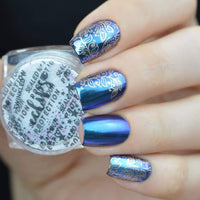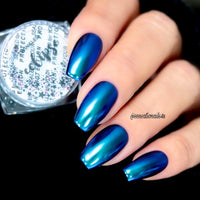 In order to achieve the results shown in the photo, the powder must be applied over a black base.
Weight: .5 gram of product in a 1 gram jar
Directions for Use:
1. Paint on your base color.
2. Apply a no-wipe gel topcoat.
3. Flash cure your top coat. 10-30 seconds, depending on your lamp wattage.
4. Lightly sprinkle your powder over the entire nail. You may also dip your fingernail directly into the pot.
5. Once the nail is covered, begin rubbing the powder in using either the Twinkled T Silicone Tool, a foam applicator, or your fingertips.
6. Apply another gel top coat and cure to seal your powder in!
Eclipse
Truly beautiful and just like all Twinkled T products, its amazing, great price with quick shipping. Thank you so much!
Total Eclipse of my Heart
I love TwinkledT nail powders. I honestly would buy them all if my wallet would let me, but Eclipse is that perfect balance between a dark blue mirror chrome and a shifty purple in the right light. I absolutely love the multi-chrome of this polish, and it's also very easy to apply.
AMAZING
I love this chrome powder!! The color is absolutely gorgeous and the application process is super easy and fun! You only need a little product for all of your nails so I know that all of the powder will last a while. I will definitely be buying more from this store!
Love this product
Such a beautiful and stunning color.
So pretty!
This powder is absolutely gorgeous and looks so good with a white stamping design on it!
Let customers speak for us