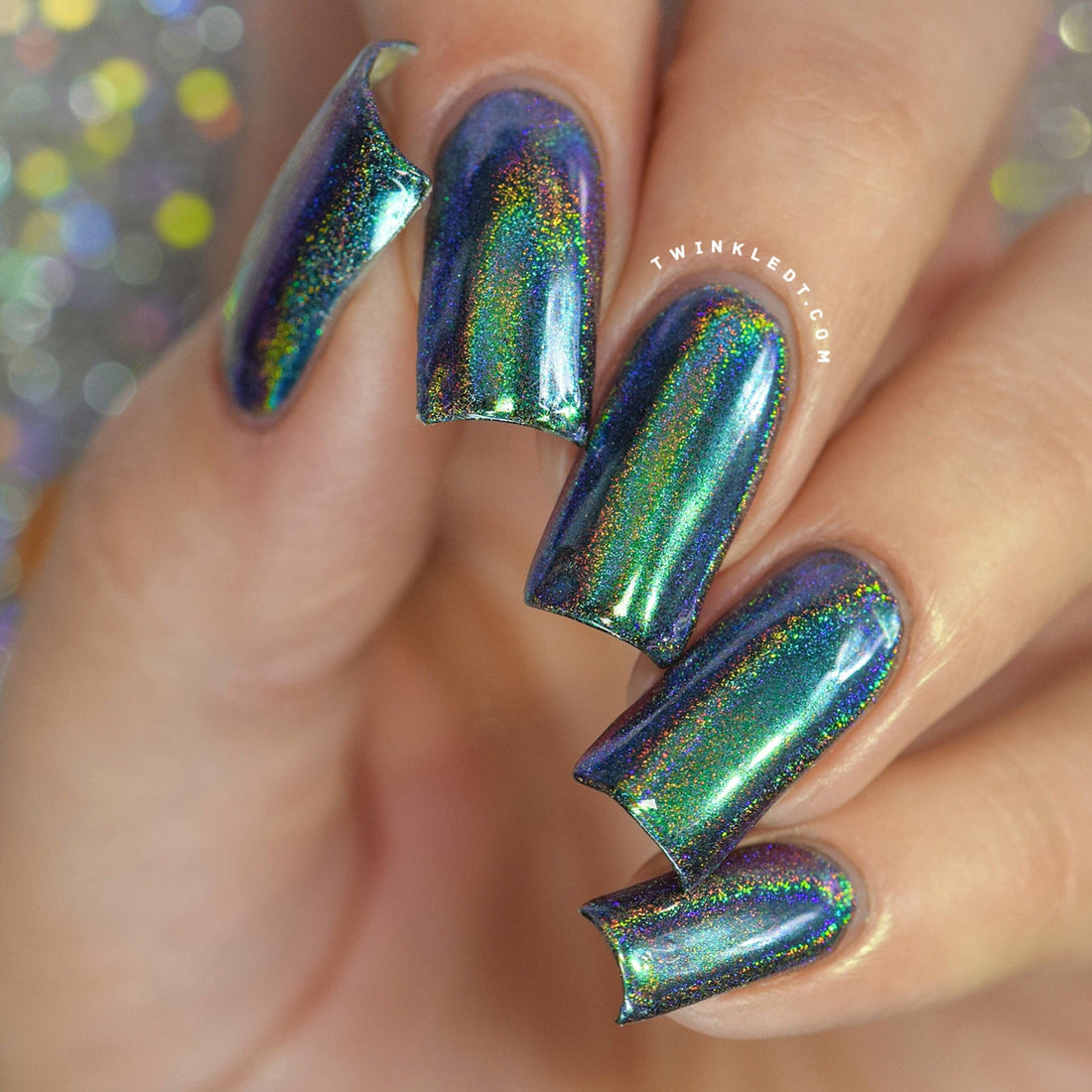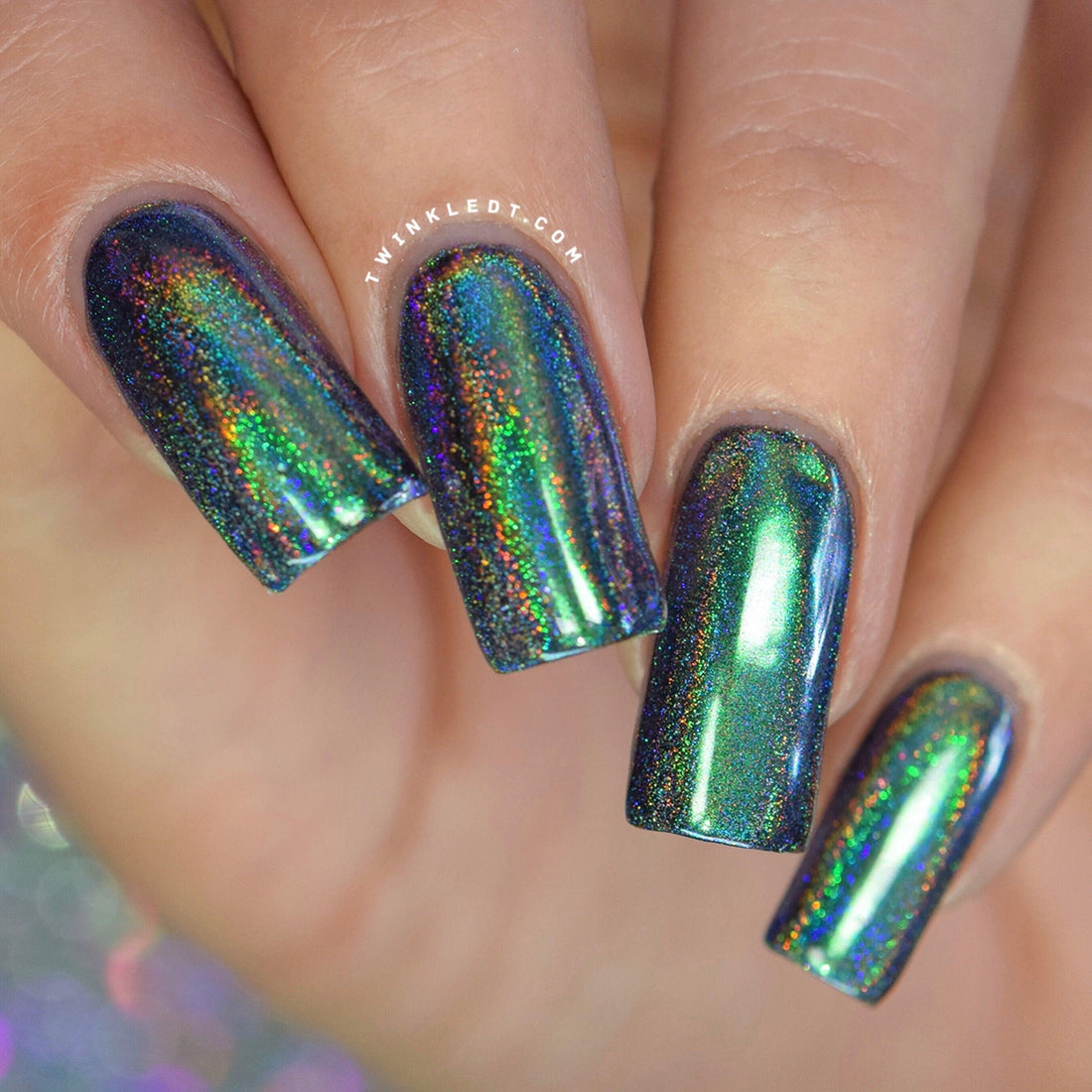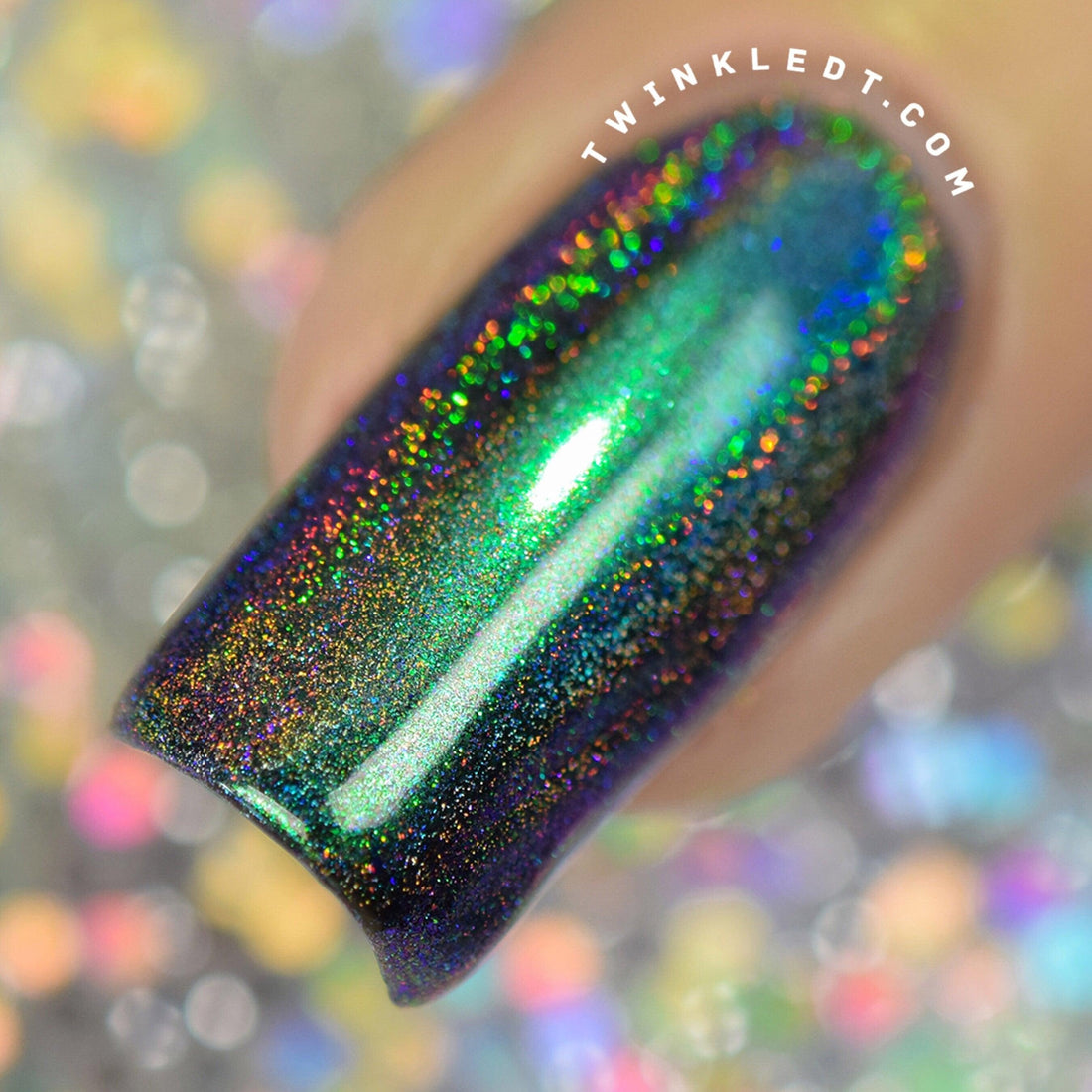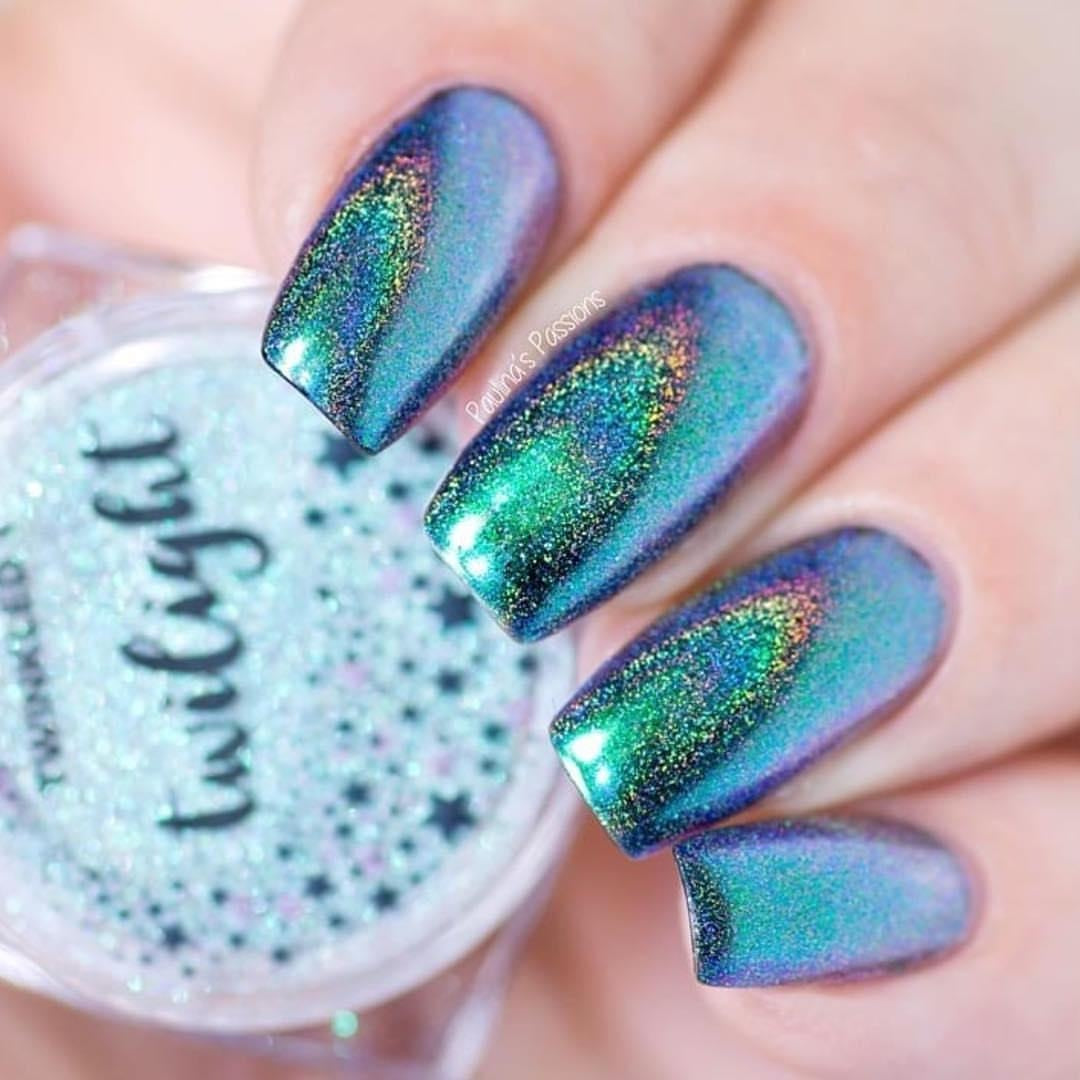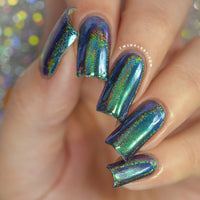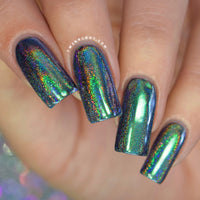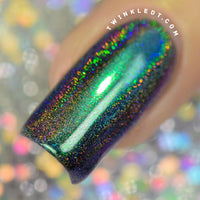 A stunning Holographic and Iridescent Powder! Product has been applied over a black base in photos shown. 
Weight: .5 gram of product in a 1 gram jar
Directions for Use:
1. Paint on your base color.
2. Apply a no-wipe gel topcoat.
3. Flash cure your top coat. 10-30 seconds, depending on your lamp wattage.
4. Lightly sprinkle your powder over the entire nail. You may also dip your fingernail directly into the pot.
5. Once the nail is covered, begin rubbing the powder in using either the Twinkled T Silicone Tool, a foam applicator, or your fingertips.
6. Apply another gel top coat and cure to seal your powder in!
Shine bright
Oh, I love these halo powders. They are absolutely gorgeous and so easy to use.
Packs a punch!
The color payoff is outstanding and absolutely beautiful. I can't stop admiring my nails and neither can anyone else! I LOVED how easy this was to apply, too! Now I want all the colors!
Wonderful products
Love the glitters and the chrome products. Quality product at a very fair price,
Beautiful powder!
This whole collection is beautiful. It's nice because it looks excellent in low light as well as sunlight which is not always the case.
It was pretty good
The product itself was good but the amount you get in the tiny little pot was tiny
Let customers speak for us