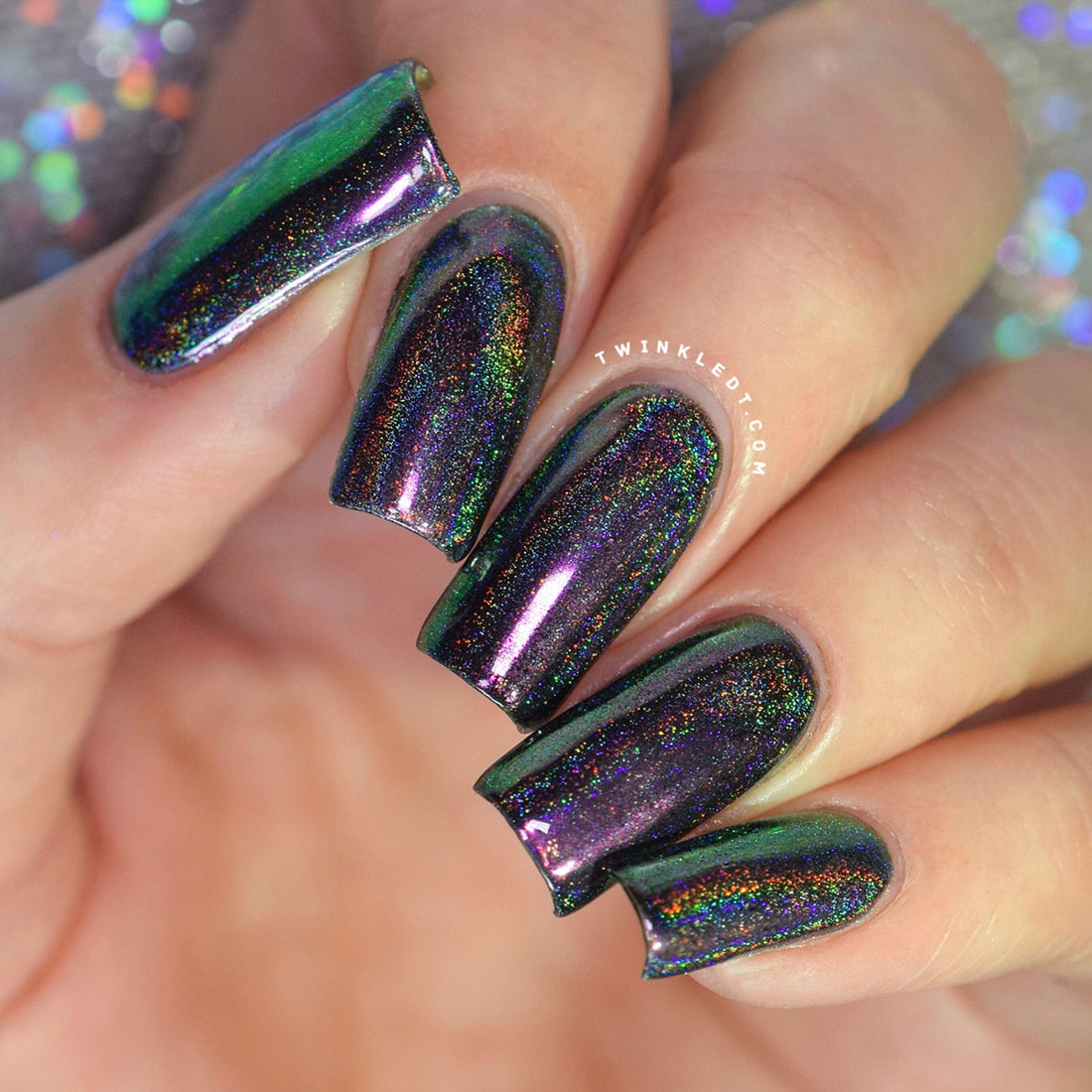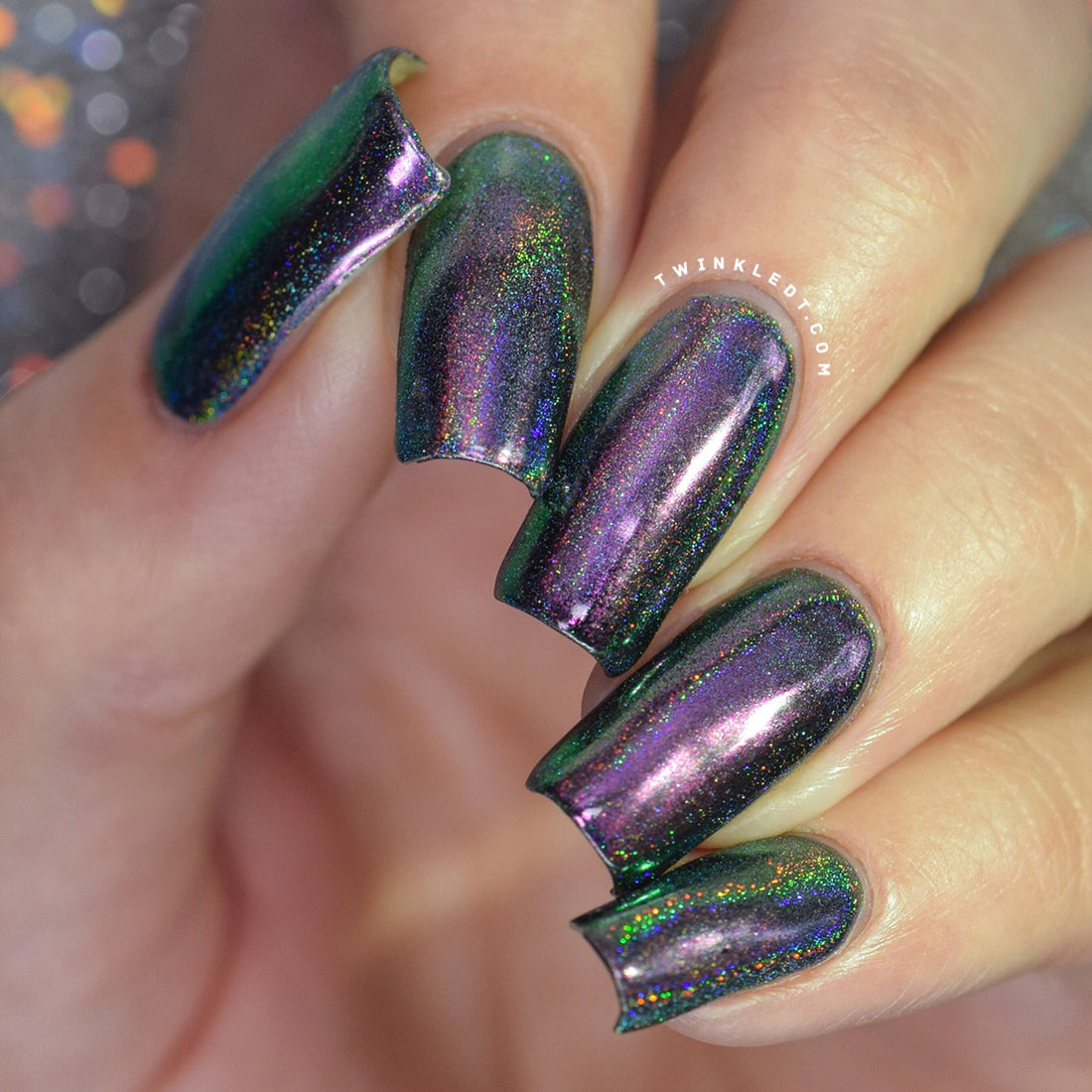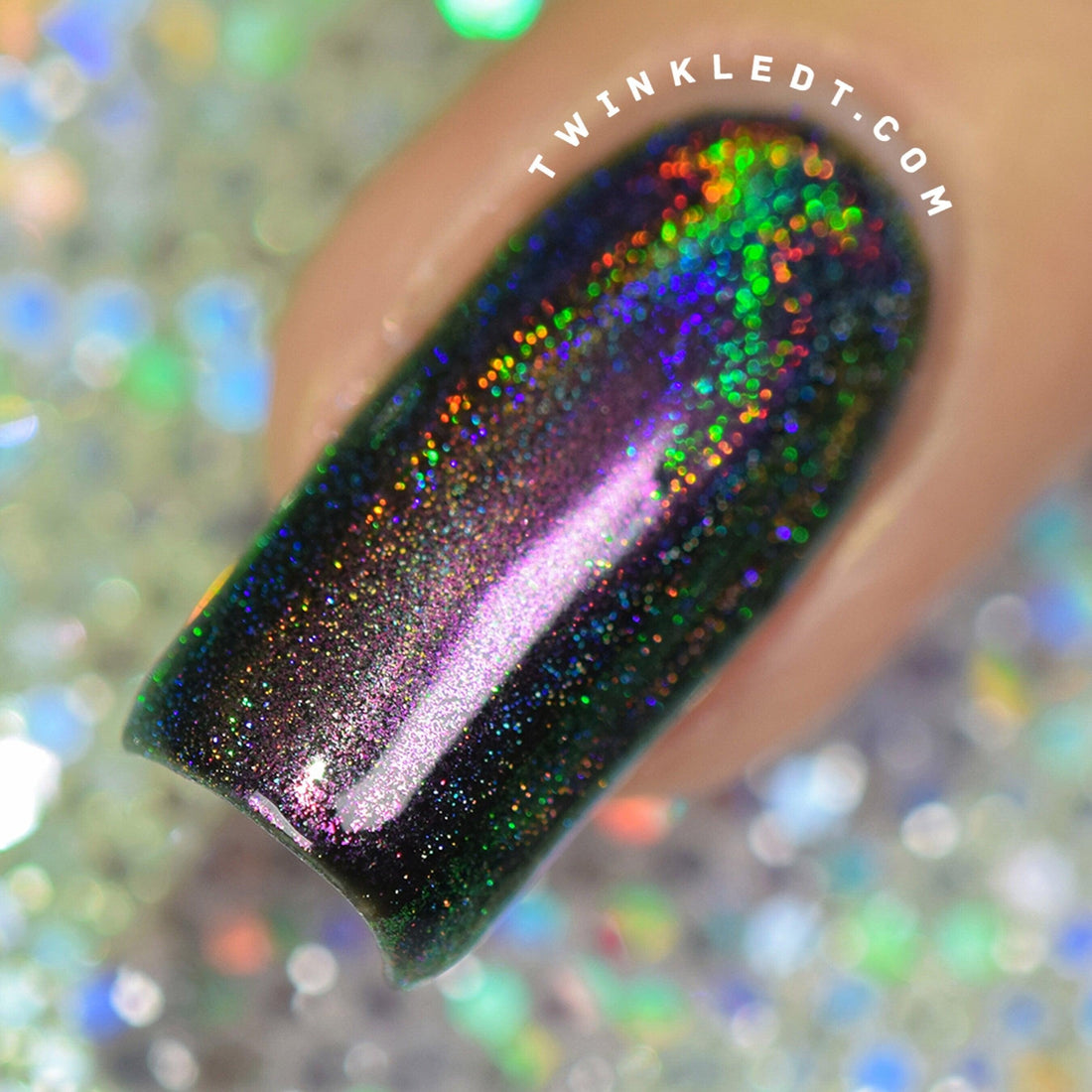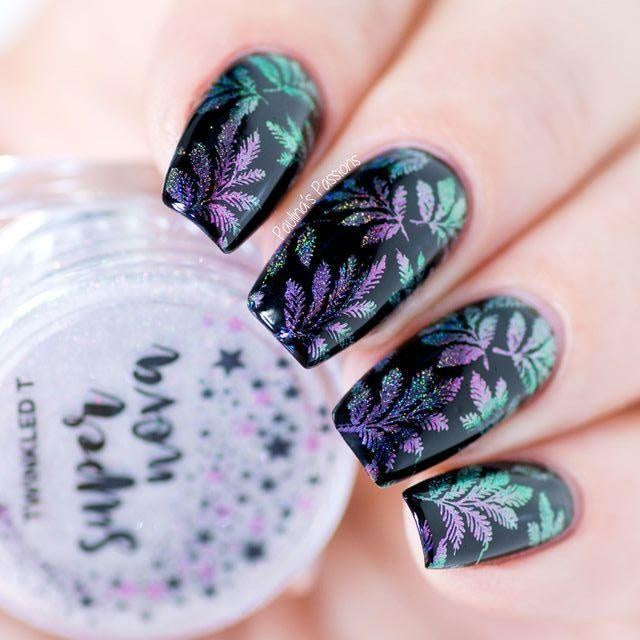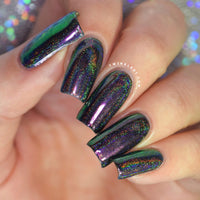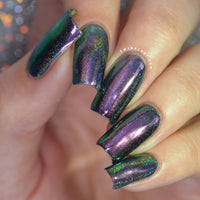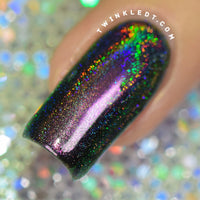 A stunning Holographic and Iridescent Powder! Product has been applied over a black base in photos shown. 
Weight: .5 gram of product in a 1 gram jar
Directions for Use:
1. Paint on your base color.
2. Apply a no-wipe gel topcoat.
3. Flash cure your top coat. 10-30 seconds, depending on your lamp wattage.
4. Lightly sprinkle your powder over the entire nail. You may also dip your fingernail directly into the pot.
5. Once the nail is covered, begin rubbing the powder in using either the Twinkled T Silicone Tool, a foam applicator, or your fingertips.
6. Apply another gel top coat and cure to seal your powder in!
Never received this order
I never received this order. What should we do about this?
Great for floors
A very nicely cut, fine powder. Because of that, when I immediately dropped it and it went everywhere, I couldn't get it out of the wood grain. Makes a nice floor decoration though—very sparkly. Too bad it never got to my nails.
Excellent product!
It was so easy to use and it's very pretty!
Simply stunning!
Wow! Gorgeous pigment easy application, and soooo much fun to decorate!! My clients new fave!!!
Let customers speak for us