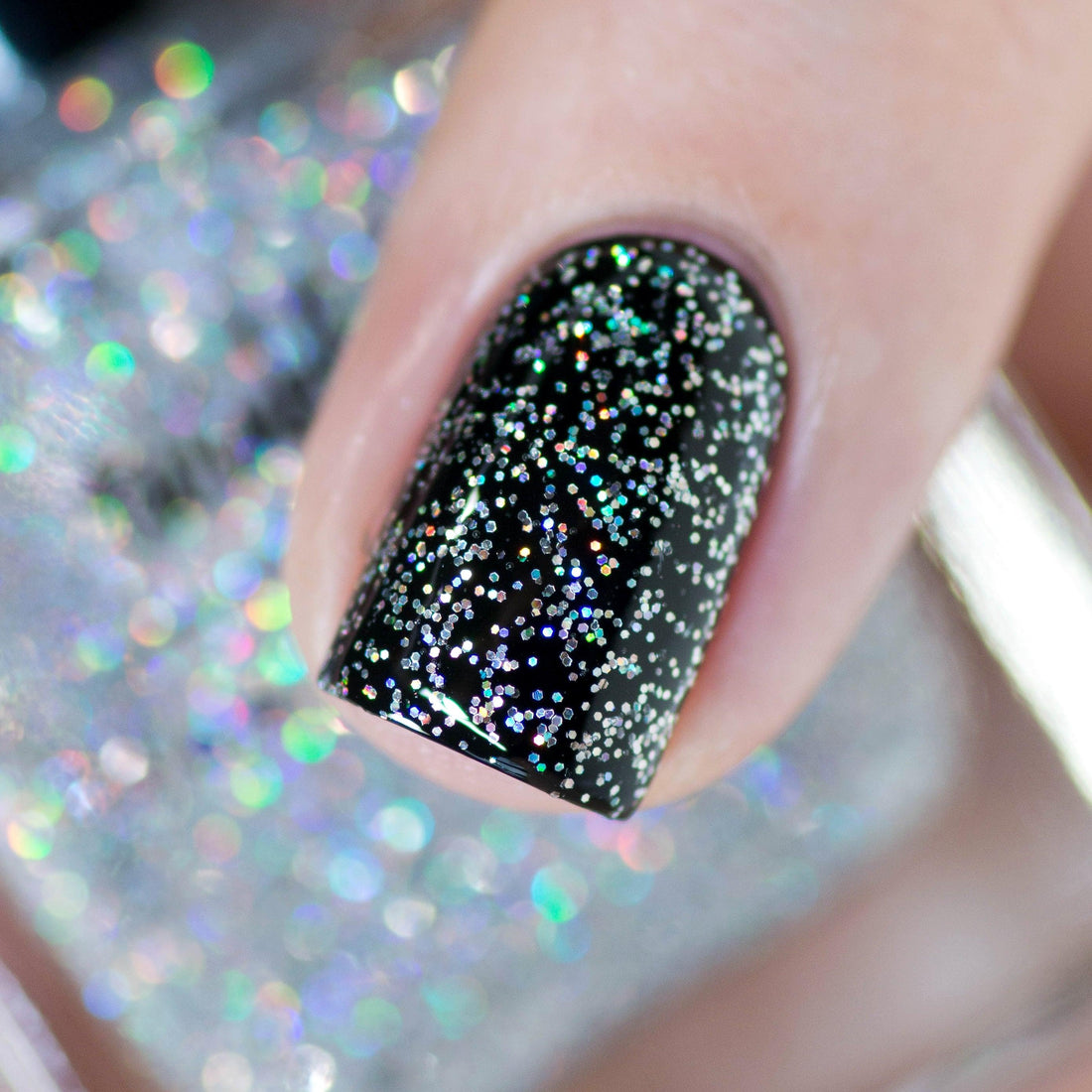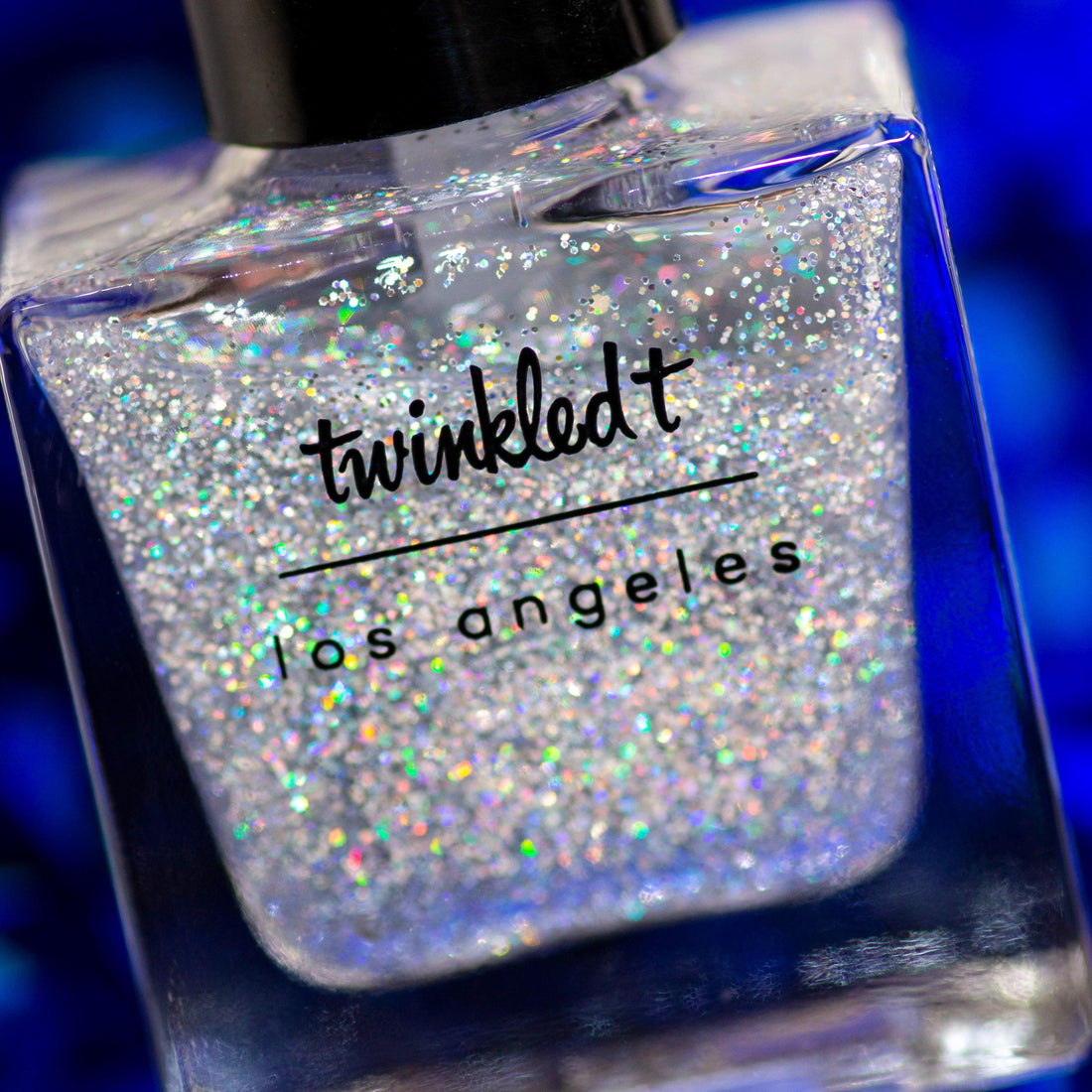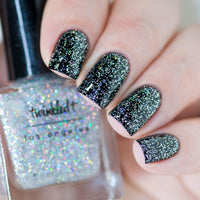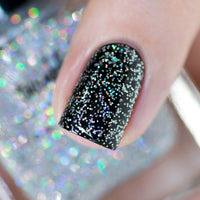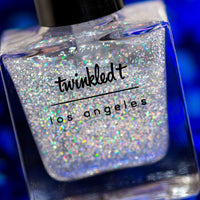 Photos shown are 1 coat over black polish. 10 mL bottle. 
Holo Hail is a gorgeous, clear based topcoat jam-packed with tiny silver holographic glitters.
Twinkled T Nail Polishes are hand-poured and packaged in Los Angeles by yours truly. They are created with ultimate care and quality in mind. Polishes are meticulously curated in small batches to ensure maximum holo payout in each swipe.

Each polish is vegan, cruelty free, and 10-FREE. Dozens of holographic flakes, powders, and glitters were tested for effectiveness and durability before reaching this special, perfect polish suited to make any manicure pop.

As a duo who began Twinkled T for a love of all things that twinkle, we made certain every polish will fill all your wildest sparkling dreams. Only 100 bottles of each color will be released at a time to guarantee excellency.
Video
Holo Hail Heaven
Awesome. The Holo in this one really packs a punch. Amazing pay off on one swipe. How good can a Holo Nail be I spent most of my Christmas admiring the sparkle LOL Beautiful nails that lasted all week. Thanks.Super speedy delivery to UK too. I hope 2019 holds more beautifulness.
Let customers speak for us