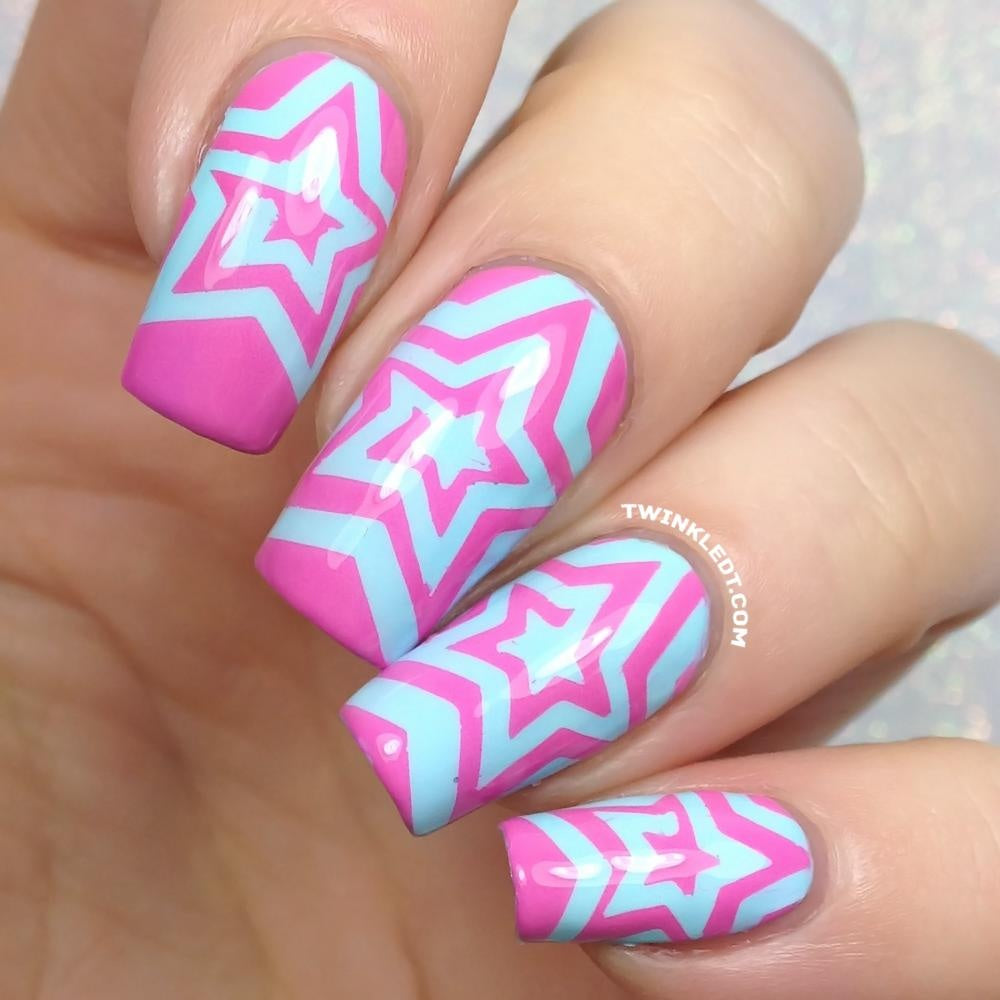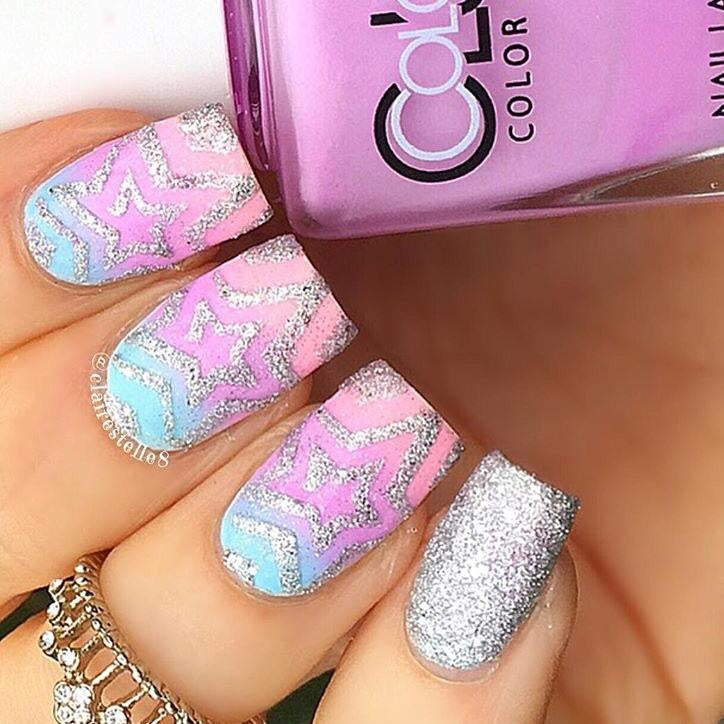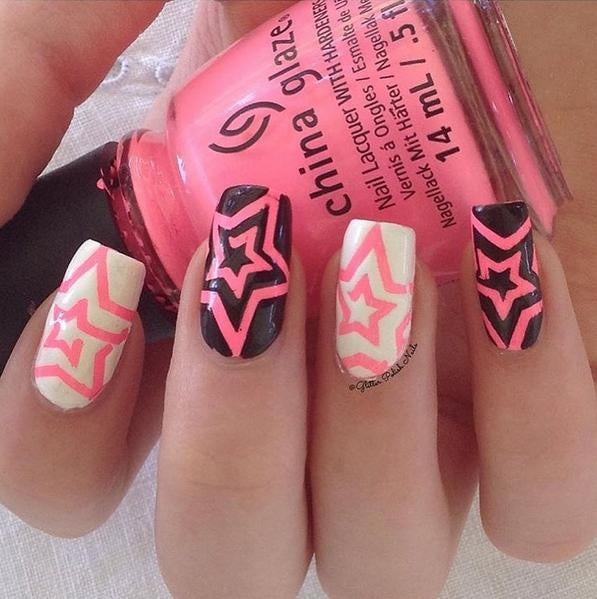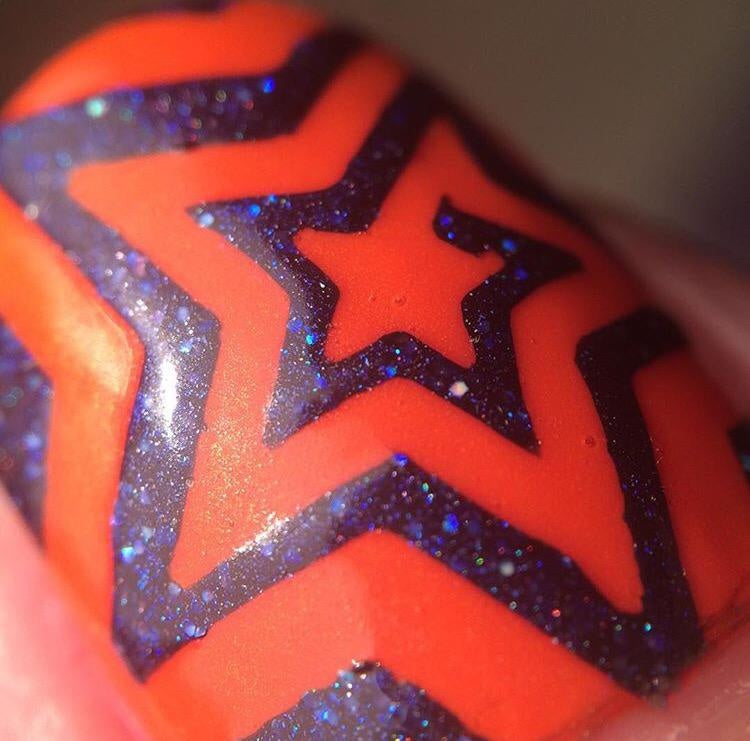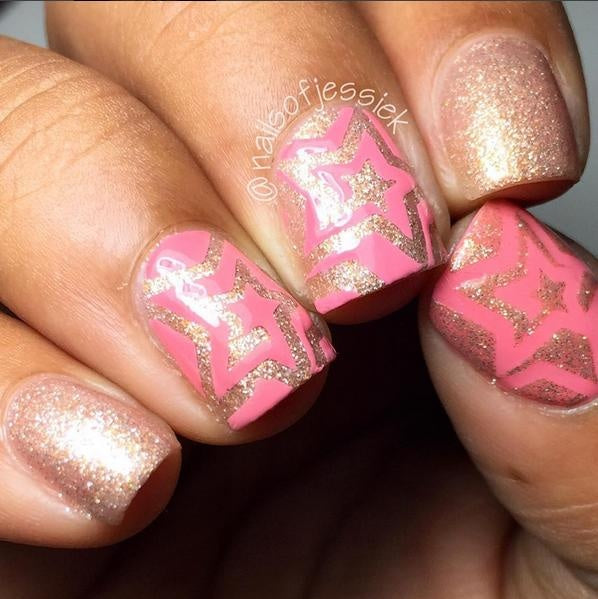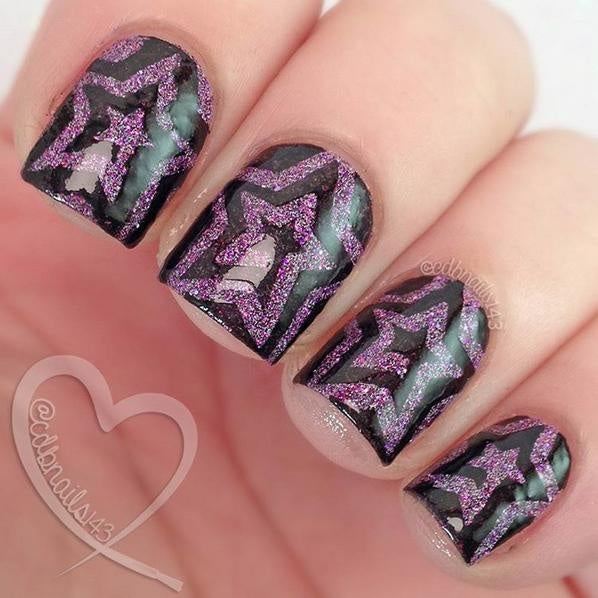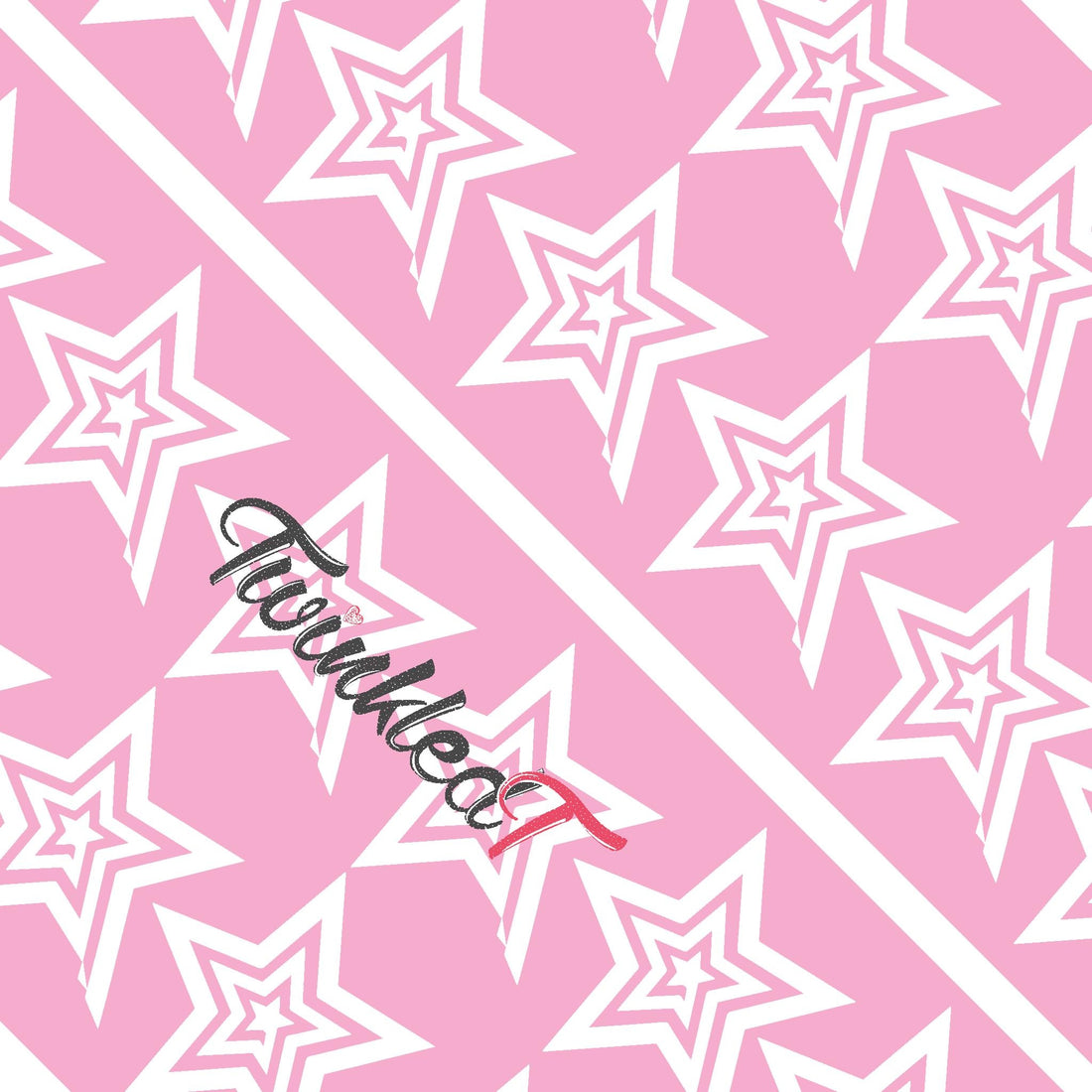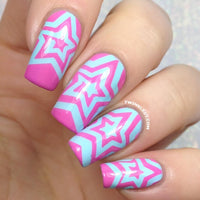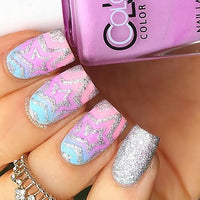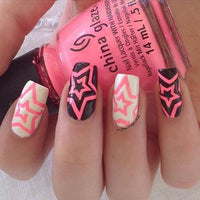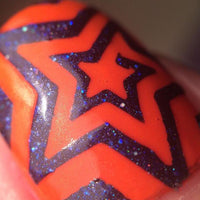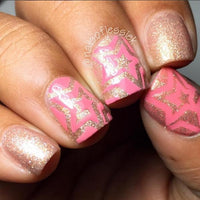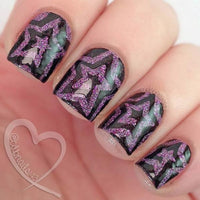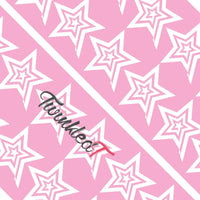 Each sheet comes with 48 Star Cyclones. 
Practice patience with your cyclones! We personally use the following way to peel our cyclones:
Use tweezers to grab outer corner of cyclone. Lift up cyclone completely off sheet. Slowly place down inside of cyclone onto your nail, slowly working your way out.
All nail vinyls are handmade by the Twinkled T sisters in Los Angeles, CA.
Directions
1. Begin by painting your choice of base polish onto your nails.
2. Once thoroughly dried, paint a coat of clear, fast-drying topcoat onto your nails.
3. Once thoroughly dried, use tweezers to lift nail vinyl off its sheet and place onto your nail.
4. Apply your second choice of polish over the nail vinyl.
5. While the nail polish is still wet, remove your nail vinyl from your nail.
6. Add a topcoat and show off your gorgeous new manicure!

Tips
- Your nail vinyl order will include a special Twinkled T packaging to take your nail vinyls on the go!
- Tips and tricks for using nail vinyls can be found here.
- Use tweezers to lift your vinyls. The oils of hands will remove the sticky residue from the vinyl.
- Remove the nail vinyl while the polish is still wet. Once the polish begins to dry, it will create a stringy and clumpy effect of polish when removing the vinyl.


Video
Idk
I bought these awhile ago idk when they're coming so I'm nervouss
So Awesome!!!
Love love love
Easy to use and makes super cute manis
Awesome
My first time using any nail vinyls, super easy and turned out amazing
Twinkled t
My order got to me very fast and the star cyclones were easy to peel once I got the hang of it!
I think they worked good
I think they worked good just a little hard to place and then get it to be flat on the nail. But other than that i love then and i will be buying them again :)
Let customers speak for us