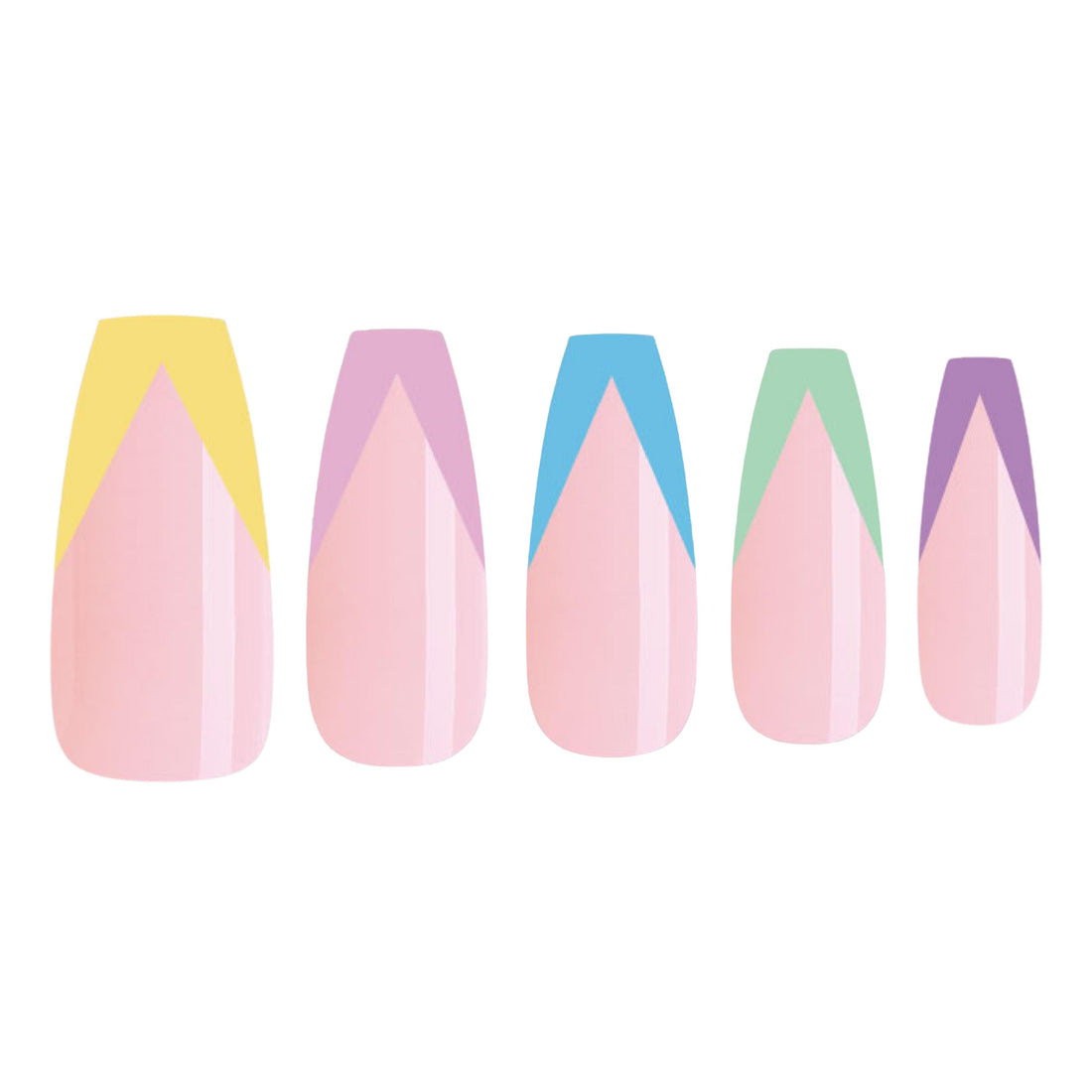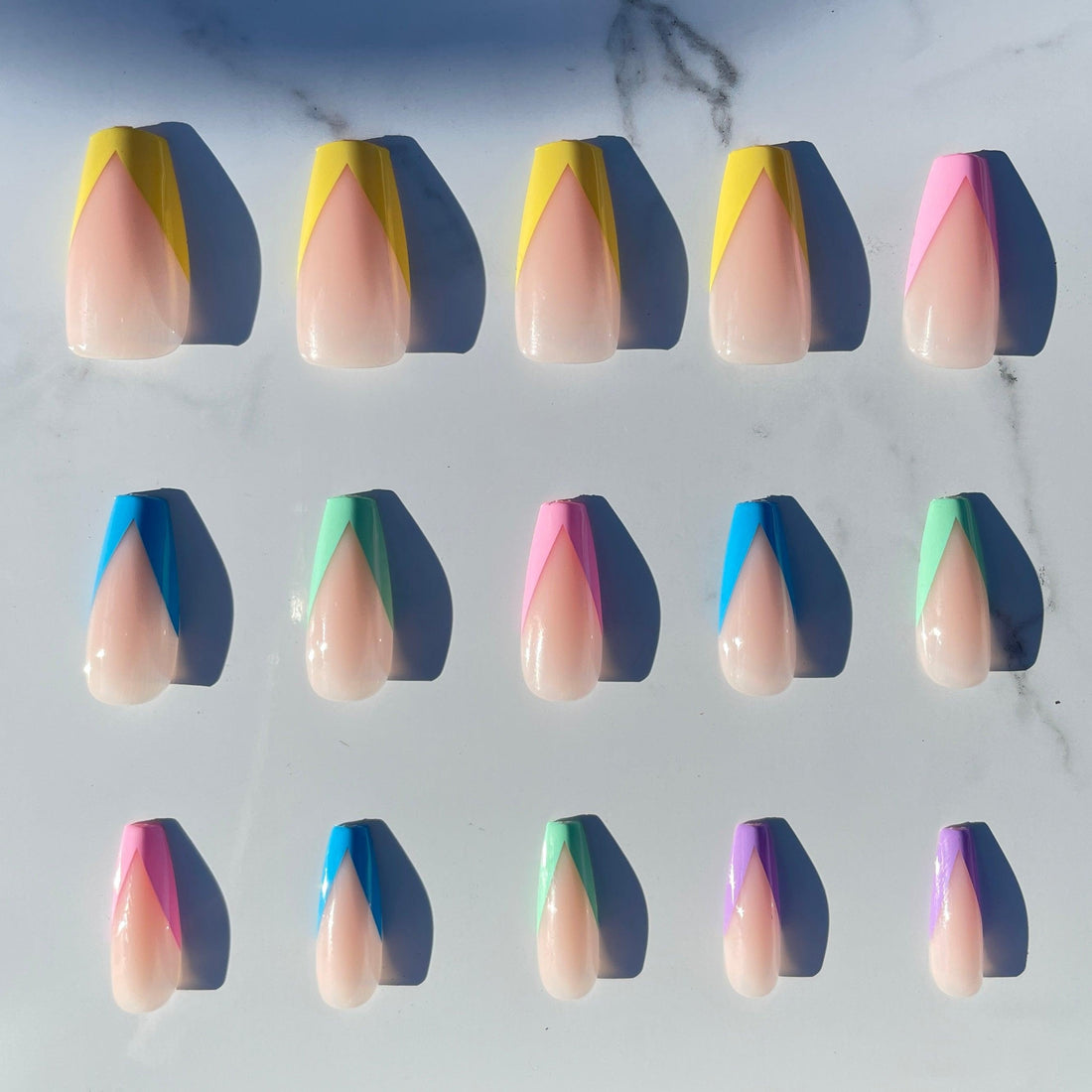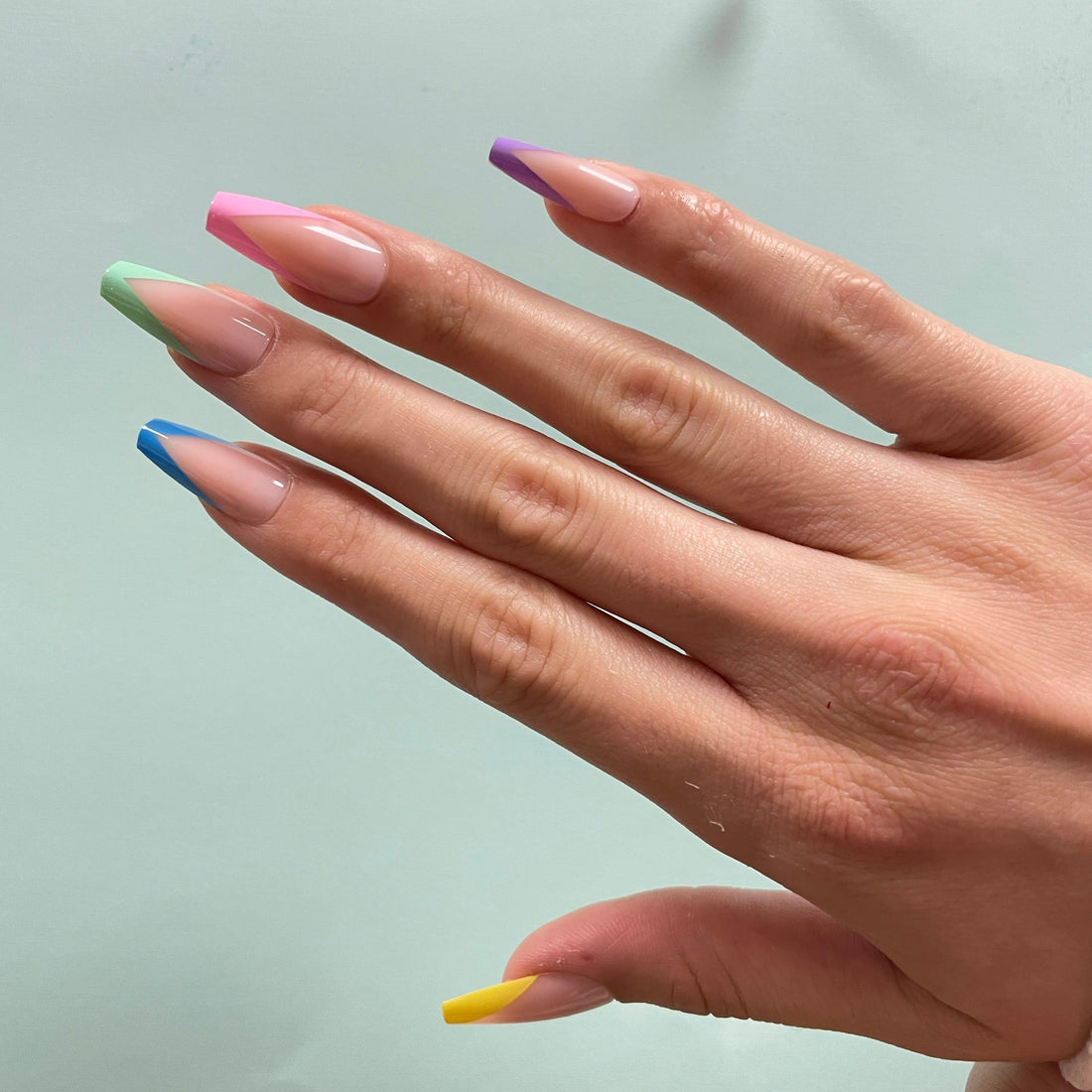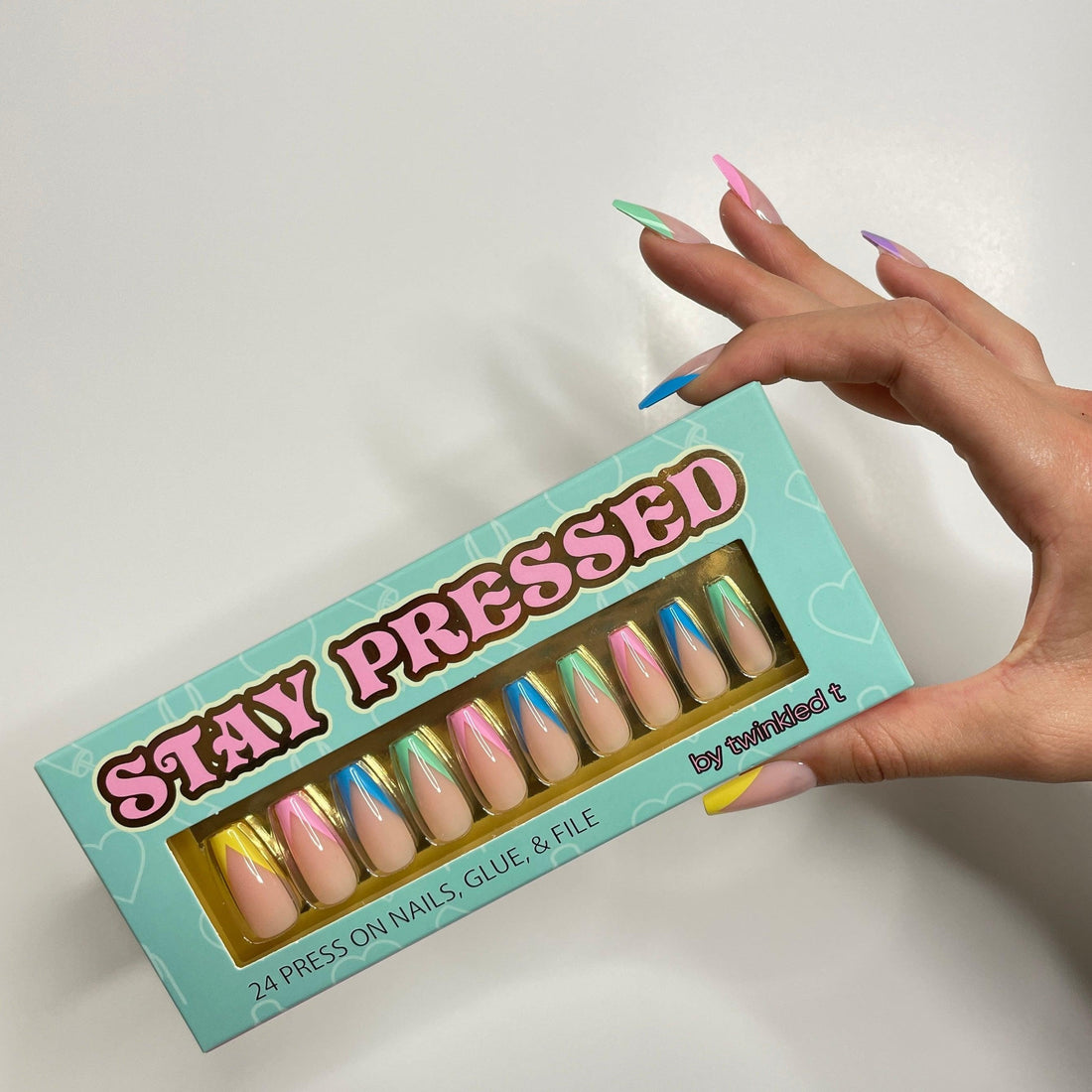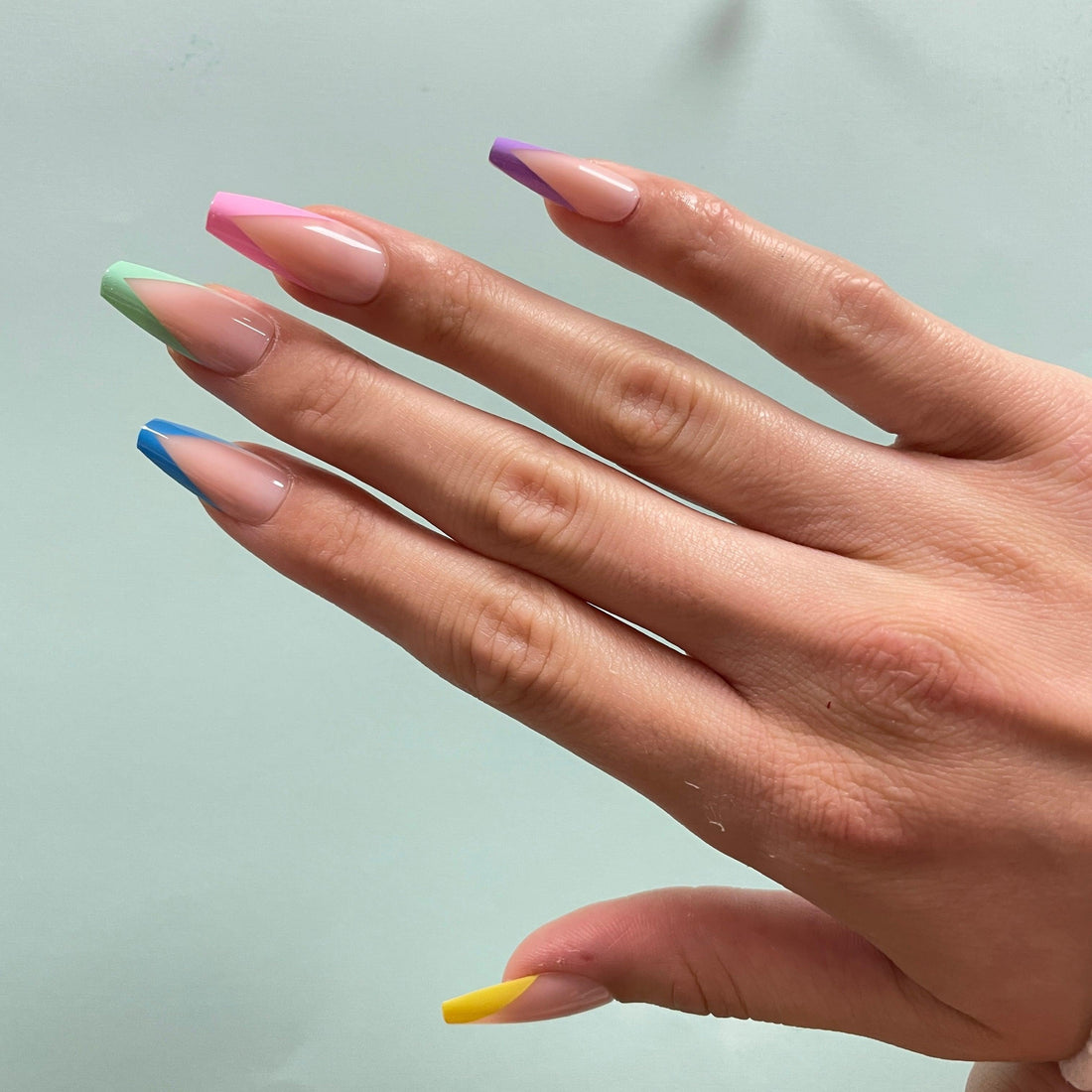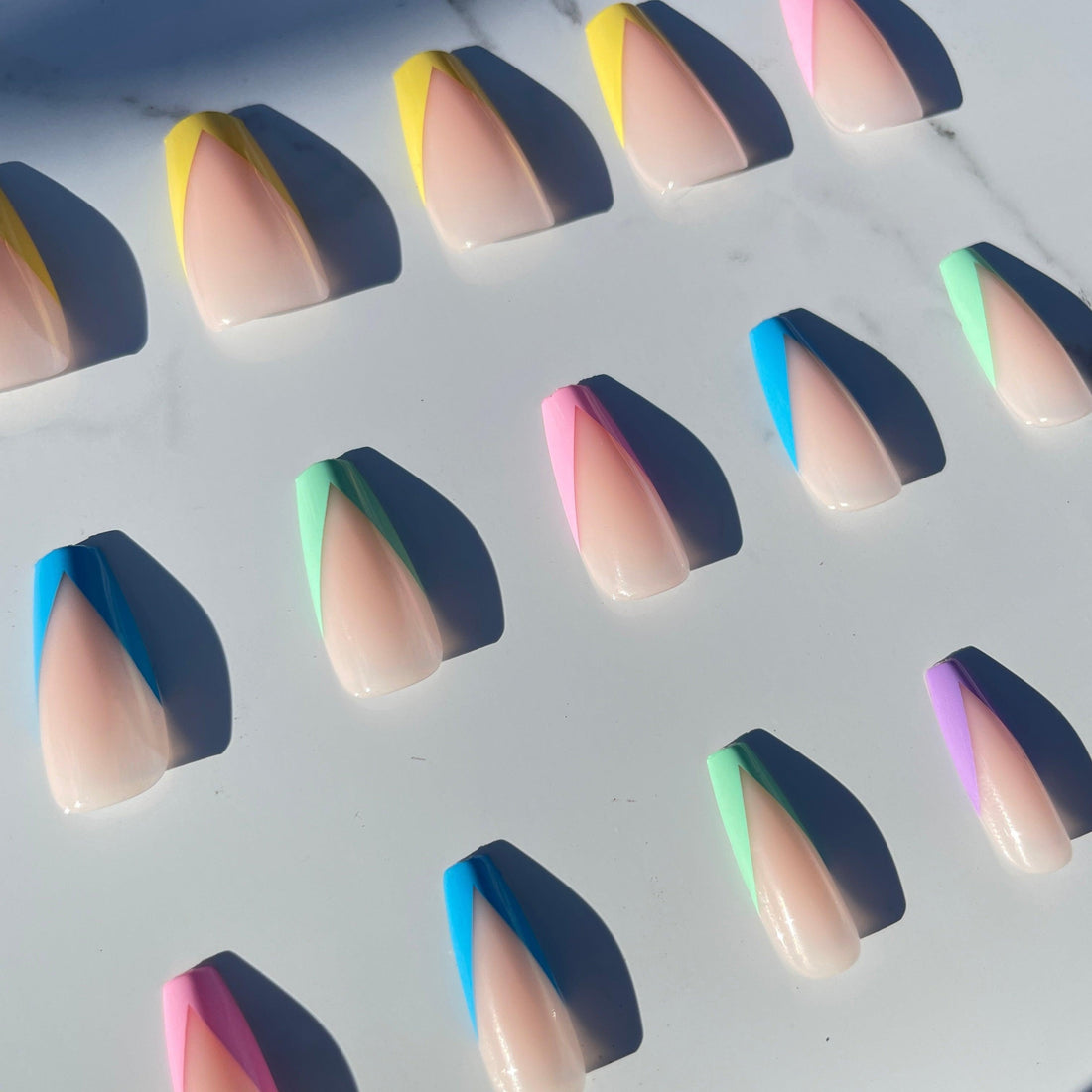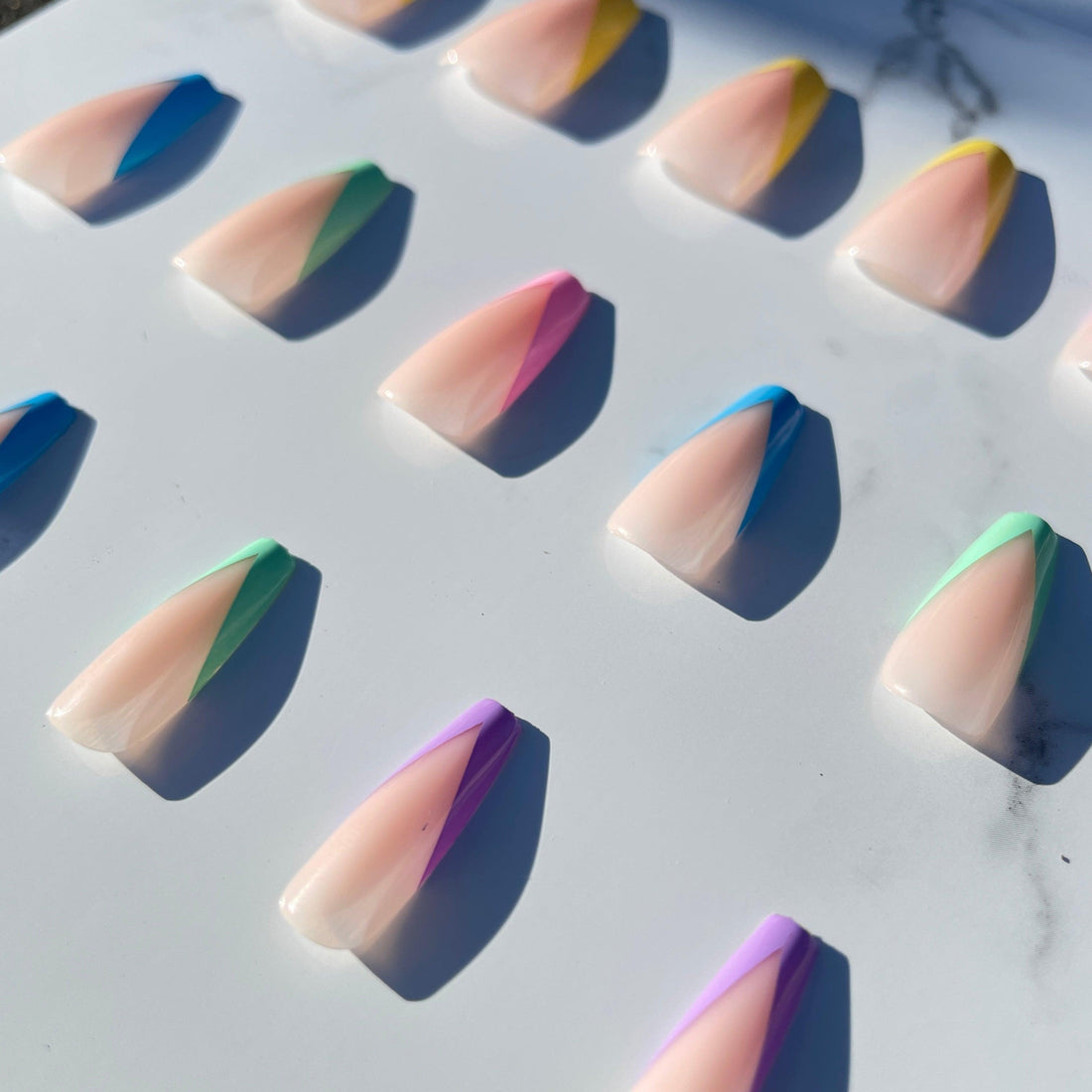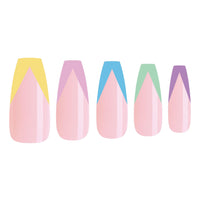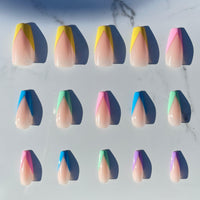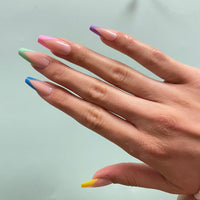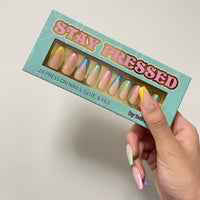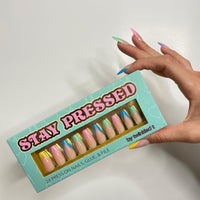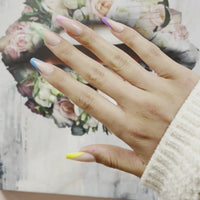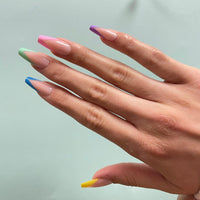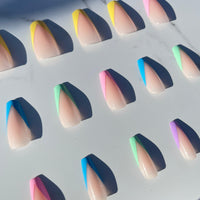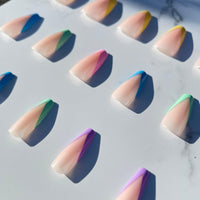 I've been to Miami twice - once for a bachelorette and once for my birthday -- and let me tell you something. People go ALL OUT for their manicures there. Colors, neons, the whole nine yards. I had to make a fun manicure for everyone going on a fun tropical trip.

Coffin shape in long length
Mix & match the South Beach Press Ons with our Taboo In Tulum Press Ons.
About
The Twinkled T Stay Pressed line was tested over the span of a year for durability and wear-ability. With proper care, the Stay Pressed press ons will last 2 weeks of wear. Use our Premium Nippers to clip or Glass Files to shape the press ons into your desired shape.

Package includes glue & a file.

24 nails in 12 different sizes for the perfect fit
Designed with material to look like a fresh acrylic set
Less than 5 minute application
Video
Two Weeks and Holding up Great
I bought these for my sister. Here is her latest feedback: The nails you sent me have been on 2 weeks and washed dishes...holding up great!
Cutest & Strongest Press On Nails!
These press on nails are honestly the best ones out there! The 'KISS' nails could never! Not only are they super cute and trendy, but are so strong and the perfect length. The nail glue is amazing and I had no issues with lifting. I got so many compliments since they look like real acrylics! Forever in love with these press ons!
Let customers speak for us