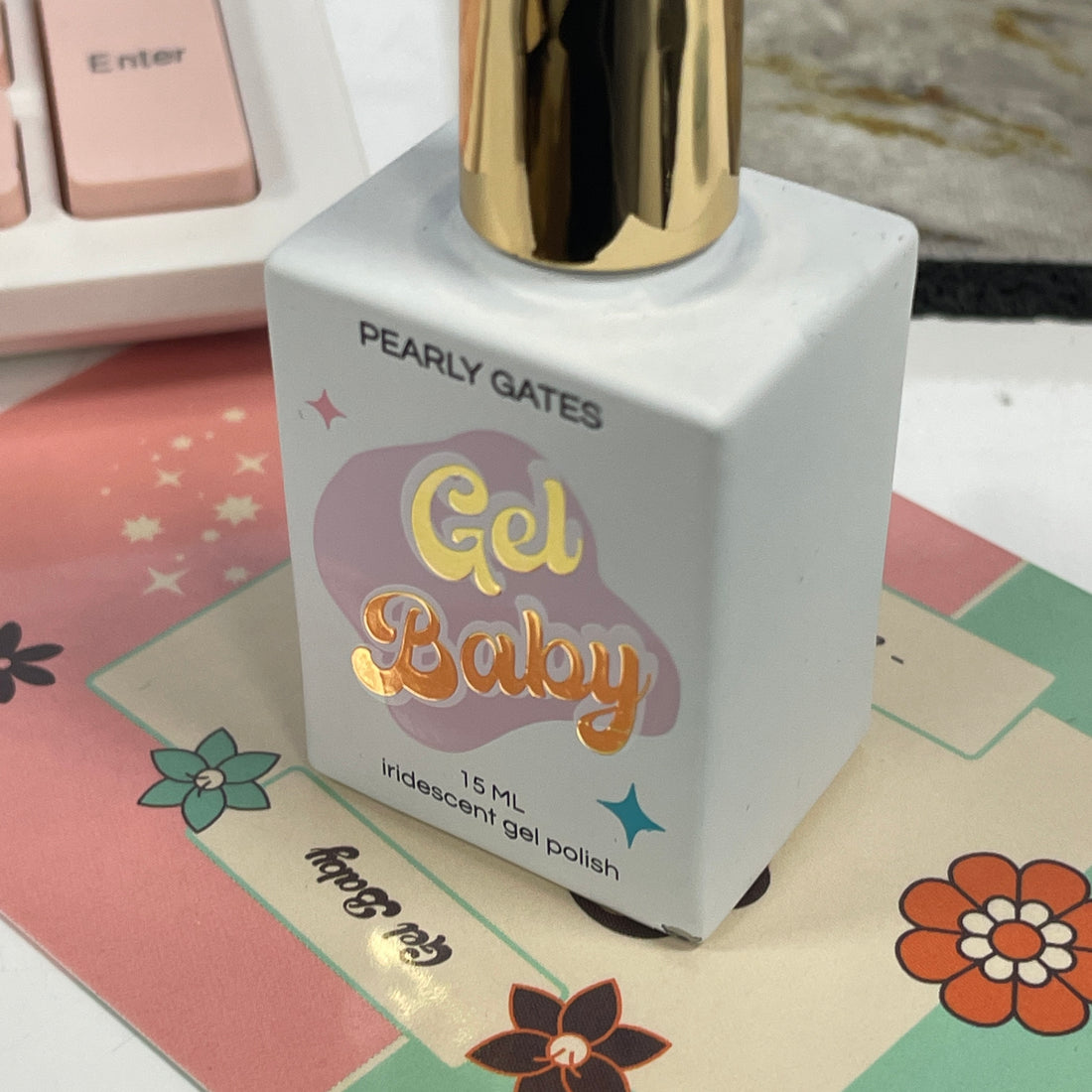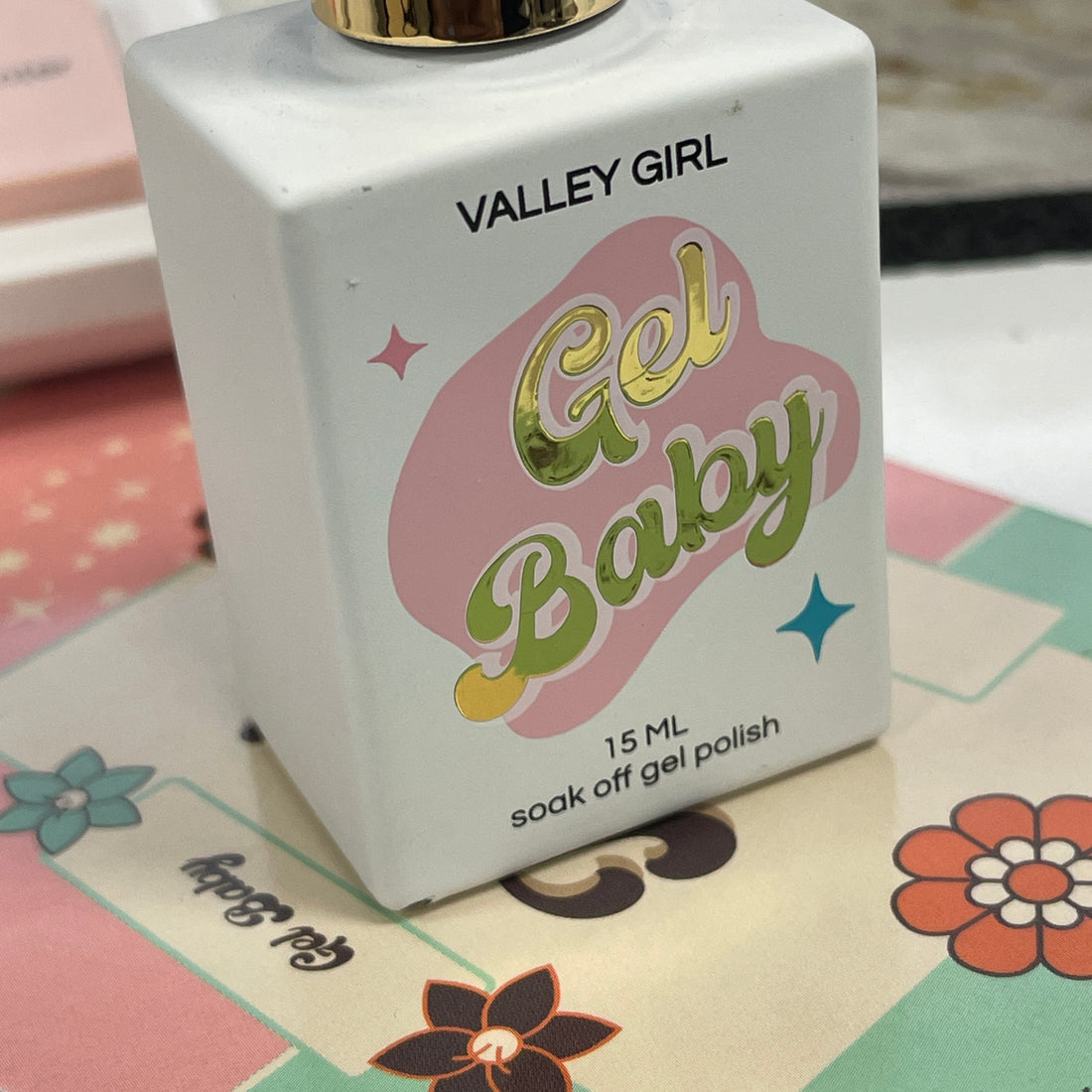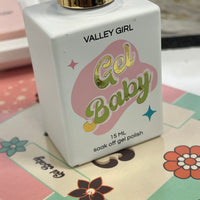 With thousands of Gel Baby polish bottles, we were bound to have some chipped bottles here and there. As we package orders, we put any of these "oopsie" Gel Baby bottles on the side. The gel polish inside is still absolutely perfect, but the bottle may have a chip or mark!

I wanted to offer these as an option for those who want to try Gel Baby at a more affordable cost, as well as help us save perfectly good Gel Baby products!
Inventory will be updated once a month with what colors are available!
Directions: Apply any gel polish with 1 - 2 coats over our Base-ically Base Coat and top with our Glossy Talk The Top Coat or Matte At You Top Coat.

Cure Time: 30-60 seconds (LED) / 60-120 seconds (UV)

Size: 15ML (0.5 Ounce)
About
Twinkled T's Gel Baby line is the quality gel polish you've been needing. Gel Baby has been created over the span of 3 years to create a formula perfect for oily nail beds, dry nail beds, staining through purple shampoo and cloths, anti-chipping for the working boss babes, and extreme opacity for those of us who need to cure and go, go, go.
FOR PROFESSIONAL USE ONLY
Ingredients: acrylates copolymer, 2-hydroxyethyl methacrylate (HEMA),  trimethylbenzoyl, diphenylphosphineoxide. may contain [+/-]: CI 45380, CI 17200, CI 15850, CI 77491, CI 15985, CI 77492, CI 77007
best !!!
really good nail polish !!!! i bought 4!!!
Long lasting, pigmented and professional quality.
The entire gel baby line is the best quality gel polish that one can buy without having a license. It's gorgeous and people always ask me who does my nails. This is a product that I trust, and I feel like it is very safe. If you did not know, improper usage of gel or poor quality gel can make you develop a serious gel allergy which can translate to an allergy to many other monomers. As long as you clean any uncured gel off of your nails with acetone immediately and flash cure for as long as instructed, your manicure will last a minimum of three weeks. I wear gloves for long hours at work and my manicure lasts so long that I have to soak it off just because my nails grow out. If you want professional quality at home, try gel baby. However, make sure you know what you're doing with gel! Developing a gel allergy can last a lifetime.
THE BEST!!
My daughter is a big fan of your polishes. She recommended them to me. I will never use anything else! No chipping or peeling off. ABSOLUTELY the BEST gel polish!
AMAZING value
It's so cool that y'all offer this as an option for those of us that just want to try out different gels! Super affordable and the variety is great. Formula is very long-lasting!
Buy it buy it buy it buy it
Look I love Gel Baby, the formula is incredible and I love the twinkled t brand. My wallet on the other hand doesn't love the price. This is a great way to get the colors you want at a lower price point. Every bottle I have received is minimally damaged and most of the time I have to look to find the imperfections.
Let customers speak for us