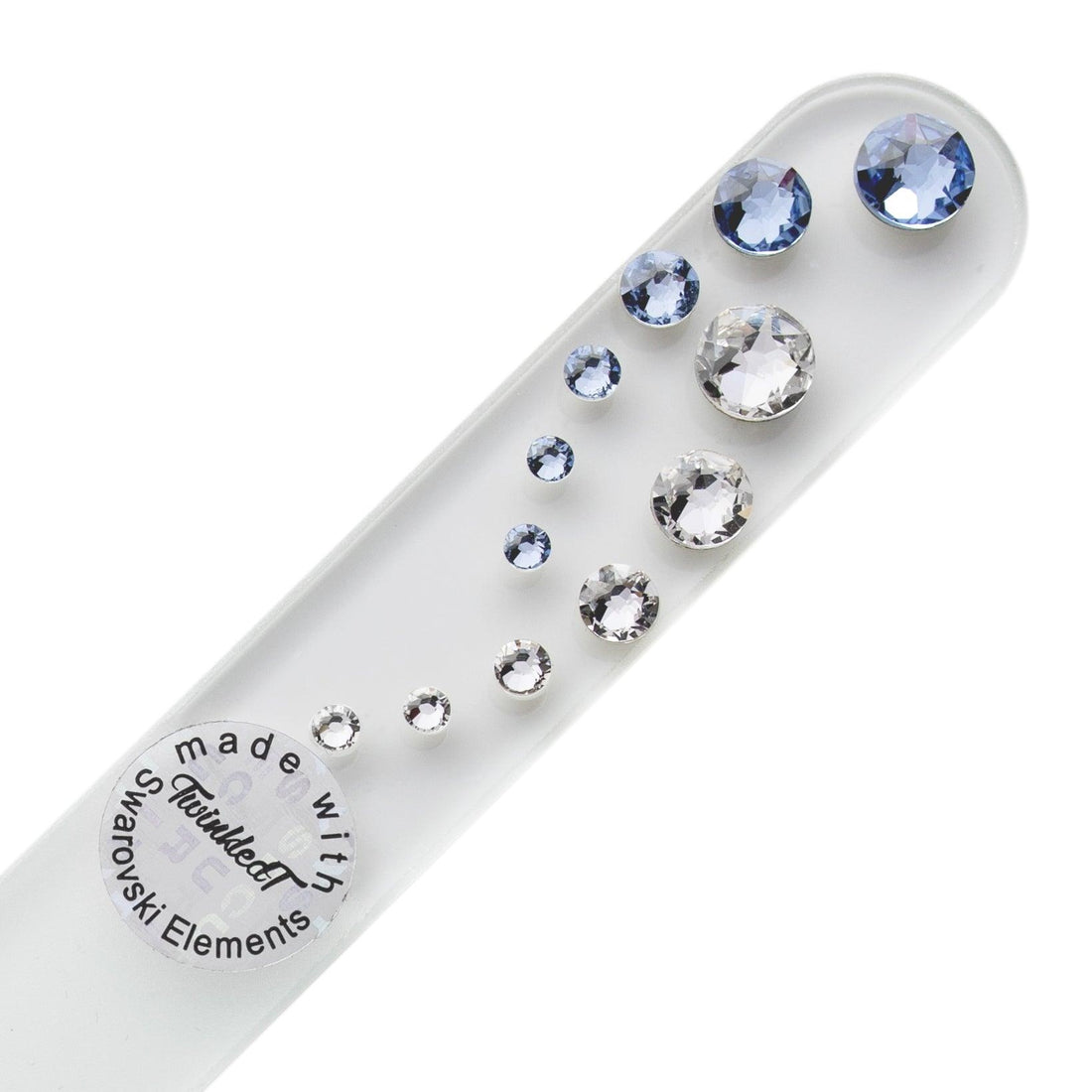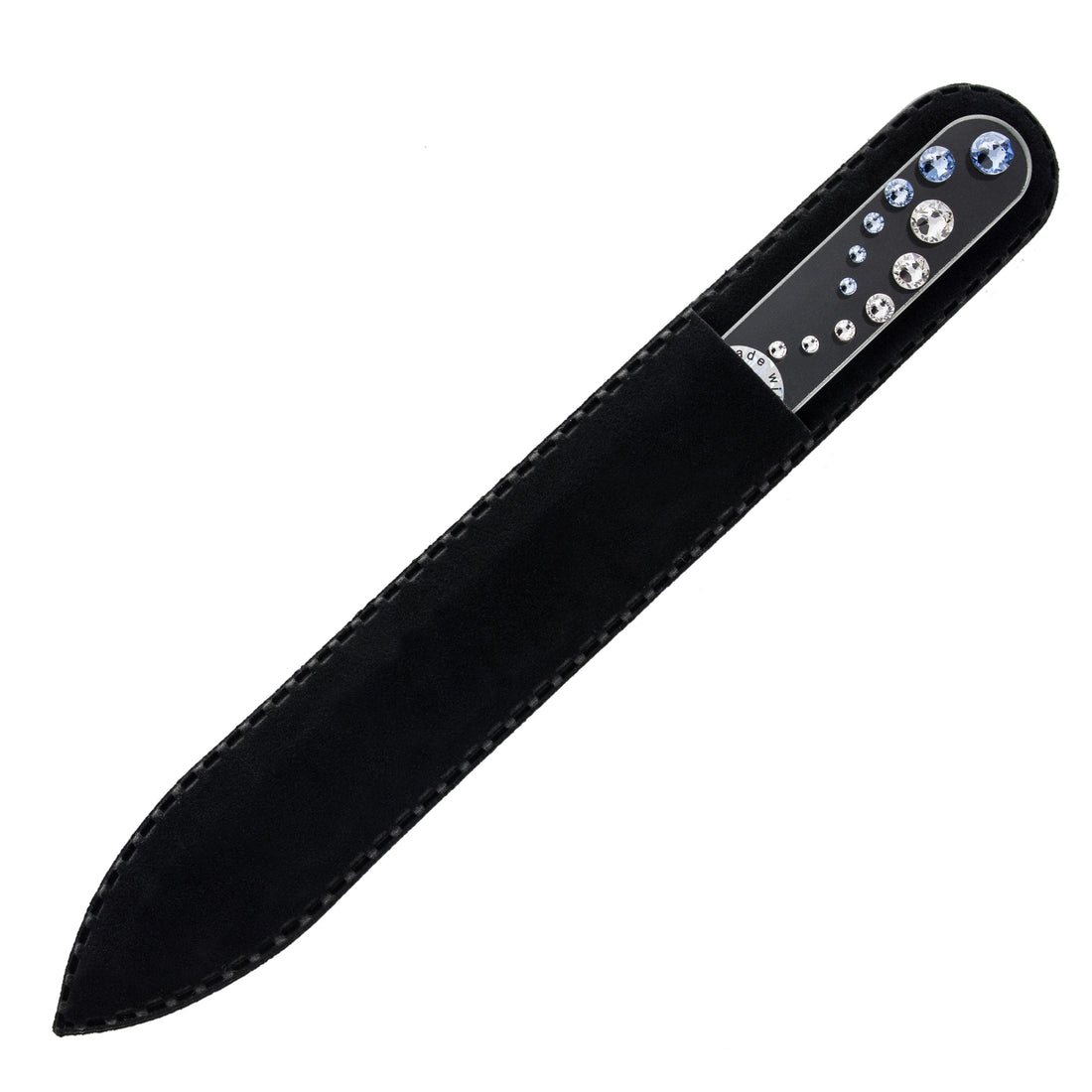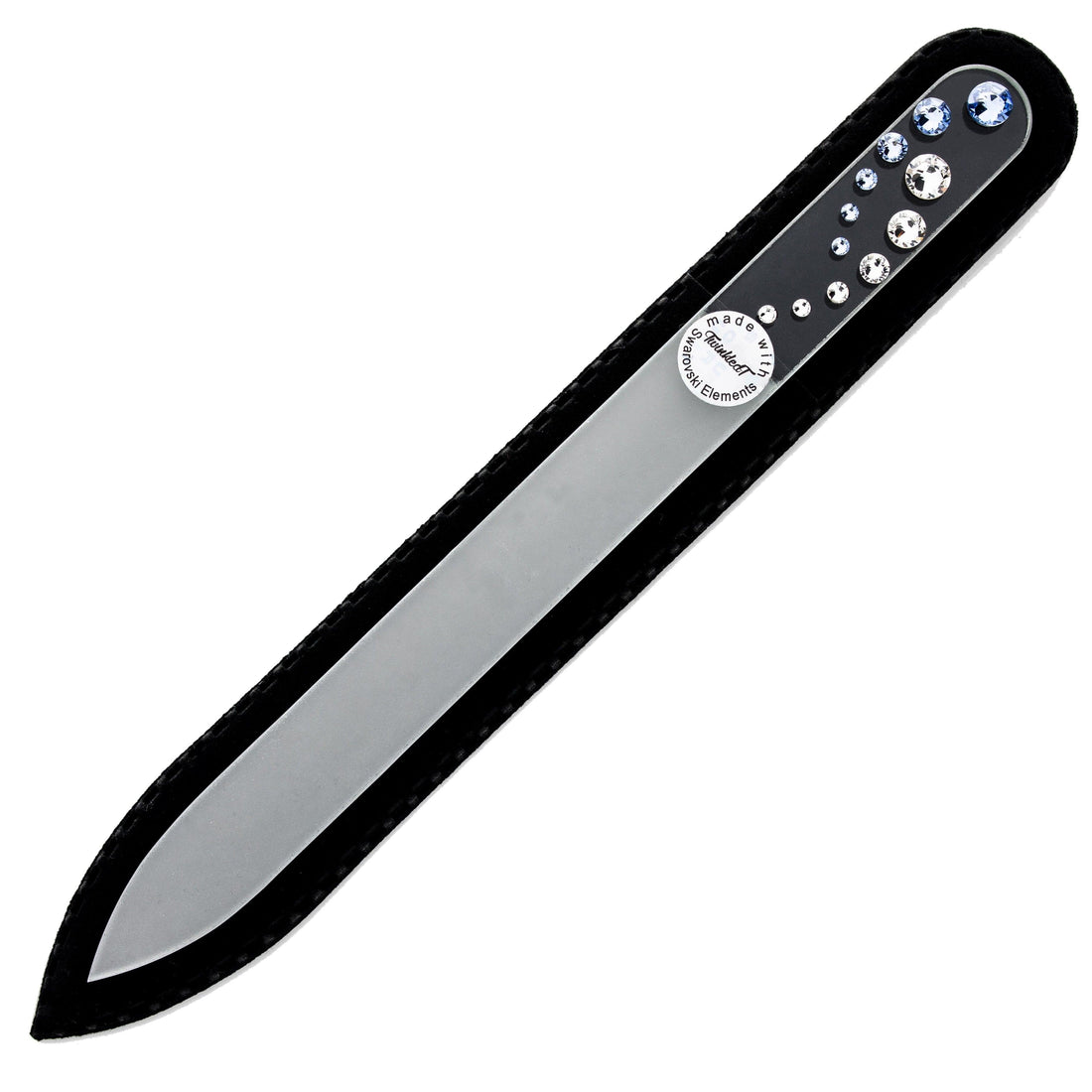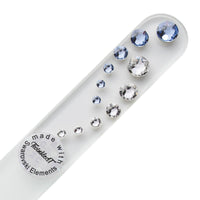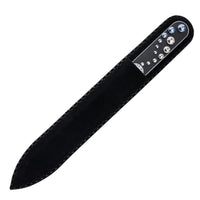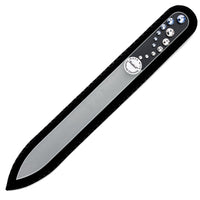 Belle Swarovski Czech Glass Nail File
Our favorite sparkly files shine with real Swarovski Crystals!  
You will receive 1 file in a black velvet sleeve.
We are proud to carry Mont Bleu crystal glass nail files! Mont Bleu has a reputation of being the world's leading supplier of the strongest and most durable crystal glass nail files. 

Crafted in Prague, Czech Republic by Mont Bleu
Mont Bleu files come with a lifetime warranty on file surface. Warranty does not cover file breaking due to dropping or misuse.

Best nail file
Let me tell you this is the best nail file ive ever used. Ive bought from amazon and bed bath and beyond, this is the best. It files so fast and so smoothly. In my opinion, it feels thin like its going to break. And the gems are only on one side, i think they should be on both bc when its flipped, theres no more sparkle :( just the bottom side of the gem. Im not taking off points tho bc its just personal preference. But the file is SO GOOD!!
So pretty
I love the glass files. They make your nails so smooth.
Let customers speak for us