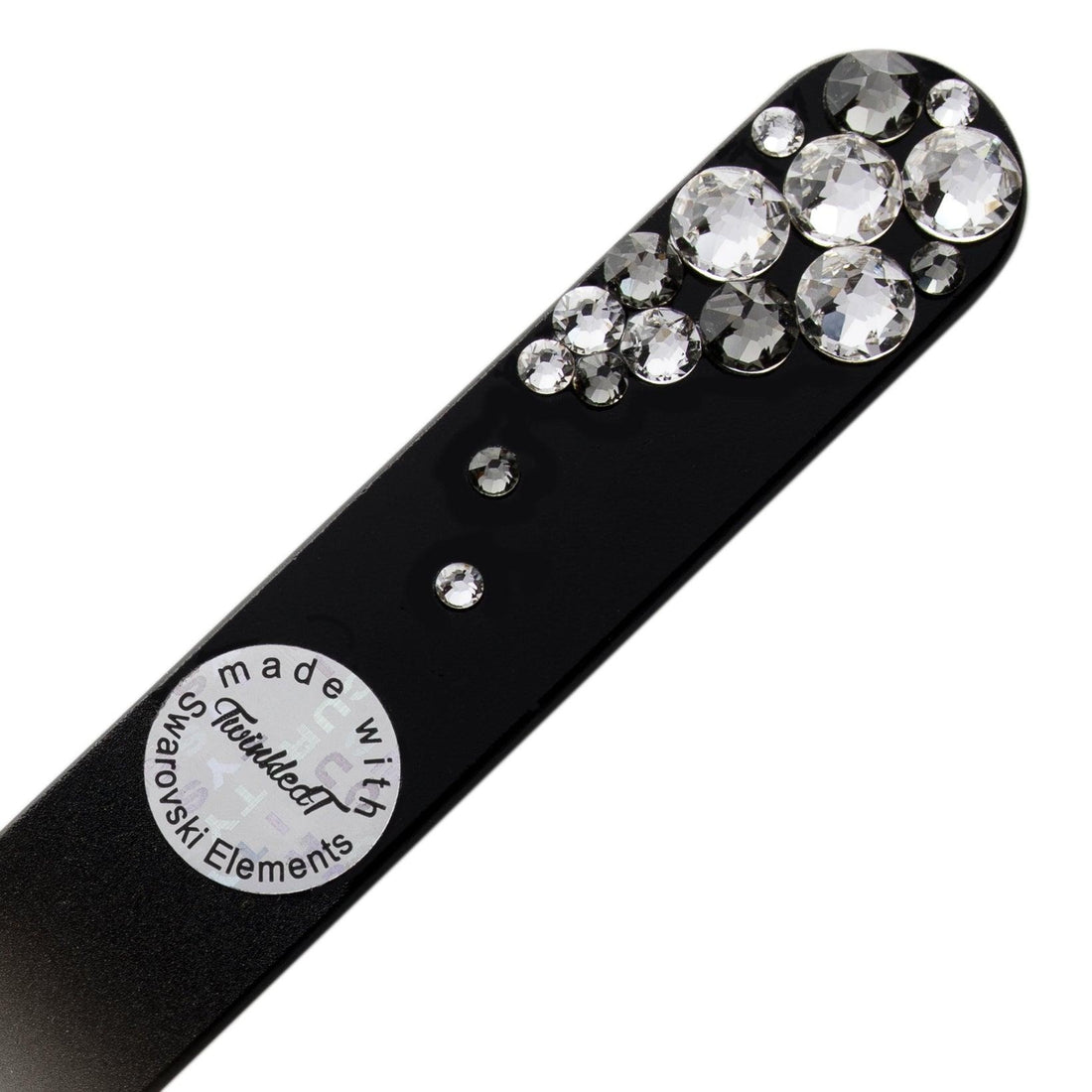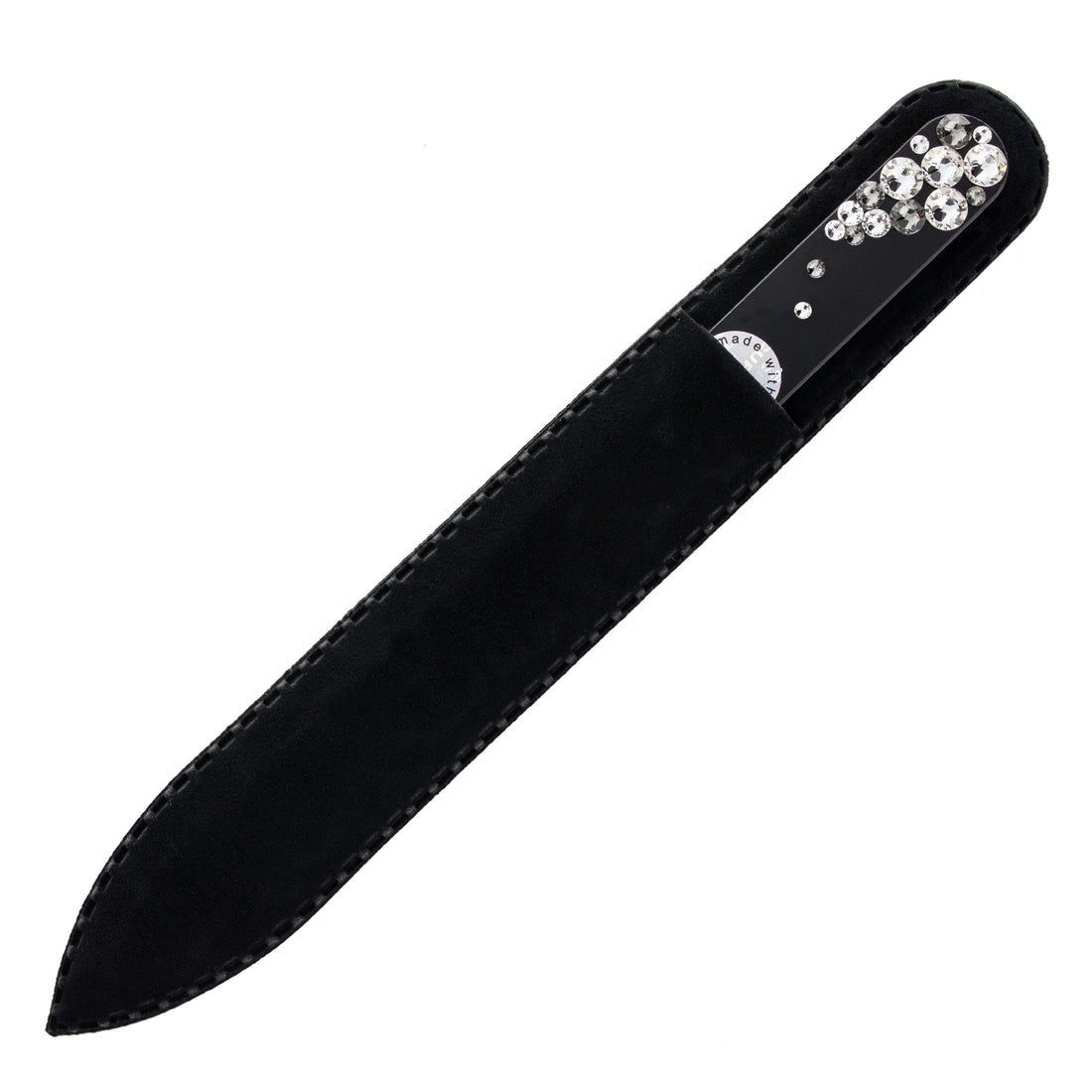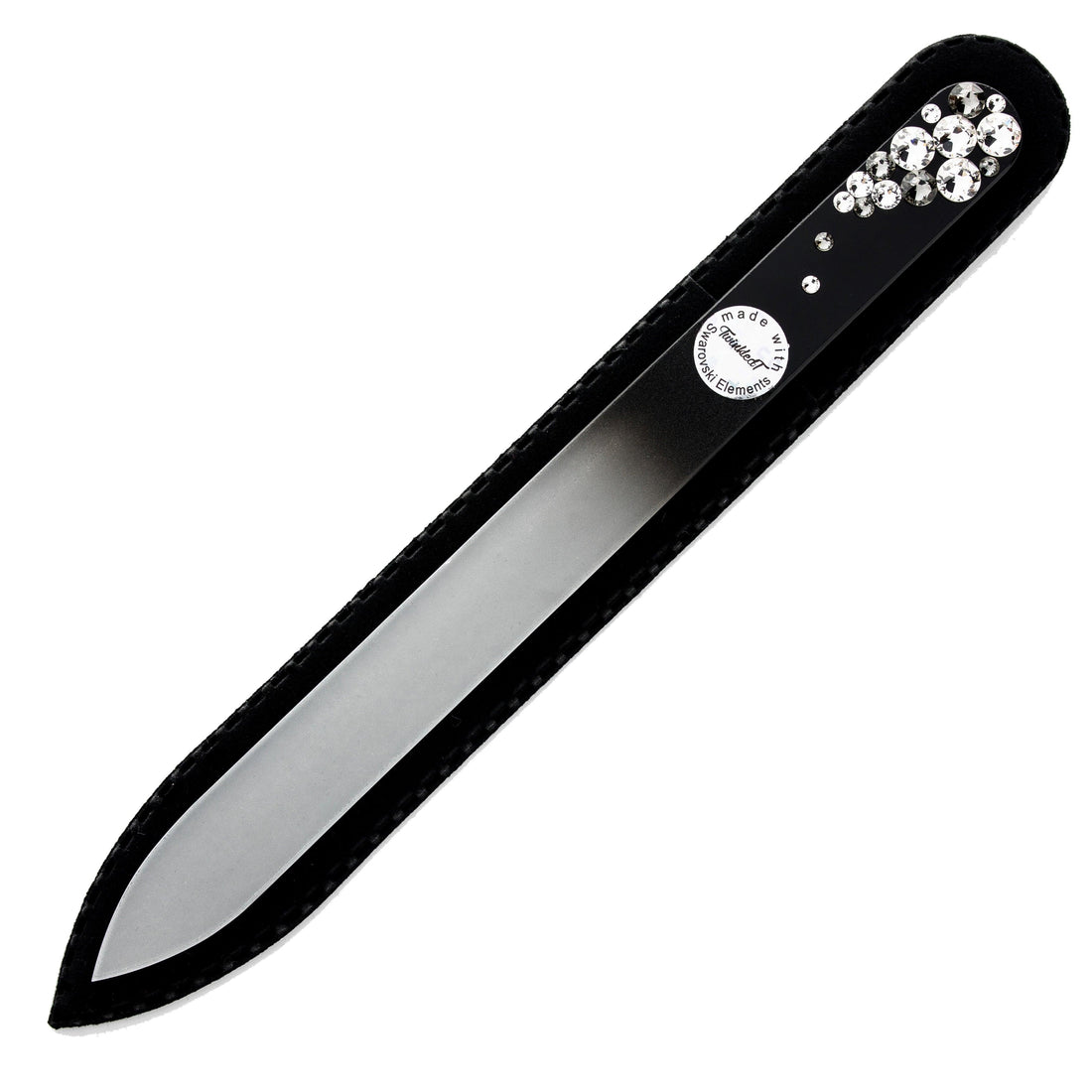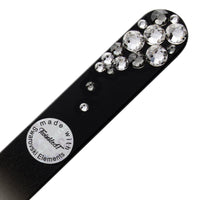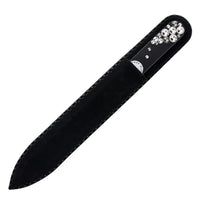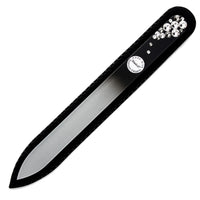 Shay Swarovski Czech Glass Nail File
Our favorite sparkly files shine with real Swarovski Crystals!  
You will receive 1 file in a black velvet sleeve.
We are proud to carry Mont Bleu crystal glass nail files! Mont Bleu has a reputation of being the world's leading supplier of the strongest and most durable crystal glass nail files. 

Crafted in Prague, Czech Republic by Mont Bleu
Mont Bleu files come with a lifetime warranty on file surface. Warranty does not cover file breaking due to dropping or misuse.

A must have staple
I decided to purchase my first glass file after having used emery boards and metal files for years, and I'm very happy with my purchase! It files my nails down much more smoothly and quickly, and comes with a handy small case. I strongly recommend purchasing a glass file like this if you don't already own one.
Bonus Points
My girlfriend noticed my 99 cent nail file and complimented me on how "nice" it was. When I received the email on the nail file sale from Twinkle T, the great idea light bulb flashed on in my mind. I purchased two and gifted those to my girlfriend and her 9 year old daughter. They really appreciate the quality and the fancy bling!
Thanks Twinkle T for scoring some "Great Boyfriend points" for me.
Let customers speak for us