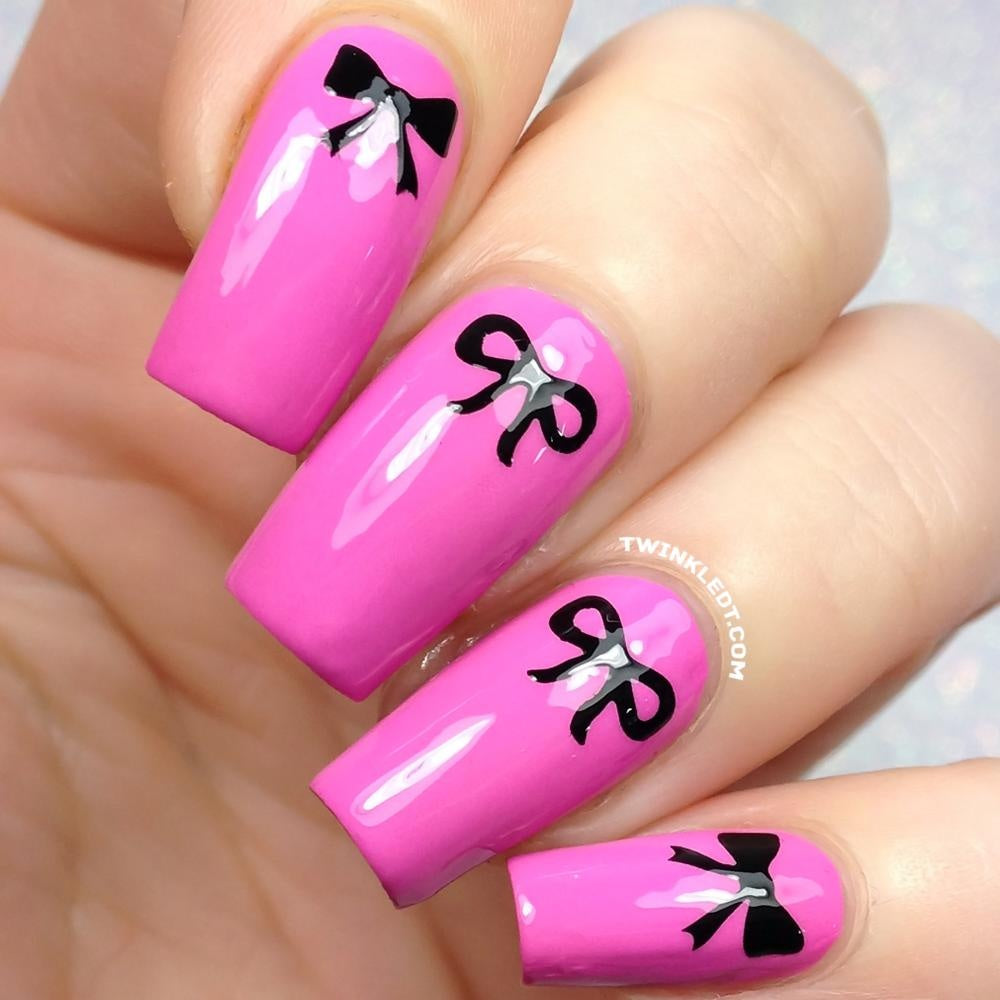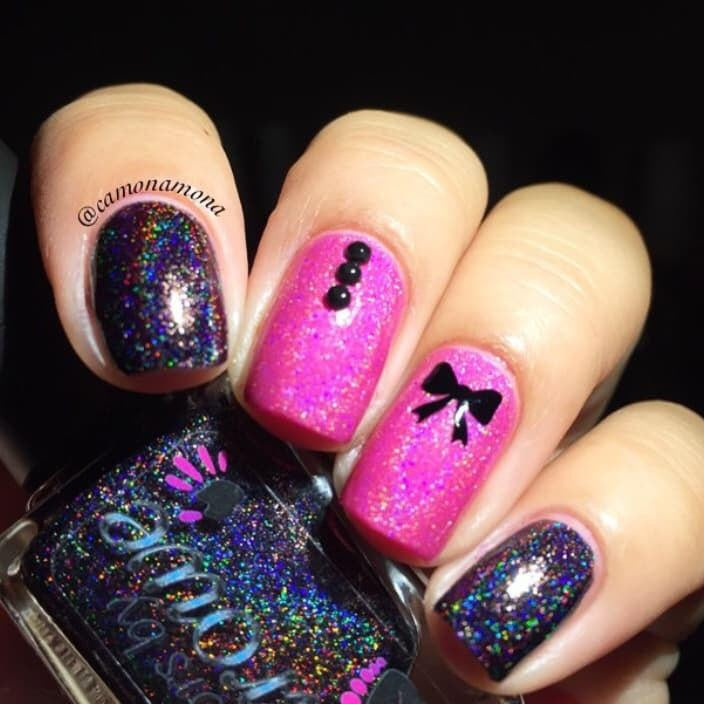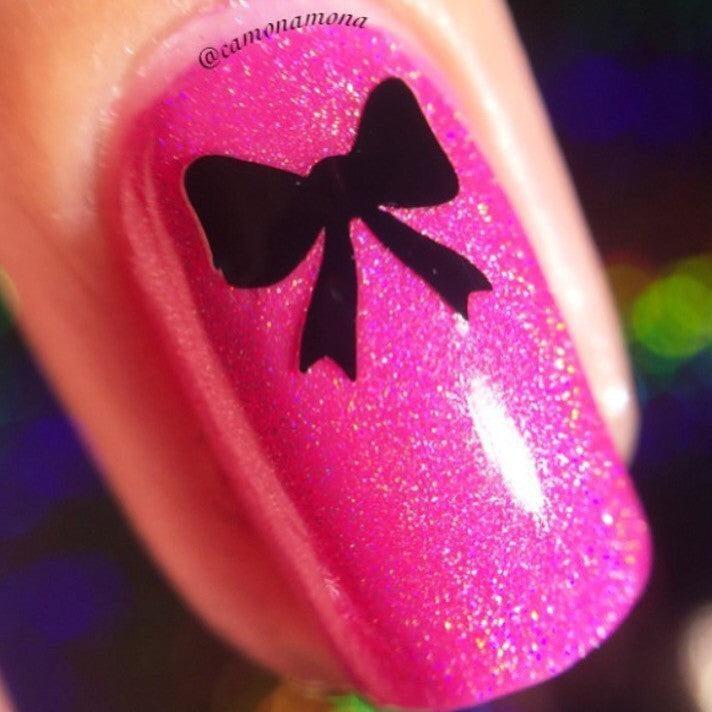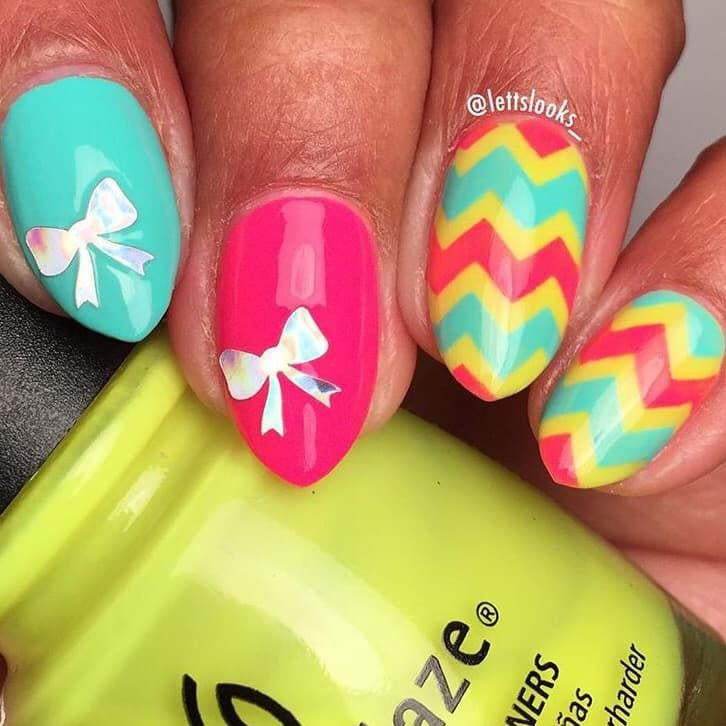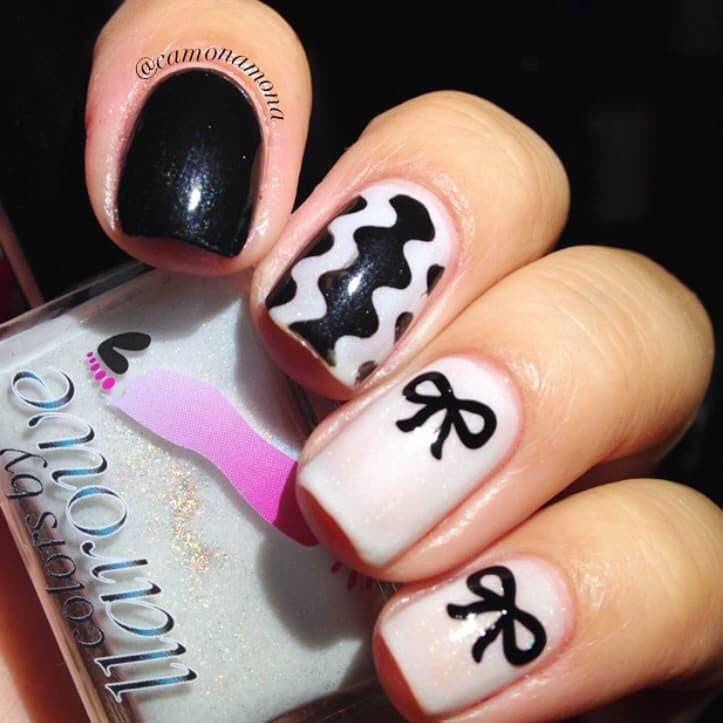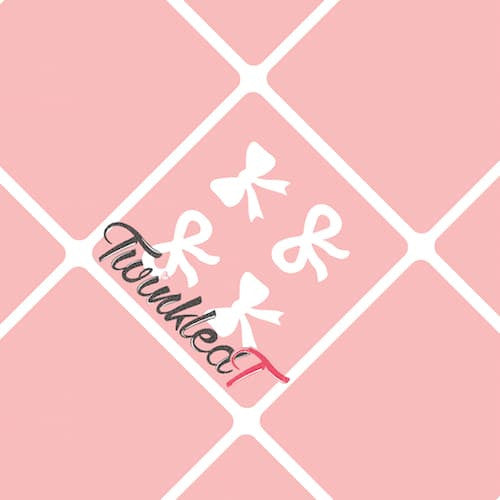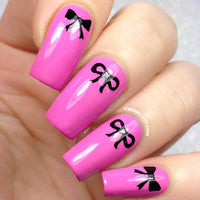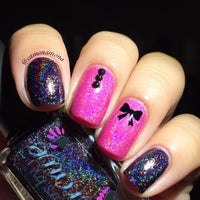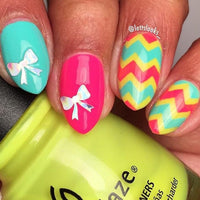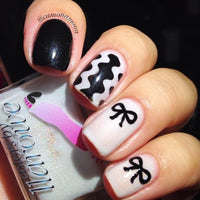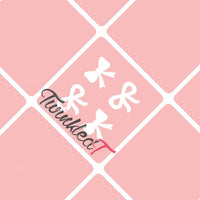 This sheet contains 96 bows.
All nail vinyls are handmade by the Twinkled T sisters in Los Angeles, CA.
Directions
1. Begin by painting your choice of base polish onto your nails.
2. Once thoroughly dried, paint a coat of clear, fast-drying topcoat onto your nails.
3. Once thoroughly dried, use tweezers to lift nail vinyl off its sheet and place onto your nail.
4. Apply your second choice of polish over Twinkled T nail vinyl.
5. While the nail polish is still wet, remove your Twinkled T nail vinyl from your nail.
6. Add a topcoat and show off your gorgeous new manicure!

Tips
* Your nail vinyl order will include a special Twinkled T packaging to take your nail vinyls on the go!
* Tips and tricks for using nail vinyls can be found here.
* Use tweezers to lift your vinyls. The oils of hands will remove the sticky residue from the vinyl.
* Remove the nail vinyl while the polish is still wet. Once the polish begins to dry, it will create a stringy and clumpy effect of polish when removing the vinyl.
Nail Vinyls
I'm just getting into nail art/doing my nails regularly. These were so easy to use and turned out really well, even for a complete beginner!
Love TT!
Really cute and easy.
I would love to see more dog themed items like dog paws made from hearts, and an all poodle set w/ dogs and paws without collars, bowls or leashes.
Great
Easy to peel and love the design
cool bows
they are so cute and cant wait to use them!
Love getting packages from TwinkledT
The bows are so cute and feminine. I have placed them very close to the free end of my nails. I have had my hand grabbed in the grocery store to see what was on my nails. I had to explain what they were, how to use them, and where to get them. She, a stranger, was so interested. I hope she buys from you. I know I will be purchasing again. Thank you. :nail_care::nail_care::nail_care:
Let customers speak for us