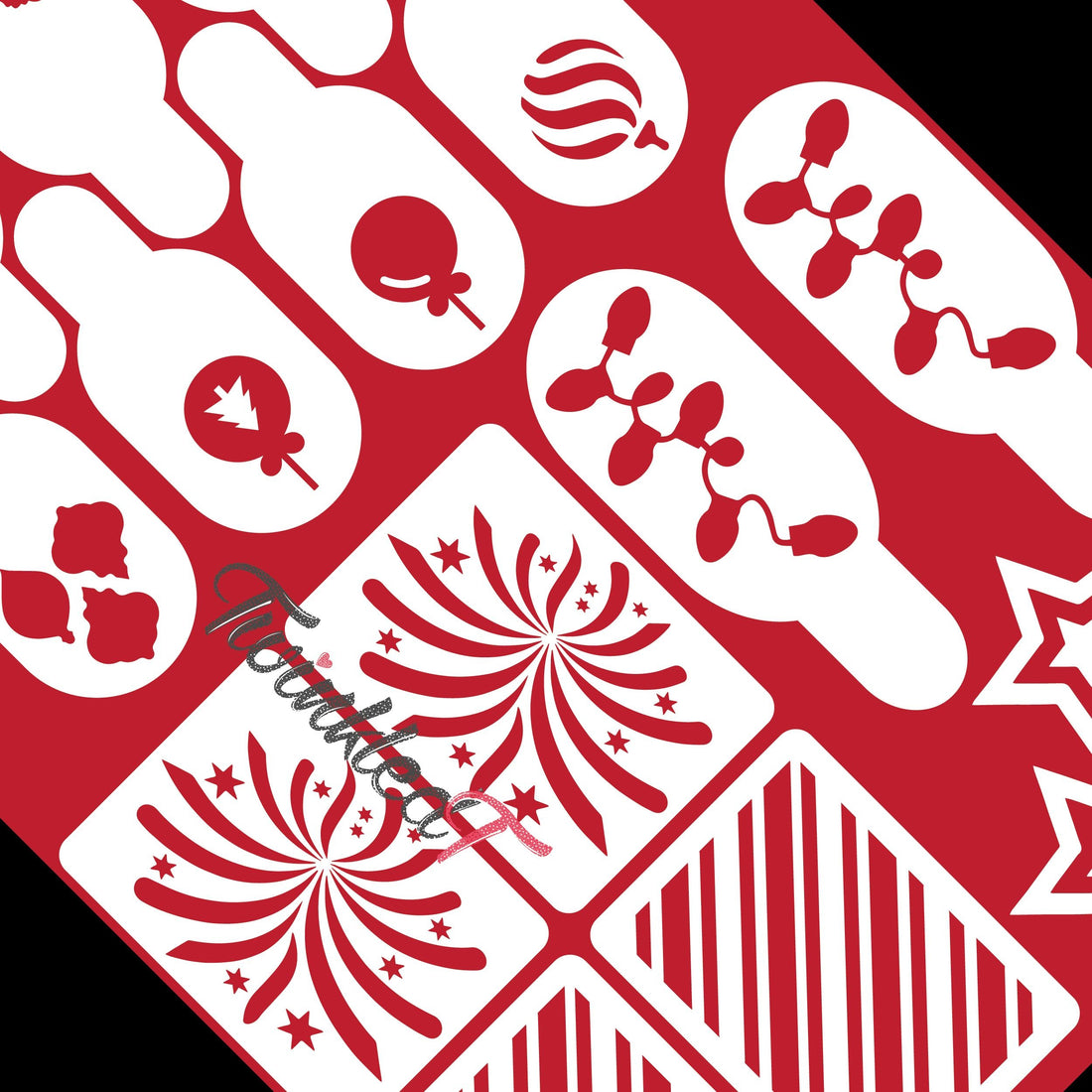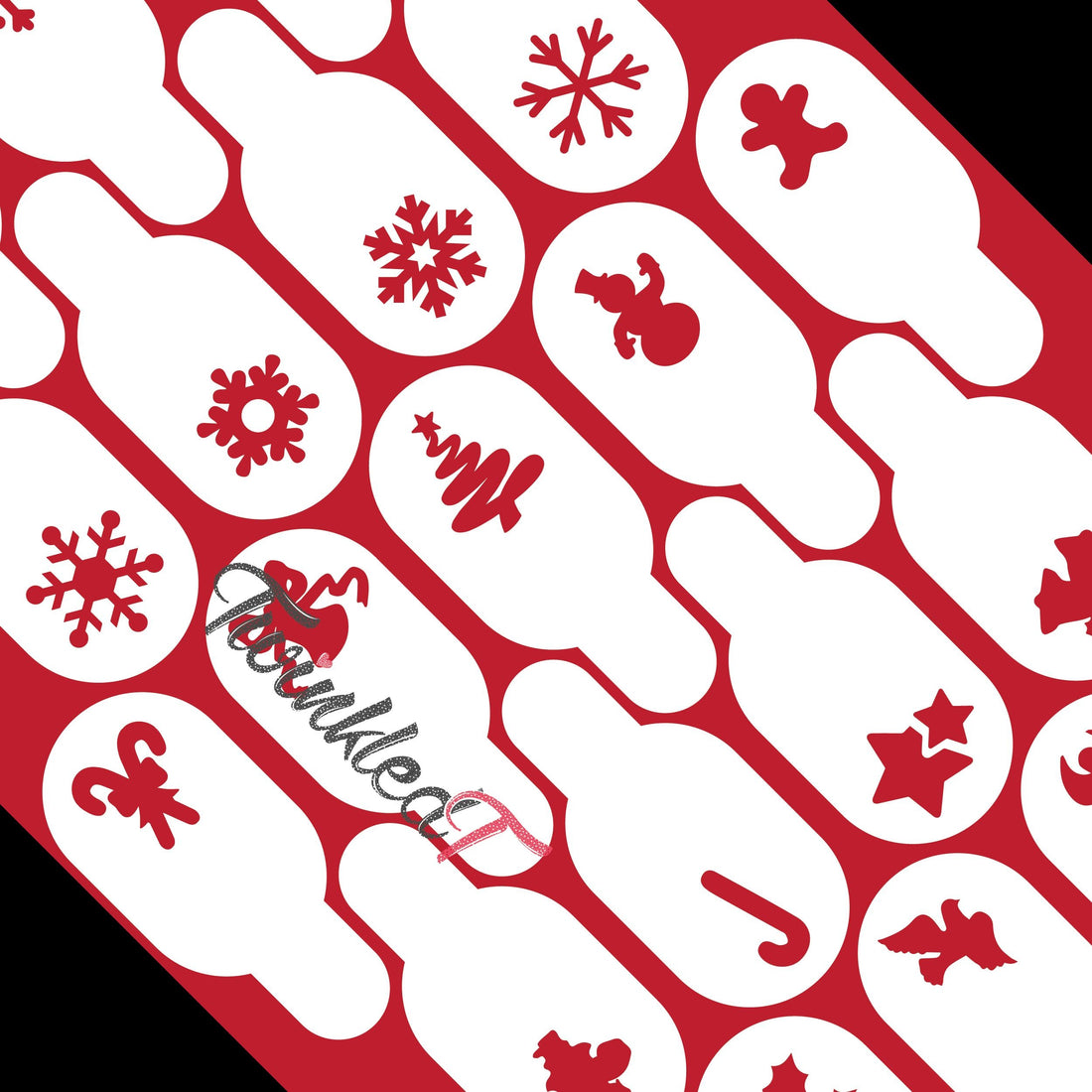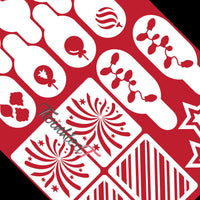 Holiday Variety Vinyl Sheet
This sheet is HUGE and jam packed with all sorts of holiday vinyls!
All nail vinyls are handmade by the Twinkled T sisters in Los Angeles, CA.
Directions
1. Begin by painting your choice of base polish onto your nails.
2. Once thoroughly dried, paint a coat of clear, fast-drying topcoat onto your nails.
3. Once thoroughly dried, use tweezers to lift nail vinyl off its sheet and place onto your nail.
4. Apply your second choice of polish over the nail vinyl.
5. While the nail polish is still wet, remove your nail vinyl from your nail.
6. Add a topcoat and show off your gorgeous new manicure!

Tips
- Your nail vinyl order will include a special Twinkled T packaging to take your nail vinyls on the go!
- Tips and tricks for using nail vinyls can be found here.
- Use tweezers to lift your vinyls. The oils of hands will remove the sticky residue from the vinyl.
- Remove the nail vinyl while the polish is still wet. Once the polish begins to dry, it will create a stringy and clumpy effect of polish when removing the vinyl.

Nice designs . Flimsy paper :(
What lovely designs ! The paper is not so great, the design rips tears . The molds also do not go over the finger smoothly creating out of place polish.
BEAUTIFUL
I loved playing with these ones. They are amazing.
Nice vinyl
Have not used them yet, but they look nice. I will update my review when i use them
The best nail vinyls!
I had bought some nail vinyls on amazon before and was greatly disappointed in them. So always heard great things about these vinyls and so figured.. why not. WOW I was so impressed with them and can't wait to put in another order for new ranges!
Perfection!!!!
Gorgeous. LOVED THEM easy to use, no mess, didn't pull up underneath coat. Perfection.
Let customers speak for us