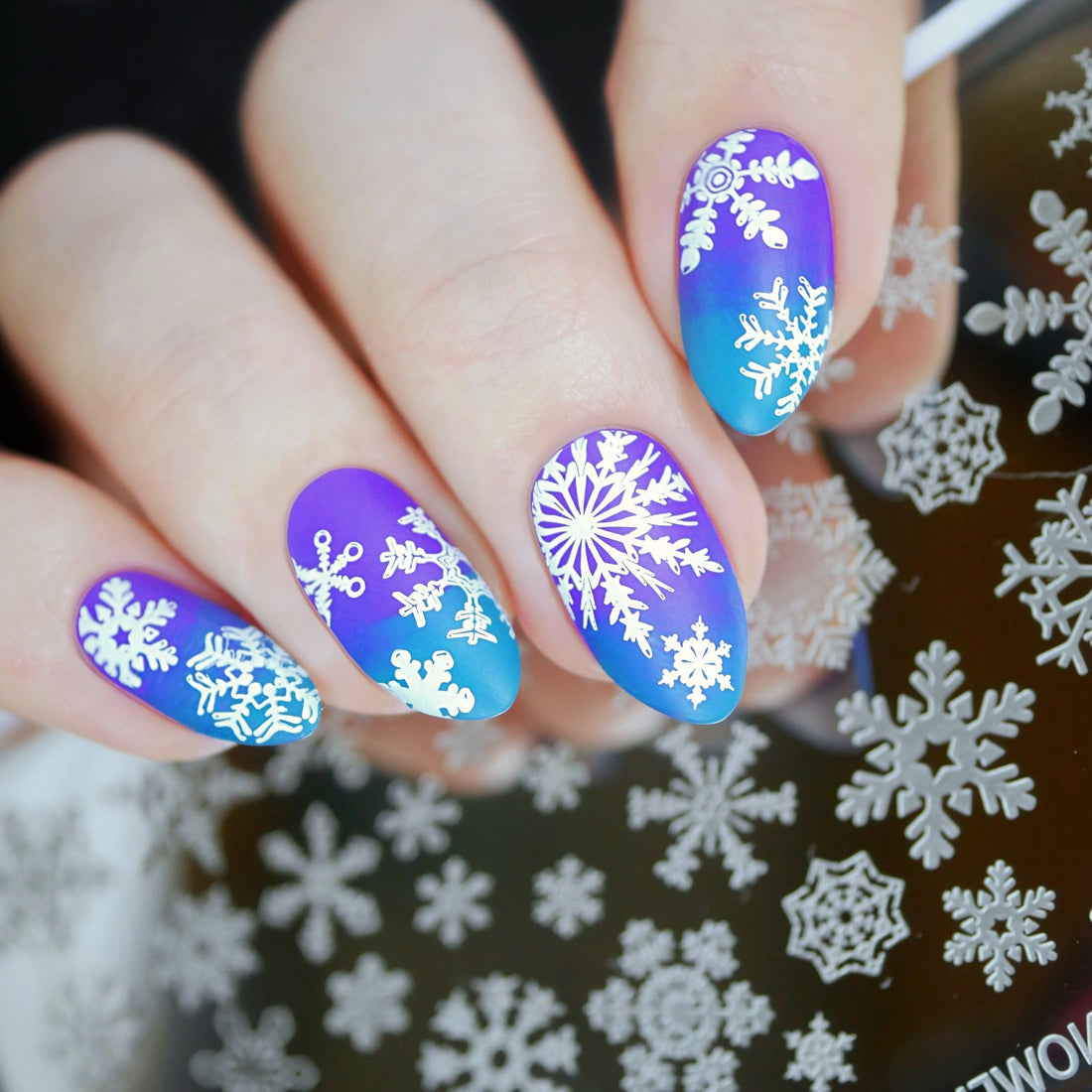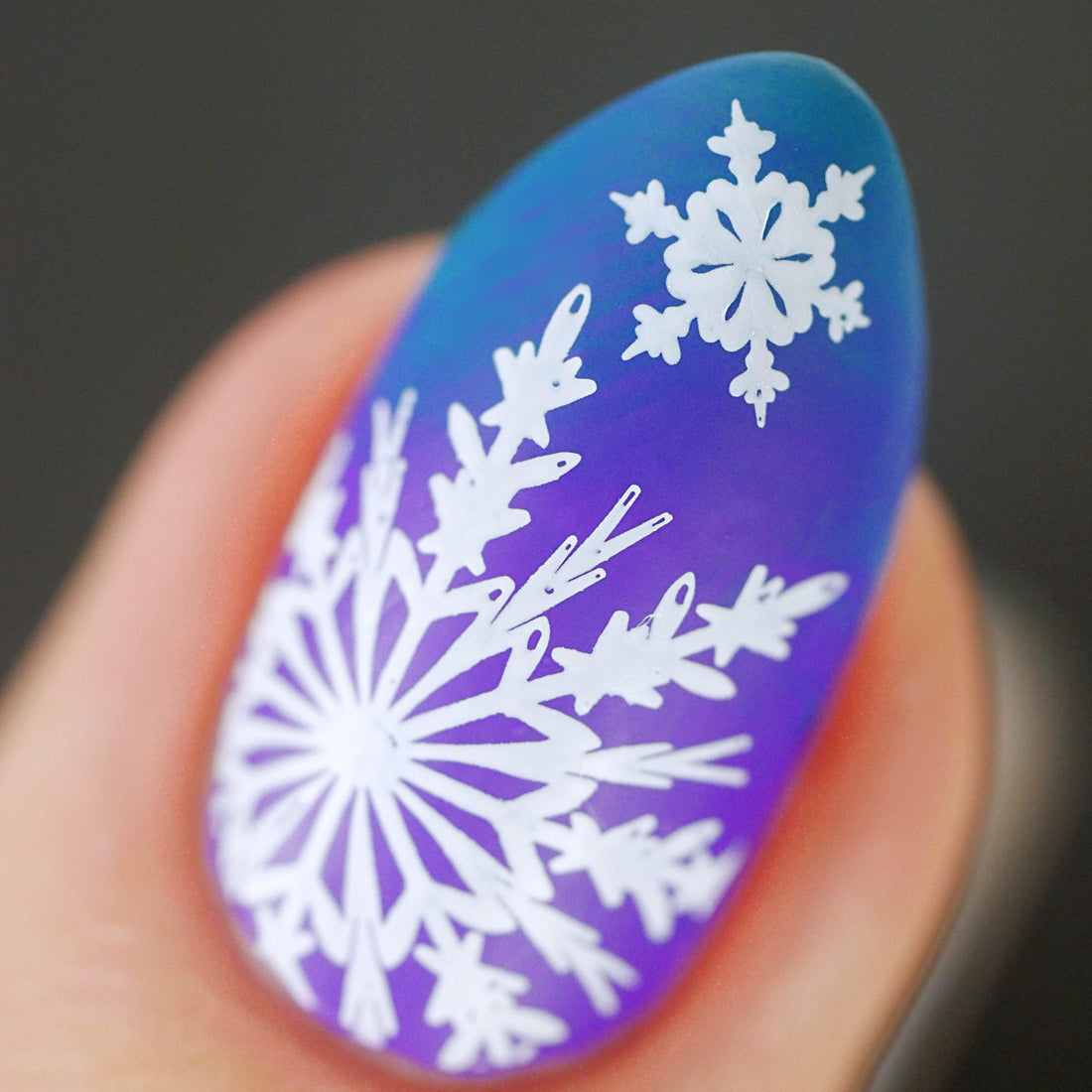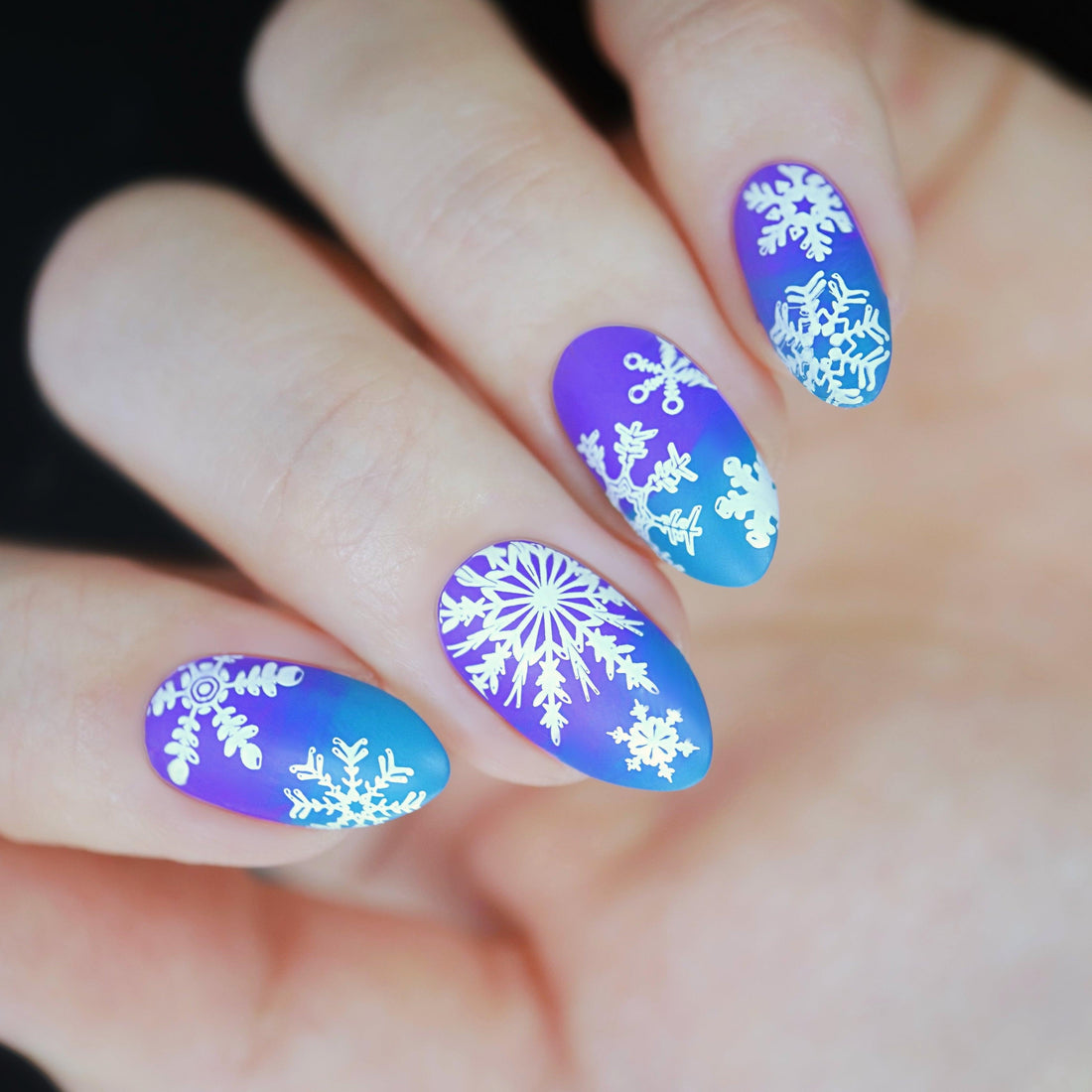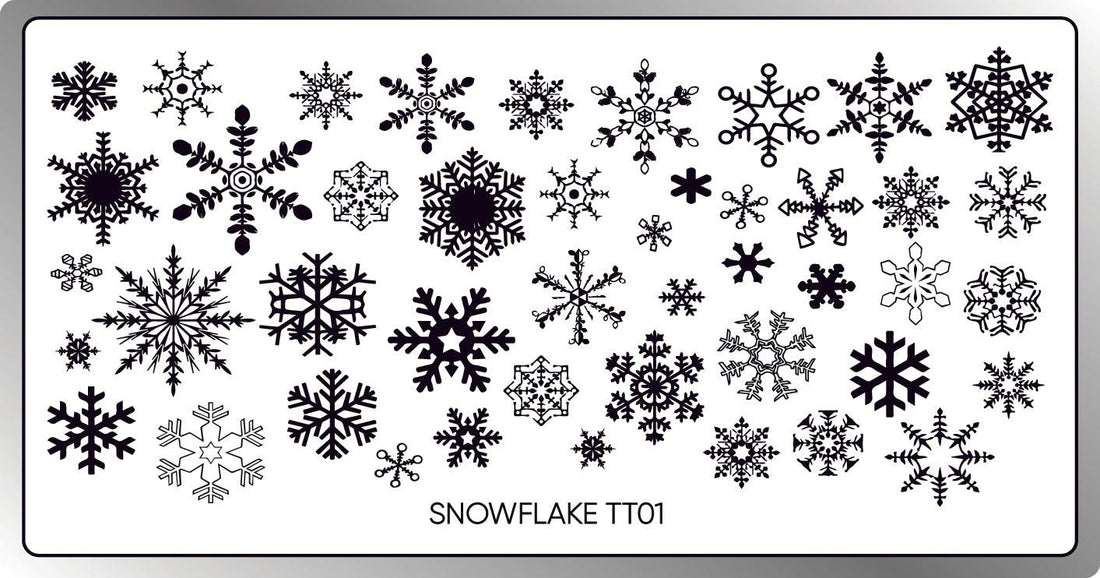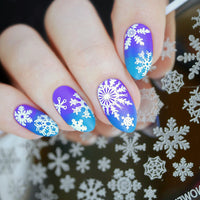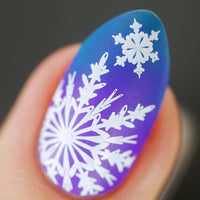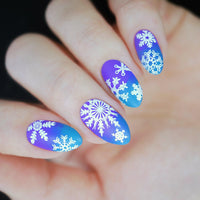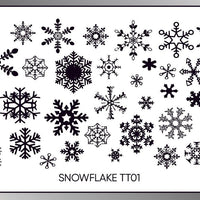 Plate Size: 6 cm (2.36 inch) x 12 cm (4.72 inch)
Stamping plate is stainless steel. Please peel off blue film before use! 
Please note: Stampers and plates are sold separately.
Perfect Christmas stamping plate!
Superb!
After being extremely disappointed with a cheap nail stamping plate I bought on Amazon, I turned to TwinkledT. The difference in quality is ASTOUNDING. Perfect for my Christmas manicures!
Snowflake Stamping Plate
I really enjoyed using this plate. I had a different stamp on each nail and I received many compliments on my nails. So far I have found your customer service to be excellent. Thanks
My Favorite
My favorite stamping plate!!! I have small nails, so the variety of snowflakes ensures there is always a snowflake that will fit my nail length. Love it!!!
A bit flaky!
Great stamping plate! Had beautiful flakes!
Make sure you look at the patterns carefully!
The plate works fine—pretty standard, in my experience. Unfortunately, the snowflake designs themselves are off. Many of the pretty patterns are squished so they look really weird from some angles. That means I can use about half of the designs without having my nails looking weird. For the science buffs, many of the snowflakes are octagonal, but that doesn't matter to most people :)
Let customers speak for us