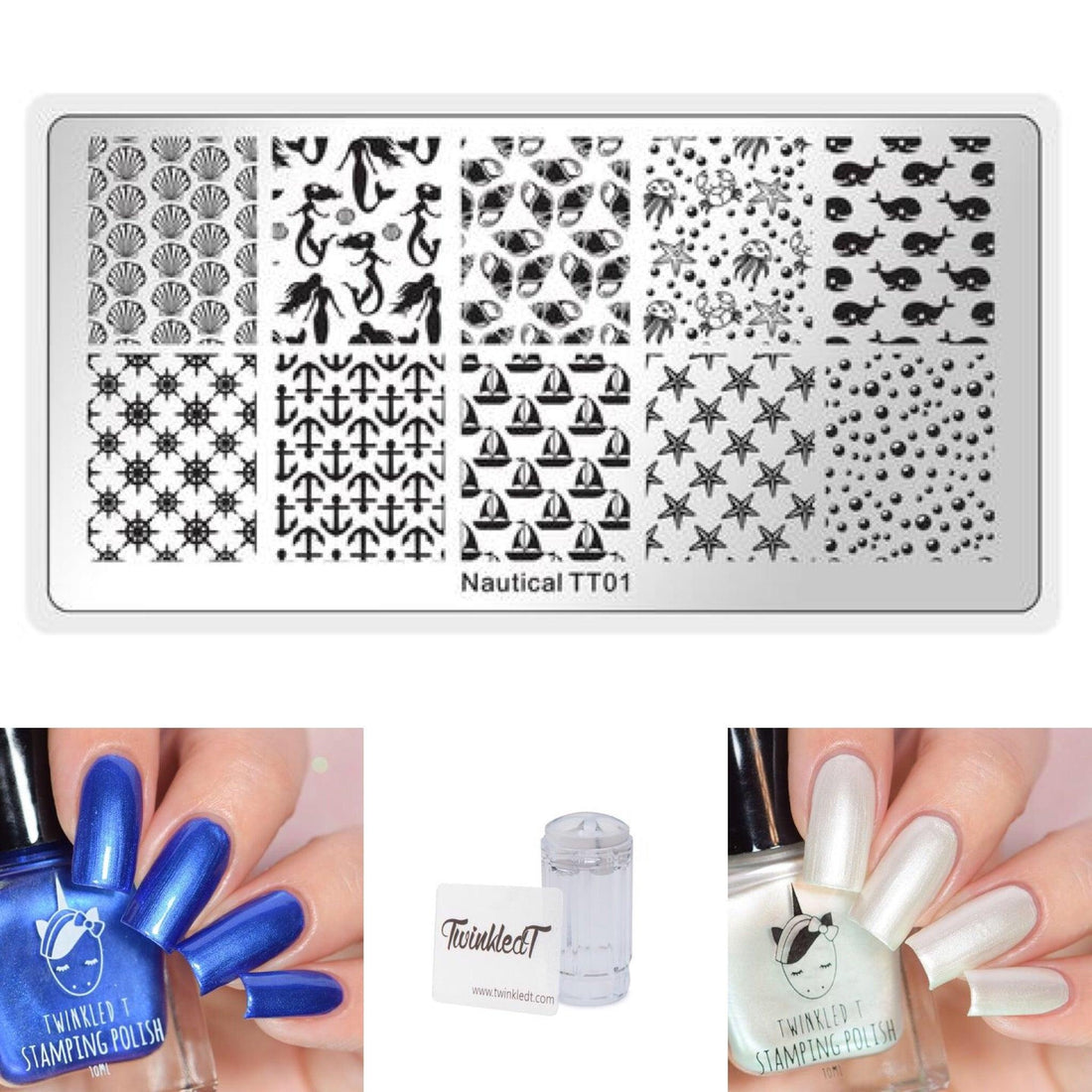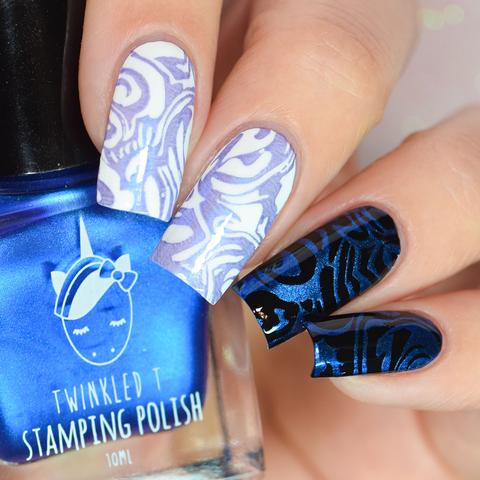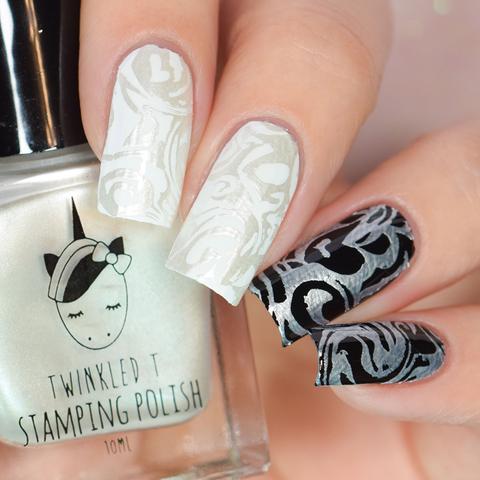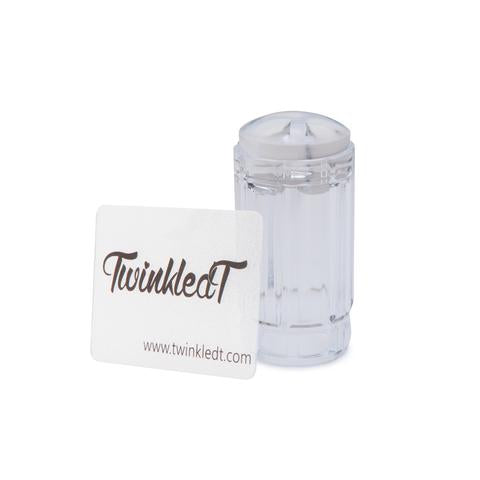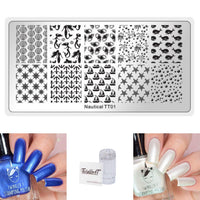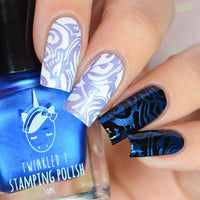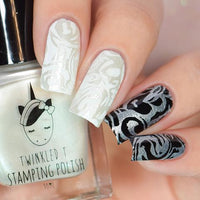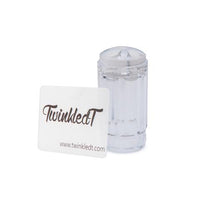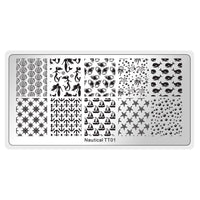 Nautical Set - Plate, Polishes, Stamper, & Scraper
The perfect bundle for an underwater themed manicure!
Set Includes:
Directions
Apply nail polish to your nail. Apply a quick dry top coat and wait to dry. 
Apply nail polish to desired design on stamping plate.
Grab your

 

stamper and scraper. Tilting the scraper at a 45 degree angle, scrape the polish across the design quickly and strongly.
Gently press the stamper over the stamping plate with a rolling motion to pick up the design.
Ensure the design is on the stamper.
Stamp the image over your nail with the same gentle rolling motion. NOTE: some have noticed that gently dropping the stamper directly above the image and picking up the image has worked better than the rolling motion.
Apply a quick dry top coat to lock in your design!
Buy it!
I served in the Navy so I had to represent the nautical theme I love your stamping plates and your stamper just ordered another stamper you've made a great product that is easy to usr
Was really good!
I had fun using and playing around with this product however the stamper seeems to wear out quickly. I've had this product for 3 weeks maybe and I can already see cracking and creasing making the stamp art come out weird. Maybe its my fault and Im not cleaning it right or something but there were never amy explicit instructions on how to take care of the product.
Would buy again.
I enjoyed this product. The 2 polishes worked like a charm and the stamping plate itself was so adorable, the only thing I would have like was if the stamper had a cap to preserve cleanliness.
Super cute!
I'm still trying to get the hang of it (the designs aren't coming up cleanly when I run the stamper over them), but for the ones I got right, oh boy do they look great! The polish it came with is excellent, and the designs themselves are super cute! I can't wait to get better with practice so my nails look even better!
Love it all!
Awesome quality polishes, tools plate. Used it this morning on my current mani. Can't wait to buy more things from Twinkled T!
Let customers speak for us