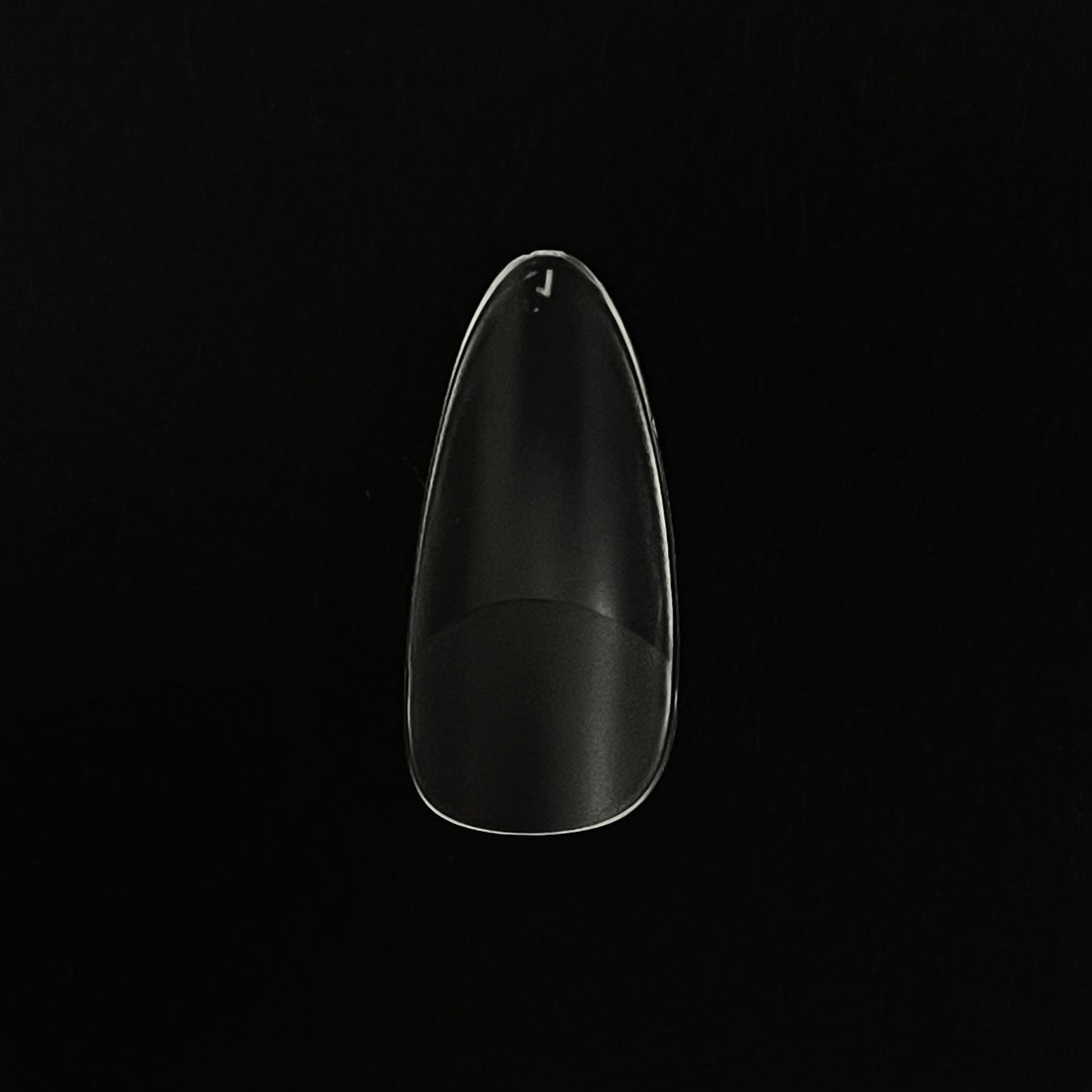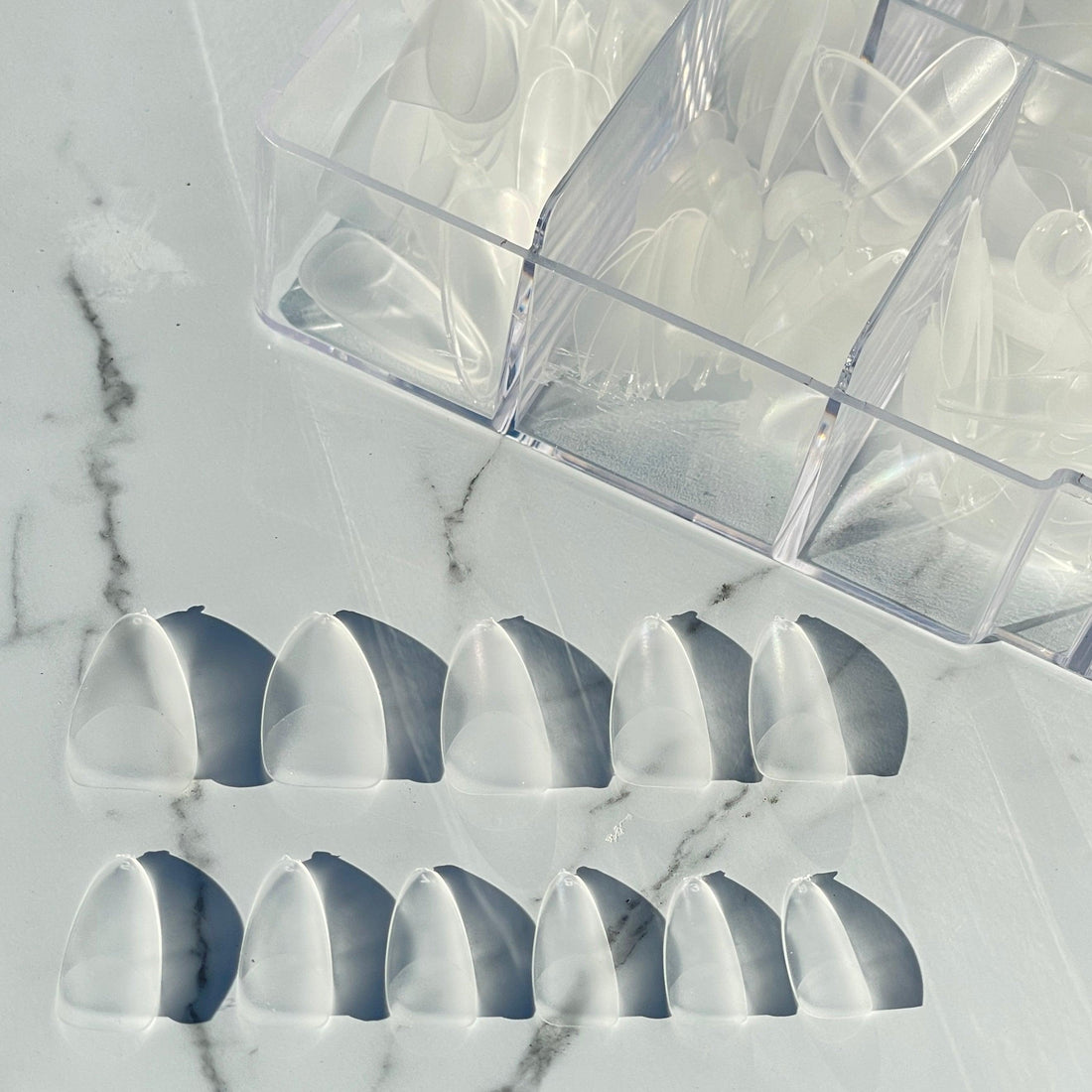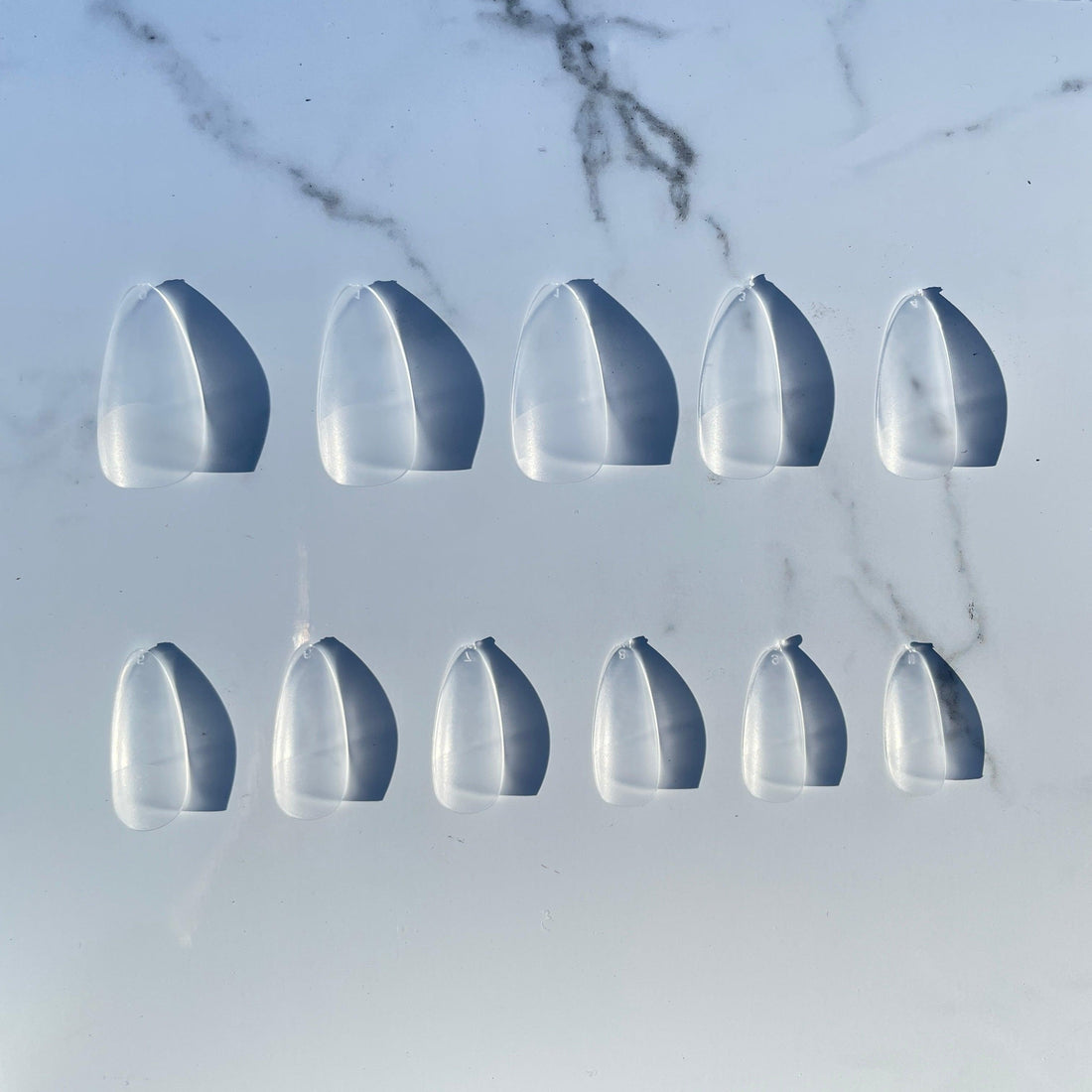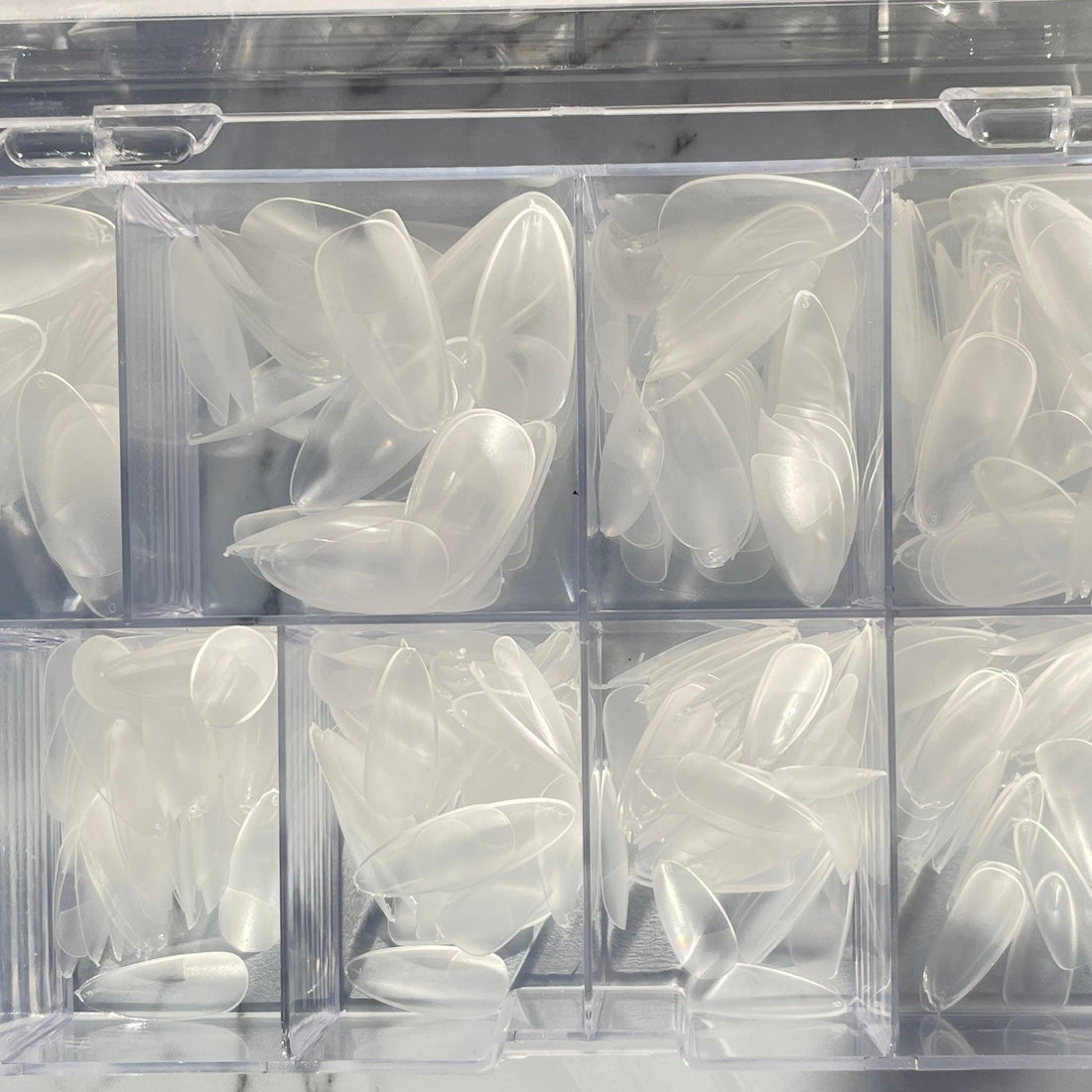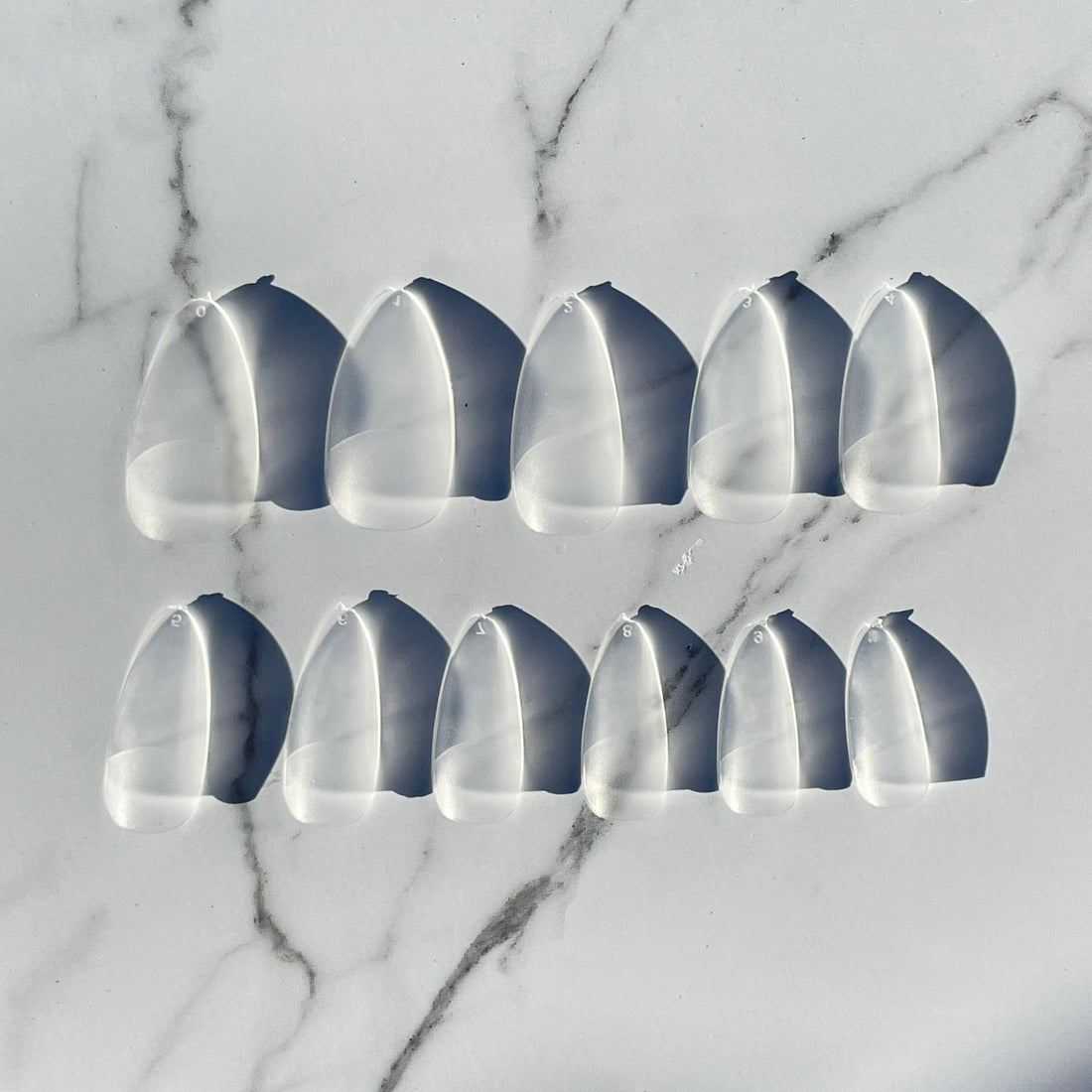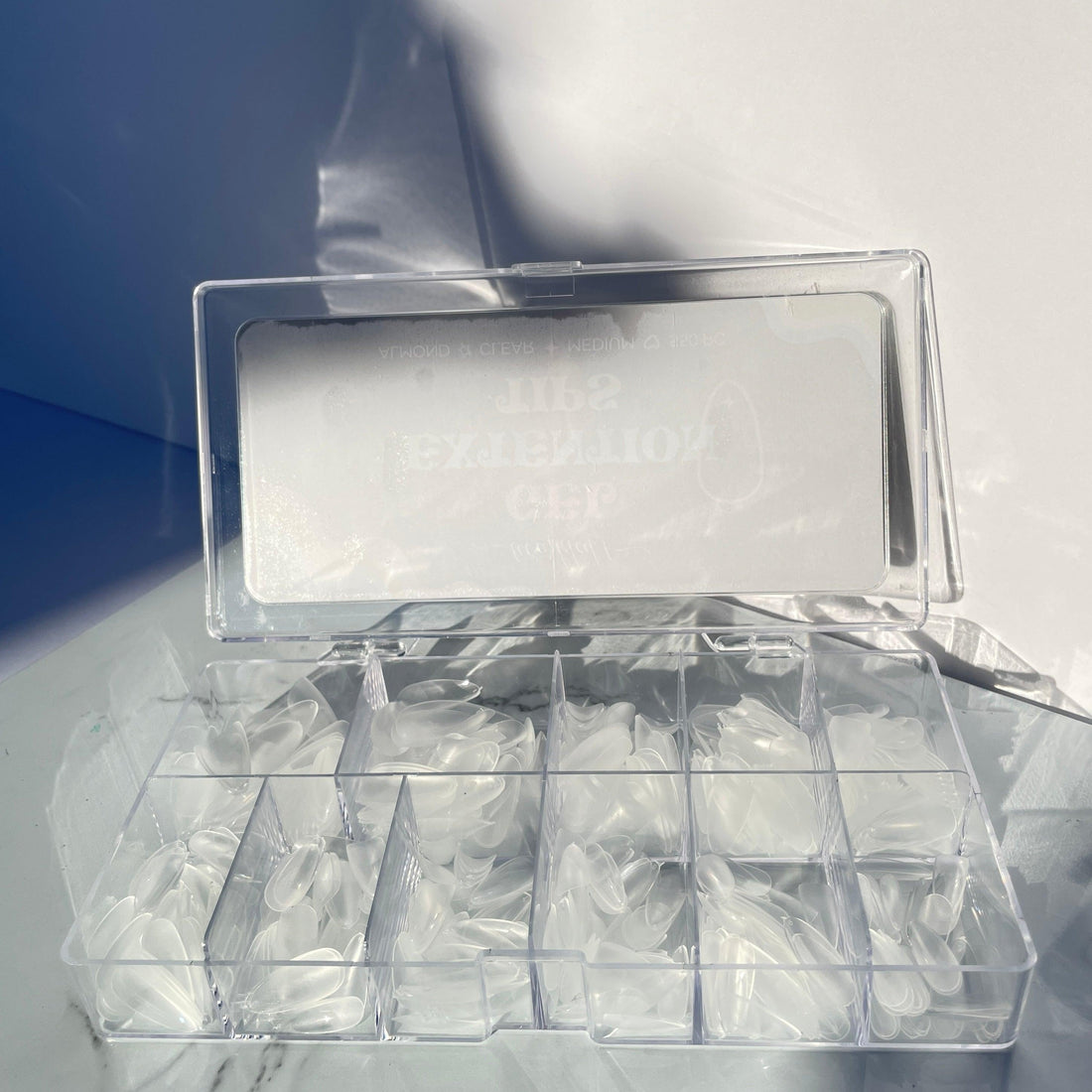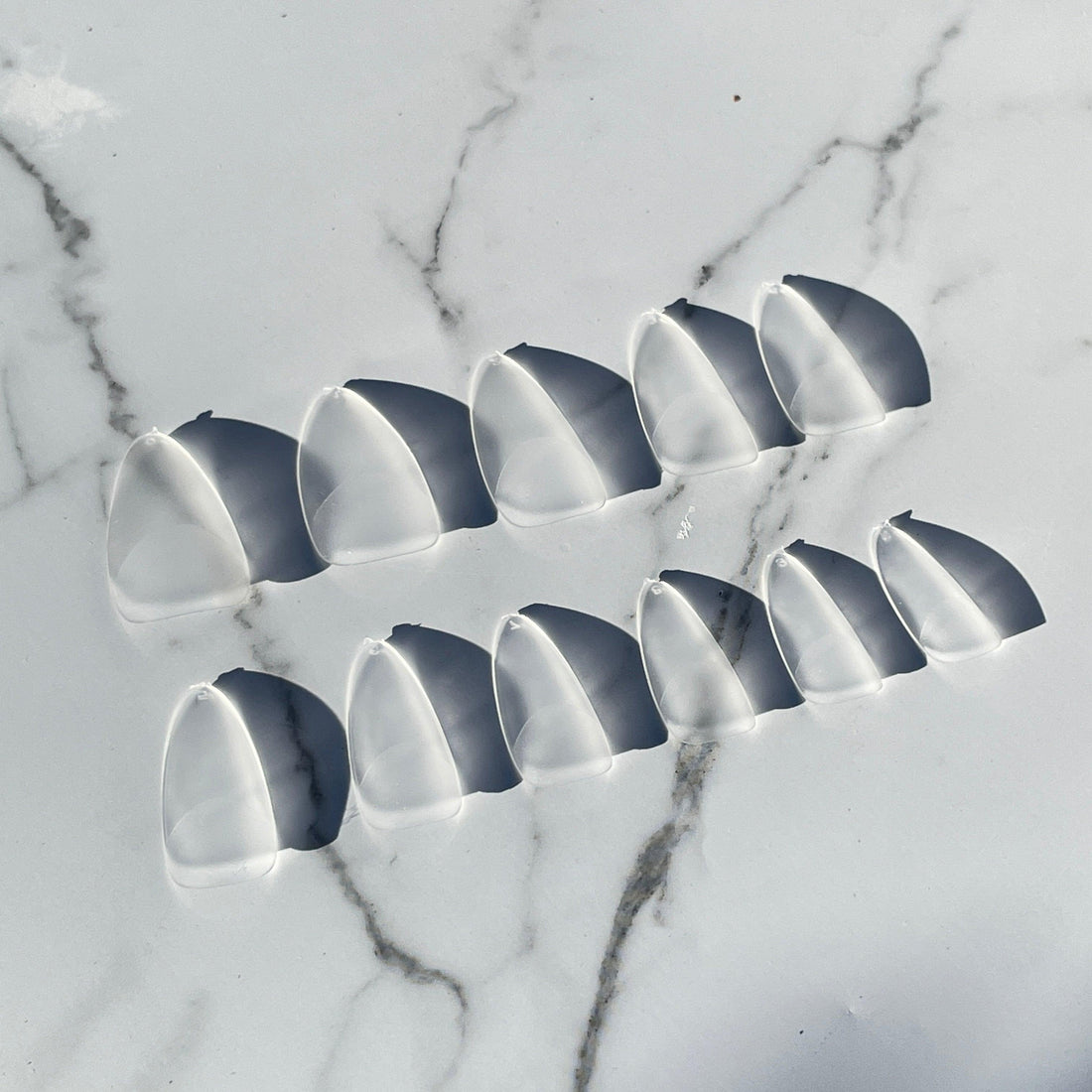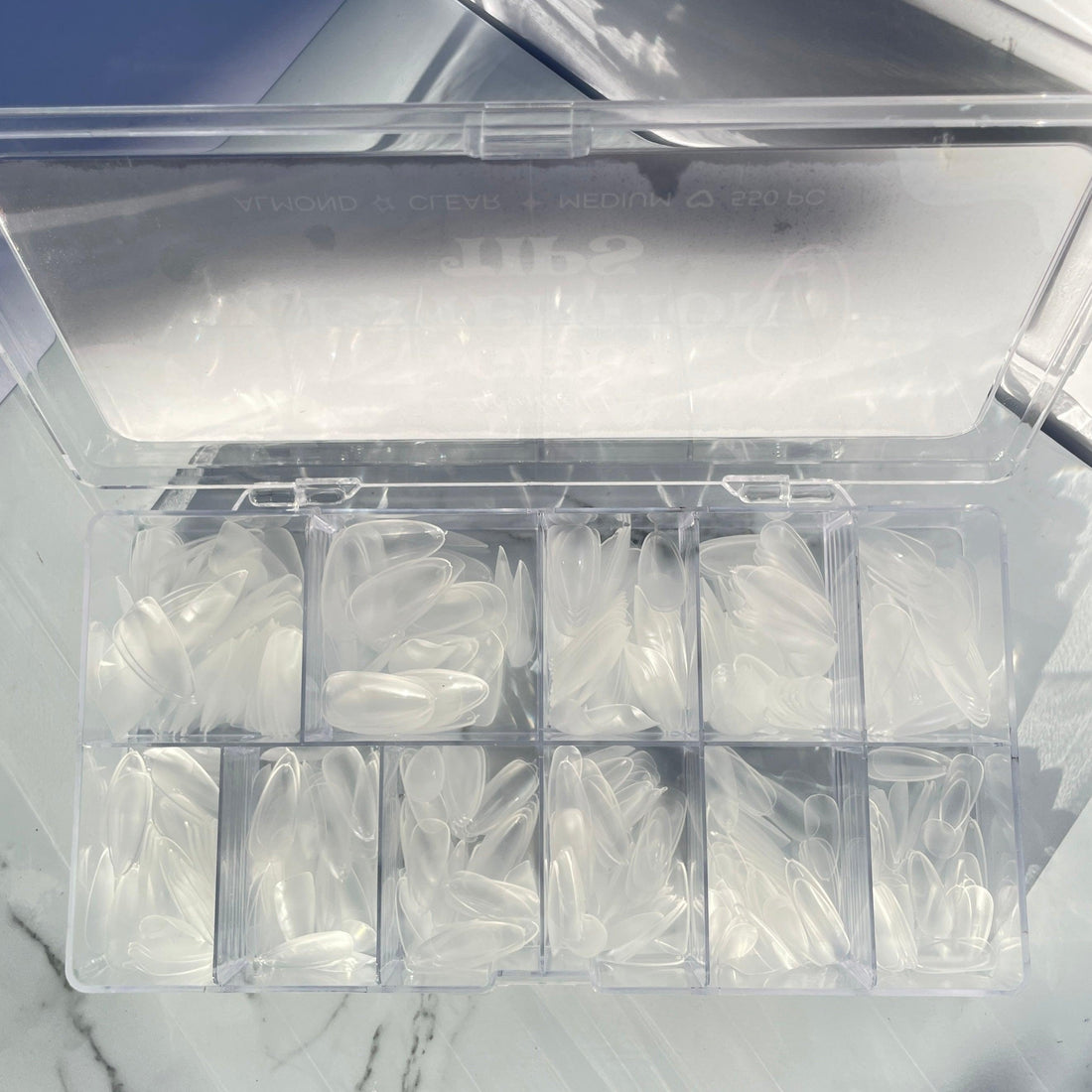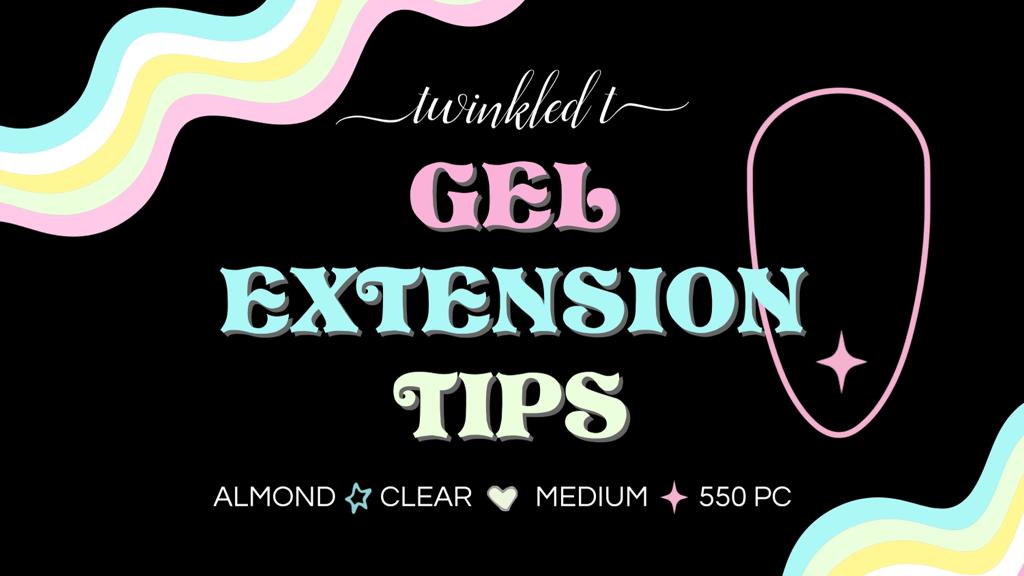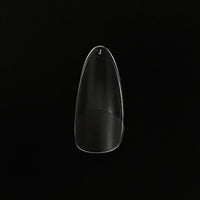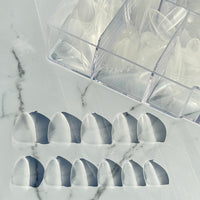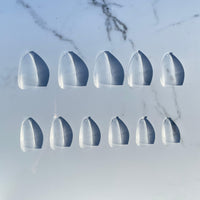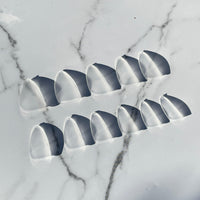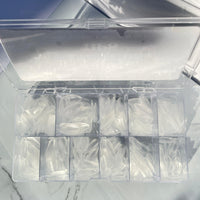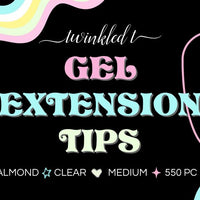 Gel Extension Tips - Almond ♥︎ Clear ♥︎ Medium
Twinkled T Gel Extension Tips are super special in the most unique ways! The underside of the tips have a frosted surface that offers more friction and allows the tips to be applied more firmly on top of the natural nail. Buffing the underside of your tips is unnecessary with these! Twinkled T's Gel Extensions are made of acrylic. When the tips are bent, they bounce back and leave little to no trace behind.
Gel Extensions are not press on nails. Applying them with our press on glue will not suffice. Gel Extensions should be applied using our Base-ically Base Coat.
Highlights
Each nail is numbered

550 pieces, 50 pieces per size.
11 sizes
Shape: Almond
Color: Clear
Length: Medium
Sizes

#0- H: 25.68  W: 13.6
#1- H: 25.57 W: 12.71
#2- H: 25.33 W: 11.65
#3- H: 24.45 W: 10.72
#4- H: 23.73 W: 10.28
#5- H: 22.95 W: 10.4 
#6- H: 22.3 W: 9.61
#7- H: 21.29 W: 9.26
#8- H: 20.64 W: 8.76
#9- H: 19.69 W: 8.25
#10- H: 18.79 W: 7.85
Amazing tips
Perfect length for me and I'm so happy I got these at a amazing price.
Best extensions
I've been looking for good quality gel extensions for a while, and I was super happy when I got these and they were amazing!
Very nice
These trips are beautiful and you get a huge amount so I think they are well worth the price tag. I've been putting on press ons forever so I figured the jump to put these on wouldn't be so hard, right?
Well, there's a bit of a learning curve and I've got some practicing still to do. The biggest challenge for me is holding the nail on while the glue dries under the lamp. If you don't have it on straight, you are really screwed cause getting it off is not easy. Unless I'm missing something.
But the nails/tips themselves are great. They are a perfect shape and size. But as it says in the product description, they aren't press ons and regular glue won't work. They are a different bag of tricks! But beautiful when you get them on straight.
Let customers speak for us